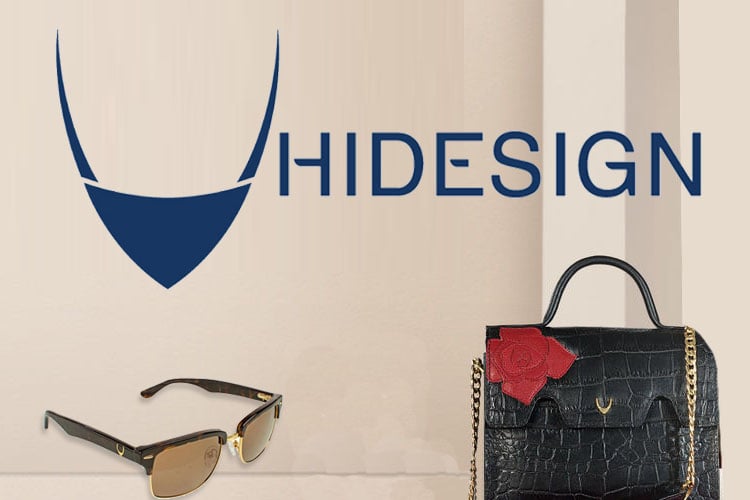 HIDESIGN, an Indian leather luxury brand for products ranging from all types of bags to sunglasses, has come a long way. This brand is always out to portray different stories through their images and products made of the best leather that you could bet on, to not wither.
Originally started in Pondicherry, the founder Dilip Kapur started this brand out of the blue with no particular solid idea. Dilip moved from Peshawar to Pondicherry and started working at the renowned Pondicherry ashram. A simple ashram boy, who had never before held a spoon and fork, had his heart set to try and achieve an accolade. His first accolade was a surprise when he wrote a letter to study at Denver, and the university responded on a positive note. Dilip still recalls how a European lady taught him to use cutlery for about a month.
Slowly getting curious about the world of leather, he was surprised that the best leather was available in his home place itself, Pondicherry. That was the birth of Hidesign, where a single artisan was employed and taught the knack profession.
Recently, their exhibition, "Icon Exhibition" has been making the rounds in their home grown city as well as other major cities in India. The compact exhibition with narrow walls hosting images that cover the story of Hidesign is an exemplary platform attempting to show what the significance of the brand is, which most people miss out on.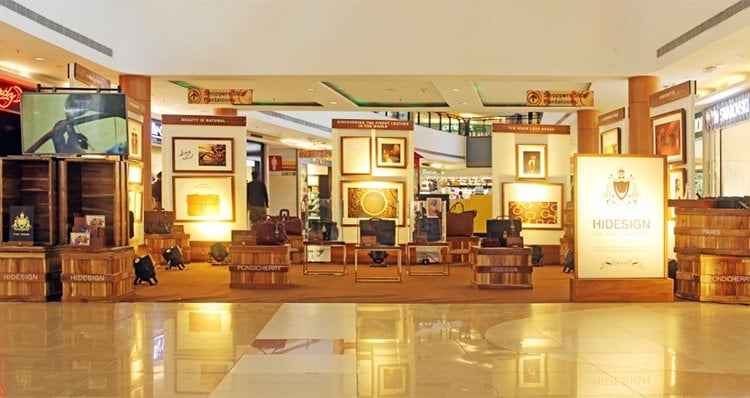 The Icon collection has been placed in a few glass boxes to have a look at the timeless pieces that are just as sturdy over time. A particular bag that was well noticed is the museum piece that customers had bought 25 years back, and the leather is intact speaking for the quality itself. New collection pieces are present as well in the most refined and sophisticated styles. The beauty of Hidesign, as to what is noticed from their exhibition is their fashionable sober colours of ecological tanning in this era of bright neon colours, reserving a place for themselves in the world of bags.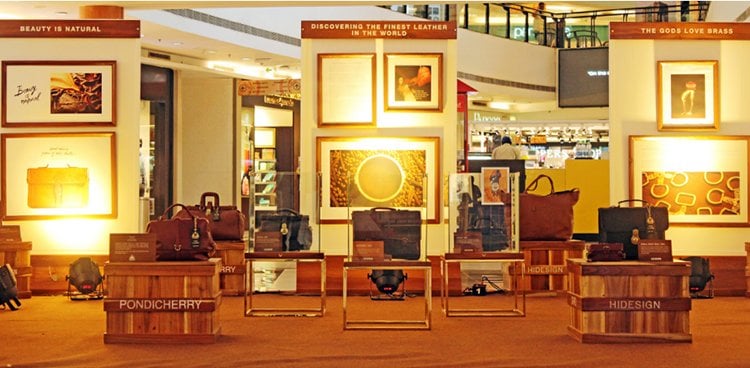 This brand has succeeded in gaining worldwide attention and some of the stories this exhibition has brought into the picture are amusing and interesting. Some snippets you'd love to know:
The 'Little Suitcase' was awarded the 'Accessory of the Year'. This award was presented by Princess Diana herself.
The Hidesign campus, a village where young girls from rural areas can come to explore their abilities and find work.
Nelson Mandela owned an 'Andre' bag from the collection which he truly adored.
Steven Spielberg is an ardent fan of the 'Roma' bag and owns one himself.
Princess Diana owned the 'Boxy' bag, one of most popular icon innovative bags.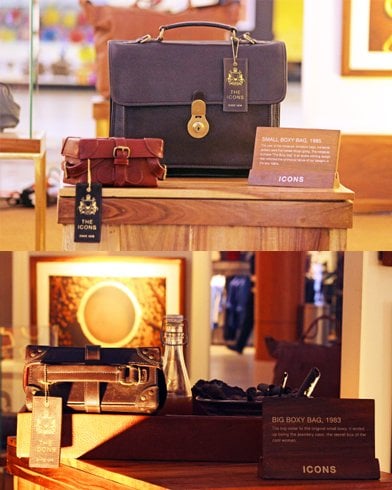 An unwavering familiarity that exists in all the Hidesign stores is their uniformity, one leather wall, wooden floored stores and pure brass handles, logos etc. Everything within their stores scream out warmth and naturalness which they love to preserve. The sunglasses collection amazes us with its pure leather lining, how can one not love this brand?
[sc:mediad]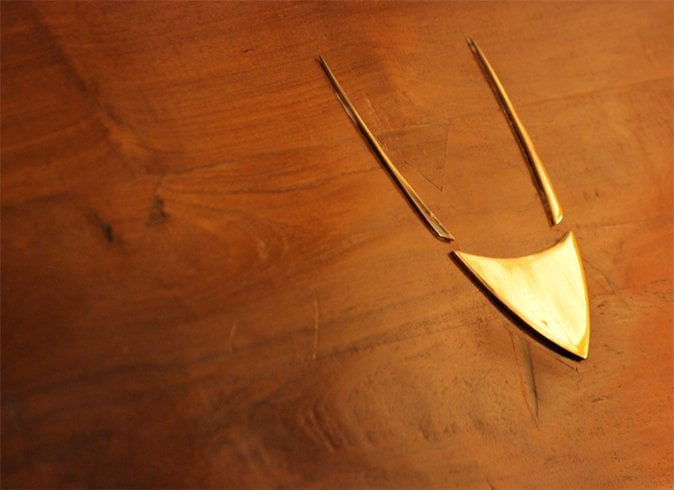 The Hidesign logo made of pure brass
The Icon Exhibition in Hyderabad was an attraction to many who loved to explore the collection and get to know the insights. We also spotted a few actors, and we were lucky enough to get the views of one actor on his perception of Hidesign. The Bangalore-based actor, Aadarsh Balakrishna was present at the exhibition telling us his views on Hidesign whilst shopping for a bag for himself and his wife:
"I have a wallet from Hidesign which I bought about 8 to 10yrs back. It is in perfect condition and still looks great. This is what makes me a loyal customer here. It's an Indian brand and that says a lot about it! A very classy exhibition this was, just like the brand itself. You can't miss it."
There's a reason why this brand is a class apart from the rest. That seems like a good reason to visit their stores and check out their collection!