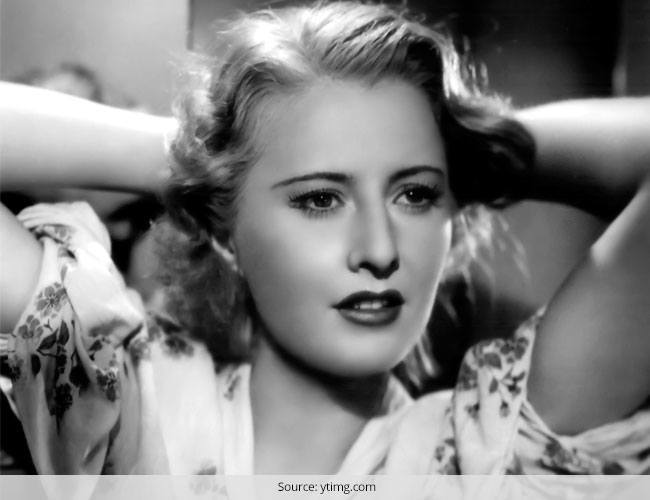 With tough schedules and sleepless nights, traveling around the globe for promos and endorsements, to dealing with the shutterbugs and scandalous rumours, how does one manage to look so fresh and nice? Yes of course, we could credit the makeover artists and the experts behind the scene, but are these people around our divas 24*7? Not really!
Here are a few secrets as told by the beautiful divas from Hollywood. Read on, because each one of them has a tip to share, a secret to everlasting youthful vigor – a pretty face doesn't come easy, when living a 'Hollywood Cinderella Story'!
[Also Read: Hollywood Actress in Saree]
Greta Garbo
We fell for her dramatic eyes, but the secret for those lovely lids was a small tube of petroleum jelly. If you are wondering how to use vaseline in your makeup routine, well, Greta was often seen using a little bit of the humble petroleum jelly under her eyelids when applying dark eyeshadow.
Bette Davis
Her eyes were the reason many poets waxed eloquent in their pieces, and Bette knew how best to keep them bright and fresh- cucumber slices! Applying cucumber slices on her eyes every night, and applying a little petroleum jelly to remove dark circles was her mantra.
Ingrid Bergman
Au naturale femme fatale- Ingrid Bergman wore minimal makeup (only when needed). The secret to her sexy forehead was a razor- at her time it was a very popular way to enhance the width of the forehead; bringing out a large hairline to flaunt.
[Also Read: Beauty Benefits Of Sleep]
Marilyn Monroe
Scythe and sharp by nature, Marilyn Monroe- Playboy's favourite girl back then used various shades of lipstick for her pouty lips- helped with defining her lip dimensions. She chose darker reds on the outside and lighter colours for the inside.
Mae West
Mae West is the reason why American women discovered the coconut oil benefits for a glowing skin. Back in the 30s, Mae West applied the humble coconut oil on her skin; reason why she had a soft-supple glow and a youthful look (much more than her counterparts)
[sc:mediad]
Elizabeth Taylor
An ardent fan of Cleopatra, Elizabeth Taylor used to 'shave her face'- OMG! Sounds uncanny right? But she did that with the help of a professional to remove baby hair off her face, and to 'surface' the skins' layers too, giving her an instant glow just as one would have post a facial massage!
Sophia Loren
Thanks to the Mediterranean diet, Sophia Loren and a bottle of Olive oil were inseparable. Olive oil with all its goodness kept her skin luminous and soft, which she used religiously in hot baths daily!
Audrey Hepburn
Loved her eyelashes, didn't we? The Bambi lashes as they are fondly known, what Audrey Hepburn would do was to use mascara and then with the help of a pin, separate each lash individually. Clump free lashes anyone?
Gloria Swanson
A complete health conscious actress of her times, her secret was a bowl of raw veggies. She ate them and applied them topically too.
Grace Kelly
Back off Kim Kardashian, you didn't invent the 'contouring' effect! Grace Kelly a.k.a The Princess of Monaco had the loveliest of cheekbones in the industry- she defined them individually while using blush. The shade for her apples were darker than the ones for the cheekbones below!
Simple beauty hacks used back then made the leading ladies of Hollywood steal millions of hearts across the globe. Now that you know how to become someone's heartthrob in a jiffy or overtime, ditch the commercial products and look around your house for an answer!