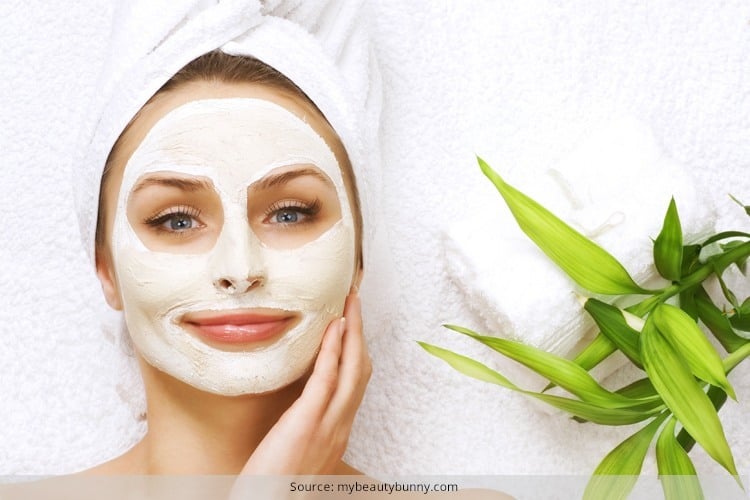 Face masks are brilliant ways to keep your skin fresh, smooth and also supple and glowing. Besides your skin care regime, you should also be using these masks time and again to give your skin a boost. Though using masks is a good idea, there are certain ground rules when it comes to using face masks. We may think that using lots of facemasks at one time may be a good idea, but instead it may have counter effects. We will give you a breakdown of how and when each of the facemasks should be applied.
If you are using Exfoliators:
Exfoliators work to remove the dead cells from the skin. If you use exfoliators in your skin regularly, you should avoid using face masks every day. Instead you should opt for weekly face masks. Depending on the face scrub, you can decide to use the face mask once or twice in the week. Do note that face scrubs and masks at a very frequent interval can actually make your skin very dry and may end up causing breakouts too!
[Also Read: Exfoliators for Every Skin Type]
If relaxation is what you want:
The good thing about these masks is that they not only improve the overall appearance of your skin and give you a glowing skin; they can also be used for relaxation. They are very therapeutic and when they are infused with essential oils like lavender oil, rosemary and mint, the face mask can be an instant reliever. It can relax your mind and spirit and at the same time bless you with wonderful skin.
[sc:mediad]
If you want something for a daily regime:
If you are in the mood for some face pack which can be used daily, you would have to select one which does not have too many harsh ingredients. The face mask which is meant for daily use ensures that all your pores are open and products like face cream, serum etc. which you apply daily will be absorbed much better by the skin. Also, using these face masks will ensure that your skin is toned and hydrated for longer time.
[Also Read: How to Naturally Tighten Skin on Face and Neck]
If you want something to unclog your pores:
Well, this is one problem that most women from any age group suffer from. With the amount of dirt and pollution in the environment, it is but obvious that all your pores are clogged and you breakout more often. This is where the masks can come in very handy. There are some masks which absorb all the oil from the skin and remove dirt which accumulates on the skin. Apart from that, if you are not opting for scrubs, these masks help to remove all the dead skin that gets accumulated. Using face masks at regular intervals will ensure that all your pores remain very clean and you actually have a clean and clear skin!
[Also Read: How to Avoid Clogged Pores]
Detoxing all those toxins away:
Detoxing is not only for the body you know. All the makeup that you apply regularly on your face along with the dust and pollution that your skin faces every single day is enough to make you age faster. Cleansing is a sure shot way to ensure that your skin doesn't grow older soon. The best masks will help remove all the clay and dirt and remove any such impurities which may lead your skin to break out. Also, regular usage of these masks will ensure that you don't have too many visible pores.
[Also Read: Aroma Cleansing Mask]
So you see, masks are actually your key to glowing and fabulous skin.