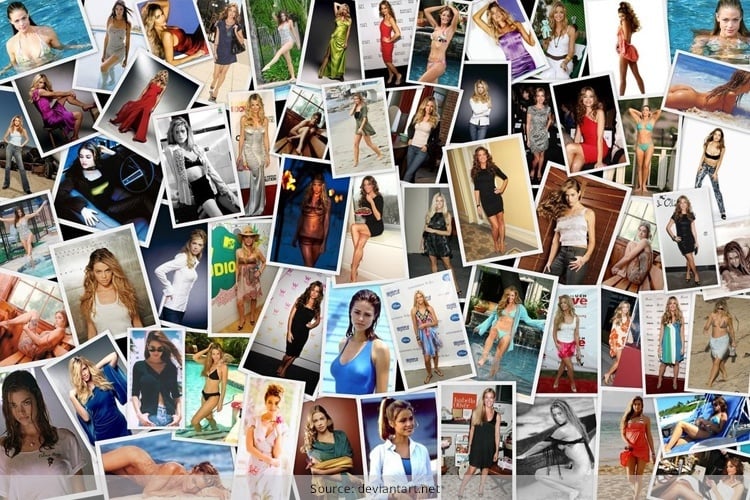 The Bond films have always led to a lot of speculation and excitement as far as the casting of the 'Bond girl' was concerned. And every time an actress signs up a Bond movie, she is immediately in the spotlight. With international fame as the sweet result of starring in a Bond movie, actresses are always clamoring to make it as a 'Bond girl'. Over the years, there have been many Bond Girls, but not all of them have managed to make a lasting impact on the audience. Let's take a look at the top 5 most memorable Bond girls of all time and what made them special.
[Also Read: Things Every Bond Girl Has In Common]
1. Tatiana Romanova – From Russia With Love
Tatiana Romanova, played by Italian actress Daniela Bianchi, appears in the Bond movie – From Russia with Love. Tatiana is hired by a Soviet Officer to act as an undercover agent. While she believes that she is going on a mission for her country, the real motive is to bring about disruption by murdering Bond. Tatiana is used as a pawn in a game of lies, deceit and murder. She is told that she has to seduce Bond and she attempts to do this using her sexuality and femininity. With an air of sexuality mingled with innocence, Tatiana made a strong impact as a memorable Bond girl for sure. The scene where she is waiting for Bond in his hotel room wearing nothing but a black ribbon around her neck and black stockings is a scene that will forever be etched in one's mind.
2. Xenia Onatopp – GoldenEye
Played by actress Famke Janssen, Xenia Onatopp's character gives a whole new definition to the term 'femme fatale'. She is a trigger-happy member of a crim syndicate who kills without mercy and does not shy away from bloodshed. While she is beautiful and sexy, her psychotic tendencies make her truly scary. The scene where she kills by crushing his head between her legs is one that is sure to induce nightmares. Xenia Onatopp is one of the most memorable Bond girls of all time simply because she was the scariest women that we have ever seen in the Bond series.
[sc:mediad]
3. Honey in Ryder – Dr. No
Although she technically was not the first 'Bond girl', she might as well have been, for all intents and purposes. Her entry scene were she emerges from the ocean wearing a white bikini is hands down the most iconic moment in the Bond series. Played by actress Ursula Andress, Honey was a women with a troubled past. She tells her story of how she was raped and then got revenge by having her rapist killed in a slow and agonizing manner. The end scene where she and Bond make love in a towed boat is another iconic scene.
4. Tracy di Vicenzo – Her Majesty's Secret Service
As the only woman who ever came to close marrying Bond, Tracy di Vicenzo will forever be heralded as the woman who stole Bond's heart. Fragile, with suicidal tendencies, Tracy is saved by Bond. Over the course the two fall in love and decide to get married. But alas, tragedy strikes and Tracy is killed on her wedding day. Played beautifully by Diana Rigg, Tracy's character gives us hope that even the most stubborn bachelor and playboy can fall in love.
[Also Read: The Bond Beauty, Halle Berry's Makeup Tips]
5. Giacinta 'Jinx' Johnson – Die Another Day
Halle Berry created history as the first African-American actress to play a 'Bond girl' in Die Another Day. She worked with Bond to bring down the villains and was competent when it came to fighting and wielding guns. Jinx has been named the fourth toughest girl on screen of all time. Halle Berry looks gorgeous in this role and made a lasting impact as Jinx.