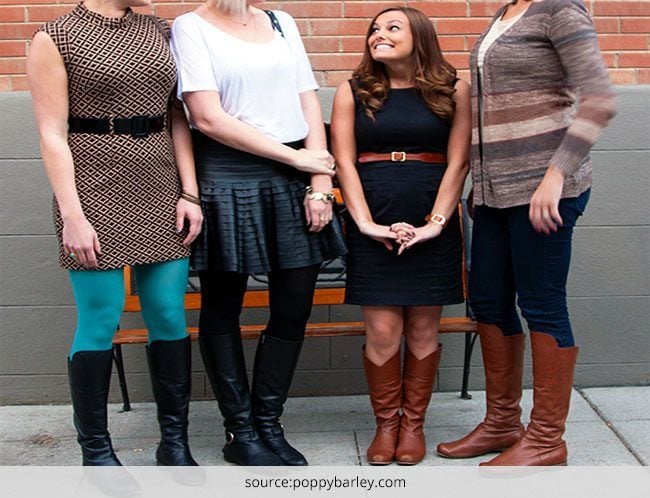 How to look taller? This is one of the most overwhelming questions for every vertically challenged woman. For petite women, the desire to look tall that seemed to be beyond reach can now be attained. While they cannot alter the stature that nature has given them, some smart dressing tips can help them appear taller than their actual height.
If you fall in the petite group and constantly thinking about how to look taller then don't be disheartened. Instead, you can always refer to FashionLady posts, which come up with some failsafe tips to hide your flaw areas and look smarter on the whole.
In order to look taller, you should always focus on outfits with vertical patterns, bold shades, and also snug fits that are among the many ensemble detailing that enable you with the illusion of height.
Until medical science invents a way for short-heighted women to add new inches to their stature, FashionLady offers you 7 tips. How to look taller? Read on to find out!
1. Wear flared Jeans
Since jeans are among the must-wears, picking the appropriate style is crucial. A wrong pair of jeans can make you look shorter. Fitted jeans with a clean-cut flare at the bottom, where the hem ends at the top of the shoes, enable the wearer the illusion of having longer legs. However, make sure the waistband hits your waist and the fit of your jeans is super-slim through the legs. Avoid wearing low rise jeans.
To complete your look, pair your flared jeans with a waist-length top and if you're wearing a buttons down then make sure it is tucked in.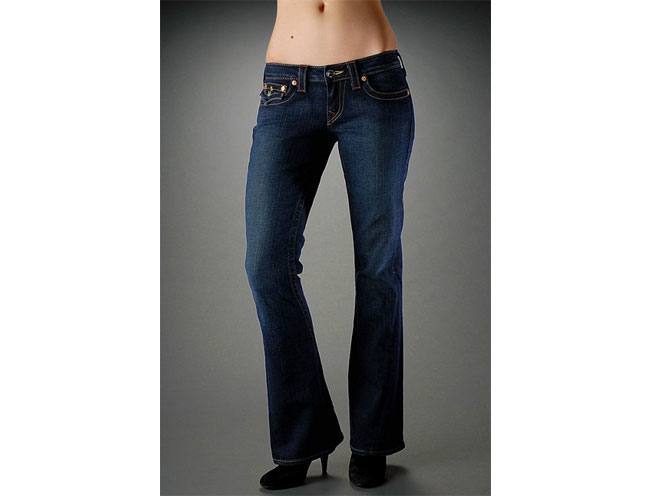 2. Break the myth and embrace maxi skirts
It's a common myth for vertically challenged women not to wear long skirts and floor-length dresses. When you are thinking how to look tall, the good news is even short-heighted women can now wear maxi skirts at élan. If you've below average height then you should take cues from Rachel Zoe, Mary Kate Olsen and Rachel Bilson.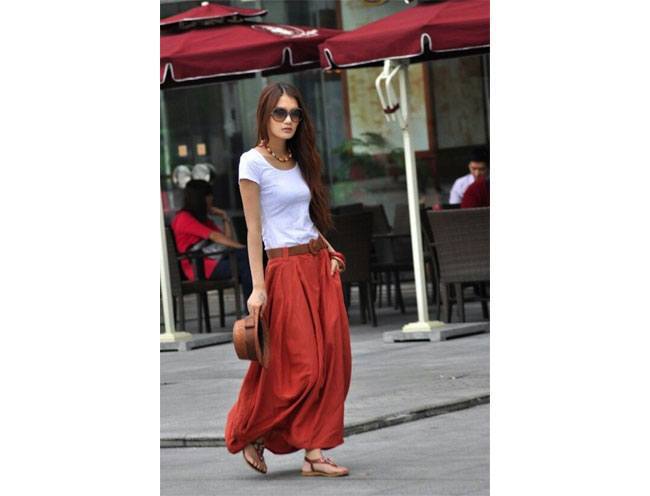 3. Go for low cut vamp shoes
Now heels are the savior of petite women. If you thought you could get away with any pair of heels then think again. Randomly picking any shoes with towering heels only to appear taller can sometimes overdo your look.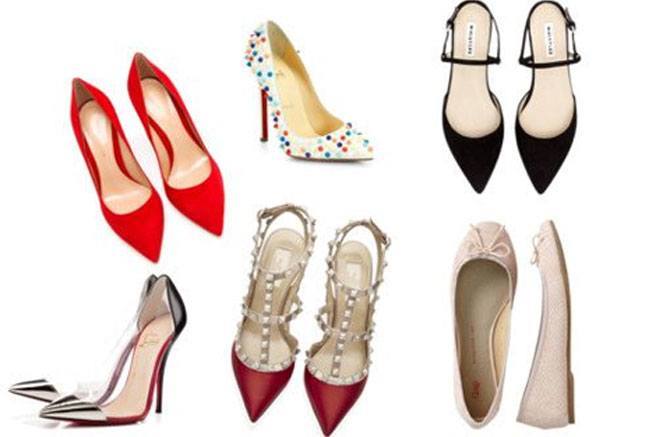 Low cut vamp shoes – what are these and how do they help? The low cut vamp of the shoe is the spot where the hem of the shoe cuts across the foot at the front near the toes. On the other hand, the high vamp shoes cover up the foot, up to the ankle.
Pair your low vamp shoes with length dresses and long skirts. These shoes make your leg look elongated and you look taller than your actual height.
As cropped trousers work best with short-heighted women, you should always pair your cropped pants with low cut vamp shoes.
[sc:mediad]
It's not that you cannot wear flats at all, go for low cut vamp ballet flats that are pretty flattering.
4. Try shorts
Here is a million dollar tip for women with short legs – Either go for super-long or super-short outfits! And avoid wearing knee-length and calf-length outfits. If you've a slender stature and you're completely OK with showing skin then miniskirts are of your type.
Here is a bonus tip – While wearing miniskirts, go for a matching top and complete your look with towering platforms. Even though I suggest you to stay away from ankle straps as they cut off your legs, you can however wear them with shorts and miniskirts.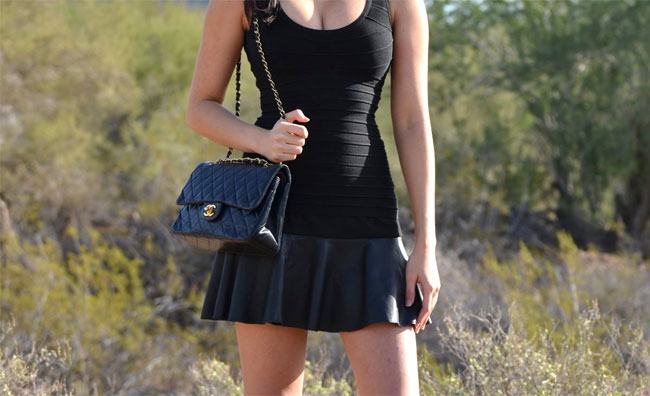 5. Rock a top knot fashion
Did you know even hairstyles can make or ruin your effort of appearing taller? When you've not let your strands lose, pile your hair on top of your head i.e. go for a high rise bun. This top knot gives you an illusion of looking taller.
You should also try to adopt hairstyles that give voluminous effect. They not only add inches, but slender down your face just as you can see the dramatic transformation of Adele. The singer must be thankful to her hair stylist.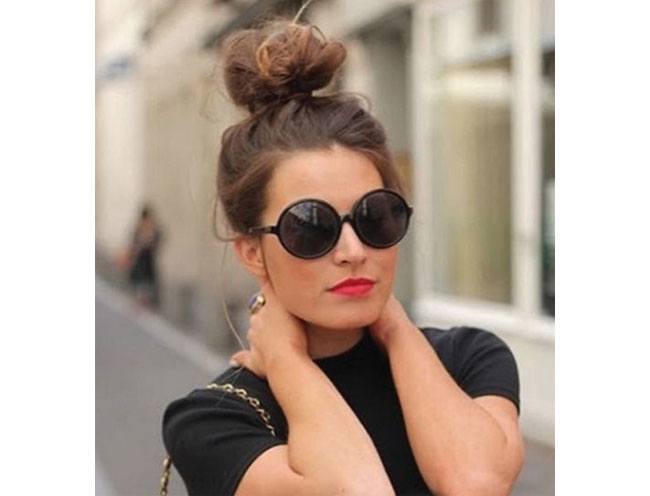 6. Opt for monochrome dressing
As I had already mentioned at the beginning of this post that bold shades work for petite women, let me add one more layer to it. The right choice of color augments the illusion of appearing taller, as it helps in creating a vertical line. And when you wear a monochrome dressing, the illusion becomes much more evident. While black is the most expected color, you can try out a different shade for your monochrome dressing say red. However, make sure your silhouette is crisp and tailored.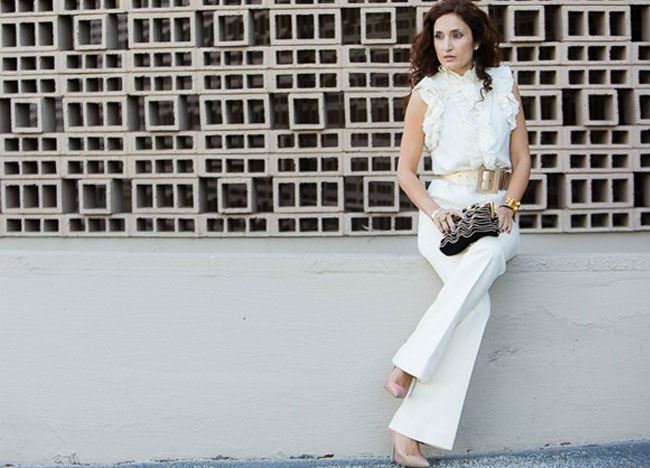 7. Don't discount the high waist bottoms
High waist bottoms, especially the mom jeans got bad reputation in 90's – thanks to our Jessica Simpson. However, only if you know to play it safe then waist bottoms can actually help you in appearing taller. There is no harm in choosing shorts and jeans with elevated waist and pair it with a tailored blouse. Don't forget to tuck it in. Even you can go for cropped top.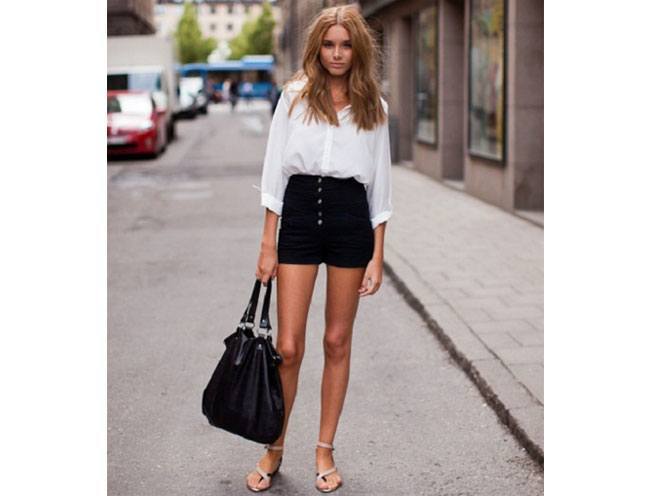 Hope this post on how to appear tall with 7 relevant tips help you get some relevant cues! Happy reading!!