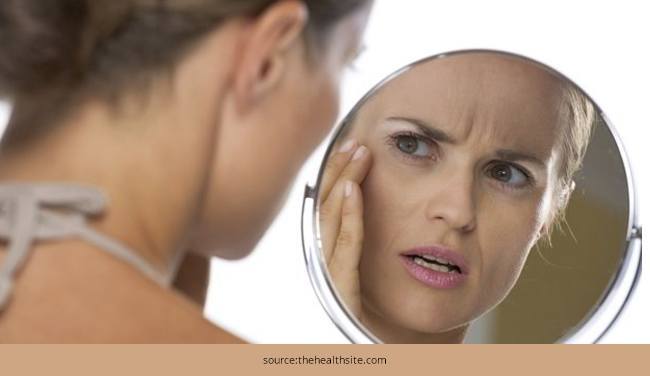 You have had great fun at last night surprise birthday party of yours and then you wake up next morning with dull and exhaustive skin. While you're busy thinking how to get rid of post party dull skin, I have come up with some fabulous tips for such beauty emergency. Read on and stay inspired!
Organizing the mess post party, setting up the cupboard, lack of sleep and managing with work load and hang over can be quite stressful which becomes pretty evident on your face and skin. Go through these easy and simple fixes to rejuvenate your post party tired and dull skin.
Top 6 tips to get rid of post party dull skin –
1. Water is your ultimate savior
Well, we all know that in order to cure hangover, we should drink lots of water that hydrates our system. But did you know water can also treat your post party dull skin? Water hydrates our skin thereby eliminating the dryness and making the skin supple instead. For better results, you can add juice of any citrus fruit that is laden with vitamin C, which helps in moisturizing the skin, plus reducing under eye dark circles.
2. Follow this 3-step beauty regime
While your body is busy working from within in treating dullness, you should also adopt this essential 3-step beauty routine that includes cleansing followed by toning and then moisturizing. This process not only cleans your skin, but also adds softness and glow to your skin that has been screaming aloud for treatment since you partied hard.
3. Tea bags for under eye dark circles and puffiness
Improper sleep, alcohol and snacks during night result in under eye dark circles and puffiness the next morning. I keep sharing tips with my readers of using tea bags for such beauty ailments. Place cool tea bags on your eyes. The tannins present in the tea constrict the blood vessels and thus swelling gets reduced while lightening the dark patches.
4. Heal the broken skin
Post party also sometimes leads to body dehydration which eventually results in acne, dark spots and breakouts. These beauty ailments will only give you a bad day, making you curse yourself all the time for the last night party. Well, instead of cursing yourself, try using ice packs the next morning. Even you can go for moisturizing face packs and pimple reduction pens for getting back your happy skin.
5. Exercise for your face
[sc:mediad]
Just as you work out every morning, try out some facial exercise
6. Shift the focus
Since you have got stubborn under eye bags, you can apply some makeup tricks to shift the focus from your haggard eyes. Wear light eye makeup with brighter shade on your pouts. Plus, you can also try out a different hairstyle to shift the focus from your eyes.
So these are the top 6 tips to get rid of post party dull skin. Hope you found this post useful and do share with us your experience!