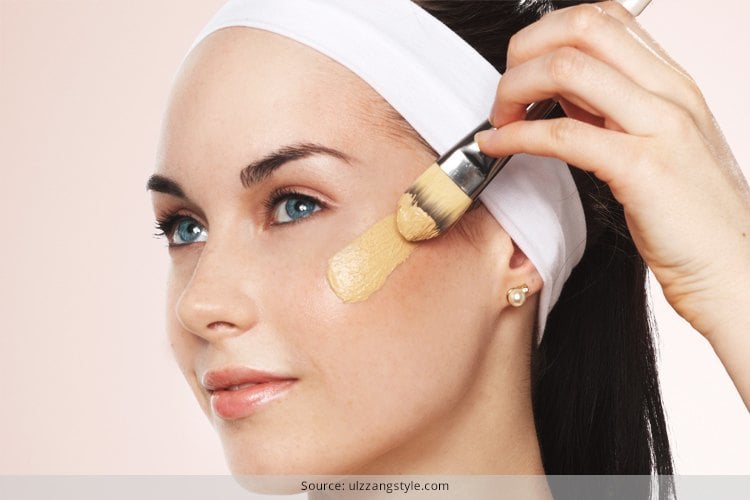 There are different kinds of women out there who like to do different things. While most have become passionate about their career – thanks to liberation, feminism and independence. There are many women out there who are still taking baby steps when it comes to their freedom. The best part about being a woman is, we are unstoppable.
Today, thanks to social media platforms like Facebook, Instagram, Twitter and even YouTube, many women have become successful from the comforts of their homes. Women who were anxious to speak in public, now have millions of followers and are not afraid to speak their mind.
Over the past few years, YouTube bloggers have become sensational and to be honest, whatever we have learnt, in terms of style and fashion and makeup, is all from them.
All thanks to makeup experts from different parts of the world.
While we have had comprehensive training in style and makeup, we have decided to impart our knowledge onto you guys via elaborate blog posts. Taking one topic at a time, we would like to elaborate on it as much as we can.
You'd ask why? Well, some people are visual learners and some just learn better by understanding words!
So here's our topic for today – How To Apply Flawless Foundation
Achieving a flawless base is what almost every woman wants. But just like the foundation of a building has to be perfect to build further upon, the foundation as a base makeup also has to be perfect to get the desired flawless look. Uneven or patchy application of foundation is a cardinal offence when it comes to makeup, be it a natural look or a full on made up look. We have all been there! When the foundation is done wrong, there's no hiding the mistake. Hence, it is important to get that base right.
Most people struggle with the application process. Although, Foundation application is the most important part, luckily it's not the most difficult (have you ever tried to perfect wing liner in a moving car? Yep, that's the most difficult makeup application!). All one has to do is keep in mind few important things.
Here they are –
Type of Foundation
Application
Layering
Tools
Types of Foundation
Choosing the right shade, coverage and texture of the foundation is the first and most important step in getting the base as flawless as possible.
If the foundation is applied in the wrong shade, regardless of how flawlessly it is applied, the whole look is ruined. Hence, it is very important that you spend extra time in selecting the right shade for you.
Always decide what kind of coverage you need and what foundation would suit your skin type. This is the MOST important step. People with oily skin should choose a matte foundation and those with dry skin should choose a foundation that gives a dewy finish.
Difference Between Full Coverage and Little / Medium Coverage Foundation
The coverage of foundation is something that totally depends on you and your skin tone. If you are blessed with good skin with little to no blemishes, you can opt for a foundation which offers very little coverage. If you have a lot of blemishes and dark spots and yet you don't want a foundation with full coverage (because it feels rather heavy on the skin) then opt for a good concealer and a foundation with light coverage.
Choosing the right type of foundation for your skin is what makes the application easy. There are many different kind of foundations available. And all of them specifically require a certain tool for its application. We will discuss about the tools a little later.
While we have discussed the type of finish that one would like to have (matte and dewy), it is also important to select the kind of foundation one would like to use. There are many types of foundations out there available in the market. For example – powder based, cream based, liquid based and so on.
Foundation Application
Once you have the correct shade make sure your skin is all prepped up for the foundation.
As makeup artist Lisa Eldridge says, "Creating a base to your makeup is key to a flawless finish."
Why Should You Moisturise and Prime Skin Before Applying Foundation?
And this is precisely why we must moisturise and prime our skin prior to applying foundation. Always moisturise and prime your face before applying foundation. This helps the foundation to glide on easily and will make blending a dream.
Remember to wait for a couple of minutes before you apply the foundation to let the moisturiser sink in.
After the moisturiser sinks in apply a primer and then the foundation.
Taking a little extra time blending is always a good idea. A little tedious but totally worth the extra time spent.
Once you are satisfied with the way your foundation looks set it with powder so that the foundation lasts longer.
The application of foundation should be such that the quality of your skin is praised rather than your talent of makeup application. Just like makeup artist Nam Vo points out, "if someone compliments you on your foundation, you're doing something wrong." Really, how many of us are in love with Kim Kardashian's foundation? We love her skin, the flawless contour and those dreamy eyes. We aren't in love with her Giorgio Armani foundation!
Layering
One of the most common mistake made is applying a thick visible layer of foundation. Always remember to work with a little foundation, adding more only if needed. The best method is to blend thin layers into the skin.
First apply a thin layer, and add more on areas where you need extra coverage. Extra layer should only be applied on problem areas. Every woman has a different problem area, for some it's the chin and for some it's the centre of the face or cheeks. Focusing on problem areas helps in getting that even look without making the foundation look too cakey.
Tools!
Now let's, talk about the tools that make the application flawless!
Tools are very important in the application of foundation.  Markets today are flooded with various kinds of foundation brushes, sponges and what not. Although some foundations blend easily with fingers, most don't. Using the right kind of tool makes a whole lot of difference. One has to decide what kind of tools they'd use to apply the foundation.
How to Apply Foundation With a Brush
There are various kinds of foundation brushes available in the market. Right from a flat brush to buffing to stippling. Choose a brush depending on what kind of application you want. Flat foundation brushes apply a thick layer of foundation making it quite evident that one has foundation on, whereas buffing and stippling apply foundation in the most natural way. The more you buff the more natural finish you get. One should always spend a little extra time to blend. Blend, blend, blend and blend some more.
[sc:mediad]
How to Apply Foundation Using a Sponge
Sponges are good for a flawless and full coverage. They are really easy to use and save a lot of time. The pointed tip of the sponge fits perfectly in the hard to reach areas such as around the nose and inner corners of eyes. There are certain rules to get the flawless application using a sponge. Always remember to wet a sponge before using it. Secondly, dab the sponge on the face and not rub. Rubbing it is just going to disturb the foundation.
How to Apply Foundation Using Fingers
Thinner foundations blend well with fingers. It's the heat from the fingers that melts the foundation into the skin and blends it's seamlessly. Blending foundation with fingers is a very easy and sure shot technique. But this only applies to certain and not all kind of foundations.
[Also Read: How to Apply Bronzer Makeup]
Application Based On Coverage and Types of Foundation
Earlier in the post, we have emphasised on the importance of selecting a foundation that is of the correct shade. Another thing we focused on was the importance of coverage and the texture of the foundation.
So, without any further ado, let's jump into the texture and coverage issues concerning foundation.
Here it is –
Light Coverage – Mineral/Loose Powder
Medium Coverage – Liquid Foundation
Full Coverage – Cream Foundation
How To Apply Foundation For Light Coverage Using Mineral/Loose Powder
*Good for people with Oily skin or a combination of oily skin
Applying Foundation With A Rounded Kabuki Brush: These tiny little things came into our lives as literal blessings! Perhaps, applying mineral foundation or loose powder foundation is the easiest with a rounder kabuki brush. All you need is to swirl the brush in the powder and apply it all over your face in the same swirling motions.
Just make sure you prime your skin well before applying mineral foundations.
Rounded foundation brush: If you aren't a fan of kabuki brush, then the best alternative is the rounded foundation brush. Works the same way, but the only thing is it is easier to manage the brush.
[Also Read: How to Apply Foundation Around a Nose Piercing]
How to Apply Foundation for Medium Coverage Using Liquid Foundation
*Good for people with dry skin or a combination of dry skin with T-zone
The invention of liquid foundations hit women like a storm. Ever since liquid foundations became a thing, women have been more welcoming to the idea of wearing makeup. The reasons are rather simple – liquid foundations give decent coverage and are rather easy to work with!
Tapered Foundation Brush: If you have a tapered foundation brush, then you don't need anything else for flawless application. Using the brush with tapered end, gently paint your face with foundation in smooth, downward strokes. Make sure you pat it evenly on to your face.
Applying Foundation Using Stippling Brush: Stippling brushes are our favourite brushes when it comes to applying foundation. All you need to do is run the foundation all over your face in circular motions.
Rounded Foundation Brush: Now, an easy-peasy yet risky way of applying foundation is going with the rounded foundation brush. Alternate with circular and swirly motions to apply an even layer of foundation.
Beauty Sponge: We were saving the best for the last. A beauty blender is your ultimate weapon to apply an even layer of foundation. All you need to do is, wet your sponge, remove the excess water by squeezing the blender and gently apply foundation on to your skin. Like you'd do with your fingers.
[Also Read: How to Apply Liquid Foundation]
How to Apply Foundation for Full Coverage Using Cream Foundation
*Good for people with extreme dry skin. However, you need to prep your skin with moisturizer and primer and let those settle for 5-20 minutes before applying the cream foundation.
This type of foundation also works wonders to hide pigmentations, birthmarks and to conceal spider veins.
Tapered foundation brush: Cream foundations work just like liquid foundations, only thing is, they settle better on your skin. So apply it the same way you paint your face with liquid foundation.
Beauty sponge: If you want sheer finish, then use a beauty blender and apply it the same way as your liquid foundation.
Since we are absolute fans of stippling foundation brushes, we highly recommend y'all to get them and witness the difference that it makes.
Here's a list of 3 stippling brushes that we own and absolutely love!
MAC 187 Duo Fiber Face Brush
The MAC duo fiber stippling brush works like a real charm on your skin. Light, feathery strokes are what you'll need to achieve the flawless look. This brush would cost you around $42!
Real Techniques Stippling Brush
YouTube makeup gurus Pixiwoos changed the makeup game by launching their affordable line of brushes. Their brushes are soft, durable and not expensive. And the best part is, they are great for beginners! Would cost you about 1000 INR.
125 Stippling Face Brush – Zoeva
Somewhere between MAC and Real Techniques is a brand called Zoeva which offers excellent brushes at a very decent amount. Their stippling brush is another favourite of ours and costs about 1200 INR.
[Also Read: Guide To Foundation For Beginners]
However, do note that stippling brushes are good when you like light to medium coverage. And in case you are the kind who wears makeup on a daily basis, then a stippling brush will help you a long way.
Well, this is all we had when it came to all the knicks and knacks on how to apply foundation like a pro. In case you've your own secrets, please do leave comments to let us know. We would love to get some of your secrets!
Hope this article on how to apply foundation like a pro helps!!