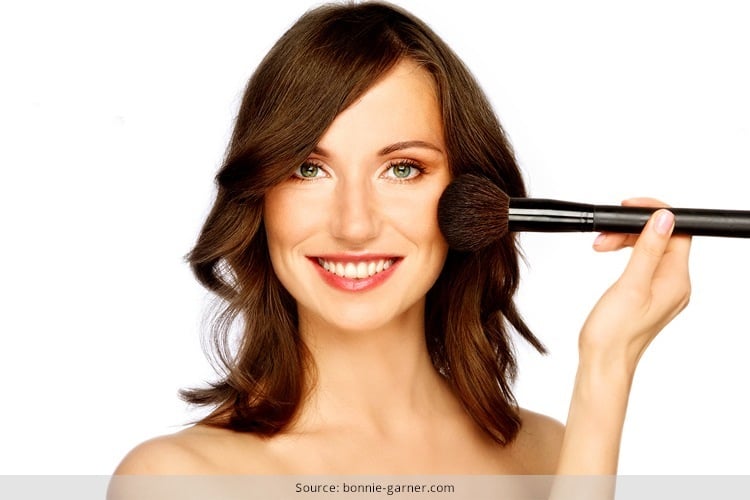 Bronzer is the basic ingredient which literally makes your makeup shine. Any woman would love to look like a bronzed out goddess, but the bad news is, often it tends to look patchy and really weird. Taking care of several steps-like choosing the right colour, using the right brush and even choosing the right shade, will answer your question how to apply bronzer makeup the right way.
Let's Get Started With How To Do Bronzer Makeup
We at FashionLady have got you all the tips and tricks at the same place on how to do bronzer makeup. So take out your notepads and start paying attention!
Buying the Bronzer: SHADE, What Shade?
Beauty experts believe that choosing the right shade of bronzer is very important because it will help give you the right looks too. You will have to choose a bronzer that is not too light or not too dark and strong. Make sure to buy the bronzer only after testing on your face. Choosing a bronzer online is hazardous because you may not be able to see the right colour of the bronzer and on your skin, it may come off as too dark or too light. For someone who is just starting off with bronzer, you should know how to use bronzer. First and foremot, use a shade which is only two shades darker than yours. Double check the colour before buying it.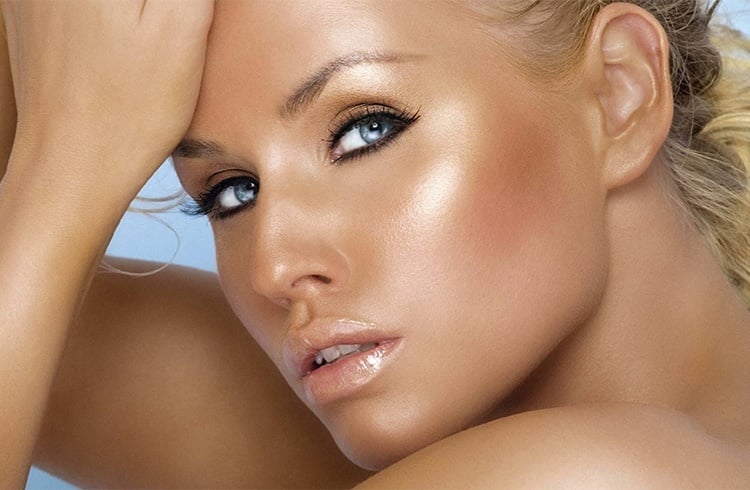 A bad bronzer application will end up looking like this: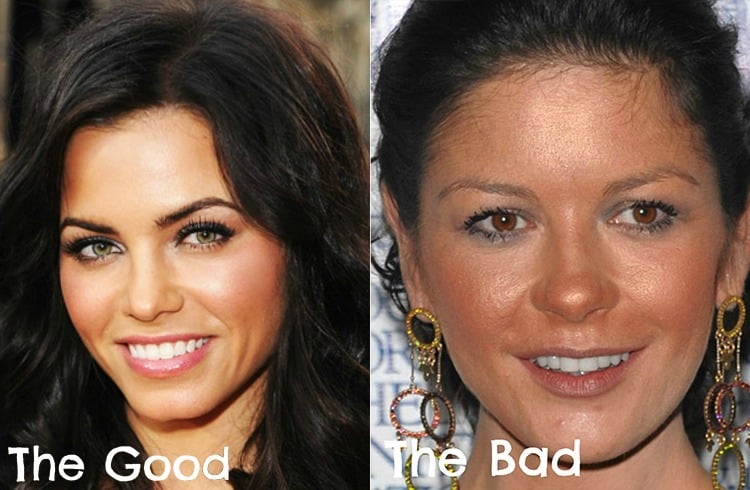 For fair skin: Choose a honey-coloured bronzer
[Read More: How To Apply Mineral Makeup]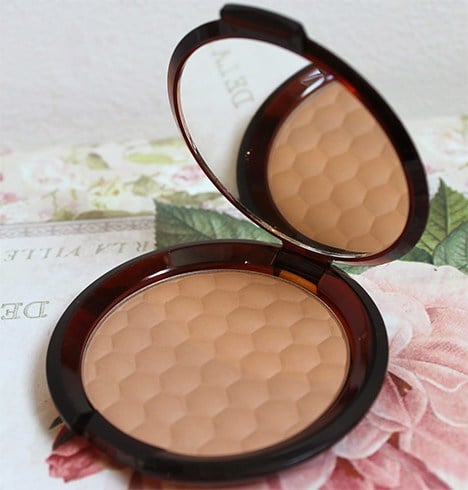 For medium-toned skin: Use rose or gold-tinted bronzer
For dark skin: Use a tawny bronzer or one which has darker brown shades and hues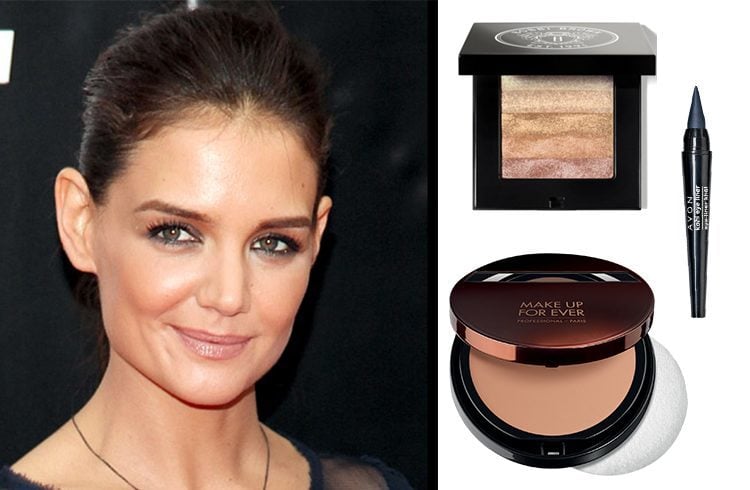 [Read Here: Bronzer for Dark Skin]
Brushing it Off Well:
A good bronzing application can only be accomplished if you have a really good brush. The brush is the most important constituent for a good bronzed up look. Choose a brush which is wide and fluffy and has a rounded top. Smaller brushes will make your application very patchy and blotchy. If you can't find a bronzer brush, you can also use a foundation brush. It will always almost give you the same kind of results.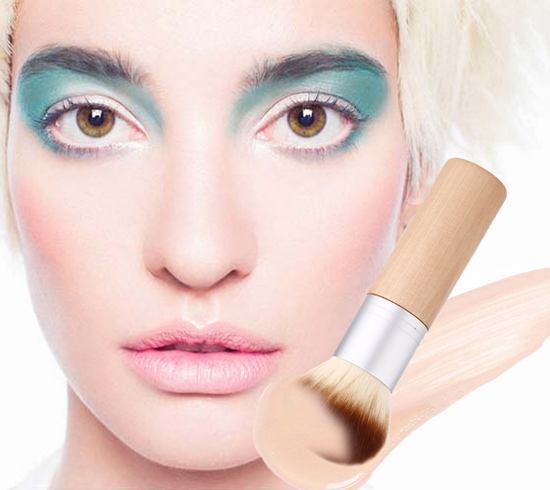 Wondering where to apply bronzer correctly? First and the most important tip – this is how you should position your brush to correctly apply the bronzer.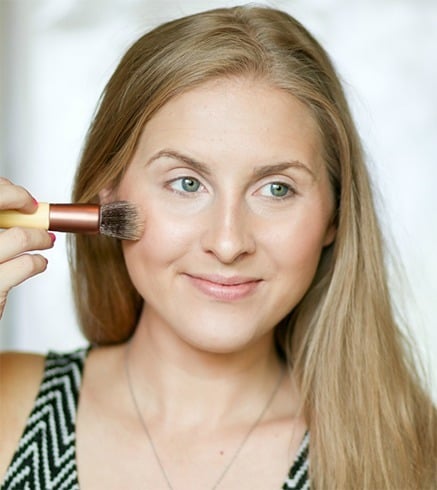 [sc:mediad]
Steps For a Great Bronzing Technique
Follow these bronzer makeup tips to get the perfect look.
1. Slather on some foundation for grip: Though bronzer can be used as a standalone makeup product, it is always better to use it on top of the foundation because this way it lasts longer. Again, choose a shade which is a little darker than yours because this will ensure that your bronzer does not come off as too dark. The key is to blending the foundation and bronzer right.
[Also Read: Best Bronzers for Indian Skin Types]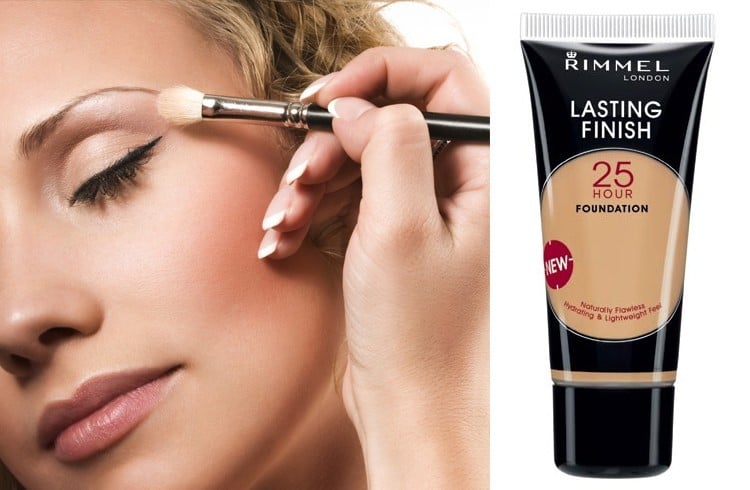 2. The right way to do it: Now that you have your foundation, bronzer and your brushes sorted out-the next question that comes to mind is how to apply bronzer correctly. Well, use the bronzer or the foundation brush to create the shape three on your side cheeks. Start from the forehead and draw down in the shape of three across the jawline and all the way down to the chin. Do this on both the sides of the face. Don' forget the neck. A common mistake that most novices make is forgetting to deck up the neck. If you look at your complete getup, the neck will feel very out of the place if you don't use foundation and bronzer on it.
3. Dab some shimmer: Now that all the main makeup is sorted out, it is important to use some shimmer to glam up your look a little. Dab some shimmer on the bridge of your nose and also the tips of your cheekbones to give a dewy and shimmery glow. Dust it in between your cleavage to give a glam look.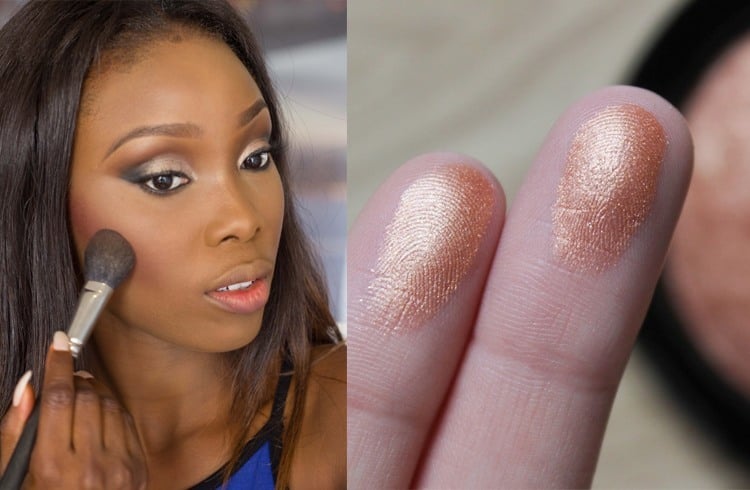 And that is how ladies you will have a great bronzed up look!