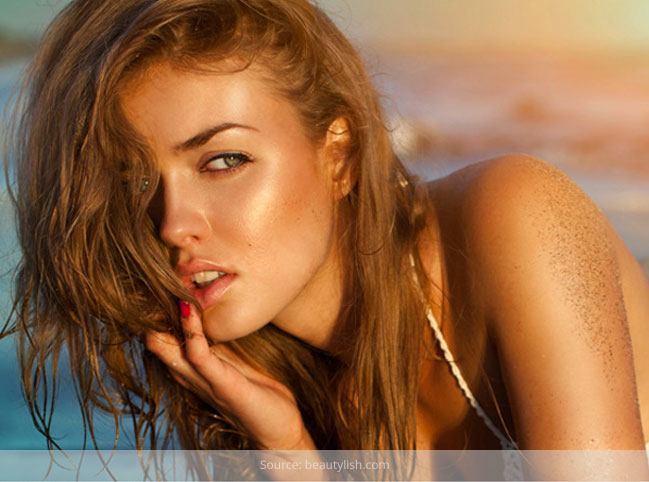 Bronzers are an essential part of makeup routine, especially when you are interested in contouring and making your face look slimmer. No matter if you have high cheekbones, sculpted face or broad face, you can effortlessly your best assets with the help of your bronzer. And when it comes to contouring, be it your cheeks, jaw line or forehead, bronzer plays the key role. In this post, we'll be discussing about best bronzers for Indian skin types. Do have a read!
Now with an array of skin types in Asia and a stockpile of products available in the market, picking a specific bronzer can be pretty overwhelming. A wrong choice can ruin the overall look. If bronzer isn't blended properly or a wrong shade is applied then you'll only end up with a cake face. The makeup can backfire instead of contouring and highlighting your best features. And if you are familiar with makeup tricks then bronzer can also be applied to obtain a sun-kissed glow on your face.
Following are best bronzers for Indian skin types. Continue reading and stay inspired!
Colorbar bronzer
Price – Rs. 750
Specially designed for Indian skin, the bronzer offered by Colorbar comes in all shades from dark to light. Because of its high end quality and wide range of options, this Indian makeup brand is quickly becoming one of the most popular makeup brands in Indian market. You can count on this brand for almost of your makeup essentials and bronzer is no different. Priced at affordable range, the Colorbar bronzer comes with a hint of shimmer, earthy tone, highly pigmented and also in matte finish so as to suit all the requirements and preferences.
MAC Bronzing Powder Matte Bronze
Price – Rs. 1350
Ever since MAC cosmetics were launched in Indian market, this American brand has become highly popular and very much in demand irrespective of their pricey tags. Considered to be one of the best makeup brands in the world, MAC understands the requirements across the regions in the world. Just as in India, they have introduced a makeup line that aptly suits Indian skin types that comes in different undertones. The MAC Bronzing Powder Matte Bronze works like a compact powder and is soft on the skin. It comes with matte finish with no shimmer thereby ideal for contouring.
The Body Shop Honey Bronze Shimmering Dry Oil
Price – Rs. 1395
Here is another high end brand that has dominated the Indian market lately. Claiming to offer organic and eco-friendly products, The Body Shop's cosmetics are completely safe on skin. This bronzer by The Body Shop is light-weight and comes with shimmer effect and thus ideal for party look. It is designed for all skin types across India.
[sc:mediad]
Clinique True Bronze Pressed Powder Bronzer Sunswept
Price – Rs. 2100
If money is not an object then you can pick this luxe brand for your makeup ritual. This bronzer pressed powder by Clinique effortlessly glides on the skin when applied thereby making your blending easy. It is indeed a great product for contouring cheekbones and forehead.
[Also Read:  How to Apply Bronzer]
So those were my top picks on best bronzers for Indian skin types. Hope this helps!