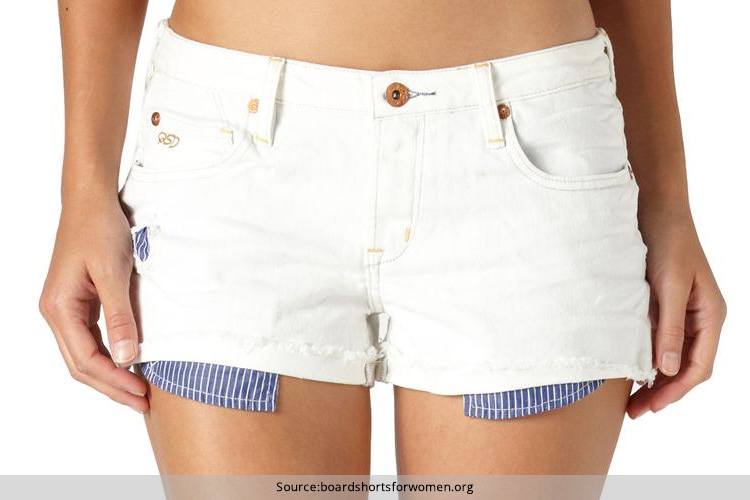 With the sun bestowing his full attention and warmth on us, we crave the skimpiest of clothes i.e. the swimsuit in the coolest of places – the water! However, a big obstacle in the realization of this dream is the bikini line bumps. All you ladies who are not into pubic hair but into shaving will immediately resonate with us! Yes, we are talking about that highly uncomfortable and unsightly curse of reddish mini-boils around the bikini line that are both embarrassing and painful! Thus, we decided to take your woes head-on and came up with a super regime of how to avoid bikini line bumps to help you flaunt your body perfectly in the ultimate two-piece swimsuit! Stay hooked!
[Also Read: How To Control Redness After Waxing Bikini Area – 8 Effective Ways]
HOW TO FIX RAZOR BUMPS IN BIKINI AREA
1. Prep Work And Exfoliation Is The Best Arsenal
Remember, an attack is the best defense! This law is eternal for the bumps on bikini area as well. The ultimate rule of defeating bikini area razor bumps is exfoliation and moisturization. Dry skin is the fertile ground for the bumps to sprout. It's best to scrub the area at least two to three times with a gentle scrub. Even using a loofah on the skin between waxing and shaving will remove all dermal waste and dirt!
Do scrub in the direction of the hair growth and ensure to pamper the area with a rich moisturizer. A soft and clean area is a big deterrent to the monstrous bikini area bumps and will facilitate a smoother and closer shave as well!
2. Perfect Tools Are The Key
You may not believe it but most of the bikini area razor bumps arise out of razors not sharp enough or not cleaned regularly. Try going for a men's shaving cream. The simple reason for that is they are intrinsically gentle since they are meant for the face.
The blades should not be used more than twice with the razor and should be sterilized in hot antiseptic water before and after use. This will kill any thriving germs or bacteria! Dull and unclean blades tend to leave the area irritated. Stumps of hair with pointed heads are likely to re-enter and puncture the skin to spring the horrible razor bumps!
[Also Read: Home Remedies To Get Rid of Razor Bumps]
3. Opt For Moisturizing Shaving Creams
Make it a point to settle for nothing less than a reputed moisturizing shaving cream or gel! Going by the word of the dermatologists – this choice alone can reduce your risk of developing razor bumps in bikini area by fifty percent! Taking a hot bath just before shaving and lathering the moisturizing gel on the skin for at least 3 minutes before shaving is the connoisseur's trick to obstruct bikini area bumps.
The duo softens the pubic hair and makes them more complaint to be shaved away smoothly and completely. A rough and dry skin would be more prone to bumps. A tip to note – use hair conditioners with no second thoughts. They soften pubic hair like nobody's business!
4. Shave The Right Way
Getting the right shaving technique up your sleeve is imperative! You can even get it done by a professional a couple of times to get the technique right! The foremost tip is to shave preferably in the direction of hair growth and always in the direction of grains if you are prone to ingrown! Avoid using the razor on the same area multiple times to eliminate unnecessary irritation and more probability of developing bikini area bumps!
Additionally, rinse the razor after each stroke to prevent clogging. Trim hair before shaving and use razor gently without being pressed hard over the skin that has been pulled taut for a nice, close shave!
[Also Read: Do's And Don'ts Post Bikini Wax]
5. Never Neglect Post-Shaving Care
Many of us ladies would be guilty of this crime! This is the last step but its importance cannot be overstated! Post shaving, wash the area with cold water and then pat dry. Follow it with dabbing some rubbing alcohol on the skin to kill those lurking dreadful bacteria and getting the skin pores closed.
Finish off with liberal use of a deodorant, preferably unscented to keep the area dry and un-chaffed. This will definitely ward off any possible springing of razor bumps on bikini area.
[sc:mediad]
6. Miscellaneous Smart Tips
Apart from this, some preventive steps should always be a part of your routine to eliminate chances of bumps making their monstrous appearance. Few of them are:-
Allow a day or two between two shaving sessions to allow skin to heal and remain fresh.
Shaving just before a swim is a guaranteed way of inviting bumps in your bikini area! Indulge at your own risk!
Don't pick, scratch or rub your razor bumps if they have surfaced! Wear cool cotton or breathable undergarments and soothe the area with a choice of anti-razor bumps creams for healing. Hydrocortisone cream, cornstarch, aloe vera gel, tea tree oil, cucumber and milk mask, or any of the leading razor bumps healer creams can be opted for.
Never shave when bumps are present. Allow a complete healing before going for shaving again.
Give these tips a go for blemish free smooth skin! Do you have any other trick and tips? Do share it with us in the comments below.