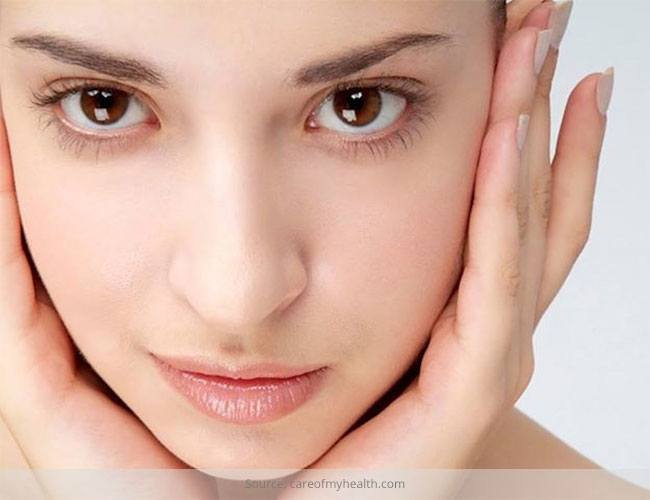 It's true that makeup can transform an ugly duckling to a beautiful swan. But it's also true that makeup items are made up of different chemicals and ingredients that may harm your skin. It's not necessary to always apply makeup to look attractive. Here are some tips on how to look naturally beautiful without makeup.
Read on and stay inspired in maintaining flawless skin!
Every time we slather a thick coat of makeup on our face and skin, we actually infuse an alarming dose of harmful chemicals into our body. No matter how much we go for brands that claim to be safe; our skin still feeds upon toxic elements present in those cosmetics. While we cannot discount makeup for special occasions, we can however avoid wearing them on daily basis and try keeping our skin away from cosmetics as much as possible.
Here are a few tips on how to look beautiful without makeup. Continue reading!
1. Use a gentle cleanser
While cleansing is must when it comes to beauty rituals; we should avoid using harsh cleansers. The ingredients present in harsh cleansers can damage the skin cells, thereby making them appear dry and rough. Hence, the first lesson to remember is to pick a natural cleanser that comes with less to no harmful elements. They should be non-comedogenic and hypo-allergenic, thereby leaving behind no reactions.
2. Wash your face twice a day
Your beauty routine should include washing face two times in a day. This way, your skin will be free of dirt and oiliness that contributes to clogged pores and ultimately acne. However, do not always use acne cleansers as they make your skin rough followed by redness.
3. Stop plucking your brows every now and then
Those few small hairs appearing before your next parlor appointment and any upcoming event can be irritating at times. However, you should wait for the full growth of your brows. Frequent plucking can loosen your skin and it can also damage your shape. So, we should better leave them to professionals and let them care of them.
[sc:mediad]
4. Prefer Vaseline over mascara
Vaseline is a tried and tested beauty savior. So never run out of this beauty essential. Instead of mascara for regular wear, you can apply Vaseline on your lashes to make them look bigger and highlighted. Another bigger advantage, you do not have to worry about removing mascara before going to bed.
5. Use coconut oil as lip balm
While coconut oil can be used as makeup remover, you can also use it as lip balm. Just a small dab of oil can keep you from chapped lips, keeping them hydrated and supple. Besides, the oil also adds glow to your pouts.
6. Pick your moisturizer carefully
Be warned, not all moisturizers available in the market are safe for your skin. So pick a good quality moisturizer from trusted brand that makes your skin look radiant and not shiny or oily. While applying, it should go super easy on your skin, just as Neutrogena's Ultra Sheer Dry Touch Sunscreen with Helioplex. This is a multi-faceted moisturizer that also acts as anti-acne cream and comes with SPF 14 too.
[Also Read: How To Look Beautiful Without Makeup]
So those were my top picks on how to look naturally beautiful without makeup. Hope this helps!