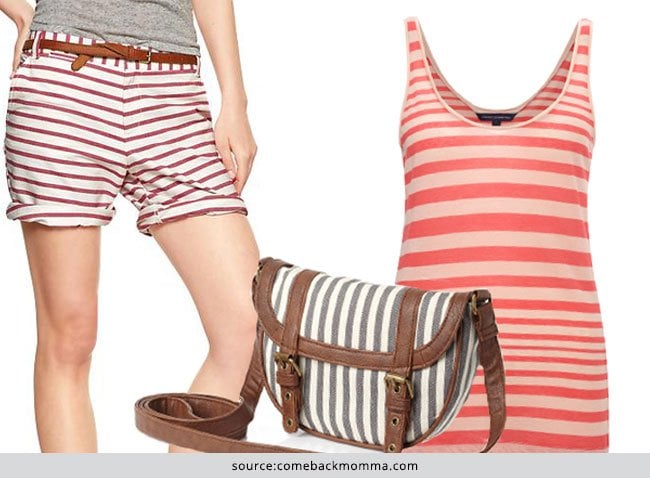 'Don't wear horizontal stripes! They make you look fat!' I won't believe you if you say nobody have given you this extremely important fashion advice. Unfortunately for them, this is false. Their advice doesn't hold water in today's fashion world because whether you are a pear or an apple or an hourglass, stripes can look magnificent on you!
Donning stripes may feel a little daunting at times and there is always a fine line between too many stripes and just the right amount. But don't worry; read this cheat guide to know what stripes can flatter each body type.
[Also Read: The Bible of Indian Body Shape]
1.For The Pear Ladies:
Pear ladies have a lot going down on their bottoms. One of the most coveted types of figures, pears can carry off almost everything. But when it comes to stripes, these ladies have to be a tad bit careful. To create an illusion of fullness, ladies with this body type should create stripes on the upper body. Horizontal stripes on the upper side of the body make the bust look bigger and vertical stripes on the lower half create an illusion of slimness.
Celeb Twin: The ever fierce Rihanna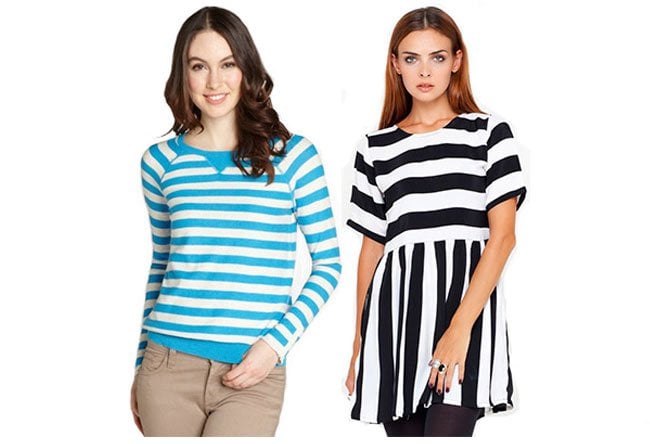 2.For the Apple Ladies:
The apple ladies have a lot going around the midsection. But don't fret it's very easy to camouflage that tummy. If you want to look slimmer, you will have to wear vertical stripes and divert attention from what you think is a problem area for you. Also, darker stripes are contrasting and add more depth to your outfit. You should try and avoid stripes near your midsection for perfect camouflage.
Celeb Twin: The witty and hilarious Mindy Kaling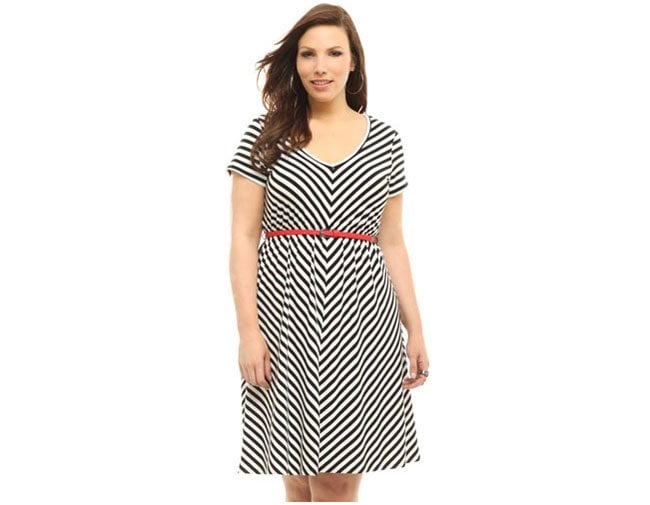 [Also Read: Prints and Fabrics Trending in 2015]
3.For the Hourglass Ladies:
A figure to die for, you can carry off almost everything with that slender waist, buxom bust and curvy hips. Nevertheless with stripes you can sometimes go wrong. So, it is always better to stick to basics. Since you have curves you would love to accentuate, the best way to do so is to wear stripes which go in the same direction. They need to be running either horizontally or vertically.
[sc:mediad]
Celeb Twin: The very curvaceous Scarlett Johansson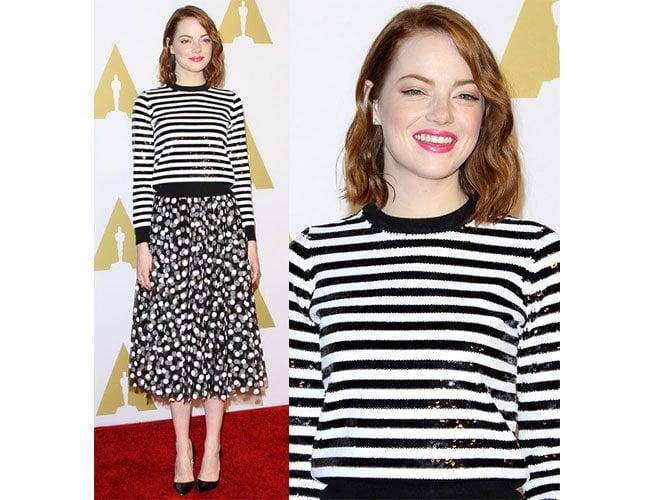 4.For the Petite Ladies:
The petite ladies are the ones who are a little deprived when it comes to their height. You are the tiny ones, but that doesn't mean you can't carry off stripes! The key is to add the right kind of stripes to your body so that it becomes easier to add some height to your figure. Vertical Stripes can create a wonderful illusion of adding length. So, the bottom line to add length to you is to go a little overboard with vertical stripes. You are on the right track because vertical stripes can make anything look good! But be careful and stick to smaller patterns. If you go for stripes that are too huge, you may completely kill your look.
Celeb Twin: The very talented Emma Stone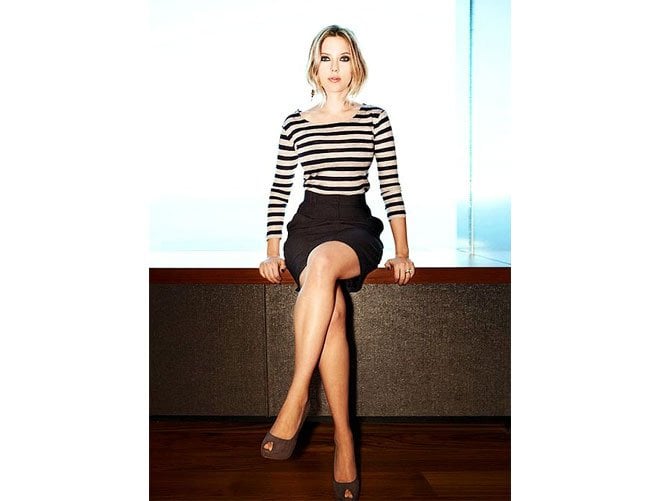 5.For the Rectangle Ladies:
You ladies have an enviable height. Your tall and lean frame can make it very easy for you to carry stripes too. The trick is to add horizontal stripes to whichever areas you think need the illusion of curvy. You want to accentuate your upper body then go for horizontal stripes which will create a curvier upper body. The same goes for your hips. Add horizontal stripes wherever necessary.
Celeb Twin: Bony and slender Taylor Swift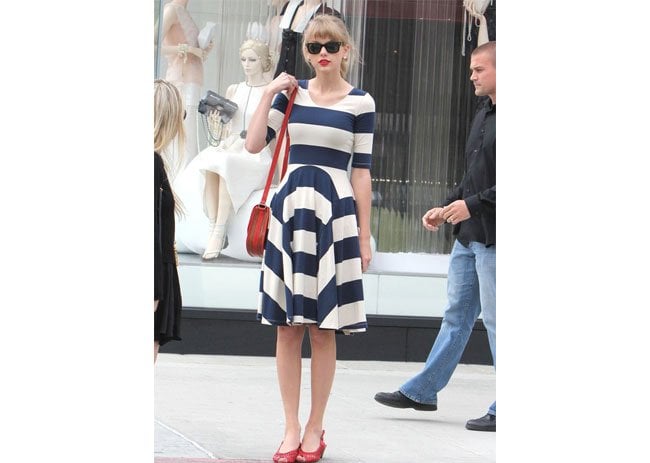 See, rocking stripes is not that hard! You just need to have a few points in mind and voila! You are good to go!