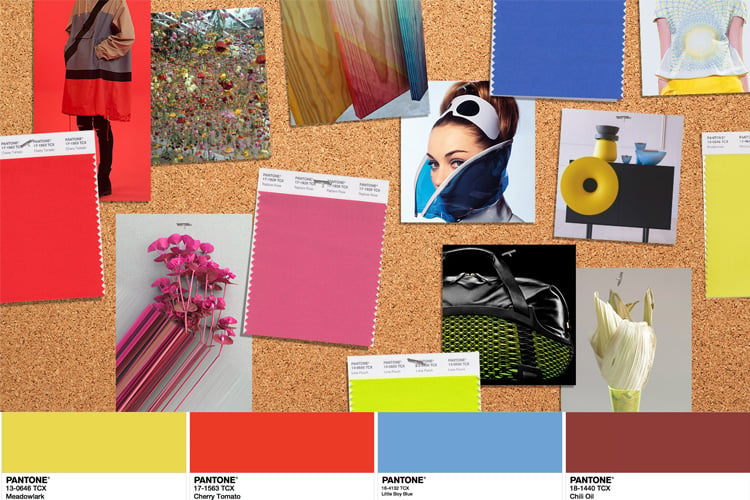 Who minds getting the Fashion Trend Forecast? Especially the Color Trend Forecast done up each year by an international color authority? Nobody.
As we enter the autumn of this year (it is considering the nippy mornings of late) it is time to stay-in-the-news on the fashionable colors for Spring/Summer 2018 released by Pantone Color Institute™.
How many colors and shades can there be? Take a guess. 12 shades and 4 Seasonal Classics!!
The surprising part is that Pantone did not just put up 10 usual color predictions, it also went ahead and released additional 2 in its trend report. This makes it 12.
According to the findings put up, "Color continues to be a powerhouse and a key influencer of fashion trends for spring 2018". The report also mentions that there is an abundance of "up-lifting shades and feel-good colors".
Pretty interesting!
So, roll up your sleeves as I take you through an easy-to-interpret guide of PANTONE Fashion Color Trend Report. Worth reading along with a cup of coffee, dearies.
OK, what are the key shades?
Its Meadowlark, a bright yellow. Then, there is Cherry Tomato, Little Boy Blue, and various hues and shades of purple (Pink Lavender, Ultra Violet, and Spring Crocus) topping the list. Actually, yellow and red are going to be the go-to colours in your wardrobe next year.
Let's take a look at the report card of Pantone Colours 2018 and prepare ourselves to rock the biggest trends next year.
Spring 2018 NYFW Color Palette:
Leatrice Eiseman, Executive Director of the Pantone Color Institute has this to say "The color palette showcases an appreciation for the complexity and distinctiveness of color and the expression of it, which is something that evolves and can be played with…Consumers need more variety, and this expanded palette embraces the lack of gender and seasonal borders we are seeing within the fashion industry."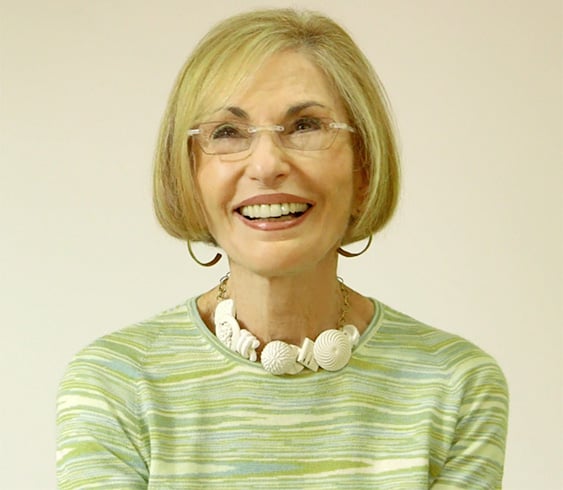 That's well-mentioned and deep.
Read the colour explanations below to get a closer hang of what Leatrice Eiseman has to say:
PANTONE 13-0646 Meadowlark
Meet the bright and confident yellow of the spring 2018 sparkling with joy that virtually illuminates the world around us.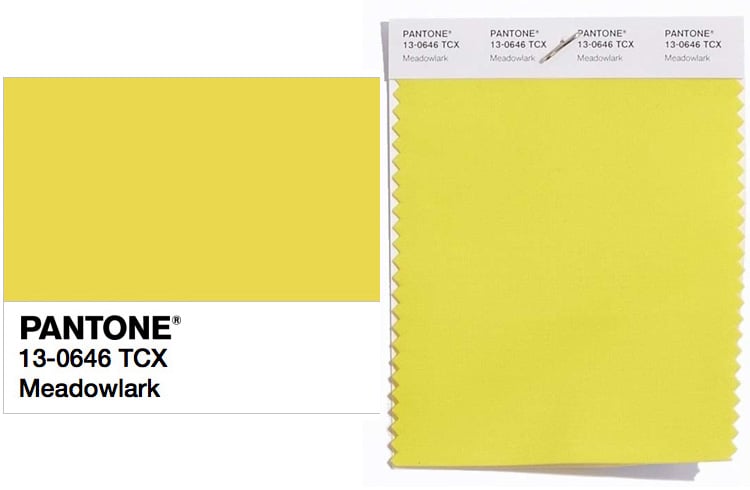 PANTONE 17-1563 Cherry Tomato
The red tomato gets some serious competition from cherry tomato – an orange red which exudes heat and energy. So courageous it is, it can never be ignored. Hardly!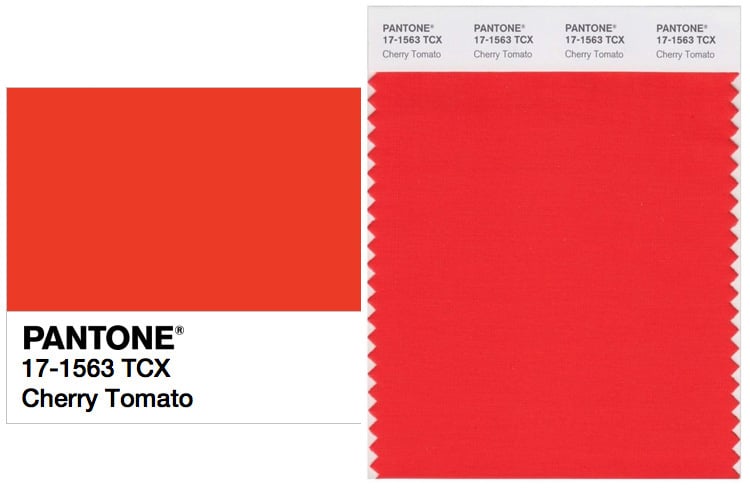 PANTONE 16-4132 Little Boy Blue
The Little Boy Blue is not just for the little boys, silly. Showing expansiveness, it is an azure blue shade which promises a new day.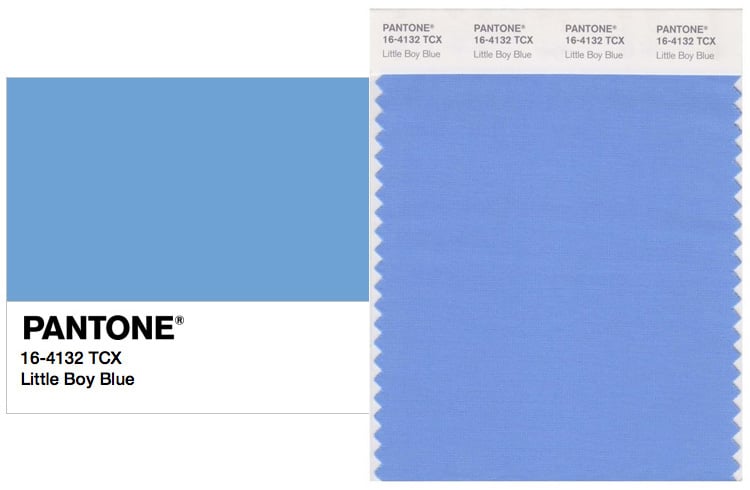 PANTONE 18-1440 Chili Oil
Its Yum! Because it is seasoned, yet season-less. This Pantone Spring 2018 shade is earthy brown based red which adds flavor of a different kind when it comes to fashion.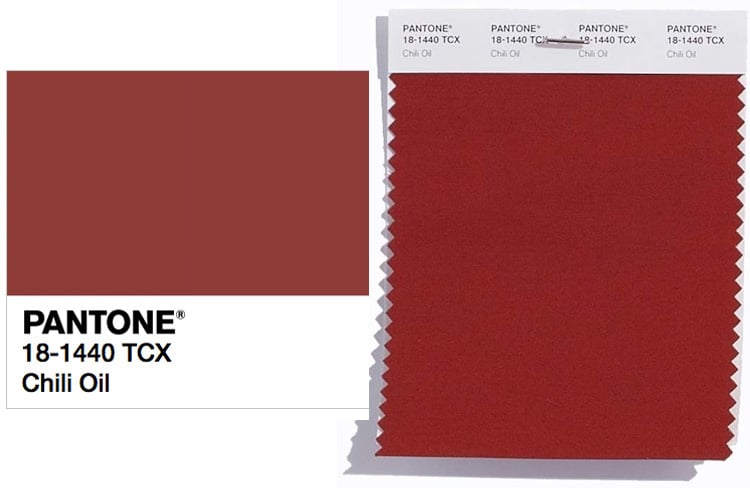 PANTONE 14-3207 Pink Lavender
Expect a soft romantic violet rose in pink lavender of Pantone Spring 2018. There's no way you can miss its soothing sense.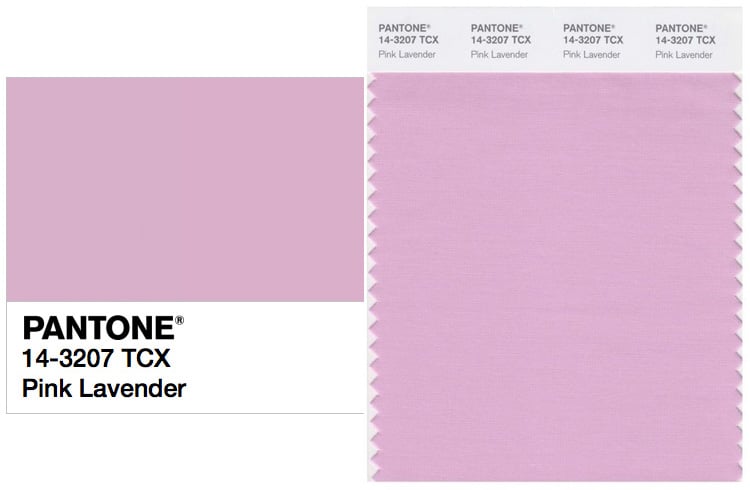 PANTONE 15-1520 Blooming Dahlia
Experience and feel the suggestive scent with the Blooming Dahlia which stands out for its understated appeal.
[sc:mediad]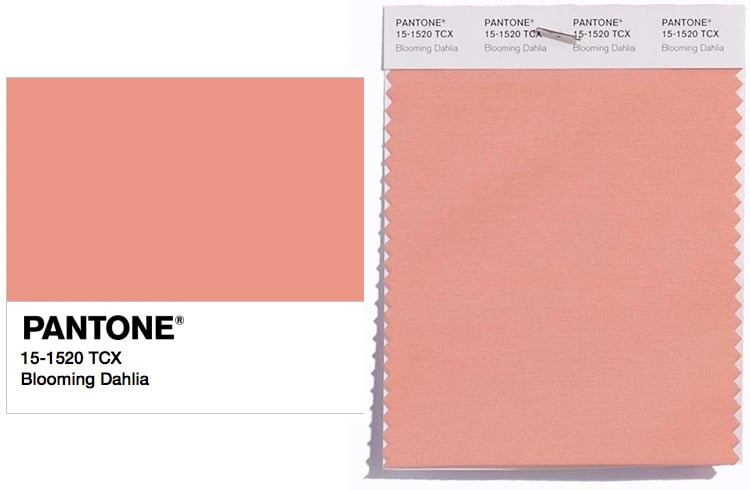 PANTONE 16-5533 Arcadia
This retro shade is at the same time modern. Arcadia is a cooler and cleaner take on green. Its tinge of blue undertone is a guiding force for the spring 2018.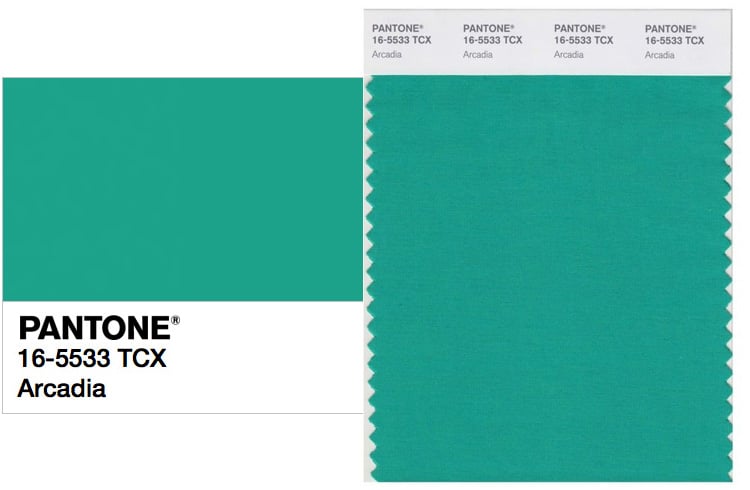 PANTONE 18-3838 Ultra Violet
Expressing originality and ingenuity, the Ultra Violet is a complex purple which is all-fascinating and intriguing.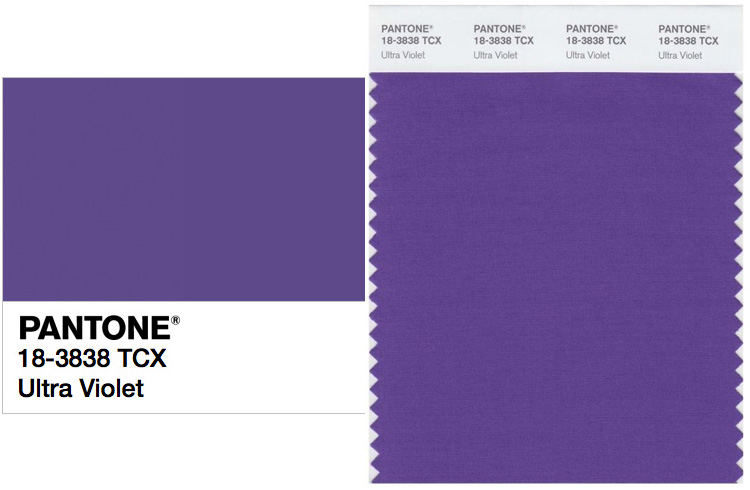 PANTONE 18-1028 Emperador
Rich chocolate is not for eats this time, but for your fashion appetite. This Pantone Spring 2018 shade conveys promising strength and substance.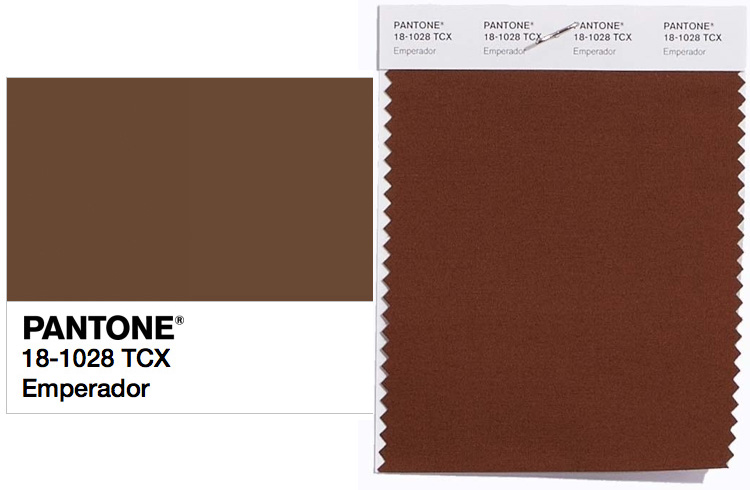 PANTONE 12-2103 Almost Mauve
Gentle and delicate, the Almost Mauve Pantone shade brings a nostalgic feeling to the Spring 2018 colour palette.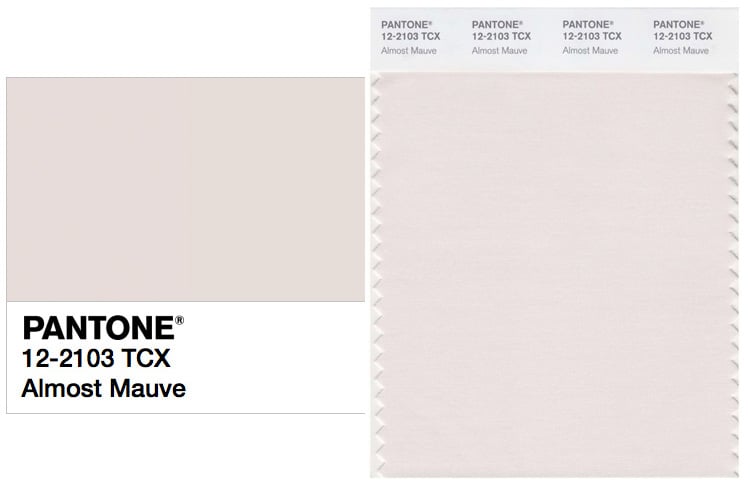 PANTONE 17-3020 Spring Crocus
Get ready to be carried away with this flamboyant fuchsia shade – witty and expressive.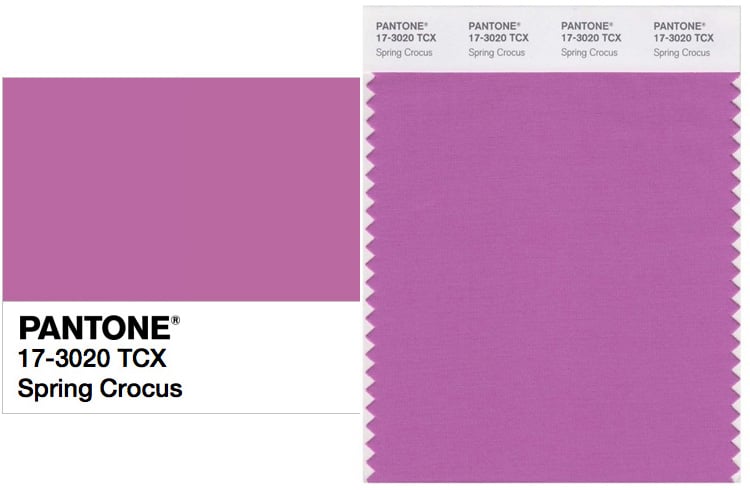 PANTONE 13-0550 Lime Punch
Nothing soft about it, be'cos Lime Punch is sharp and pungent to the core. A striking citrus- like presence it adds to the Spring 2018 color palette.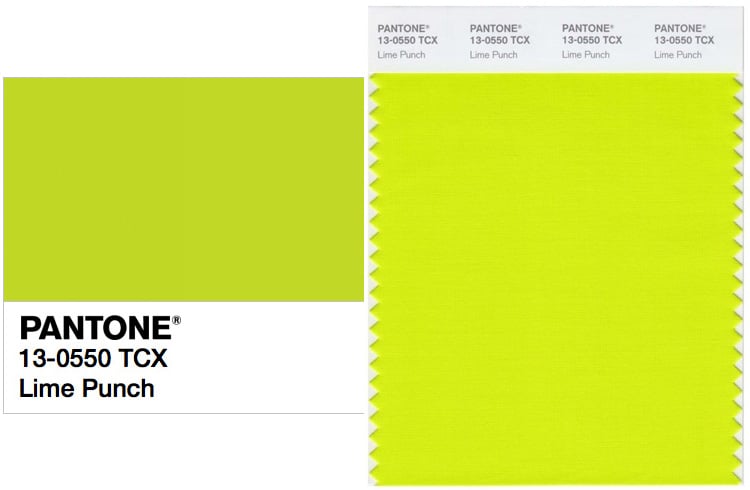 Spring 2018 Classic Color Palette:
Classic color is the "foundation" of every wardrobe, for many consumers. Said Eiseman "We want to reflect consumers' increased desire for color, and felt that if we included these core basics into our top color call outs, we would be forced to limit the number of colors we thought deserved special attention….At the same time, the core classic shades play a critical role in any wardrobe, and we also want to highlight the nuance of these classic colors for the spring 2018 season."
Far-reaching interpretation, what say?
PANTONE 19-4034 Sailor Blue
This navy-like color is the anchor of the Classic Colors.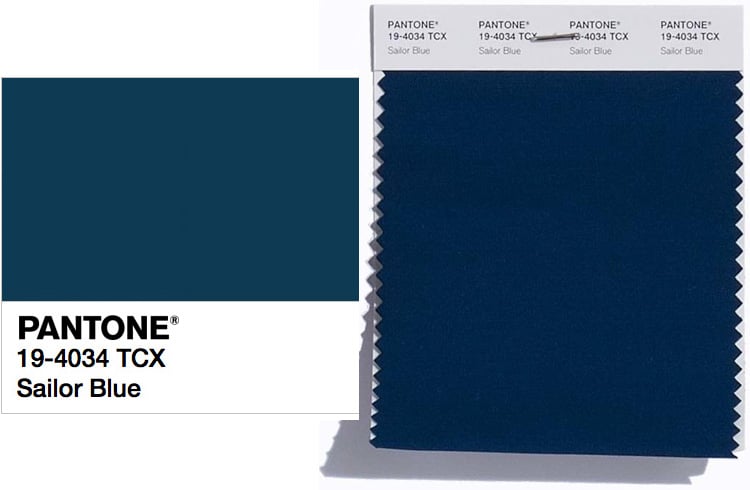 PANTONE 14-4202 Harbor Mist
Dove gray set in mid-tone solidifies the spring 2018 palette.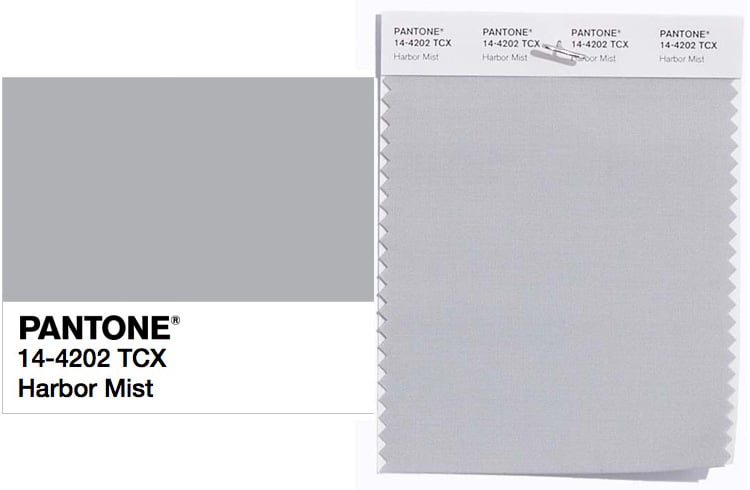 PANTONE 15-1214 Warm Sand
Comforting neutral shade Warm Sand is which connects all the seasons effortlessly.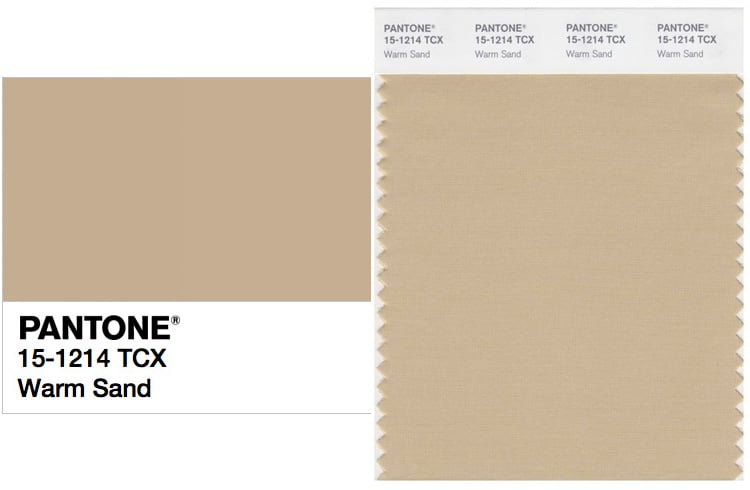 PANTONE 11-0608 Coconut Milk
The spring 2018 season gets a interesting mix of white and/or off-white.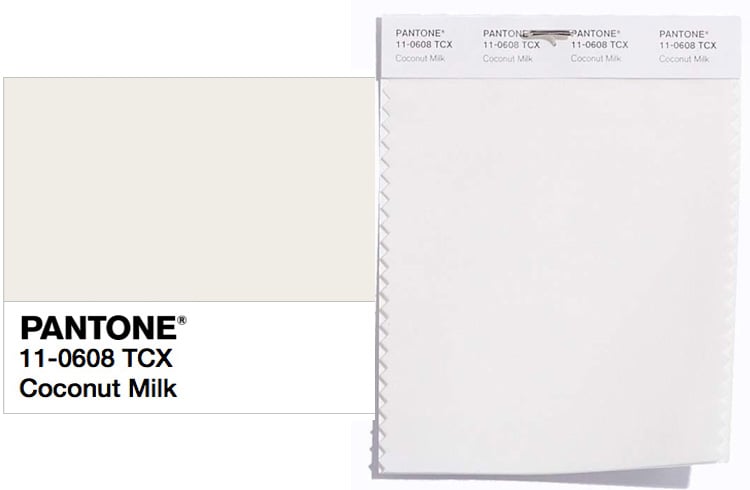 Fashion Color Trend Report
What's so great about this report published semi-annually? Well, the colours featured in it are chosen from the PANTONE FASHION, HOME + INTERIORS Color System (the recognized color standards system for fashion, textile, home and interior design and the most widely used).
Year after year, after every 6 months, the Pantone Color Institute releases the PANTONE Fashion Color Trend Report. The report forecasts for the upcoming season, and highlights the "top" colors one can expect to see at New York Fashion Week (NYFW) and London Fashion Week (LFW).
That's why – the PANTONE Fashion Color Trend Report is a "color reference" for the entire season followed and revered by fashion enthusiasts, retailers and reporters.
Pantone Color Institute™
This is a consulting-cum-advisory service within Pantone. What about its profile? Truly wide by all measures – it does a color trend forecast globally and advises and gives inputs to companies on the choice of colors in brand identity and product development.
In a nutshell, the role of Pantone Color Institute™:
Do seasonal trend forecasts,
Palette recommendations for product/corporate identity.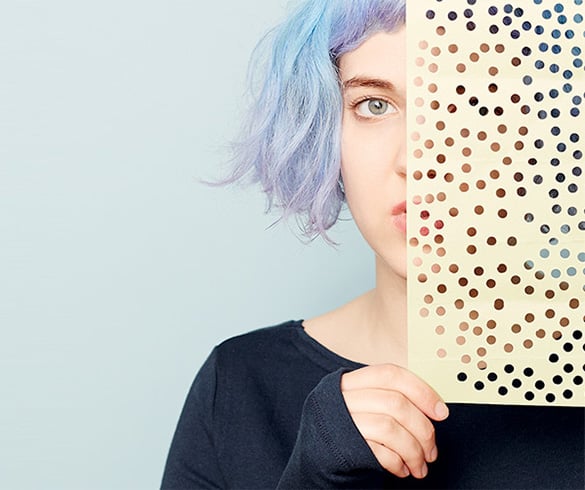 Did you know this?
More than 10 million designers and producers around the world use Pantone products and services to communicate through color, and control consistency across various materials and finishes.
I hope this piece was ample food for thought for the fashion fraternity and lovers, alike. Hope your likes and comments would be as colorful (and more) than the Pantone Spring Summer 2018 look-book. Write in and tell us.
Images Source: vogue, pantone