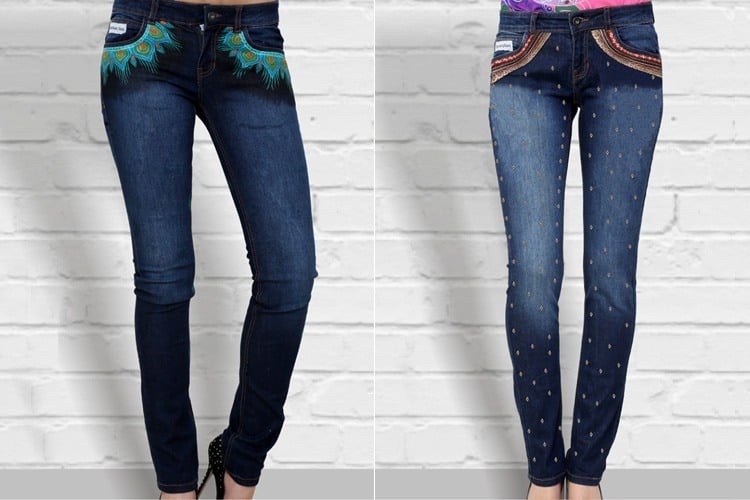 Only an artist can bring an enduring effect to everyday life. A touch of their thought and everything turns magical. Such is the effect of every hand crafted work in our culture. There was a phase when the machine designed works ruled the fabric world with their finished, polished look but they lacked the expression. Welcome back the handcraft rage with Rang Rage and indulge in the works hand engraved, hand carved, hand painted and hand molded by masters working for years.
A Little About 'Rang Rage'
As the name itself speaks, Rang meaning color, it can be deciphered that it is driven by art crazed people, a bunch of passionate aesthetic people, to introduce a fresh horizon to the fashion out there. It is a design house of apparels and fashion accessories with an idea of infusing art into every nook and corner of current life and trends, making it available and affordable.
Exhibiting cool Indian hand painted apparels in Oman, lead to the launch of this casual fashion brand. The team evolved over time and now comprises of artists with unique set of painting skills. The team evolved over time and now comprises of housewives, art students, teachers and even film poster painters who have a zeal for art. Spreading out their wings, they are sprinkling colors and art everywhere holding a customer base in Dubai, USA, UK and Singapore.
It's a divine feeling for an artist when his work is appreciated and hence Rang Rage created a platform for the artists to showcase their talent. Every product speaks for itself – an inspiring tale of the artist, highlighting the element of life with the vivacious blend of rang (colors). Rang Rage toiled through the hurdles initially and now they are proud to present their varied collection of unique designer wear.
Designed to the standard of perfection their bold, trendsetting collection is sure to get you noticed. Let us give you a glimpse of Rang Rage's rocker-style hand painted jeans collection:
Hand-painted Doodled Feather Jeans
These jeans add a pop of pretty colors. It works great on people with slender limbs and it's a fit which smooth's the thighs and accentuates those curvy hips. The clashing colors draw the attention away from the accessories and healthy gut. It is a complete standout style in a flawless fit.
The intricate design and the perfect blend of colors speak for the artist who delicately designed it spending numerous hours.
Start your weekend with a pair of these Hand-painted Doodled feather Jeans, top it with a cool white top or with a shade of any of the colors floating on the jeans and you are ready for anything.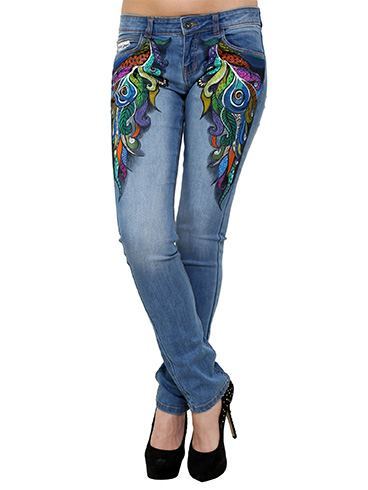 [Also Read: Look Vivid And Lively This Summer – Rang Rage Shows How]
Hand-painted Tribal Booti Jeans
Dress to impress with this tribal mien. The colors painted on this jean are perfectly balanced with the shade of denim. The small prints sprayed all, over bring a feel of droplets dancing. This can be worn with tank top of probably darker shades, or a tucked in shirt to amplify the print on the back pockets.
The subtle choice of colors can go from the office to after-hours with ease. Pick this jean for any casual outing or a simple tea party and get the crowd going nuts over this cool chic appeal.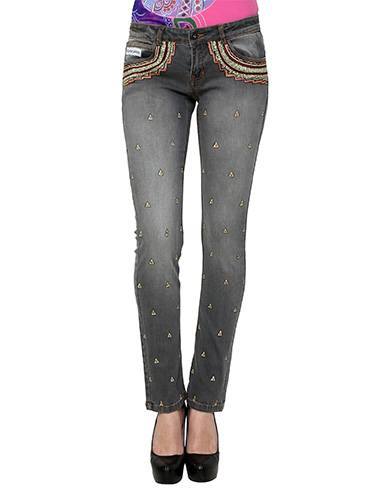 [sc:mediad]
Hand-painted Peacock Beauty Jeans
Oohhh peacock colors!!!! The captivating colors on this jean is whimsical and catchy. It is both comfy and fashionable. Lock those hands inside the highlighted pockets and lean onto a wall, and count the heads that turn your way.
Or take everyone by surprise by wearing it with a bright top for an evening party. Dance to the music in these jeans and watch the guys swoon over the magnetic look.
The hand painting is done with such finesse that it lights up your look flattering your figurine from every angle.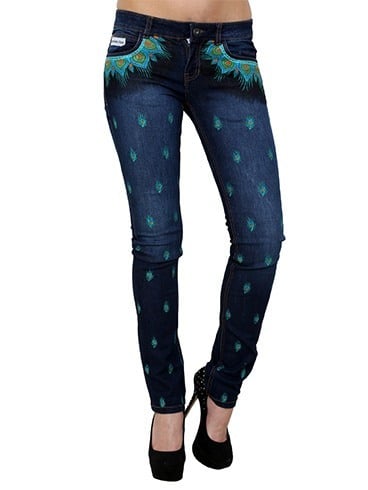 Come and explore the Rang Rage's collection and light up your look this summer.
Images Source: rangrage.in