Can I just refer our ace fashion designer Rajesh Pratap Singh as Alexander McQueen of India? Whenever I look at Rajesh's collections, I just find a huge similarity with McQueen's creations, his working style and manifestation.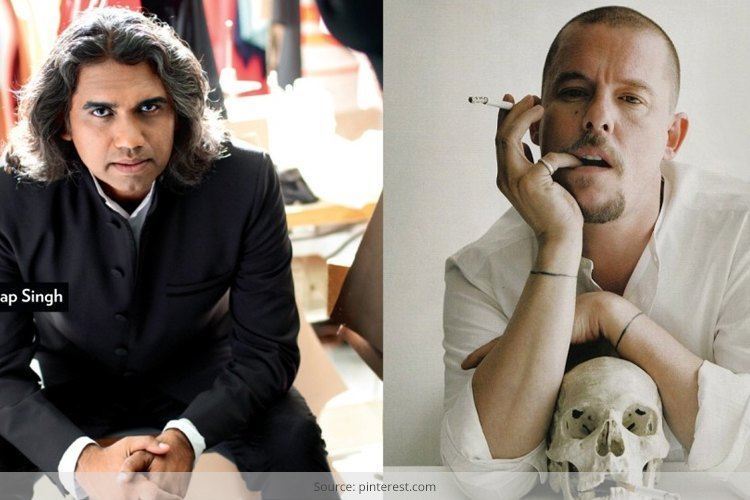 Although Alexander is no more, as he left us three years back, still if you have a look at his creations and then compare them with Rajesh Pratap Singh's collections, you can find a very thin line of semblance between those two designer's state-of-the-art works.
[Also Read: Alexander McQueen Designer]
Let me just throw some light on Rajesh Pratap Singh's life and career –
Currently based in New Delhi, Rajesh belongs to Rajasthan. Subsequent to his degree from NIFT Delhi, he worked in various fashion houses for 2 years before starting up his own business. By 1997, he had his own store for both men and women.
Ever since he started working, he has been creating sui generis designs, which gracefully etches his signature style from his Desi roots to cosmopolitan ingenuity of dernier cri.
His singularity in his à la mode collections stands out because of the flawless neat lines, minute detailing and all-embracing silhouettes. His creations illustrates chastity, yet on closer look affirms his enslaving attention to detail.
Rajesh's ace in the hole bespeaks his unique styling which gracefully blends contemporary with the traditional designs in an understated aesthetic fashion.
About Alexander McQueen
Alexander McQueen was a British fashion designer, whose short-lived life and even his shorter career span have left behind a terrene of unseen and peerless works of art for the world. Before his fans could expect some more from his ingenious and newfangled creations, he was gone never to return again.
Alexander was best known for his in-depth knowledge in bespoke British tailoring (a clothing item made to a buyer's specification (personalized or tailored).
His penchant to juxtapose fragility with strength in his designs, combined with raw energy and emotional power with a tint of sexuality was something which I had never seen before or can find anymore. For me, his works are just like an array of modern art pieces, which have hidden meanings only narrated by the painter.
McQueen's most celebrated show was his 2001 spring/summer collection, named VOSS. The center piece effigy which dominated the stage was a huge glass box. The specialty of the show was that the box inside was dark while the room was lit, so that the audience could only see their reflection.
Finally when the show began, the enormous glass box was lit and to everyone's amazement, the box was revealed to be filled with butterflies and a nude model sitting on a chaise lounge with her face covered with a gas mask.
Alexander had this to say
"Ha! I was really pleased about that. I was looking at it on the monitor, watching everyone trying not to look at themselves. It was a great thing to do in the fashion industry—turn it back on them! God, I've had some freaky shows."
In the similar line, Rajesh Pratap Singh is known for his nominal and understated creative aesthetics with a sharp viewpoint for detailing. Pratap's analysis with fabric refining and most eminently his innovative praxis of pin tucks has almost become synonymous to his label.
[sc:mediad]
Let's just have a look at both of these designers' collections –
Alexander's Creations
Now Rajesh Pratap Singh's Collections
The secret recipe behind his success lies in simplicity, clean cuts and flawless detailing fused with contemporary and ethical elements. The designer's belief in being reserve is reflected in the name of his pret line RIP (Rest in Peace).
By now, you could also have found something similar between Alexander McQueen and Rajesh Pratap Singh. While the former one is remembered through his masterly pieces, the later one continues to woo his local and international audience alike.
Hope you enjoyed!