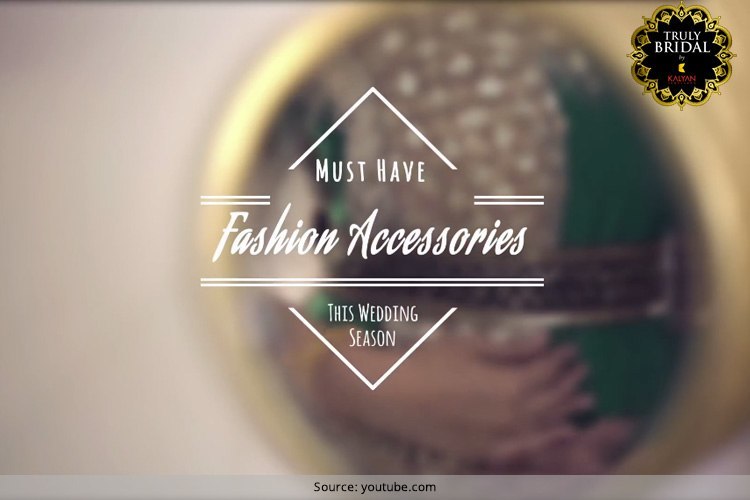 With weddings being a multi-day affair involving auspicious ceremonies, the dance and the masti, the groom's procession and the works, it is tiresome to keep checking off every essential thing that one will need.
Be it your own wedding, a friend's or any close family person's, you prepare yourself way ahead of time and shop like a maniac, but what most of us fail to take into account are the basics. The basics we need apart from the gorgeous jewellery we adorn ourselves in.
[Also Read: Stunning Stories Of Indian Bridal Jewellery]
This wedding season, fashion and jewellery expert of Truly Bridal By Kalyan Jewellers, Devika Arora has come forward to share her expertise regarding bridal accessories, making it easy for us to get sorted for the big day.
Devika Arora extols the importance of the fashion accessories and we won't find a counter argument for any of her wondrous suggestions.
Here it goes-
1. With all the rock-and-roll during the wedding, the hustle-bustle, running around, etc., it is always best to pick Juttis for at least some of the events. Since most of the outfits are traditional, opt for Juttis that have an ethnic touch with zardosi work, floral prints or applique work. Dance away in any of these easy breezy juttis without feeling sore or cramped.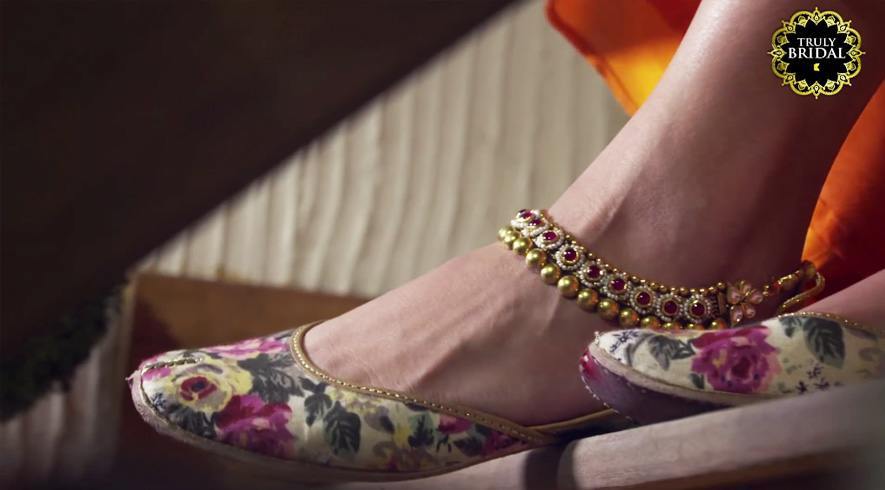 [Also Read: Top 4 Flats For Brides Who Are Not Sure About Heels]
2. It would be highly amusing to see someone walk around in a heavy, extravagant lehenga with a shoulder bag on. Style up the wedding outfits with a clutch or a potli that has enough room to accommodate a lipstick, blotting paper and touch up powder in miniature versions.
3. In this season of selfies trending all over, it would be hard to resist not taking a selfie with friends or with your loved ones. Deck up your phone with a sparkling phone cover and click away. Bring on the feel of chamak dhamak to the core.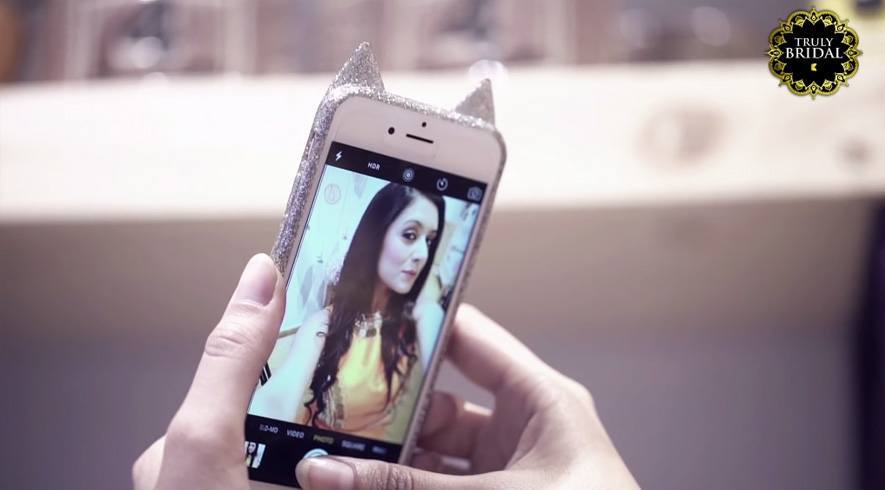 4. On such grandiose occasions, time flies with the blink of an eye. Especially we women lose track of time when we indulge in beautifying ourselves. Hence, the most useful and appropriate fashion accessory for us would be a watch. Picking a watch that blends in with the colours of the evening and the outfit definitely makes for an interesting task.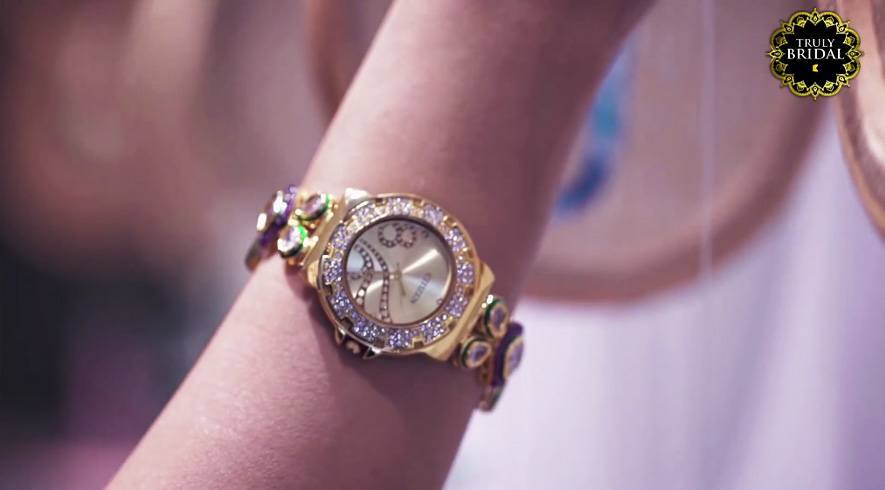 [sc:mediad]
5. Lastly, waist belts. It's not always gold that can add that extra bling to any of your wedding outfits. Style up your outfits with quirky and interesting waistbands that hold your pleated dupatta with your anarkali. You can dance the night away without having to worry about your outfit falling apart.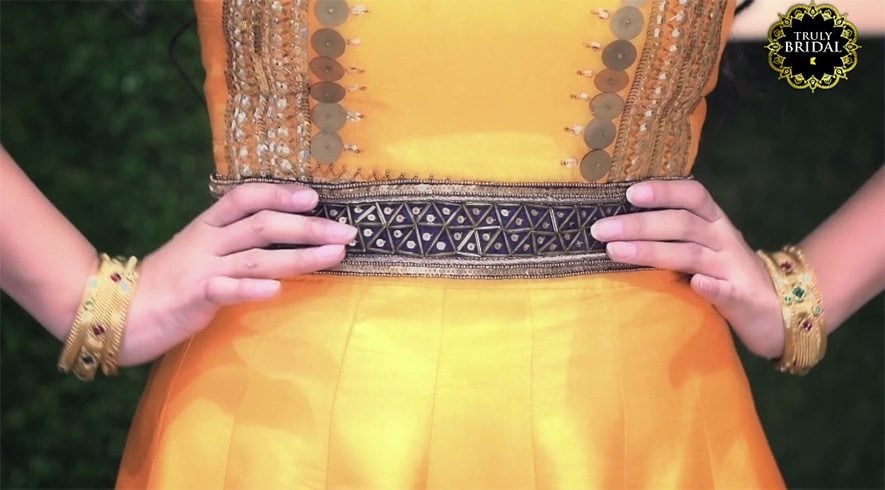 Here are some tips from Devika in her own words-

If you like this video, you should subscribe to Truly Bridal by Kalyan Jewellers YouTube channel.
Images Source: youtube.com