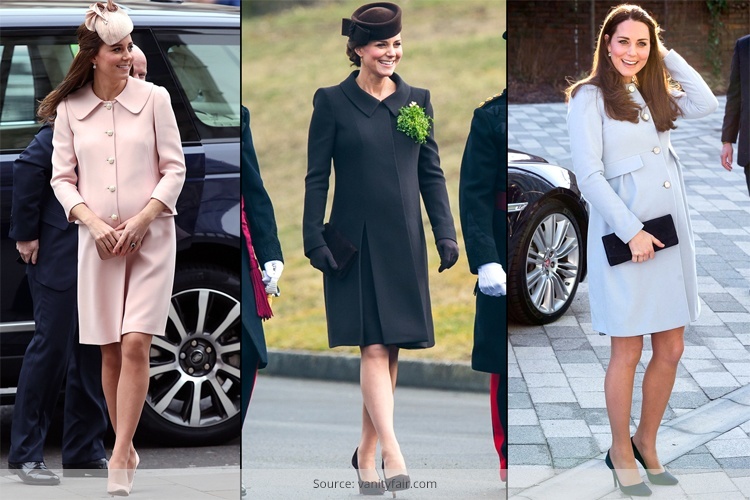 If we had one word to describe the Duchess of Cambridge aka Kate Middleton, it would be-FLAWLESS. Yes, she has the odds in her favour, she is the Duchess after all, but it really requires some pizzazz to carry off anything and everything you wear. Well, Kate is one woman who rocks almost every outfit she wears. With weather as unpredictable as London, you better have some coats in your closet. And Kate really has some amazing coats tucked in her Duchess-size closet.
Whether it's her nude coat or her daring red coat, her flawless dressing sense is something we women can learn from. Whether she is expecting or has just recovered after giving birth, Kate's collection of spectacular coats is the reason of envy for many women. Let's have a look at some of the best coats that Kate has graced us with.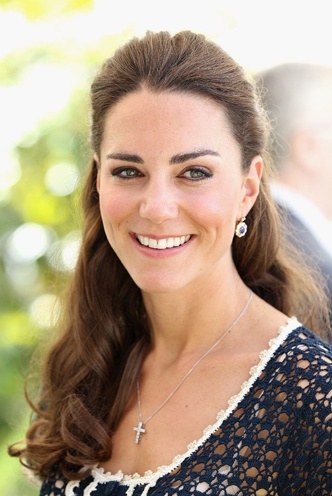 Her Love for Powder Blue
Aah, this is one colour that is truly exquisite. Not only is it a difficult colour to carry off, she also had a tiny bump hidden under her woolen blue coat. The powder blue coat wrapped around her perfectly and her locks flew in the wind; it was really a sight to behold. Not to forget her accessories, she pinned a tiny red flower to her coat for a more delicate and somber look.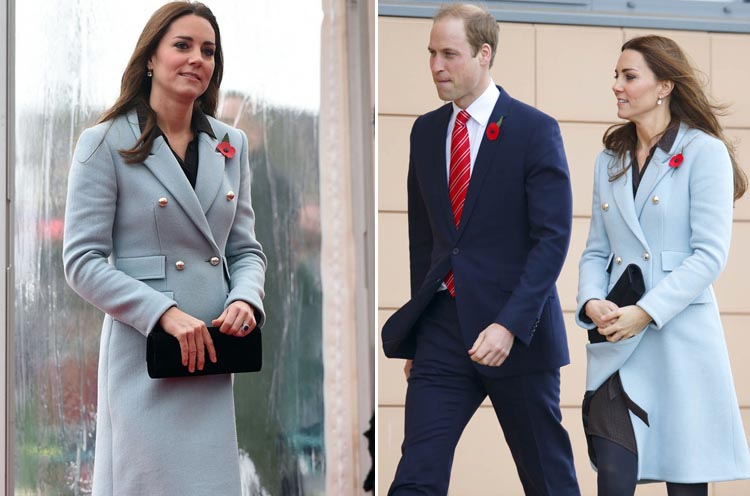 Her Mesmerizing All-Black Look
It was St. Patrick's Day alright, but there was no green at all in Kate's outfit, except for a shamrock-shaped brooch which was gifted to Queen Mother by an Irish guard. Kate, who was pregnant with Princess Charlotte at that time wore a bespoke Catherine Walker Black coat and accessorized it with a Lock and Co. Hat, suede gloves and Emmy London heels.
We give thumbs up to Kate Middleton coat designer, for making her look fabulous in this one.
[Also Read: Kate Middleton in Jeans]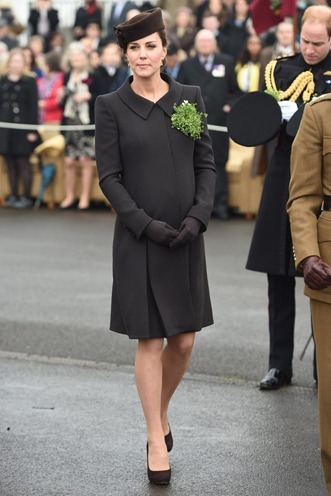 When Her Trench Game Was on Point
Kate Middleton has slowly and steadily gained foothold in the fashion industry as one of the most fashionable monarchs. Though not from a royal background, she has slowly used her aesthetic dressing sense to become one of them! She wore a trench coat very similar to the one Princess Caroline of Monaco wore ages ago. But the style looked refreshing and not at all vintage on Kate as she cheered on for Prince William while he received his military pilot's wings. Trench coat or not, the Duchess sure knows how to style each and every attire.
[sc:mediad]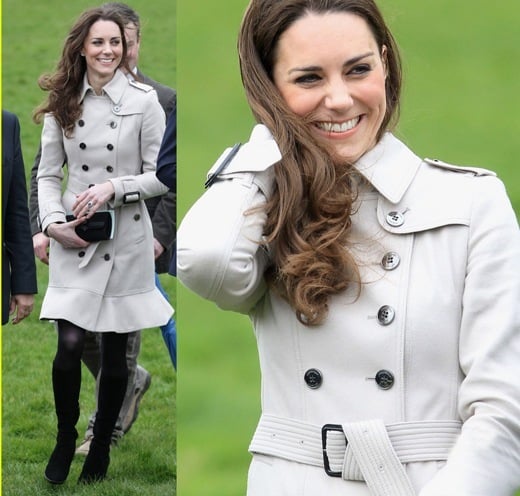 When Everything Was Navy
Duchess of Cambridge is known for her impeccable dressing sense and her amazing colour coordination. Whatever event she is in, she would make sure that there is some mixing and matching going on. Take the Service of commemoration that she attended in St. Paul's Cathedral, London. She wore a dark navy coat and for a woman who is eight months pregnant, she carried off her navy heels and navy hat pretty well! You rule, Duchess!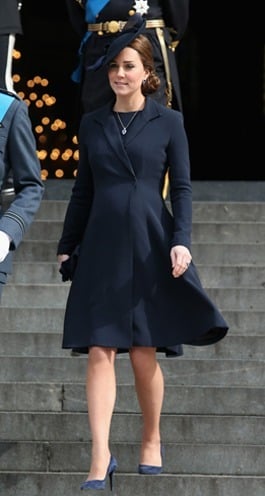 Her Maternity Cream Coat
Very heavily pregnant, and yet flawless, that is Kate for you. In her final appearance in front of the crowd, Kate's body finally acknowledged her pregnancy and she was seen in a cream maternity coat by British maternity label Jojo Maman Bebe. She matched her coat with a suede pair of heels and looked glorious. For the first time ever, we could see that Kate's baby bump was showing and she was going on a maternity leave. Even before she disappeared, she made sure the public remembers her gorgeous self!
[Also Read: Kate Middleton in Gowns]
Kate Middleton coats brands sure must be fancy, but we bet that no one can carry them better than her. Her choice of wardrobe is really amazing. If you really want to look regal, make sure you take notes from the Kate Middleton style coats and wear them with elan!