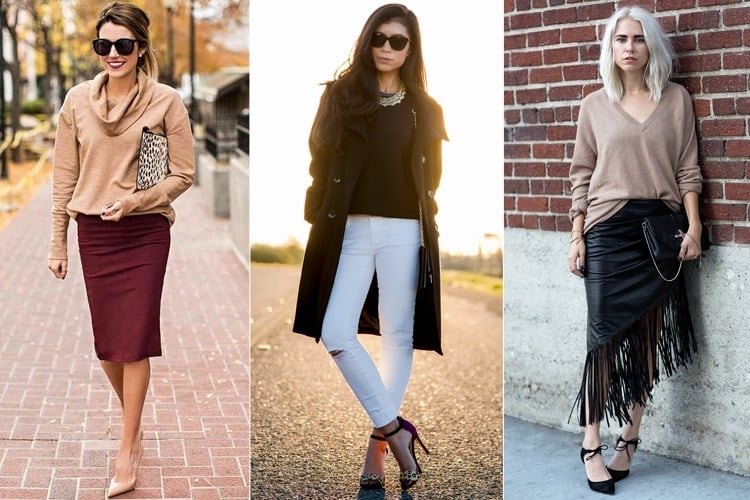 Our aim here is not only to learn how to refashion the fashion for fashion sake in chic fashionable ways, but more on how to be stylish wearing what we have in our wardrobes. We have spoken earlier on how to upgrade and upscale our fashionable wear at home, and how to be stylish in them as well. Today we shall show you fifteen ways on how to be stylish reconstructing fashion statements from what you have. Read on and get inspired!
15 Ways On How To Look More Fashionable
1. What do you do with your Christian wedding gown? Donate it to the needy? Repurpose it into home furnishings? Stop right there, here is a way to refashion the chic gown and convert it into a beautiful cocktail ensemble.
[Also Read: What To Do With Your Bridal Christian Gown Once The Marriage is Over?]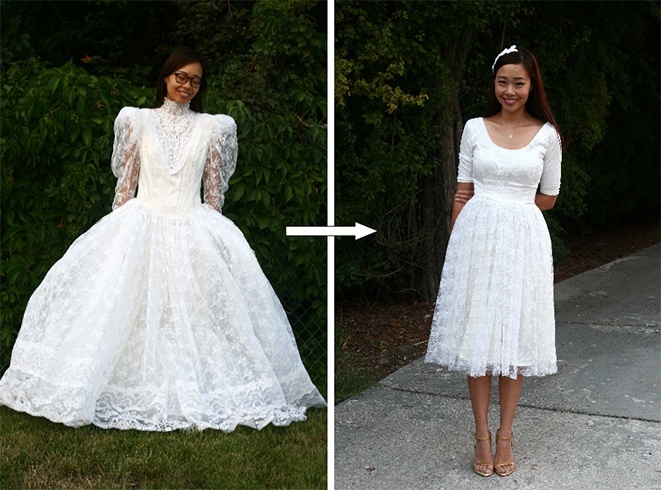 2. Convert your old polka granny dress into a sexy tunic , and with a few cuts and stitches that too. Convert the look with the help of an experienced tailor though or else the stylish touch wouldn't come through.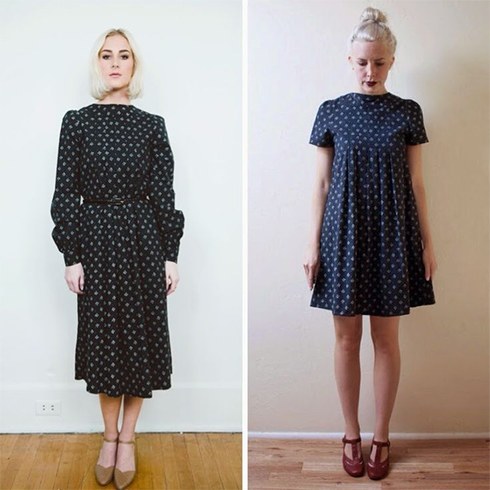 3. We are sure your beau wouldn't mind lending a flannel shirt for fashion sake, and you wouldn't mind taking the scissors and going snip-snip on the same. Convert his old flannel shirt into a trendy vest for the summers.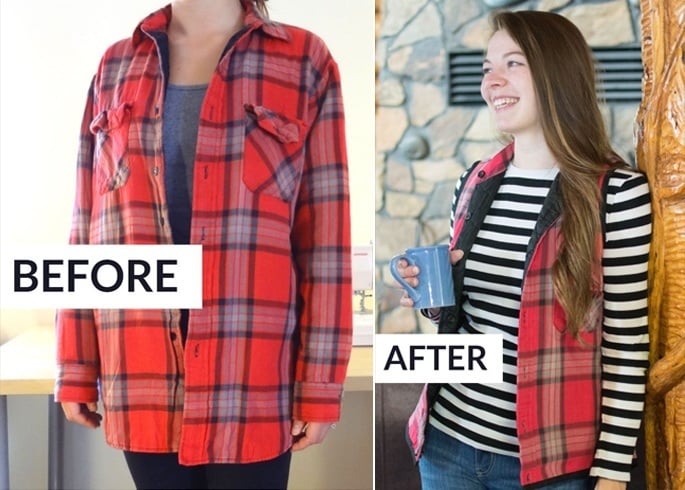 4. If you have a shapeless button down blouse in the wardrobe, it is time you get to the tailors and snip that ugly piece into a fashionable and a trendy sleeveless top.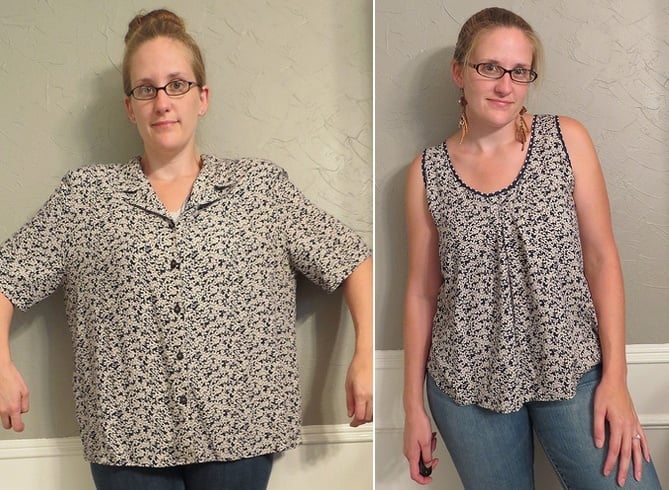 5. Maxi skirts for the summers are very cool to wear, but the same maxi skirt over a couple of days can be boring to flaunt everywhere you go. Give it a new look by snipping off the top and tailoring the skirt for the bottom. Pair it up with a cropped top and you have a new statement to flaunt.
6. Been there done that, and we have plenty of oversized blouses in our wardrobe for company- some of which we would never wear again. But don't throw them out yet. Convert one of your old blouses into a trendy peplum top for office wear!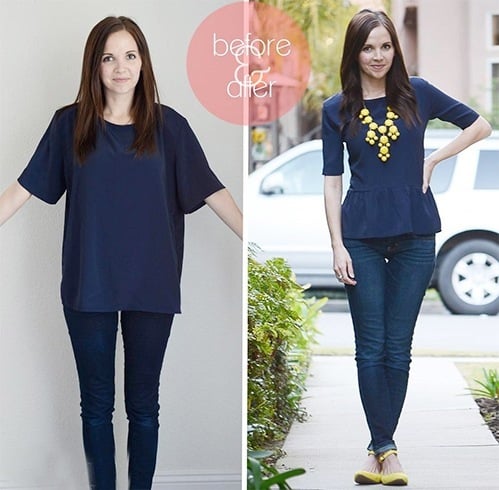 7. If you want to know about how to look more fashionable without spending a bomb on your clothing, we would ask you to pull out those long shirt dresses and get to the local tailor to convert them into chic short shirt dresses for the summers to wear!
[sc:mediad]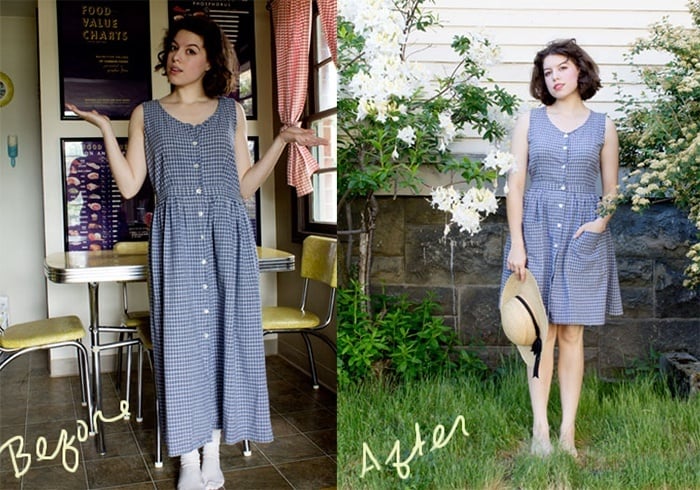 8. The habits of stylish women if you notice is all about minimalism and sans the heavy spending. What you could do is to reuse the lace inner wear with a tank top to convert them into a one-piece summer top wear for the movie day. Here's some inspiration on the same.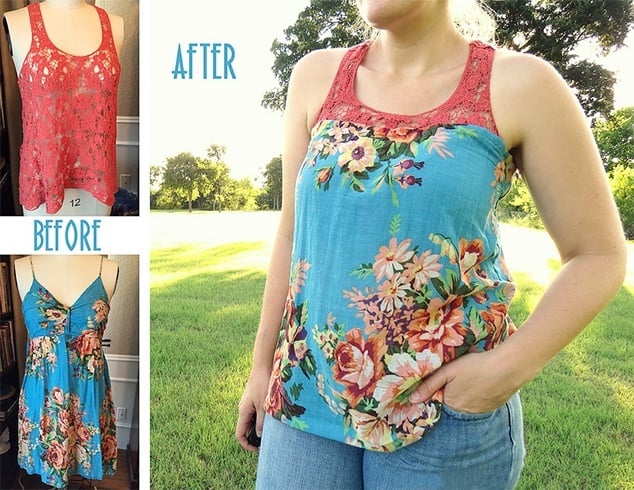 9. If you have an old crepe and pleated oversized shirt or a top in your wardrobe, you can snip the beautiful fabric garment into a chic piece for the work place- you don't have to spend on pleated skirts or crepe midi skirts anymore.
[Also Read: How To Wear Oversized Shirts And Oversized T-shirts]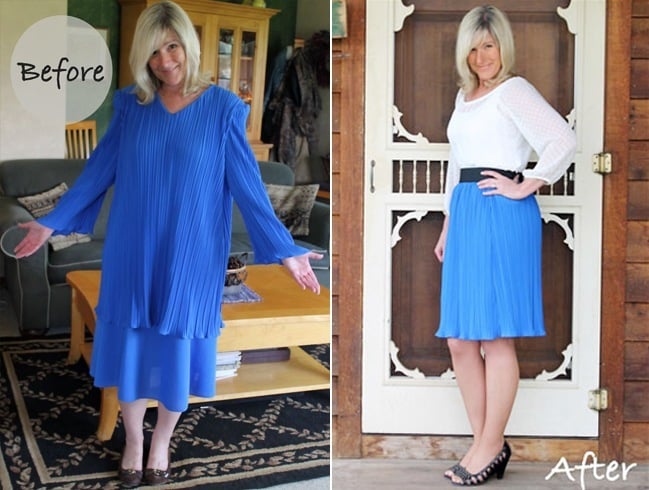 10. Need something chic and nice to wear for the evening party? Do you have a long lace maxi dress that you don't wear anymore? You have an answer to your fashion hurdles already! Snip away and tuck in the skirt for fashion sake!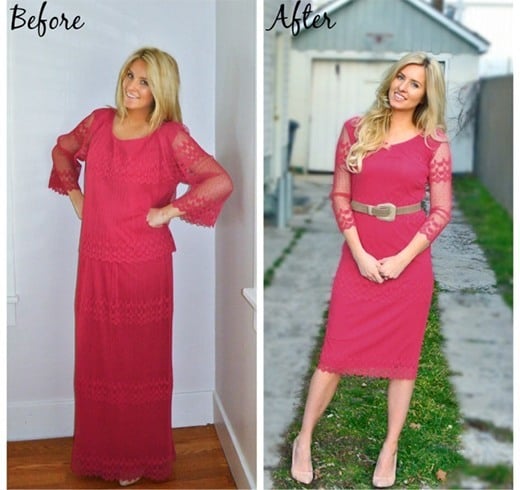 11. Casual crisp shirts that aren't worn anymore can be converted into feminine summer wear for the evenings out with friends. Wrap a bow, a tassel or a new set of buttons on them, and the look would come out chic and refashioned.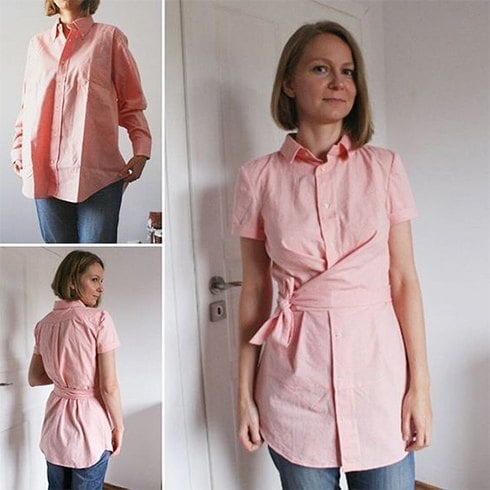 12. Don't hide your curves in an oversized skirt. Learn to celebrate the lovely body you have been blessed with. Refashion the oversized boring skirt into a lovely vintage frock with a snazzy belt for company, and get ready for the compliments to pour through.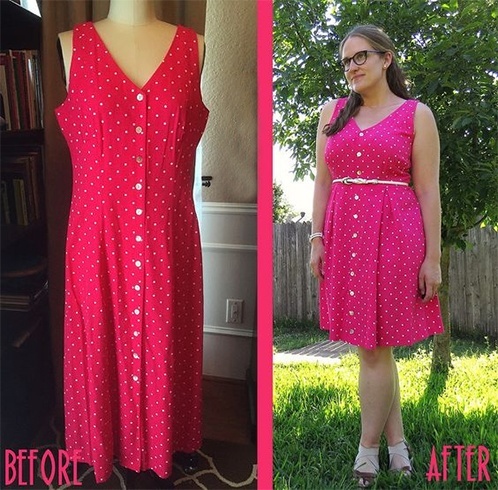 13. You could help mom repurpose her old lehenga skirt or printed skirt into a fashionable pair of harems or pants for home use. Here's how to do it!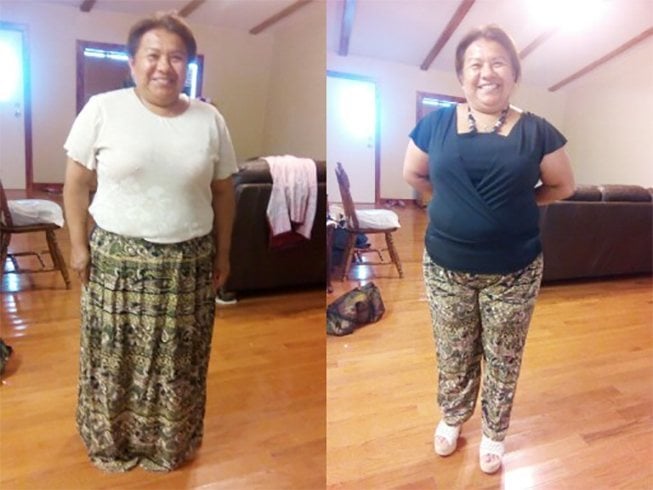 14. Convert your oversized cropped tops into trendy mini skirts that can be worn anywhere. How's that for a fashionable style to come through?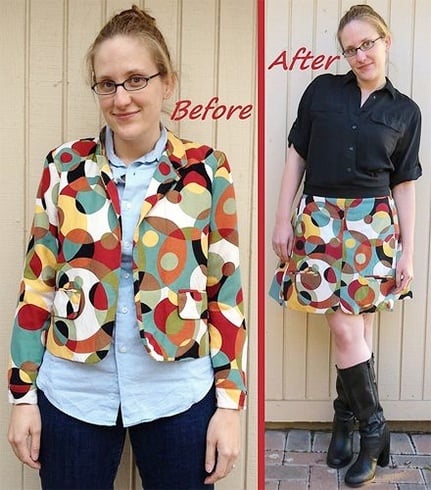 15. Here is how you could convert an elegant cocktail ensemble into a trendy disco hopping ensemble!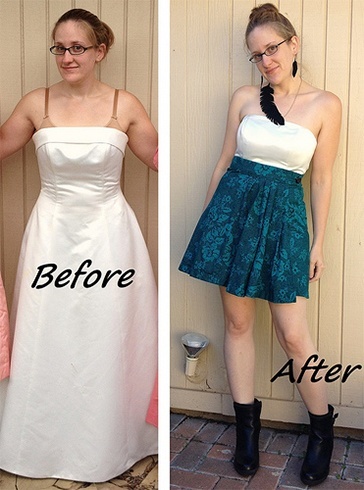 Have fun refashioning what you have, and we hope you have your own Ways to Look Stylish Instantly!
Images Source: pinterest.com