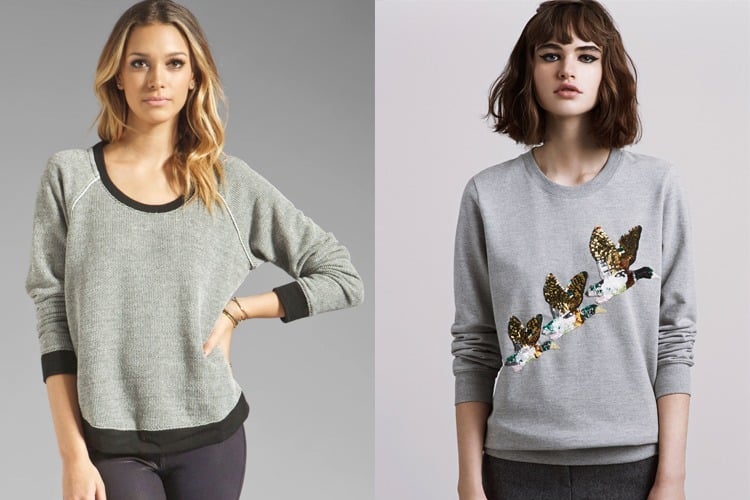 Remember how we used to wear our sweatshirts in school to keep warm and to proudly flaunt our school name? Those days are gone! Now it is time for us to refashion the humble sweatshirt and learn how to wear a sweatshirt too.
Chic Ways On How To Wear Sweatshirt Outfit
Here are a few chic ways to dapper up and look sexy in them, by learning how to wear a sweatshirt outfit in chic ways. Please read on and wear them right when the wintry times blow harsh and cold!
1. Flaunt your diva style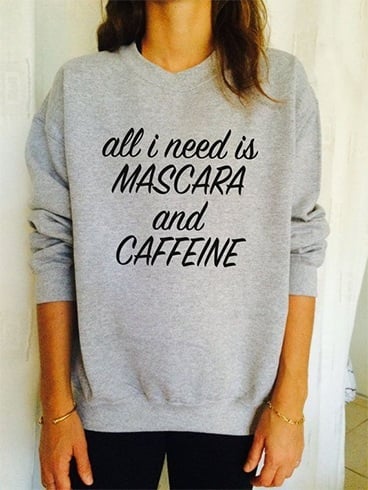 2. Tell the world why you love winters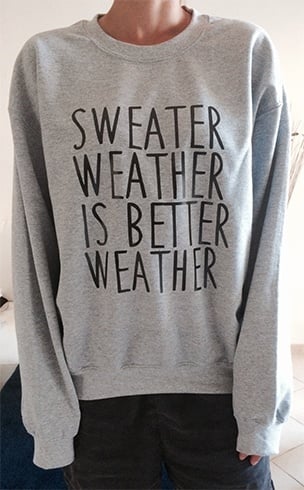 3. Sizzle in sarcasm
[Also Read: How To Wear Oversized Shirts]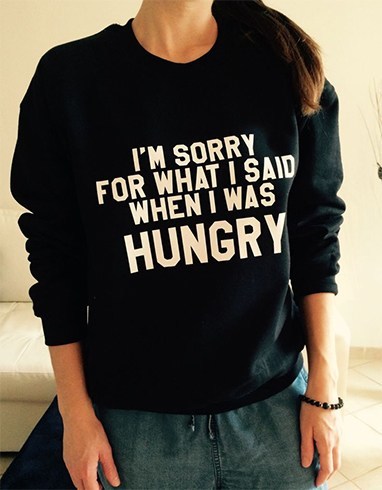 4. Be an empath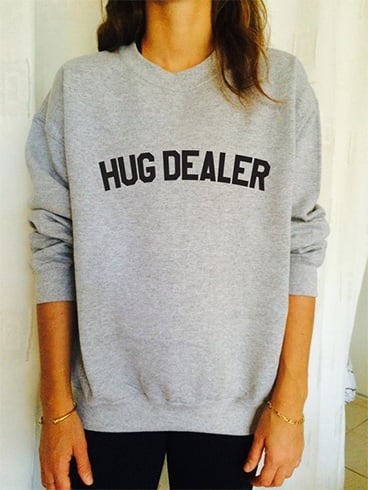 5. Readers make leaders
[Also Read: How To Wear Leather Pants]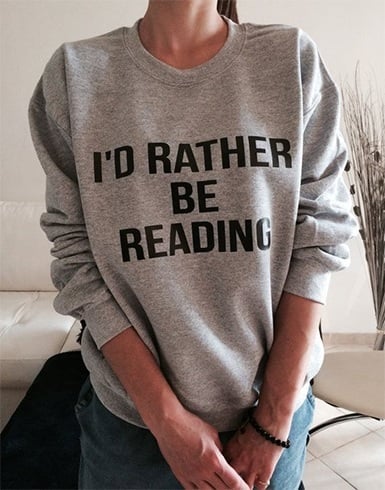 6. Pair them with ciggy pants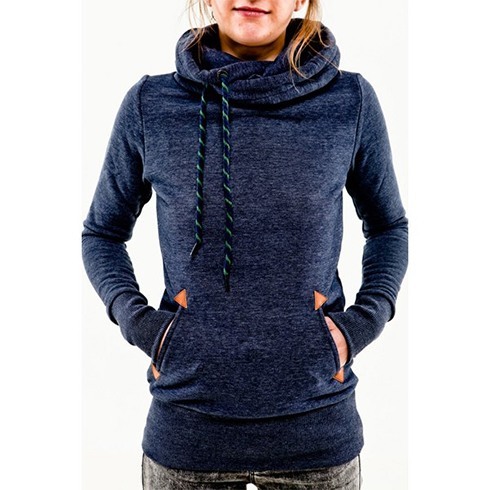 7. Pair them with a pair of stone washed denims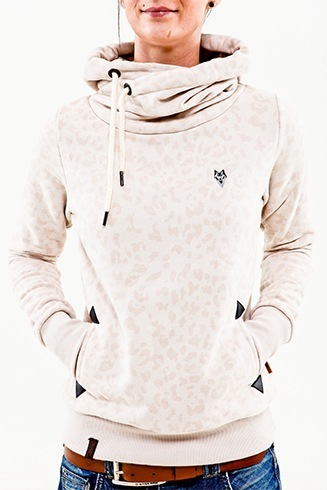 8. Wear them with a long waist coat an a tight belt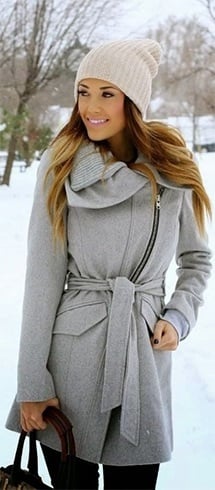 9. Sizzle it up for the days when you are alone with him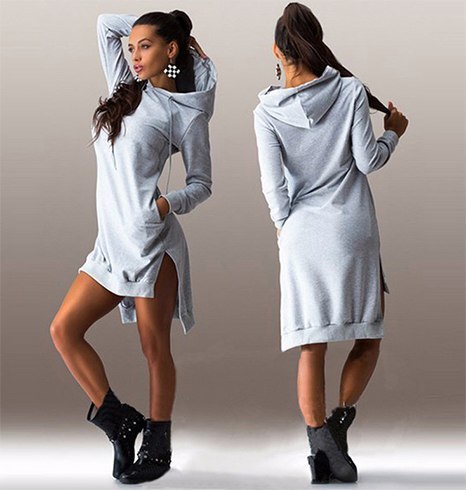 From college to work, at home or when out on a date or with friends too, there are many ways to style the sweatshirt, just as you would with any cardigan or woolen top in your wardrobe. Check these styles out and find more new ways to wear sweatshirts.
10. Black leggings with a polka dotted sweat shirt for the evening out with the girls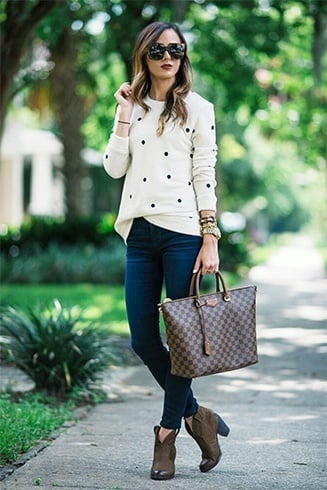 11. Throw a crocheted stole around the neck for the ultimate diva look
[Also Read: How To Use Scarves As Accessories While Braving The Cold]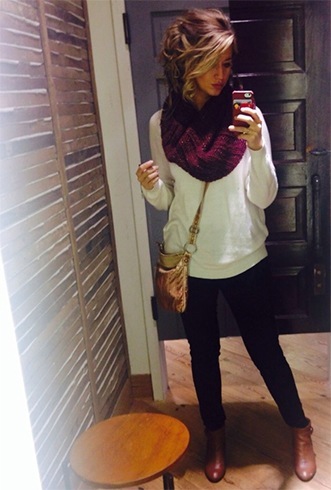 12. An off shoulder sweatshirt can be worn with a midi skirt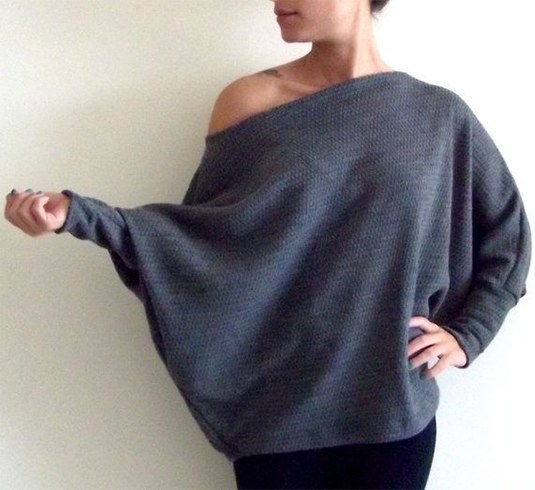 13. Crumpled jeans and a dark sweatshirt for the street style fanfare to come through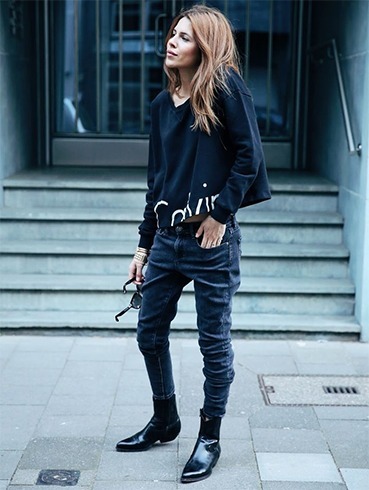 14. Check shirts with a sweatshirt to wear on a coffee date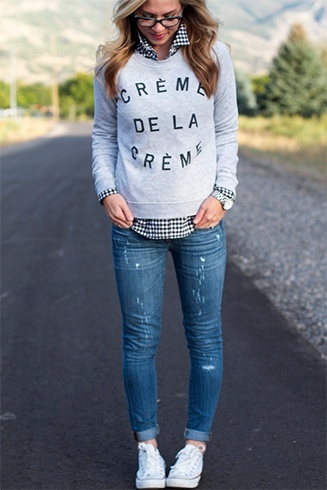 Use your imagination this time and flaunt the ways you would like to show the world on how to wear sweatshirt. Here are a few choices and inspirations to emulate!
15. Patched sweatshirts with a pair of jeans and pumps for the feet for friday dressing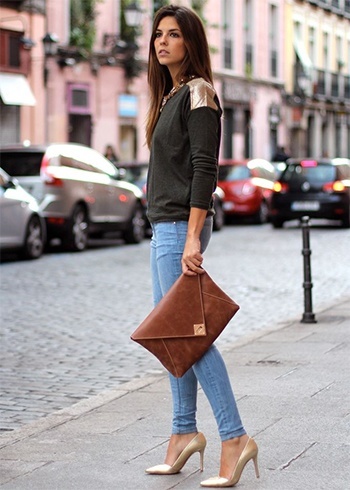 16. Boyfriend shorts and a sweatshirt for the summerish feel when camping with friends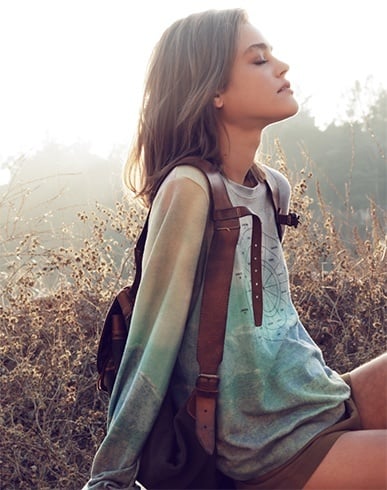 17. Long hooded sweatshirts with black opaque leggings for the night time parties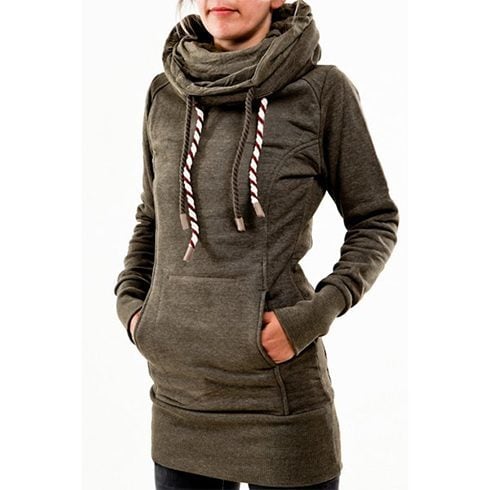 18. Sweatshirts and a pair of cuffed jeans for the street style lass who cares two hoots about the world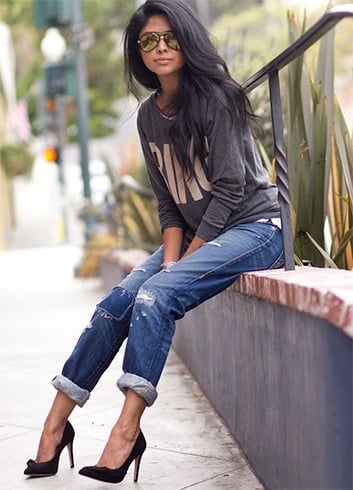 19. Sweatshirts and harem pants when attending your friends night stay pajama party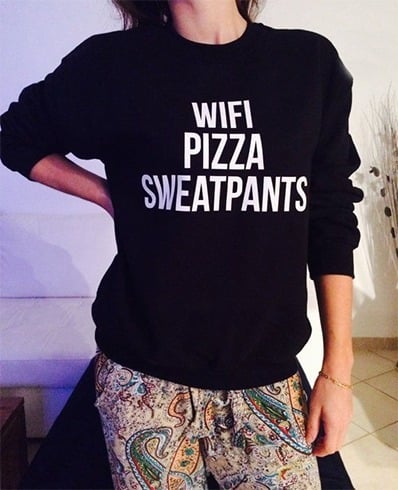 [sc:mediad]
20. Chunky dangling earrings with ripped denims and a chunky metallic sweatshirt for the girls night out!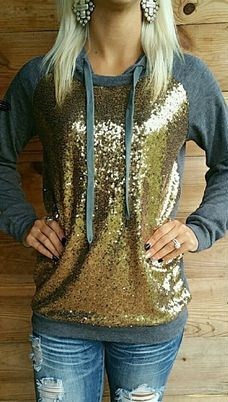 21. Long disney themed sweatshirts with short flair skirts, why not?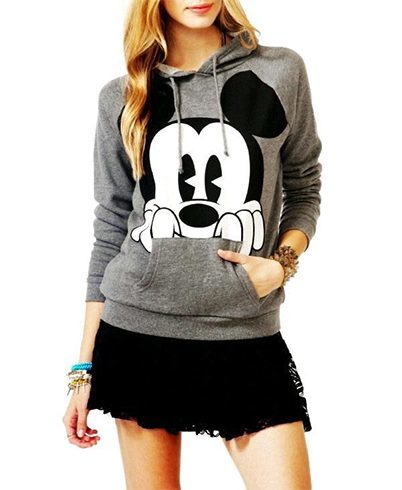 22. Chunky sweatshirts with super sexy leather pants for the midnight rendezvous when out on a long drive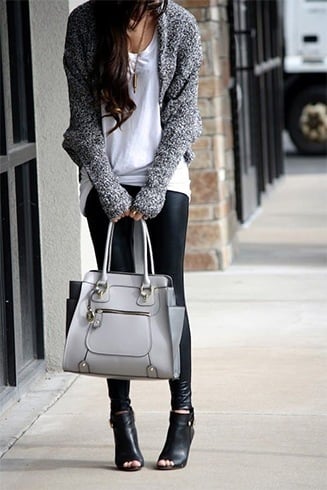 23. Sweatshirts to work with the same hued pants and heels to flaunt!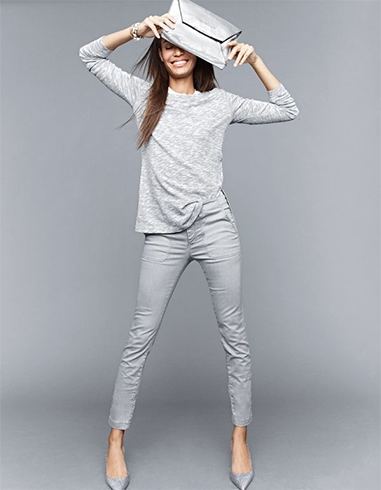 There are actually no hard and fast rules as such when wearing a sweatshirt is talked about. We would say wear it as you please, as long as you know how to wear it for an occasion called for! Here are some more ways on how to wear your sweatshirt and look chic!
24. Lets get fit and work for it at the gym in dark sweatshirts with dark yoga pants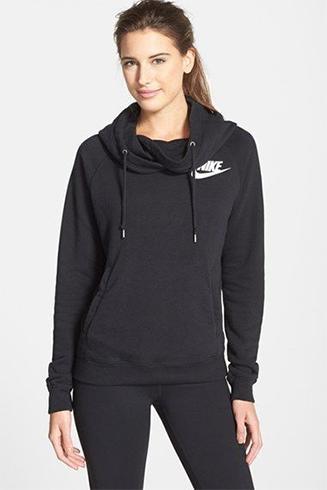 25. A chunky cuff and collared shirt with a sweatshirt and a pair of ripped denims looks haute enough, don't you think?
26. Steal the show at a day time beach party with a buttoned sweatshirt and black leggings to make a statement!
[Also Read: How To Wear A Beanie Cap]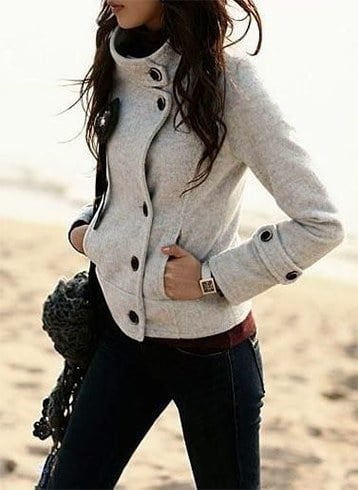 27. Classic style inspiration wearing a leather midi skirt and a gray sweatshirt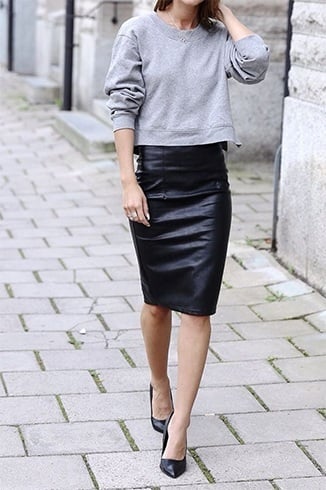 28. On a sunny wintry day, come out to play wearing a pair of hot pants in denim touches and a chic warm sweatshirt for comfort!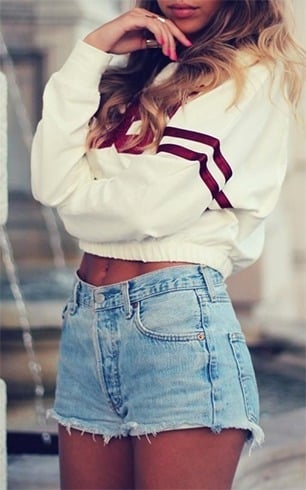 29. A floral sweatshirt and a pair of denims for the shopping saga this Christmas, why not?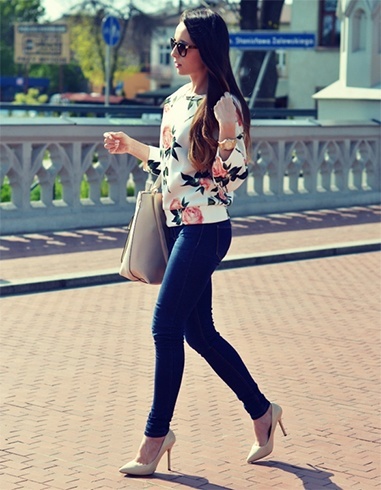 30. A DIY tie and dye romper sweatshirt worn as a romper, can make a lot of heads turn!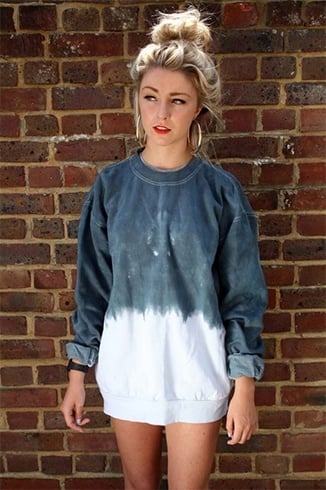 Here were 30 stylish ways on how to wear a sweatshirt, and we are sure, if you could play with your imagination, you would end up coming out with more styles to flaunt. We encourage you to do the same and show us how you would style and refashion your sweatshirt outfits.