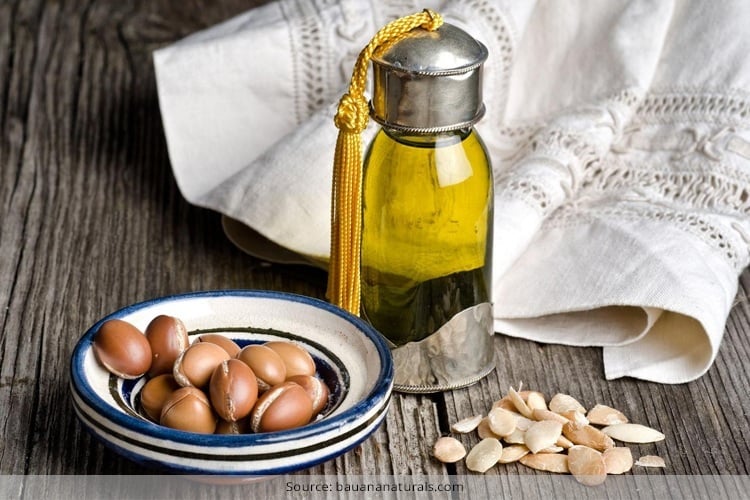 Argan Oil- It is the latest and the most precious oil to have hit the market right now. Unless you have been living under a rock all this while, you may have missed using this amazing oil. But everywhere around the world, people are dubbing this amazing and precious oil as 'Liquid Gold'. Argan oil benefits for skin and hair are aplenty and in this article, you will learn more about this.
[Also Read: What Is Moroccan Oil?]
After being introduced in the market, people realized that this oil has some miraculous benefits. Not only can it be used for the skin but Argan oil benefits of hair began to be known to. We will discuss both Argan Oil benefits for hair and Argan Oil Benefits for Skin in this article.
What Does Argan Oil Do?
What is Argan Oil good for? What does it do? Well, our answer is that Argan Oil is one of those few oils which can be beneficial for both your hair and your skin!
[Also Read: Argan Oil Treatment Benefits]
Let's See Some Health Benefits Of Argan Oil:
Not just beauty benefits (which we will discuss at length in this article), Argan oil also has some amazing health benefits. Many people believe that the nutty oil from Morocco actually improves the taste of the food without being too overpowering. It is also a lot healthier than other types of oil and can be used regularly for food. Right now, people are mostly concerned about the beauty benefits of Argan oil rather than using it for food.
Beauty Benefits Of Argan Oil:
Argan oil is amazing, and in one bottle are so many benefits that once you start using this product, you will never go back. Today, Argan oil is available in many forms and most beauty companies including Josie Maran, the Body Shop, and Moroccan Oil have started manufacturing their own range of products. So not only Argan Oil, but you now have Argan Oil Shampoo, Conditioner, Moisturizer and even Leave-In Conditioners!
Here Are The Benefits Of Argan Oil For Hair:
Repair Split Ends: These split ends are such a pain! You hate them and it's almost impossible to get rid of them. Well, highly damaged hair needs to be trimmed off, but Argan Oil can actually improve the condition of split ends and prevent your hair from having more of them.
[Also Read: Essential Oils For Hair Growth]
Deep Conditioning Treatment: For those of you who suffer from dry and damaged hair, Argan oil can come to your rescue. Use Argan Oil overnight and wash off with mild shampoo and conditioner in the morning. Repeating this often will make your hair shinier and bouncier.
[Also Read: Moroccan Argan Oil Shampoo]
Benefits Of Argan Oil For Skin:
Acne Blaster: Yes! Your search for the perfect acne blaster ends with Argan Oil. This amazing oil prevents the formation of sebum on your skin and helps banish breakouts. Your acne will reduce considerably with regular use of Argan oil on your face.
[Also Read: Argan Oil For Hair]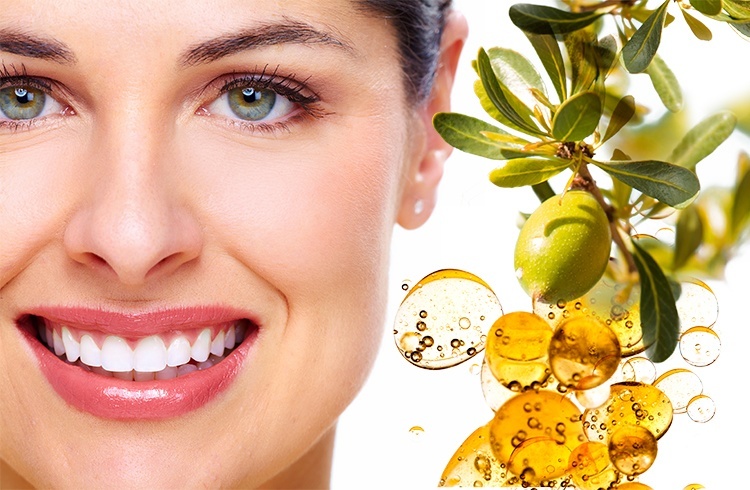 Skin Toner: Toning is an important procedure in your skincare regime. After cleansing your skin, you should without fail use a toner and then a moisturizer. Argan oil is a very good toner and can reduce the formation of fine lines on your skin. You can also clear your clogs with the help of Argan Oil.
[Also Read: Ten Argan Oil Benefits for Skin, Hair and Body]
Whole Body Moisturizer: Harsh creams and chemicals are not good for your skin and Argan Oil can be a perfect substituent for all the body creams that you use. It is light and leaves your skin very moisturized. You can use is all over your body!
[Also Read: Argan Oil For Acne]
These are some of the many benefits that Argan Oil has. Just one single bottle can bring in so many benefits! Now isn't that a great way to save money?