Your little one is no less of a fashionista than any other Instagram model. When adults don't hold back in looking their best on parties, why should the little ones do so? She deserves to look her best when it comes to attending any party as well.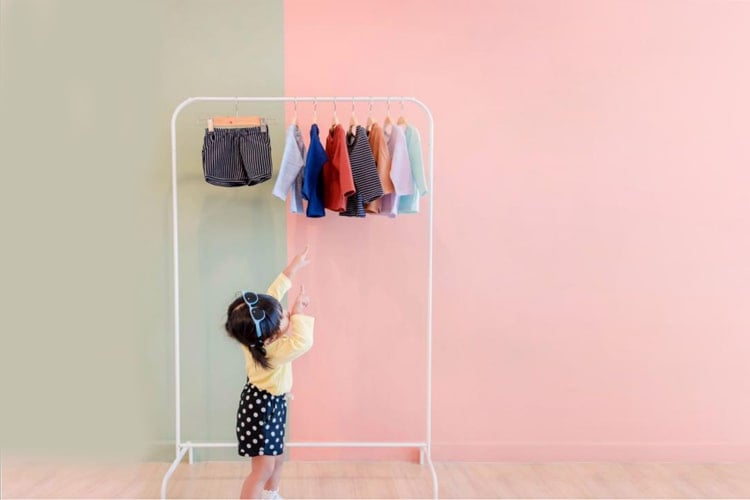 When it comes to shopping for new dresses for girls, you are bound to feel lost as there are a plethora of shopping options available. It becomes challenging to make the right choice as kids' fashion also changes as quickly as it does for us. You also prioritise that the fabric and fitting are comfortable for your little one.
These options for new dresses for girls to buy will ease your worries as your little one will love them! Let your little girl rock n' roll with these partywear dresses.
Cute Yet Stylish!
This grey, checkered dress is classy yet cute! It is bound to make your little girl look like a dream as the checks, net skirt and the flowers come together perfectly. With accessories such as a flower hairband or clips and white ballerina shoes, your girl will be ready to party it out!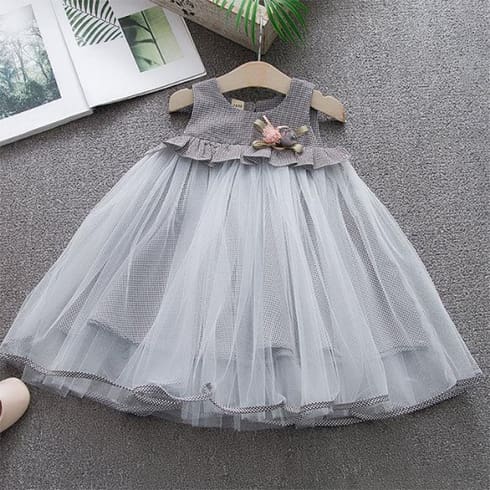 Minimal is in!
This full-sleeved white tutu dress is perfect for your little one to attend a day party! You can easily transform this minimal dress into a winter dress by adding a pair of stockings and cardigan. With the netted tutu on the bottom, she can live her ballerina dreams and dance about everywhere!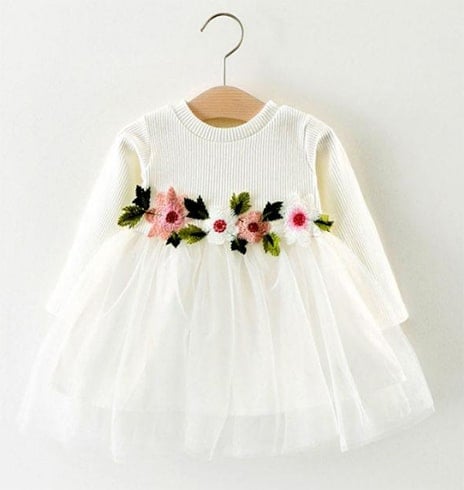 Bling it on!
In this dress, your little girl will leave everyone oohing and aahing as this dress screams that sequin is in! Your girl will look like a showstopper in this one as she would strut in style. However, you'd think that the sequins make it uncomfortable, but this dress is comfortable as it is layered with a 100% cotton lining.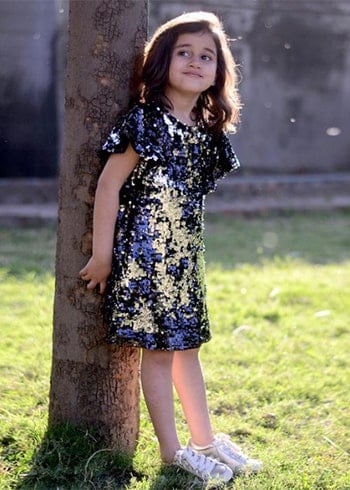 The Trendy Diva:
The bell sleeves were a current hit in the fashion world, and you'd have seen various people, including celebrities flaunting it. Since it was such a big hit, why should your little one not catch up to it? This black flower embroidered dress is a head-turner with its stylish bell sleeves. Just remember to accessories and style it well to make your little one look like she's party-ready!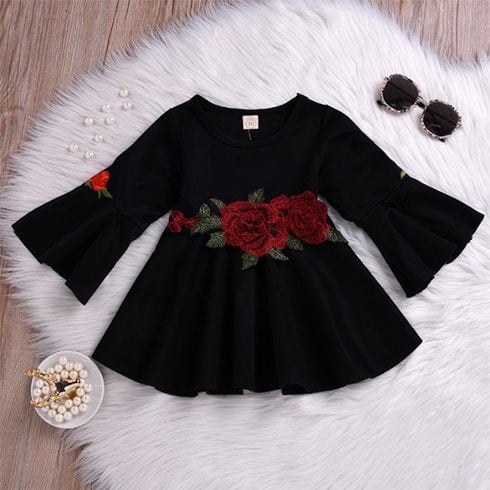 With multiple options available when it comes to shopping for new dresses for girls, these dresses are bound to make you feel less stressed out.
However, the ordeal of shopping for a party dress becomes even more complicated when it comes to shopping online. Since you can not physically touch and feel the product, you are bound to feel apprehensive about comfort and fit.
However, you must shop from trustable brands that ensure that comfort, along with style is their priority. One such brand that is India's largest online brand to shop from online is Hopscotch. The brand has clothing for infants to kids in the early years of their lives. They also have various other options to choose from such as toys, strollers, storybooks, footwear and the list goes on. Now, you have one place that fulfils all your baby-related needs; that too, straight to your doorsteps!