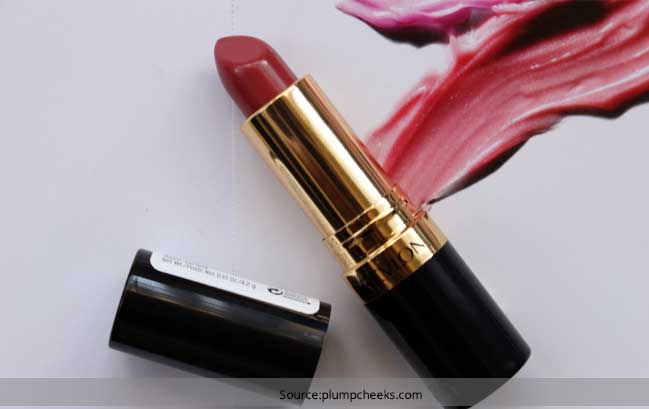 Decisions, decisions and more decisions! This is what your life will be reduced to a month or two prior your wedding. No amount of pre planned listing will calm you and if you are a control freak, then may the Lord bless you! From dresses to flowers to lights to just about anything will seems like a major decision. But if you are anything like me, then shopping for some make up amid all the chaos can bring you some peace. If you can find the right shade of lipstick, you can even hope for some inner peace. You know? At the spiritual level.
In 'Kuch Kuch Hota Hai' Shahrukh Khan says, "Hum ek baar jeete hai, ek baar marte hai, shaadi bhi ek baar hoti hai… Aur pyaar bhi ek hi baar hota hai". Well let's not get melodramatic and stop for a while at shaadi bhi ek baar hoti hai. If that's the case, then shouldn't we girls go all out for our trousseau? Yes! So, here's a list of must have lip shades every woman must have in her dream trousseau.
[Also Read: Tips For Long Lasting Lipstick]
Lets start with some reds?
Hey! No judgment! We are Indians and we love traditions. The quintessential Indian bride is dressed in red or shades of red (in most parts of the country to say the least). So that gives us plenty of choices. When it comes to red, the sky is your limit. You can pick (one or few) from MAC – Russian Red, Lady Danger, Diva, Ruby Woo. Or from Nars you could select Rita, Carmen, Annabelle and probably Audrey. And then there is this MUST have Tom Ford shade – Cherry Lush. The glossy finish, the smooth texture! Just amazing! Chanel's Rouge Allure Velvet in La Fascinante could also be a brilliant purchase.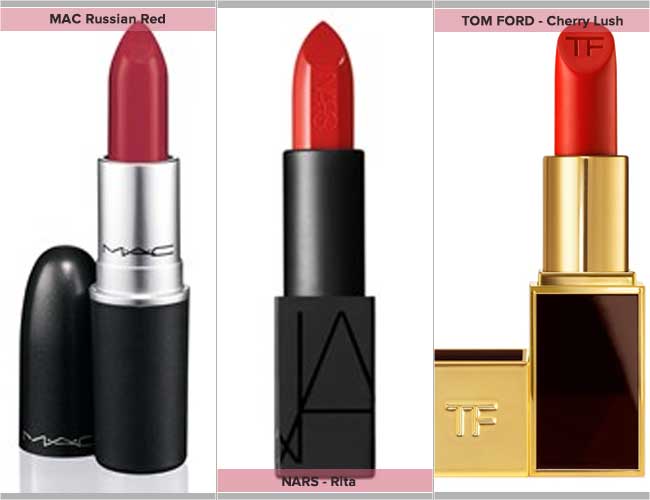 [Also Read: Best Lip Balms In India]
How about some bold pinks?
Seems to me, like bold pink is the colour of this season and is here to stay for the next few seasons as well. So in all honesty, purchasing bold pink lipsticks will be a very good investment. Again, lets start of with MAC – Flat Out Fabulous, All Fired Up (although this is more on the redder side, but it does look fantastic on a all pink outfit) and then any of these Nars girlies will look gorgeous – Fanny, Greta, Janet and of course Michiyo! And as for Tom Ford.. I'm torn between Flamingo and Aphrodisiac. A must buy is Bourjois Rogue Edition Velvet Lipstick in shade 07!
[sc:mediad]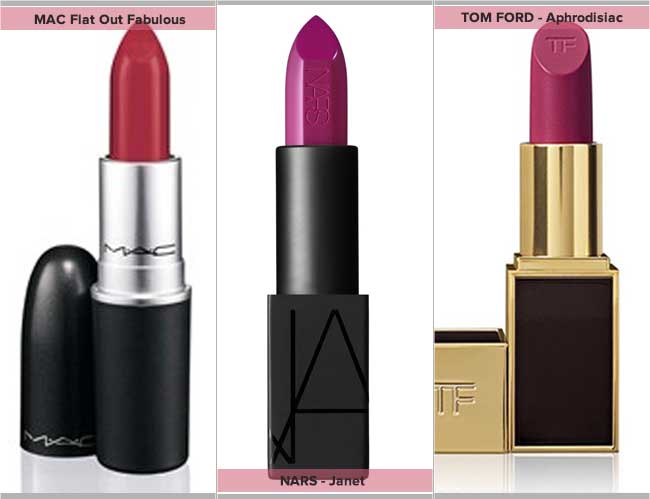 Lets not forget the Nudes
Aha. How can one any make up kit be complete with out nude lip shades. Don't splurge on nude shades. You can purchase drugstore shades of nudes. But you must have a nude liner, a gloss and lipstick. This would just complete the set. Rimmel's Kate Moss collection in shade 14 could be a nice investment. If you'd like to go for MAC you can choose from the many shades they have to offer. Nude with a tinge of pink would be Blankety and Nude with a brown tinge could be Velvet Teddy or Honey Love.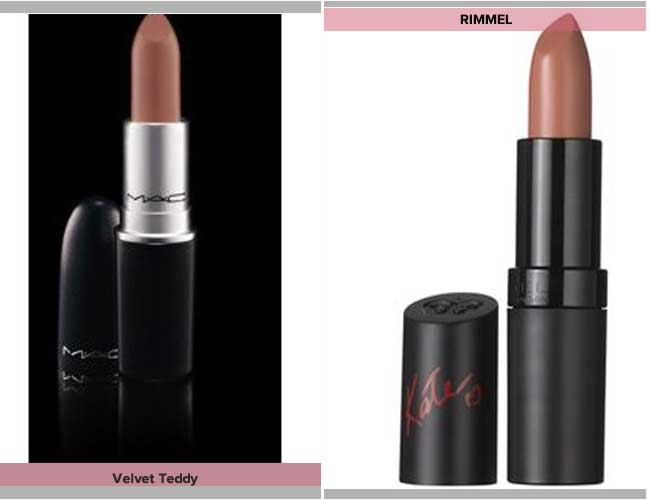 The ever-green neutrals
Well, agreed we like bold colours but we can't wear them on a daily basis now, can we? So. For those days when you want to keep it light, here are the perfect shades. From MAC – Creme Cup, Please Me, Hue, Twig. Tom Ford also has a lot of options – Sable Smoke, Blush Nude, Spanish Pink. From Estee Lauder Dynamic, Desirable, Powerful.
[Also Read: Mauve Lipsticks]


Apart from these lipsticks, you will obviously need liners, glosses, balms. For liners, you could buy basic colours like red, hot pink, nude, pastels and use them with other combinations. If you like Kylie Jenner's lip colour, all you need is Twig lipstick from MAC and Soar lip liner. Believe us, the world is going crazy over this combination!
Few other brands that you could check out for lipsticks are Charlotte Tilbury, Yves Saint Laurent, Dior, Givenchy, Burberry, Laura Mercier, and Illamasqua. Just make sure that the lipsticks you purchase are highly pigmented.