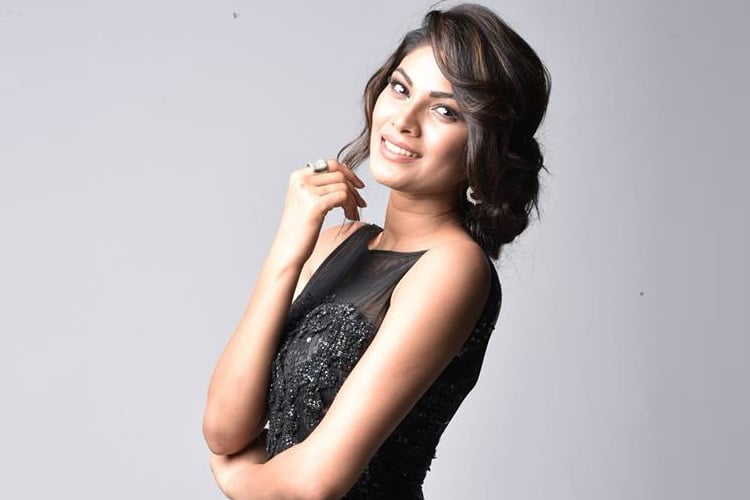 In 2016, she was the second runner-up in the Miss United Continents title. The same year she participated in Big Boss 10. She was the first runner-up in Femina's regional pageant of Goa in 2013. This gave her direct entry to participate in Femina Miss India 2013, where she was a finalist. Then she participated in Femina Miss India 2014 where she won the Miss Body Beautiful and made it to the Top 5. The same year i.e. in 2014, she took part in the beauty pageant Miss Diva 2014 and made it to the Top 7 as finalist. She has also won the third 'Best National Costume' award for India. She was crowned as second runner-up at Miss United Continents 2016 which took place on 25 September, 2016 in Ecuador. She has bagged the "Pride of India" award. Fluent she is in Hindi, Marathi, English and Punjabi. She is quite active on social networking websites. She is Lopamudra Raut.

Meghan Trainor Height | Lopamudra Raut Age | Lopamudra Raut Boyfriend | Lopamudra Raut Family | Lopamudra Raut Professional Career

Personal Details
Name
Lopamudra Raut
Birthday Date
October 7, 1991

(26 years)

Birth Place
Nagpur (Maharashtra)
Sun Sign
Libra
Eye Color
Black
Hair Color
Black
Nationality
Indian
Religion
Hindu
Education
Schooling from Chanda Devi Saraf School (Nagpur) and B. Tech. in Electrical Engineering from G.H. Raisoni College of Engineering (Nagpur)
Occupation
Electrical Engineer-turned-Successful Model-turned Reality TV Show Celebrity
Marital Status
Single
Family Details:
| | |
| --- | --- |
| Father | Jeevan Raut (Accountant) |
| Mother | Ragini Raut |
| Siblings | One sister Bhagyashree Shambharkar; No brother |
| Spouse | None |
| Children | None |
Not all female beauty contestants get the support of their family. Same was the case with Lopa. She belongs to a conservative Marathi family so she was alone in her journey to fame. The entire community was against her, yet she never gave up. Hats off to her for her singularly-fielded beauty battle to the top!
Past Relationships
It was during Big Boss 10 that Lopamudra became good friends with 'Ye Rishta Kye Kehlata Hai' contestant Rohan Mehra. Their bonding had gone from just friends to strong. Even after Rohan's exit from the show, the two of them made sure to keep their spark quotient alive and kicking through their video chat. So intense was the "connect" between them that they posted shots of their video chats on their Instagram profiles.
Rohan in fact put his picture caption as "A good friend knows all your best stories, A best friend has lived them with you … That's the difference."
If you remember right, Lopa had survived till the last day in the house of Big Boss 10 whereas, Rohan had got evicted a day before the finals.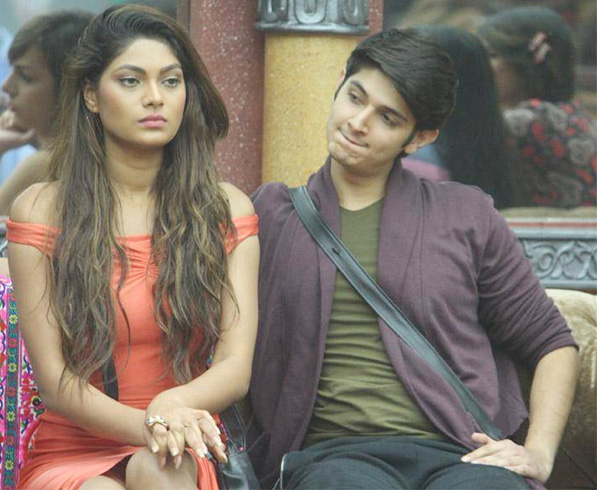 Body Status
| | |
| --- | --- |
| Build | Hourglass |
| Height | 5 ft 8 inches (Lopa is TALL) |
| Weight | 56 Kg |
| Waist Size | 24 inches |
| Hip Size | 35 inches |
| Shoe Size | Not known |
| Dress Size | Not known |
| Body Measurement | 34-24-35 inches |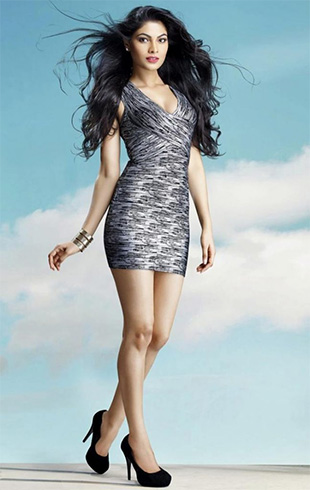 Lopamudra Raut Without Makeup
Does she rock or shock? Take a look and tell us (BTW, these pix are straight out of Big Boss 10).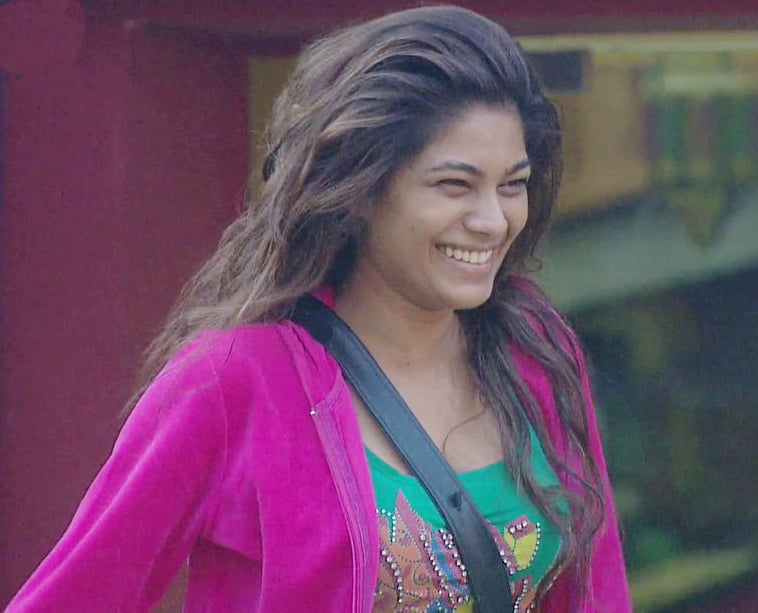 Favorite Things and Hobbies
| | |
| --- | --- |
| Color | Not known |
| Food | Not known |
| Place | Paris |
| Sport | Swimming |
| Brand | Not known |
| Actor | George Clooney, Ranbir Kapoor |
| Actress | Not known |
| Film | Hangover, A Walk to Remember, Barfi, Jab We Met, Avatar |
Professional Career
First Debut: Television debut in 2016 in Big Boss 10
Brand Endorsements: Cricbuzz (Mobile app)
Career Achievements: Lopa will be seen in Khatron Ke Khiladi 8 (stunt-based reality show) for which she was shooting in Spain and has returned to India recently.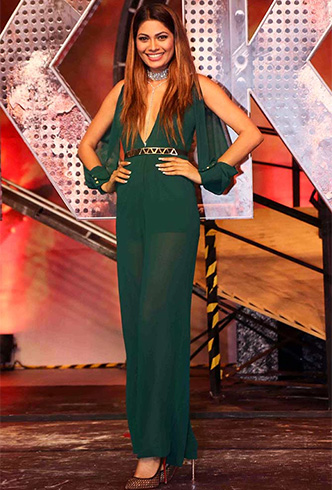 Other than that, Lopamudra's mark at the beauty pageants goes like this –
Miss United Continents India 2016 (2nd runner up) (Best National Costume)
At the Yamaha Fascino Miss Diva 2014 pageant, Lopa was one of the finalists
Fbb Femina Miss India 2014 (3rd runner up)
Femina Miss India 2013 (won three subtitles – Miss Body Beautiful, Miss Adventurous and Miss Awesome Legs)
Won Femina Miss India Goa 2013
Remuneration: N/A
Net Worth: Under review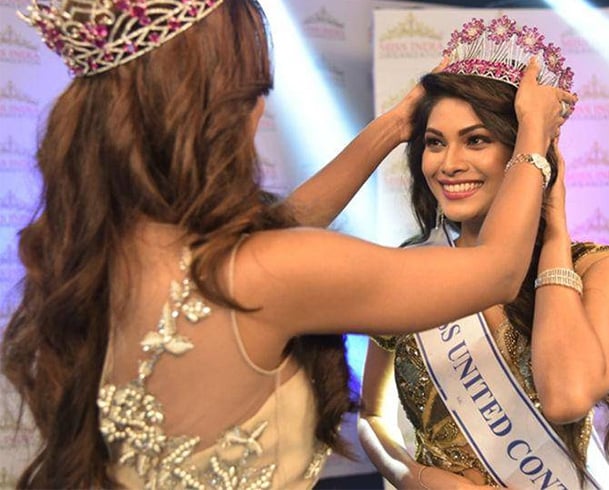 Apart from being a successful model, Lopa has been a promising student as well. The famous quote "The pen is mightier than the sword" matters the most to her.
Lopa is keen on pursuing her higher studies abroad and wants to show her community how a girl can be the master of all trades.
Lopamudra Raut Weight Loss
Workout Plan:
According to yoga expert Vijayan Raman, the fitness level of the girl is amazing. "I feel this kind of toned physique is not possible with gymming alone. I'm sure Lopa is into a lot of yogasanas too. It is surya namaskar and other asanas that give such a holistic level of fitness and the best part is that there is no equipment needed for that or any age bar that can hinder you from taking the plunge," says Vijayan.
So, Yoga is the winner again!
Dr Rupeshri B Bhoyar, shares, "I know so many Nagpur girls of all age groups, who have attained a high level of fitness. For girls like Lopa and many others like her, getting that perfectly toned body is about increasing their stamina and going beyond the mere looks. Moreover, working out and exercise help you fight so many diseases and de-stress you while enhancing that inner sense of well-being that is so important."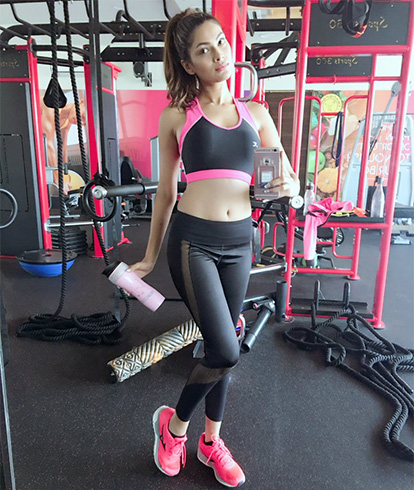 Diet Plan:
Lopamudra drinks a glass of lukewarm water with a lemon squeezed in it early in the morning. After this, its time for a good workout.
Lopa drinks detox water throughout the day. Says she to Femina "I soak cucumber, ginger and lemon in water overnight and drink it the next day. It's really good for the skin."
Social Profiles
Facts About Celebrity
Quick bites about Lopa you will love to know.
Behind the stage, Lopamudra Raut is a social worker too. She idolizes Aishwarya Rai Bachchan (the former Miss World).
In her college days, Lopa had an issue with a teacher. The outcome – the teacher failed Lopa by just one number in her internal exam. Poor thing, Lopa had to repeat the whole year all over again. Sad, na?
Lopa's style mantra?? "I love feminine, body-hugging dresses, and a gown with a nice slit is my favourite. I believe that if you have a good body, you must flaunt it." Says the style icon herself.
Her reply when asked about her Bigg Boss experience "Beauty pageants are all about being nice and proper, whereas in the Bigg Boss house, it's about surviving. I'm glad I survived for 105 days. I went in with the lowest popularity ratings, but left as a much-loved contestant."
Lopa's most memorable moment of her Miss United Continents 2016 journey "Miss United Continents was a matter of great pride for me, and it was a huge responsibility on my shoulders. I'll never forget that when the announcement was made, they didn't say Lopa or Lopamudra Raut had won, but that India had won."
On her Bollywood plans, Lopamudra has the following to say "I think every girl who wins a pageant or participates in Miss India dreams about Bollywood. I would love to see myself on the big screen one day and I'm definitely working towards it."
After her win in the Miss United Continents pageant where she was crowned the 2nd runner up, Lopa came back to her home city Nagpur and distributed blankets to an old age home.
Lopa loves the voice of singer and songwriter Rihanna.
Any connection between Lopa and her cooking skills? Well, she is a foodie and in the Bigg Boss house she was the only celebrity who knew how to cook.
What does she do in her free time? Singing and dancing Kathak. And yes globe-trotting!
At the Miss United Continents 2016, Lopa had won the "Best National Costume" round. Any guesses who designed her costume? Not Manish Malhotra, JJ Vallaya or Ritu Kumar, but Melvyn Noronha.
Enjoy more of Lopamudra's pics and write in your likes and comments below. Keep Chilling, yeah!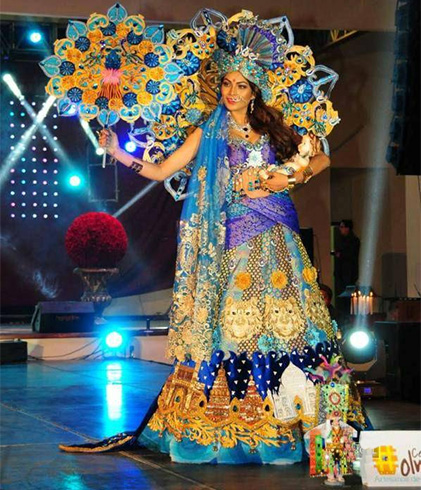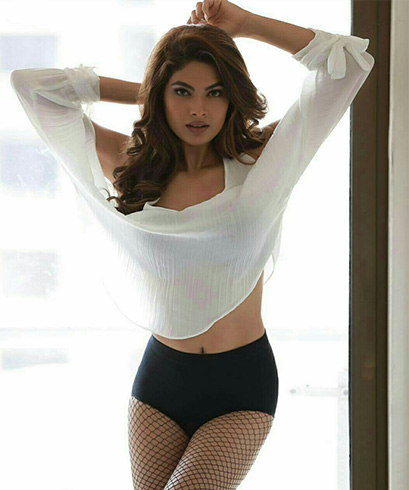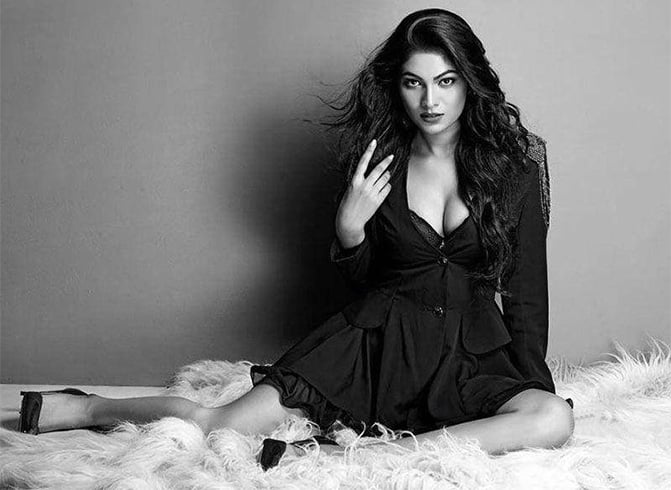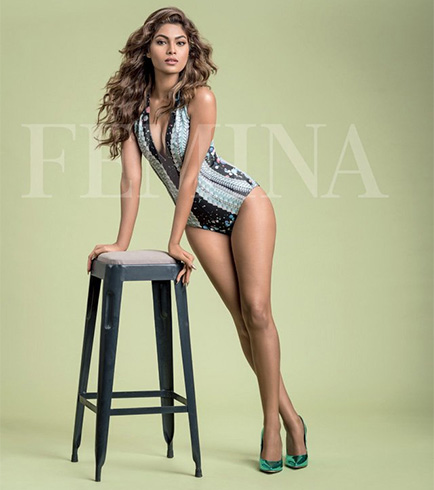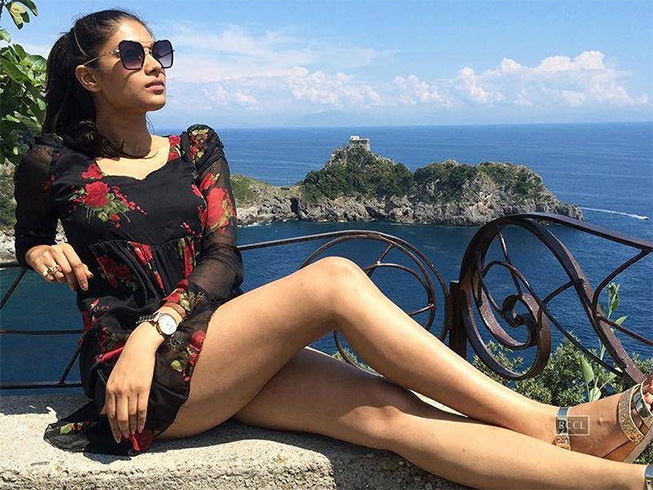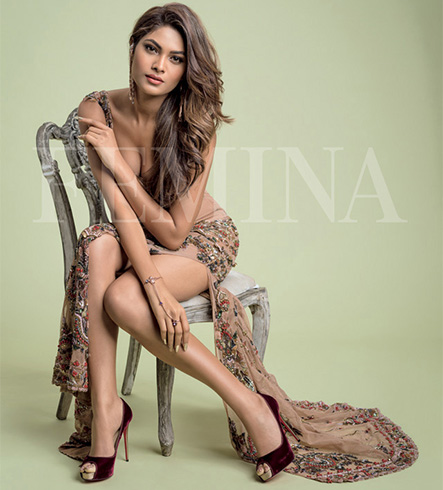 Images Source: pinterest
Recommended Articles:
Jennifer Winget Age, Son, Family, Tattoo, Height, Wiki And Biography
Hina Khan Latest News, Death, Husband, Biography and Wiki
Nia Sharma Age, Height, Weight, Husband, Marriage, Family And Wiki