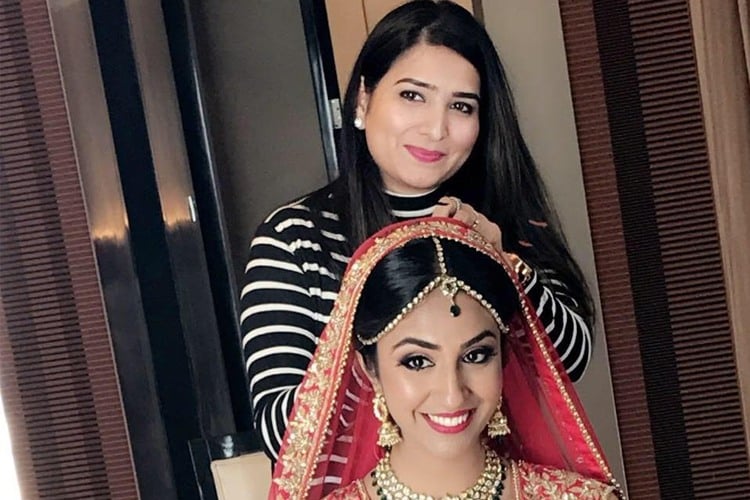 Oh, weddings! It is definitely a joyous union of two people who love each other and is the most important day of one's life. Be it the bride, the groom or even the family, everyone expects perfection from the decoration, apparel, food to music on the big day.
Although there is a long list of what could possibly go wrong, we intend to focus on the bride and her flawless makeup. Being Indians, we hold great respect and value to our traditions and culture and while performing the virtuous act, we might end up ruining the best makeup look of our life. Hence here we are, easing this horrifying thought with splendid ideas.
Off-late, the traditional wedding has gone for a toss and destination weddings have seeped in. Marvellous as they seem, it's a challenge to cope with the weather and its surprises.
So brides-to-be, we deep-dived and gathered all that you need to know about the varying makeup styles you need to adopt in accordance with the weather type at your designated dream destination. For added insight we also took notes especially for you from the renowned Makeup artist Aliya Baig.
About Aliya Baig
Aliya Baig is a renowned name in the Makeup fraternity. Named among the top bridal makeup artists in India Aliya's work has been awarded and appreciated time and again. Finding her roots in the royal Nawab family of Hyderabad, Alia shares blood relation with beauty expert Shahnaz Hussain. Having learned her classic make up lessons from Shahnaz Hussain herself, Aliya today has proved her mettle in Temptu Airbrush makeup style and is counted among India's top ten. Apart from this her expertise lies in rendering flawless gorgeousness to the brides at their "destination" weddings.
She is one of the very few Bridal Makeup Artists in India who've been exposed to Brides and Cultures of all large and small cities of India. She has done exotic Rajput weddings in popular destinations like Jag Mandir – Udaipur and RamBagh Palace – Jaipur to typical Big Fat Indian destination weddings held in exotic locales like Mauritius, Maldives and Thailand. Punjabi weddings in Delhi, Gurgaon and Chandigarh, Marathi weddings in Mumbai, Aurangabad, Jalgaon, Bengali weddings in Kolkata and Gujarati weddings in Ahmedabad and South Indian weddings in Tirupati and Vijayawada.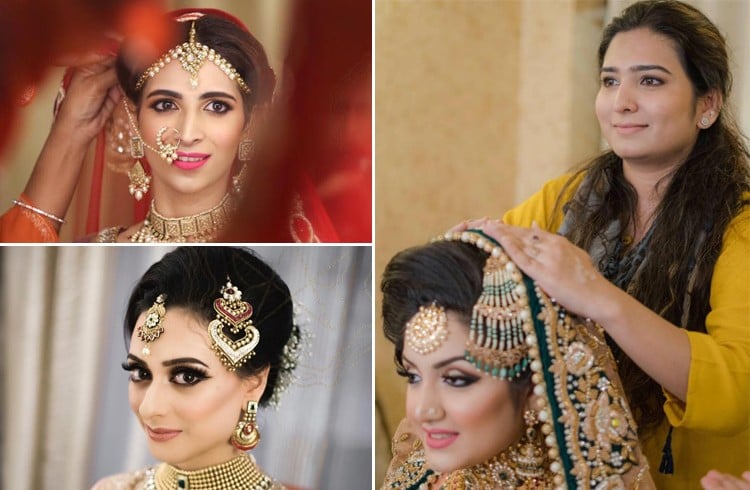 Hot Sunny Destinations
If you have chosen your dream wedding destination as the forts of Rajasthan or any other tropical place, then the prime focus would be to ensure that the makeup doesn't roll down with the sweat.
The prime tip for getting married looking fabulous in a hot sunny weather is to be careful not to get burned or tanned in the run-up for the big day. Carry the magic healer aloe Vera product to cool you down if things go downhill.
Keep yourself hydrated to flush out the heat. To avoid melting makeup scenarios, use an oil-free moisturizer, to begin with, and add a primer that is light and which holds the makeup in place.
Contour and highlight using a bronzer. It gives the fresh and natural look. Skip creamy foundations and shimmer that will give you a sweaty looking finish. For long lasting eyeshadow, ditch the eye cream and replace it with an eye primer.
Switch from powder blush that gives a cakey texture to gel or blush stain with a touch of cream blush. And lastly, toss out heavy matte lip shades and opt for lip stains in sweet pink or peach. These lip stains help in keeping the lips glossy and can be moistened with lip balm without the fear of disrupting the shade. For the luscious lashes, we recommend waterproof products and all in all, don't forget facial antiperspirant and a sunscreen in your vanity box.
Believe it when we say, that less is more for summer weddings or tropical climate destination weddings.
Beach Wedding Locations
Goa, Chennai or Kerala could be your destination thoughts for your dream weddings. And if so, you better invest a great time in assembling the right products into your vanity kit.
Use a high-quality, long-lasting makeup for your grand day. Prep your skin with a silicone based primer that holds the makeup intact. Also, use a silicone-based foundation for long-lasting results. Use matte finish setting spray to seal the makeup in place.
Opt for waterproof eyeliner and mascara. Carry a bunch of tissues for teary moments or gentle winds.
Aliya was quick to share the bridal updo of Ankita Reddy she wore on her grand south Indian wedding hosted in Mauritius. Sticking to the classic South Indian bridal look, Aliya kept it classy with simple gold eyes and bright red lips that went perfectly with the chosen Kanjeevaram and the moist beach weather.
[sc:mediad]
Monsoon Weddings
Have a wedding date in the monsoon season? That could be worrisome! But we are here to guide you with your flawless makeup for the ultimate day of your life.
To have a rock-solid makeup in the rainy season, you need to avoid foundations. Instead, it would be perfect to use face powder. Switch powder blushers with pastel colored cream blushers for the natural look.
Moving on, powdered eyeshadows are the much desirable option. Pencil eyeliners, matte finish lipsticks keep the beauty look from going messy or running down when you get wet. Avoid mascara if you can.
Cold Chilly Destinations
Cozy winters bring warmth in the love that two individuals share, don't you agree? And definitely, we wouldn't be surprised if you opt for a winter wedding or a cold abroad place for your beautiful day.
Winter-proof your beauty by swapping powders for liquid and cream based makeup products. Winters could dull your skin and it would be great to moisturize and illuminate your skin. A hydrating primer would be the right way to begin your beauty look for the wedding.
Get those gleaming eyes with gel, or smooth crayon. And lastly, keep your moisturizing lip balm handy.
Quick Tips to remember for popular wedding destinations in India.
For royal destinations like Jaipur, Udaipur and Jaisalmer, we say you go out and about flaunting your queensley self. Considering you did be wearing heavy bridal gowns and lehengas we suggest you compliment them with some dramatic eye makeup and blush in rich and royal colors like gold, rust etc.
For exotic beach locations like Goa, Kerala and Andaman we say keep it light and fresh. Use of silicone based primers and waterproof eye products is inevitable.Opt for more peaches and pinks as far as lip colors and blushes are concerned.
Hope you found all the cues to plan your wonderful destination wedding! We wish you great luck!
Images Source: facebook.com/AliyaBaigMUA/