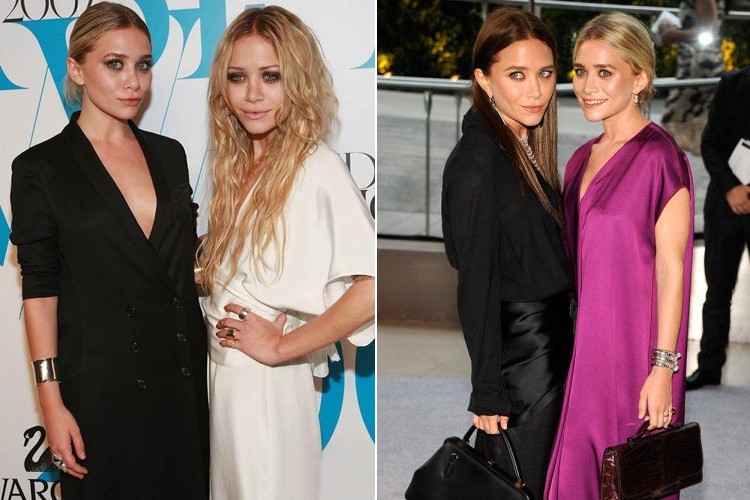 Have you ever had those bestie fashion goals that set your house parties on fire? Looks like twin sisters Mary Kate and Ashley Olsen are out to bring the tweenies fashion into mainstream fashion goals. Considering the Olsen twins have been style icons for as long as we can remember, their style statements have never ceased to impress. Dating back to their – 'To Grandmother's House We Go' days, Mary-Kate and Ashley Olsen fashion has been the talk of the town everytime they stepped out together. Though (thankfully), they've grown out of the whole same-outfit-in-different-colors thing, luxe staples are something on fashion list lately. The Mary Kate and Ashley fashion reflects not only their individual personalities and character, but also the sophistication of their adulthood gig: CFDA Award winning fashion designers.
[Also Read: Neha Dhupia Fashion That Have Left Us Speechless]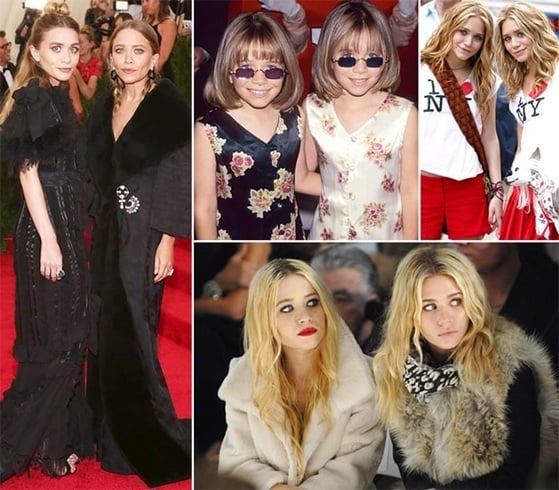 Mary Kate And Ashley Clothing Range
Looking back at Mary-Kate and Ashley's clothing range has a definitive style with a touch of elegance to it. Starting from bringing in some of the most memorable fashion lessons, to telling us how wearing an all-black attire can still be the epitome of chic, to explaining how layering can be cool and how not to make them look miserable, to putting out why comfortable footwear is the way to go, the sisters have done it all. While picking out their most important lesson, we would have to mention their lesson about how it's physically impossible to look under-dressed when draped in an Elizabeth and James and The Row.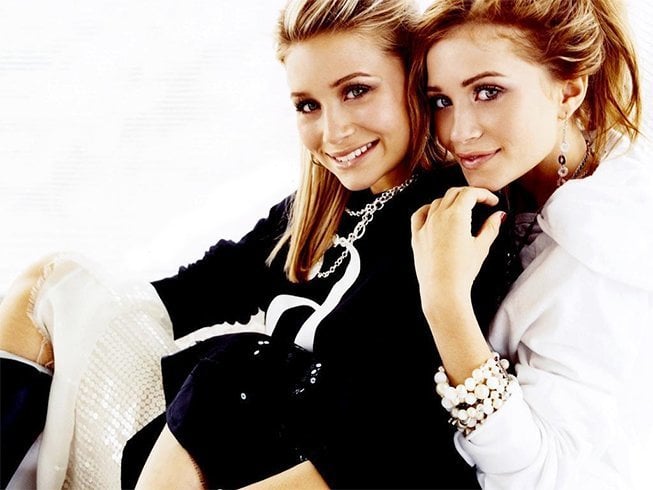 In this article, we are bringing you Mary Kate and Ashley Olsen's 7 best dressed looks:
1. Matchy-Matchy
What's olsen fashion without a set of matching outfits, just for old times' sake if nothing else. Here, the olsen sisters can be seen in almost matching all-black outfits that make both mary-kate and Ashley olsen master that ultimate chic look. The edgy accessories just add that extra bit of oomph to the entire outfits.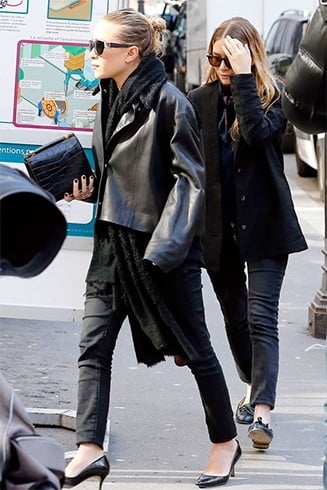 2. Layer Like A Boss
This is one of the many looks that make us fall in love with the Mary Kate Olsen fashion sense. She looks like the ultimate diva here, pairing up that sexy coat with a pair of ripped jeans and boots. The addition of the stylish hat does justice to the entire outfit. The scarf on the other hand adds some much needed color into the outfit. All in all, an outfit right to the T.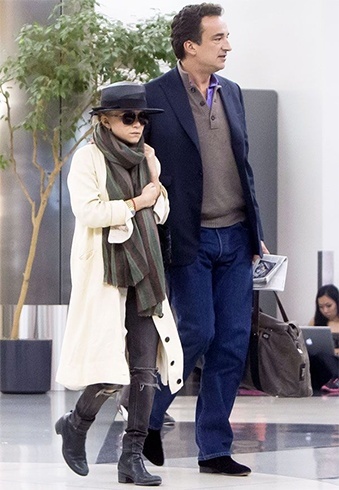 3. Airport Styles
When you're travelling, it best to keep it light, especially if it's a longer journey. The olsen sisters bring us two takes on how to dress while you travel. While Mary-Kate dons a floor-sweeping, printed kimono paired with matching lowers and a scarf for a super peppy look. If you tend to sway more towards subtle, you could have a look at Ashley olsen's scarf-cardigan hybrid clubbed with matching jeans and shoes. To keep the tweenies touch, the sisters have matching bags.
[sc:mediad]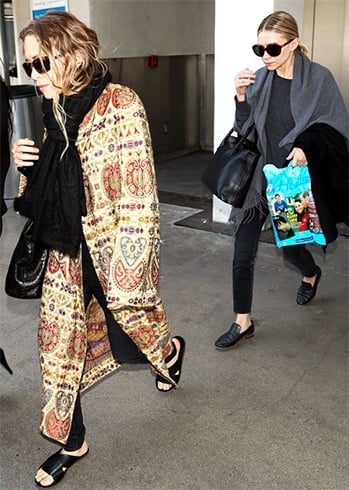 4. At The CFDA, March 2013
The Olsen sisters arrived at the CFDA awards in classic monochromatic ensembles. While Mary-Kate Olsen chose to go down the all-black Mary Kate style route, Ashley olsen choose to add a little color to her outfit layering her tunic with a black jacket. Both sisters look stunning and dressed right for the occasion.
[Also Read: Gauhar Khan's Fashion Diaries]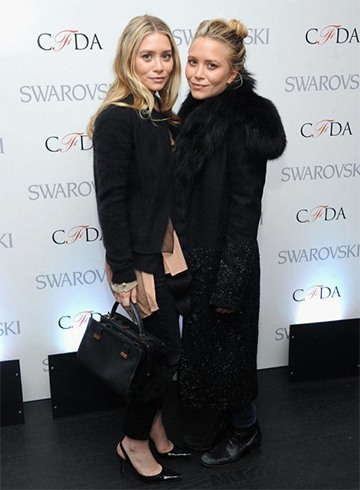 5. The Gown Take
For this particular event, the Olsen sisters chose to take the gown route. The bright purplish tinge on Ashley came across as a welcome breather and she looked stunning in it as well. Mark-Kate Olsen on the other hand was seen donning a black gown. What's even better? These gowns were exclusively designed by the Olsen sisters themselves.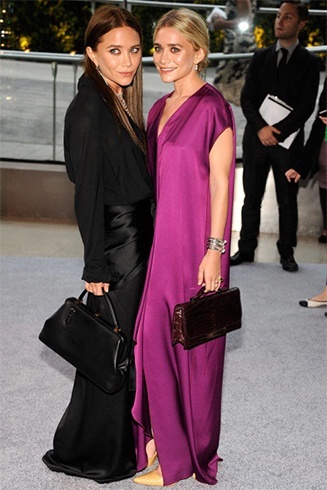 6. A Break From The Ordinary
For the 2005 MET Gala in New York City, Mary-Kate and Ashley ditched their usual matching outfits to show off their personal styles. While Mary-Kate Olsen donned a full-length white picturesque gown, twin sister Ashley Olsen was seen in a golden hued knee length dress that paired with golden pumps and blonde locks looked a class apart.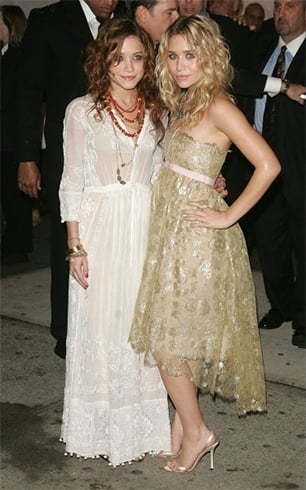 7. Black And White
At the 25th Anniversary of the CFDA Fashion Awards in 2007, the Olsen twin were spotted showing off similarly styled dresses, but opposite hues. Both outfits completely complimented each other enhancing the twins-struck pose. The minimalistic yet perfect use of accessories just added to their individual looks.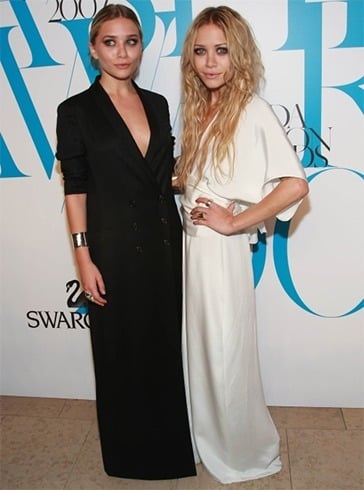 These are the top 7 best dressed looks donned by the Olsen sisters. We hope you can find some inspiration for your looks from these fashionistas.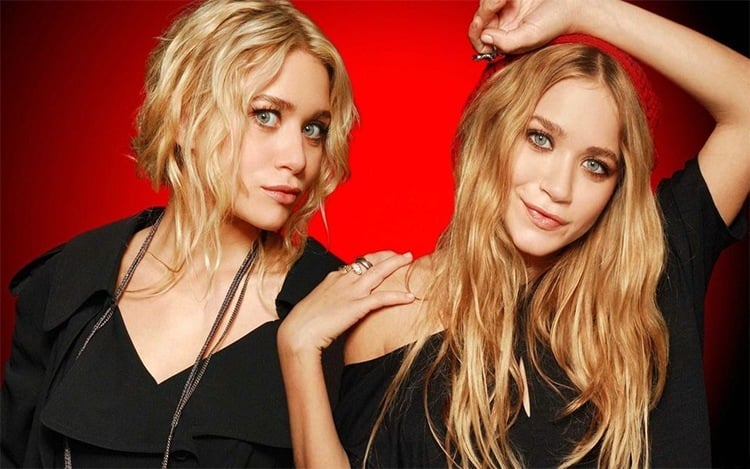 Images Source: pinterest.com