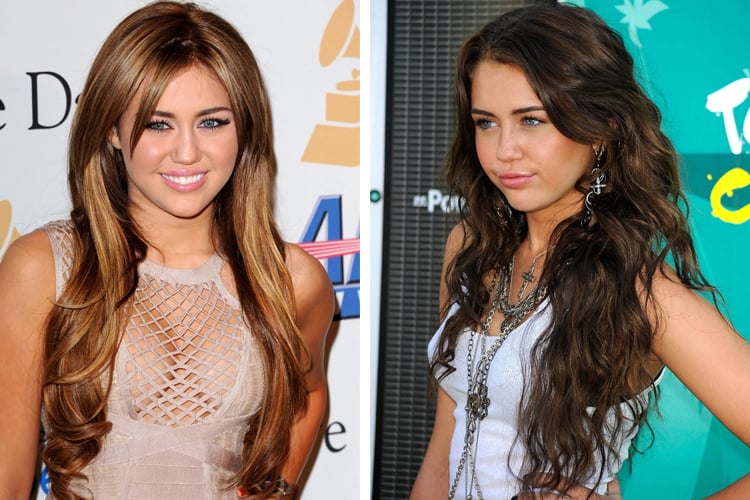 If there is something that can give you an instant makeover, count on a hairstyle to do so. Celebs too rely on their hairstylists to give them such a makeover. One such celeb is Miley Cyrus and somehow we can never keep up with what she does with her hair. Most of us can only imagine Miley Cyrus hair as long, wavy and with curls which flow past her shoulders. But in recent years, we have seen Miley sport a pixie hairstyle, short blonde hair and even updo. She has worn her hair in multiple forms all the time.
[Also Read: Miley Cyrus Best Red Carpet Dresses]
This article captures some of her best looks and how to get Miley Cyrus hair. Let's start from the time she was known as Hannah Montana:
When Curls Were Her Thing:
When we knew Miley as Hannah Montana, she mostly sported her long, brown hair in waves. To get this look, you will need to start off with some mousse. Distribute it all along your hair and then part your hair in the middle. If you have a longer face, take your parting a little to the side because this will give you an illusion of having a longer face. Now take some heat protectant serum and coat the lower strands of your hair. A curling rod is your next tool. Use it to curl your hair from the middle to the bottom. Now gently pull away the curling rod and tease your curls with your fingers for a more natural and easy look.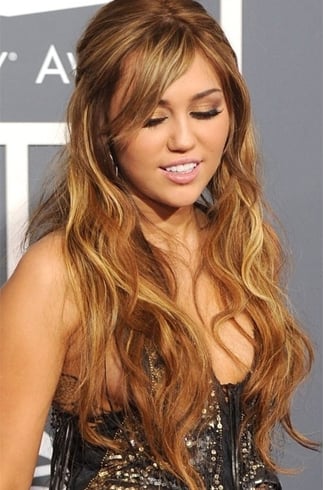 When She Channeled A Really Classy Look With A Formal Bob:
After Hannah Montana's sudden exit, in came Miley Cyrus and her sophisticated bob. She wore her hair in a formal and wavy bob look for most of her award ceremonies. She also matched her outfit with her hairstyle and opted for a more lady-like and elegant look. The look requires medium length hair and it is blow dried from the top to bottom. You may also opt to have ombre hair for this look. If you ladies have a round face, use fringes to give an illusion of length on your face. This is an easy look to carry around and will suit almost any kind of face shape.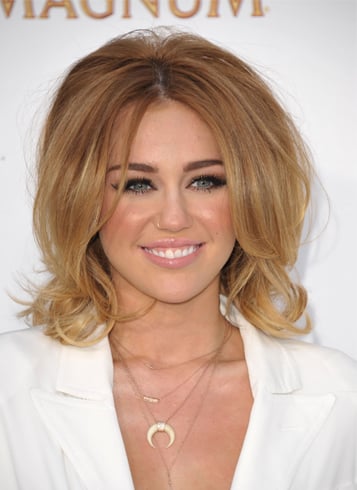 Miley Cyrus Short Hair:
After her stint with sophisticated hairstyles, there was a radical change in Miley and not only did she come up with raunchy videos, including her famous 'Wrecking Ball', her hairstyle took a plunge towards risqué too. She coloured her hair to a light blonde shade and had a clipper cut her hair short around the edges. To get this look completely, you will have to keep the upper part of your hair longer so that it falls to the front of your face. You will of course need a lot of product to hold this hair down and not to mention, this Miley Cyrus hairstyle is really inspirational because it can look good on any woman!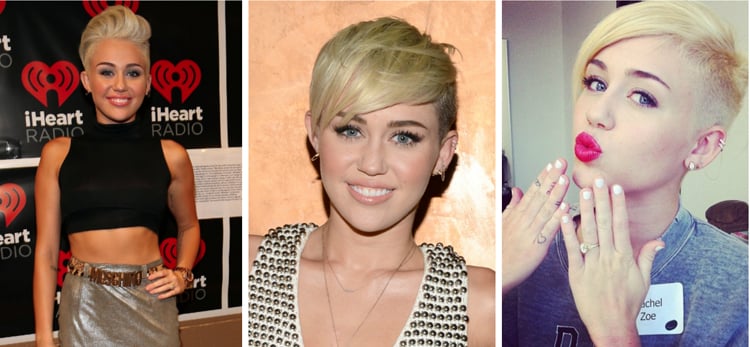 [Also Read: Celebrity Short Hair Looks]
Miley Cyrus Pixie Hairstyle:
Another one of the celebrities to rock the pixie hairstyle, Miley embraced a short pixie hairstyle for her and she gave a platinum blonde look to it. The pixie haircut, unlike most haircuts wasn't too edgy and it gave her a somewhat soft and angelic look, even though her hair was cropped very close to her face. Just ask your hairstylist for this look when you are really feeling adventurous and are not scared to chop off your hair.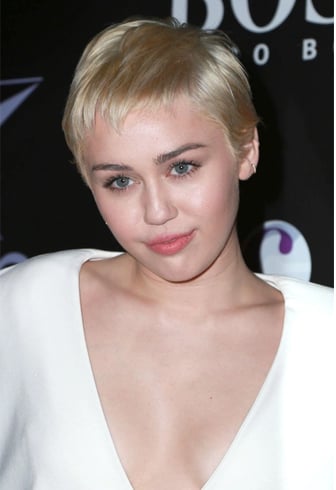 Mind it, you will need to lose a lot of your hair – this is especially for women whose hair takes a long time to grow. Getting this hairstyle might mean that getting long hair after getting bored with your locks will not work very soon!
Images Source: wordpress.com