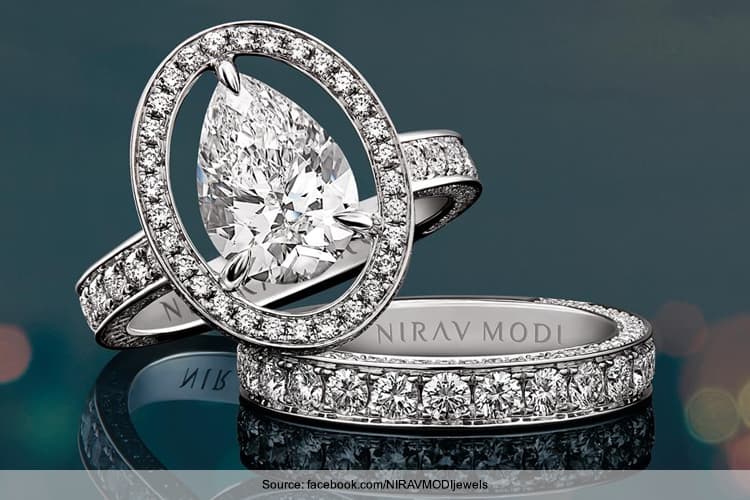 Ask any bride-to-be about her thoughts on choosing an engagement ring in diamond, and her biggest concern would be the four Cs-color, cut, clarity, and carat. While some may prefer an art deco design, few may prefe bands. But the modern Indian bride usually goes for an engagement ring that blends well with her personality. So when she finally says 'I do', it resonates with her.
Why Nirav Modi's Jewellery is a One-of-a-Kind Heritage?
Nirav Modi rose to fame as a jewellery designer, by learning the craft from his family business. He grew up in Antwerp in a home with two generations of diamantaires. It was no surprise when he entered the jewellery business, he chose to launch his own diamond-trading company in 1999. After ten years, Modi received a commission from a friend to source a pair of solitaire diamonds to transform them into a pair of earrings. Eventually, he found himself drawn to the creative process and went on to creating unique jewellery.
After another five years, Modi was ready to launch his own jewellery line that moved away from the traditional designs. His collection meets western design with sophistication.
His huge success has led him to make it to the Forbes list of India's richest people last year. His pieces have been worn by the likes of Kate Winslet and Aishwarya Rai.
He has this to say about his inspiration-'I travel a lot, I get inspired, and I give a narrative, an emotion, to my designers who sketch. Then the engineers figure out how to make it.'
"Fine jewellery is always so serious; I thought, let's have some fun with it, and art, of course, is always inspiring."
Nirav Modi jewellery is inspired from art, nature, poetry, and other things that artists will recognize. Beautiful diamonds are sourced and exquisitely crafted, making it a perfect choice for buying your engagement ring. Modi's diamond ring collection is unique and perfect, which marks all the values of a solid relationship. All the designs are well-crafted adding a more personal touch. In 2014, Modi opened his first jewellery store in Delhi, before expanding to open stores in New York, Hong Kong, and London Bond Street.
He did not stop there. Nivav Modi also chose three brand ambassadors- the supermodel businesswoman Rosie Huntington Whiteley, Indian supermodel Lisa Haydon, and fashion industry favorite, Andreea Diaconu.
If you are curious to know more about diamonds or are going to put a ringe on your finger soon, then we suggest you read ahead to learn Nirav Modi's tips on finding the best engagement rings.
Tips by Nirav Modi on How to Buy the Best Engagement Rings:
An exclusive interview with the renowned diamantaire, Nirav Modi, reveals everything about selecting the perfect ring. You can read ahead to take his tips on finding the best engagement rings:
It is natural that a bride may decide on several looks for several functions, she should take into consideration the design that suits her personality when selecting an engagement ring.
[sc:mediad]
A jewel usually brings out the brilliance of diamonds, so the use of minimal metal in a setting may help to maximize the stone sparkle. Modern brides also appreciate the use of jewellery that is versatile enough to be worn daily after the wedding.
It is essential to focus on the diamond quality as well as craftsmanship that go into the creation of jewellery. You may go for the highest quality GIA-certified diamonds and superior craftsmanship.
Any jewellery meant for a bride should be versatile and unique. But at the same time, it is essential that all the jewellery worn should be light, fluid, and comfortable to be worn daily.
How to Select the Ring According to Your Personality:
If you cannot decide between a classic solitaire and heirloom cut-ring, then let us guide you on how to pick an engagement ring.
1. The Vintage Bride
The bride that fancies a sparkly ring will love this rare and dazzling piece. A fancy-cut diamond solitaire solidified with diamond side stones makes for a befitting choice for the princess bride.
2. The Classic Bride
The Tiffany Setting with diamond band is the perfect engagement ring for the bride who loves the classic design. This engagement ring has all the old-world charm and elegance. And nothing can be classic than this iconic engagement ring.
3. The Minimalist Bride
A heart-stopping rock, which will make her comfortable rather than squeal with excitement. So a classic platinum band with good-sized solitaire will do the trick. She can always stack it with an eternity wedding band.
4. The Modern Bride
The unconventional bride loves to stand out so the endless band by Nirav Modi will make a perfect choice. This patented Nirav Modi rock is flaunted by diamonds that flow into each other seamlessly. Each diamond is cut and set suitable to the bride's finger. Nothing feels more like a personalized luxury than customized diamonds.
5. The Hipster Bride
Most brides care less about the carat in the diamond, but care more for the thought behind the ring that matters to the bride. This is the reason why a fuss-free yet classy engagement ring will win over her heart totally.
Big Trends and Predictions of Nirav Modi for Solitaire 2018:
Nirav Modi gave a twist to the solitaire classic by introducing patented jasmine cut ear studs in canary yellow.
Diamond bangles are the latest trend that can be teamed with anything. Go for the Nirav Modi Embrace bangle, featuring unique interlocking stretch mechanism.
Hope you enjoyed reading through this engagement ring guide on Nirav Modi seamless collection of diamonds, with calibrated designs. If you have any queries related to this, then you can post them in the comment box below.