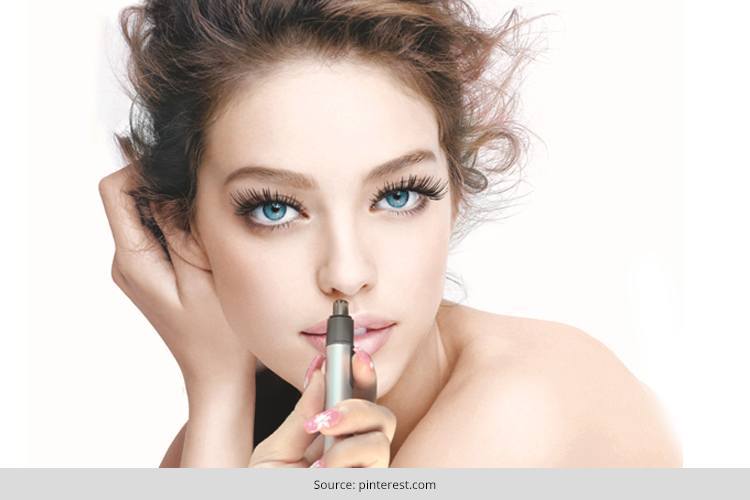 Do you find peeking nose hair unsightly and embarrassing? Go for a wax to those tenders tucked in neatly. However, if you think that nose hair waxing is a very exotic and glam job, then its time, you did a reality check.
Waxing of nasal hair outgrowths is nearly the same as removing facial hair, hair from under your armpits or legs or other parts of your body. This type of waxing involves coating or layering several thin wooden strips with wax or dipping the sticks in a wax tub. Thereafter place the strips inside both the nostrils, letting them stay put for about 20-30 seconds. Finally, yank off each of the strips very gently (so as to make the removal process less painful) and you'll clearly see the hairs stuck on the wax coating.
Do You Really Need To Go For Nose Hair Waxing?
The entire procedure of nose hair waxing will cause you some degree of pain, especially if you're doing it for the first time, irrespective of your cautiousness. However, the same job of getting rid of nasal hair, if done by a waxing professional or beautician is of course less hurtful. In fact, if the entire technique is executed with meticulousness, it won't hurt at all, particularly if the waxer smoothes some Azulene oil or Aloe Vera cream over the area.
Dwelling on the necessity of plucking out nose hairs in the context of appearing more charismatic, you can do without it. Retaining nasal hairs is imperative as these prevent dirt and dust particles from entering the nasal membrane or trachea during respiration. So the hairs in your nose, act as a screener or barrier, straining out grime and particulate matter, and pulling these out might make your respiratory system vulnerable to afflictions. Nevertheless, there is no reason to get anxious about that, as waxing sticks go only upto a certain extent and not very deep within.
[Also Read: Tips To Make Waxing Less Painful]
Side Effects Of Waxing Nose Hair
Now, if you get too desperate to weed out all the hairs inside your nostrils, it may result in a little blood trickling out and clotting in the nasal cavities. Consequently, bacteria and/or virus that are inhaled with each breath will form colonies and start to multiply leading to the same entering the bloodstream. As veins and arterioles in the face don't have defensive valves, the bloodstream circulating throughout the body, is liable to becoming infested resulting in your unwarrantedly suffering from various diseases or disorders. So, from the viewpoint of one's wellbeing, removing nose hair completely may not be a step in the right direction, particularly considering the side effects of waxing nose hair.
[sc:mediad]
Waxing Nose Hairs Safely
For waxing nose hair safe, it'd be more practical to use the services of a waxing professional or get the same waxed in a well-known salon. Professionals in reputed salons will always advise you to wax only those hairs that jut out of your nose instead of going deep within. These hairs are got rid of by gently poking a wooden applicator (coated with a lump of wax that has been moderately cooled down) inside the nostrils. The applicators or wooden sticks are inserted only upto the nose ball and not beyond that thereby keeping the ciliated layer intact.
You Can Still Look Great Without Waxing Nose Hairs
Keeping your nasal hairs intact is essential as they form an integral part of the body's immune system. Pollutants like bacteria, dust particles, toxins, and particulate matter get stuck in the nasal hairs keeping them from entering the bloodstream. The finer, microscopic hairs are lined up deep inside like a ciliated layer while the coarser, bigger hairs stick out of the nose. Long hairs protruding out of the nose can be quite embarrassing and the problem generally affects men more than women.
Anyway, you can do away with these irritating nasal outgrowths simply by trimming them with a scissor, trimmer or tweezers instead of waxing the same. For trimming with scissors, use those that have slightly roundish tips. For clipping hairs with trimmers, you can choose from manual or automatic ones.
[Also Read: How To Take Care Of Skin Post Waxing]
When selecting tweezers for the trimming process, you should go for those that have somewhat aslant handles and tips. When using tweezers to pluck nasal hairs, ensure that you pull the hairs in the same direction they grow. There can be no disputing the fact that nose hairs are unsightly and you should eliminate these if you want to present your best face. However, it is suggested that you should refrain from the waxing procedure if you can avoid it as the chances of your getting infected by resorting to this method are quite high.