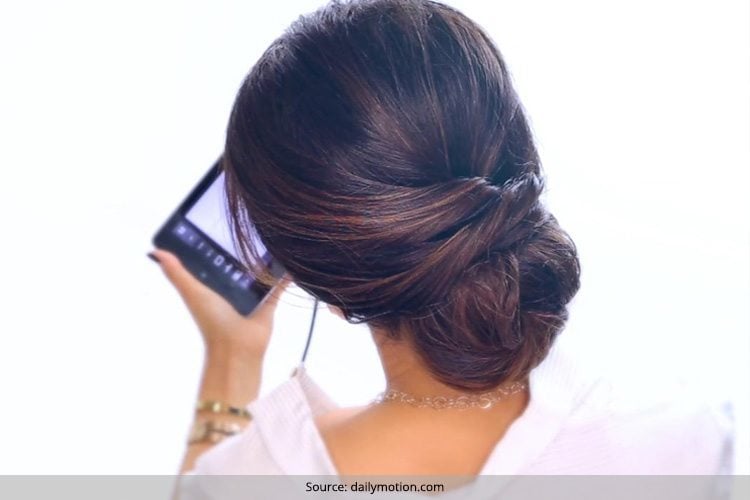 We all have good days and bad days with our hair. On days when it is behaving well, you are confident and nothing can actually stop you, but on the day your hair is rebellious, you are at a loss on what to do! Well, fret not lovely maidens, we have some amazing hairstyles in store for you when your hair is not on its best behaviour and these greasy hairstyles will camouflage the greasy tresses in a jiffy! These oily bun hairstyles work like a charm, trust us!
[Also Read: Different Bun Hairstyles You Need to Know]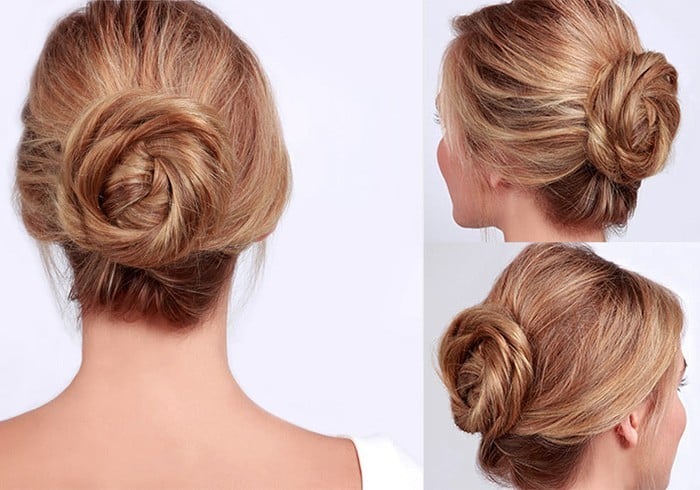 Greasy Hair Styles
Greasy hair styles in the form of buns are not only fun and easy to do, but they are extremely fancy looking too! So, even if you have an impromptu party to attend and your oily hair is freaking you out, these oily hair bun hairstyles will rescue you! Let's check out the best bun hairstyle tutorial we have in store for you.
Bubble Bun
The bubble bun is one of the easiest hairstyles for oily hair. Not only does this need no resources but it can be done in exactly two minutes. Trust us, we have used it and it really needs just two minutes of your time!
Tie your hair in a high pony and spray it with a hair spray. This will make sure that your hair sticks on its place. Now take a section of your pony and halfway down, tie another rubber band to it. Now fluff up the part where you have tied the rubber band too and tie it down firmly with bobby pins after securing it on your pony's edge. You can check out this video for more clarity!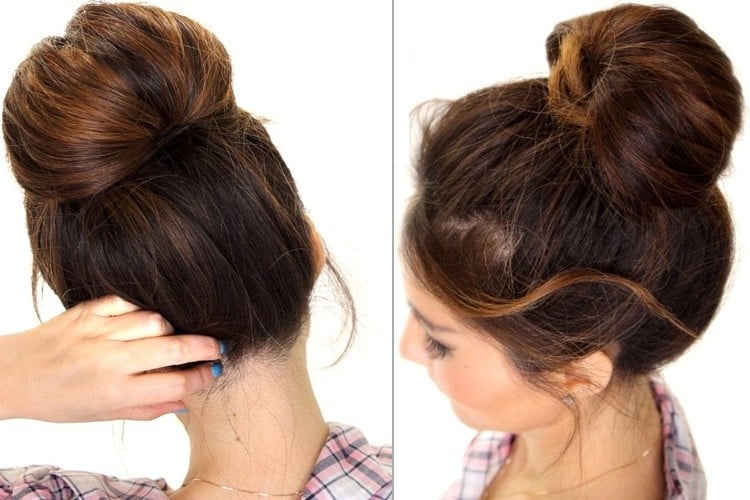 The Simple Updo
The simple updo, as the name suggests is actually one of the easiest hairstyles that you can have. It requires only two minutes or so and some bobby pins. Also, it is suitable for almost any length of hair. If your hair hasn't been washed for a few days, then this hairstyle will look perfect!
[Also Read: Messy Bun Hairstyles with Tutorial]
Just brush your hair as you would do every day and use a rubber band to tie your hair into a pony. Now twist this pony into a bun and secure it with bobby pins and the rubber band. If you want to look all prepped up for a party, add a few hair accessories-like flowers or a glittery hair accessory to complete the look.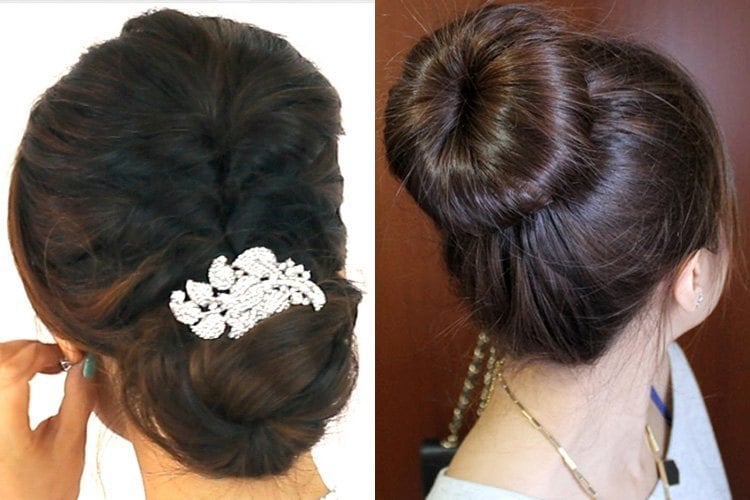 The Ballerina Bun
This one is suitable for hair that is longer and hasn't been washed (of course!). Just like ballerinas tie up their hair in a high top knot, all you have to do is pull up all your hair in a high top knot that sits primly on the top of your head. The only problem that you may have is that your oily hair bun hairstyle may topple if you don't use enough bobby pins to secure it. So make sure you do!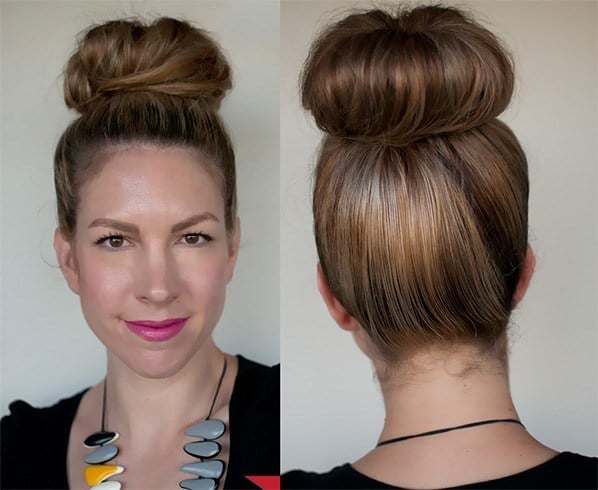 For a little twist to your ballerina bun, try making a braid and twist it around your top knot, it will give an even more elegant look. Check out this one: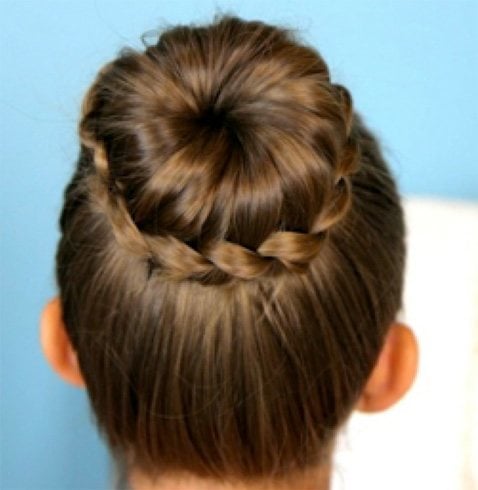 The Twisted Braid Bun
This one is for you guys who have some little time in hand to invest on a prettier looking bun. The braided and twisted bun looks extremely elegant and all you need to do before tying up your hair in a bun is to braid it up. Now the types of braid you want is up to you, but after you are done braiding, simply twist this braid into a bun! Voila- it is done! Spice it up with some hair accessories or flowers.
Here are some different styles of braided buns: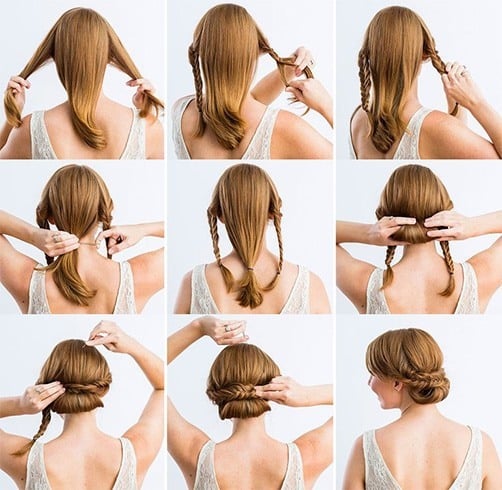 [sc:mediad]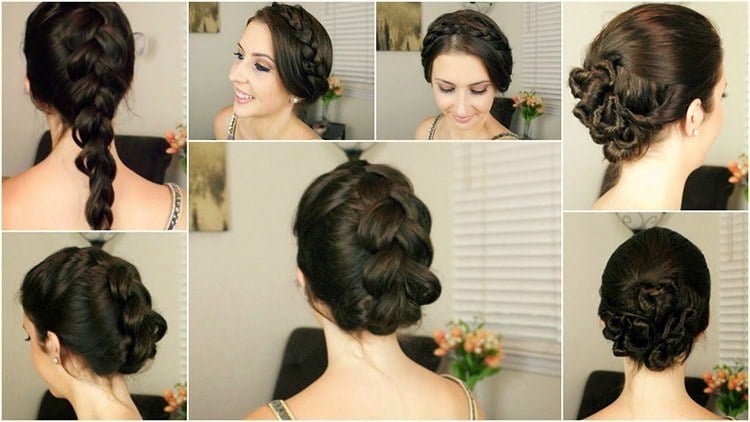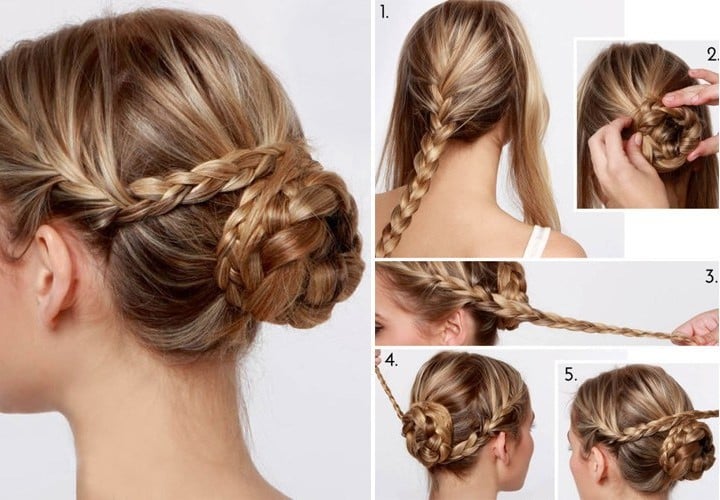 So these are some amazing hairstyles for oily hair. Let us know in the comments if you try any of them!