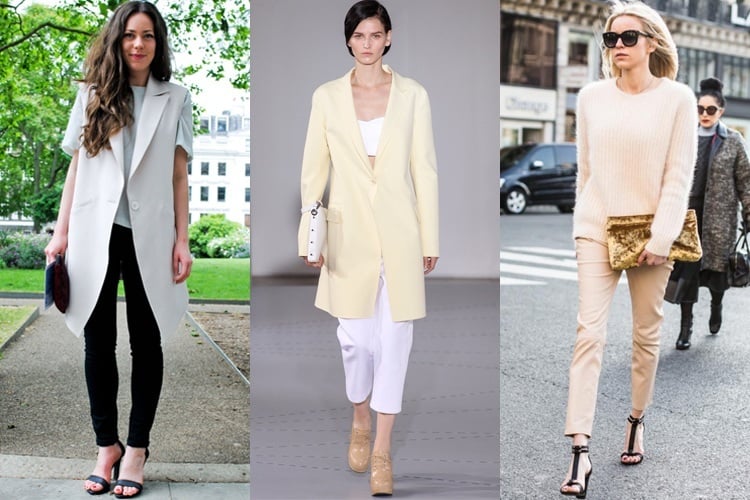 One doesn't have to spend a bomb to dress up like a diva for the New Year eve party. And we say that with utmost confidence, because the old adage less is more works wonders for the party season. We really don't want you to dress up too heavy, since there would be a lot of dancing around. While you swirl and twirl in his arms or with friends, ringing in the New Year, you wouldn't want to waste a moment managing what you wear, isn't it? So here are minimalistic 2016 Fashion Trends that you can emulate and begin the year on a fashionable note with. Please take a look and let us know what your thoughts are on the minimalistic 2016 Fashion Trends.
New Year's Fashion Ideas
Here are some of the happiest new year's fashion ideas to flaunt this season. Try out these 2016 Fashion Trends.
1. Polo Necks And Midi Skirts
Quite elegant and chic, the humble oversized polo neck cardigans with a black midi skirt would be an haute statement for a dinner party. Pair the look with heels and shades for the eyes if it is a daytime event, or leave the shades at home for the night. Carry a chic bag and wear your attitude though, and make heads turn!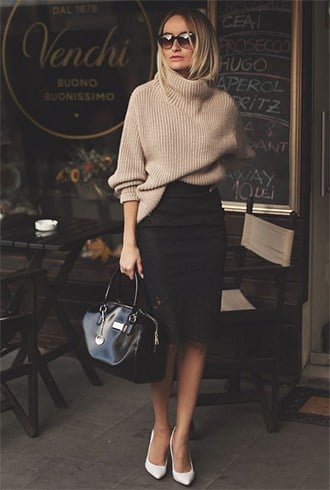 2. Funnel Neck Cardigans
You could style up wearing funnel neck cardigans in chunky notes and dark, with slit midi skirts and lacy heels. If you would like to be a little more sporty and adventurous, you could complete the look with sneakers on the feet and a topknot so messy.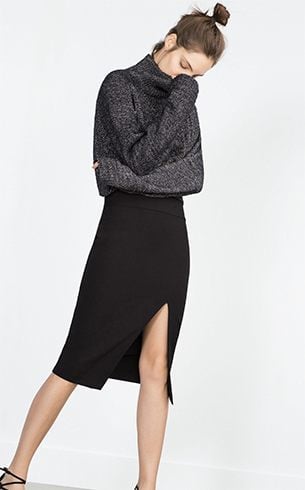 3. Neutrals And Blacks
Says who you couldn't wear neutrals to an event or a gathering? When looking at minimalistic fashion and how to dress in 2016, new looks in tones so nude and neutral would be gaining momentum in 2016. For example, a neutral long dress with black stockings and a thin black waist belt is a classy number to show off.
[Also Read: French Women Style]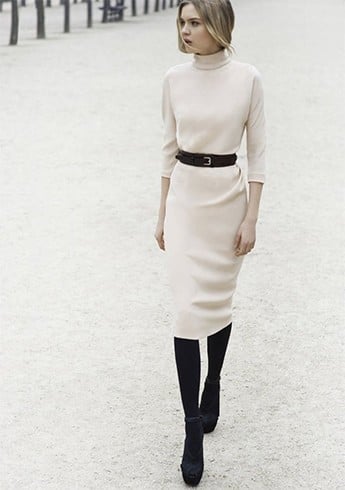 4. Gorgeous Party Jumpsuits
Gorgeous ivory party jumpsuits have more than just the touch of all things feminine on it. The number in question speaks of minimalism for sure, especially when worn with neutral accessories not on the neck and the wrists, but the ears.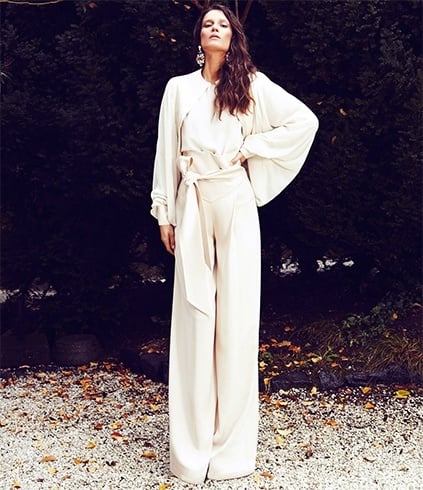 5. Classy Sweaters And Leather Pants
Make an haute statement at the parties this time, wearing a classy cardigan or a sweater in floral patches. You could pair the look with an haute trench coat in powder tones and a pair of leather pants for the bottoms. Complete the look with boots for the feet or heels.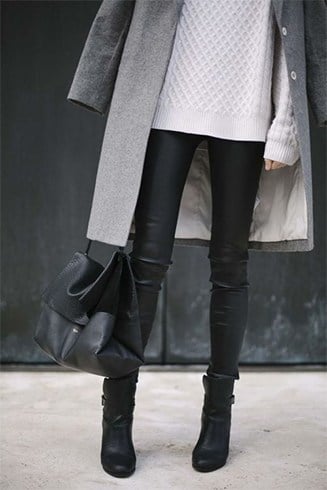 6. Cozy And Chic
What not a long oversized knee-length coat can do to make you look chic and sassy, which is why wrapping a long woolen coat over a shirt and trousers, would be the ultimate divaish style statement to flaunt.
[Also Read: Spring Fashion 2016 Australia]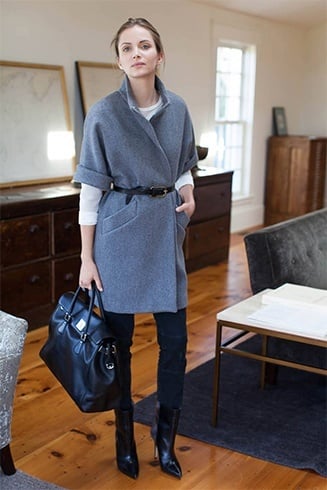 7. Knit Sweater And Jeggings
Jeggings keep the legs warm, and with a knit sweater so chunky and svelte, you would be turning up the heat around. Simple, innocent and very feminine to look and feel, the knit sweater in bottle green is an eye catcher and with minimalistic fashion touches.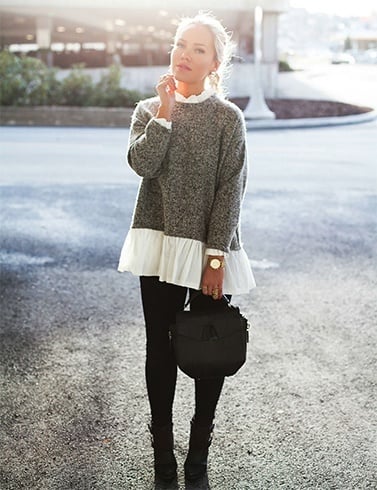 [sc:mediad]
8. Pastel Play
Dress in pastel tops paired with a long flowing pastel trench coat, and white denims for the bottoms with heels for the feet. The look comes around as sexy and one that isn't too hard to flaunt or try. Carry the same hued bag for the look to complete.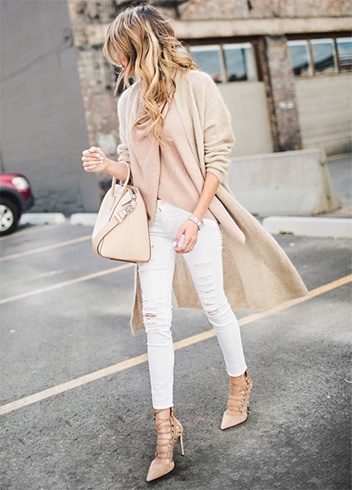 9. White On White
The look here is that of sophistication, simplicity, elegance and mystery. Enchant the onlookers around and play with whites on whites. You could pair the long white dress with a white cropped coat and white heels; how's that for minimalism and a white New Year party?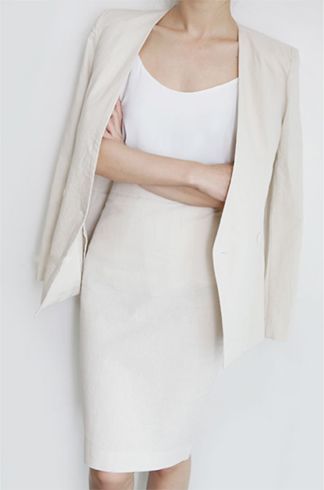 10. Funnel Tops With Midi Skirts
A blast from the past, this is a trend we saw back in the 70s and the early 80s, and we would like to try this look out for the New Year party too. White funnel cardigan tops, paired with pastel, pink, nude or neutral midi skirts are a bombing statement to emulate. Complete the look with chic ankle length black boots or nude heels!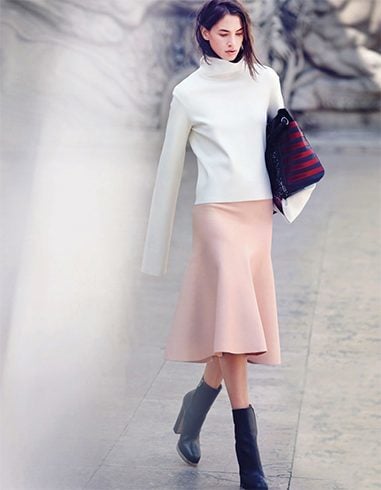 Did you love our ten upcoming fashion trends 2016 has in store for you? Did you like the ideas on al things minimalistic for the party to wear? Do let us know what your predictions are as future fashion trends 2016; write in!
Image source: pinterest.com