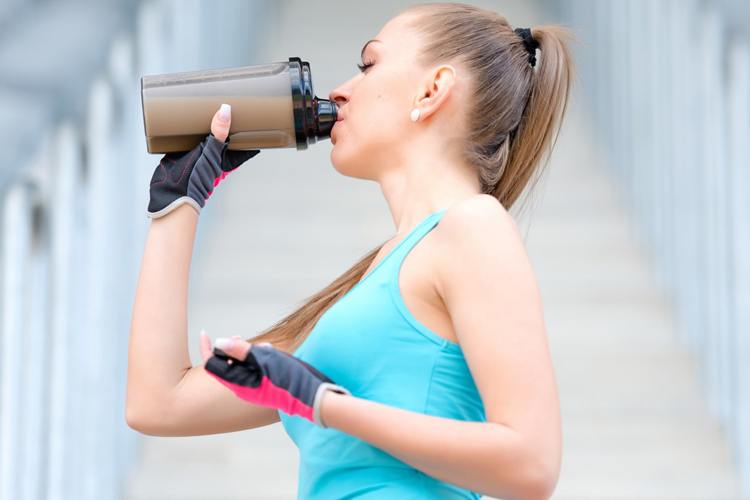 Who doesn't love to be fit and healthy? With the internet breaking over Katrina's abs and Shilpa's curvaceous figure, it has definitely motivated us ladies to hit the gym and yoga mats. But, did you know that just working out is not sufficient? Your body needs a proper intake of proteins and nutrients too. Now, you might be wondering how to do that, right?
Well, OZiva is your answer! With a thorough research and study, they have developed the perfect nutrition and protein-rich products. And to make it easier for you, we have listed 5 OZiva Protein & Herbs recipes which will help you in achieving that gorgeous and toned look. Adequate intake of proteins will not only do wonders for your body but are also quite essential for healthy hair, skin and nails.
OZiva Protein & Herbs Recipes To Include In Your Daily Diet
[Also Read: What Is Hypothyroidism Diet]
1. Kick Start Your Day With Banana Nutty Protein Shake
Ingredients
1 Scoop (30gms) Of Oziva Protein & Herbs Protein Powder
1 Banana
300 Ml Milk
1 Tbsp Crushed Almonds
Blend all the above ingredients together and include one glass of this shake with your breakfast. Your hair and skin will benefit from the goodness of milk and almonds and the protein intake will keep you full for a longer time and your hunger at bay!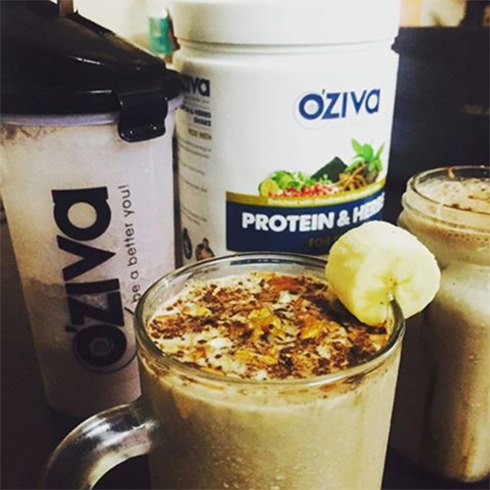 2. Brimming Bowl Of Protein Oatmeal
Ingredients
1/2 Cup Of Oats
One Cup Of Milk
Scoop Of Oziva Protein & Herbs Chocolate Protein Powder
Berries, Nuts & Chocolate Chip (Optional)
Start off by cooking the oats and milk together. Once it's cooked, add a scoop of OZiva Protein & Herbs Chocolate protein powder and start digging in. You can also top it up with some berries and nuts. Sounds pretty yummy! The whey protein will help in building and maintaining your muscles while your skin will be taken care by the berries and dark chocolate.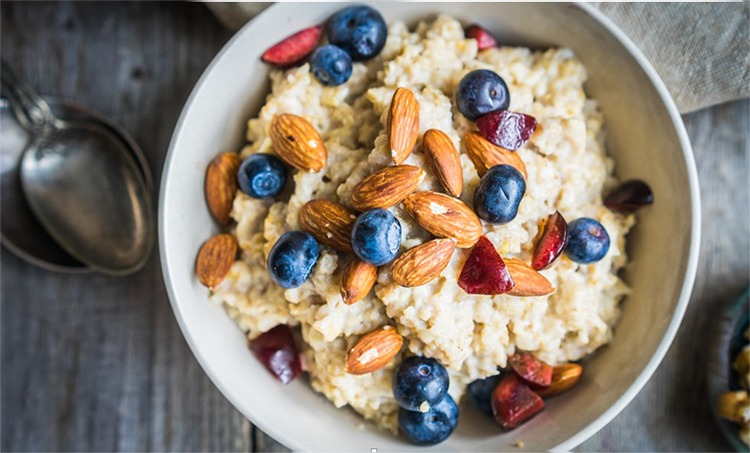 3. Chocolate Protein Mousse In Less Than 3 Minutes
Ingredients
One Scoop Of Oziva Protein & Herbs Chocolate Whey Protein
1 Cup Plain Or Greek Yogurt
Sugar Substitute, Some Nuts And Chocolate Chips (Optional)
[sc:mediad]
Whip them all up in a blender and you are done! A less than 3 minute recipe for a prolonged time of effective results. The yogurt will keep your gut in form, the whey protein will serve as a fat-burning promoter and the nuts will give you a hearty dose of energy and maintain your cholesterol levels.
Tip: Freeze the mousse for 30 minutes and then devour it.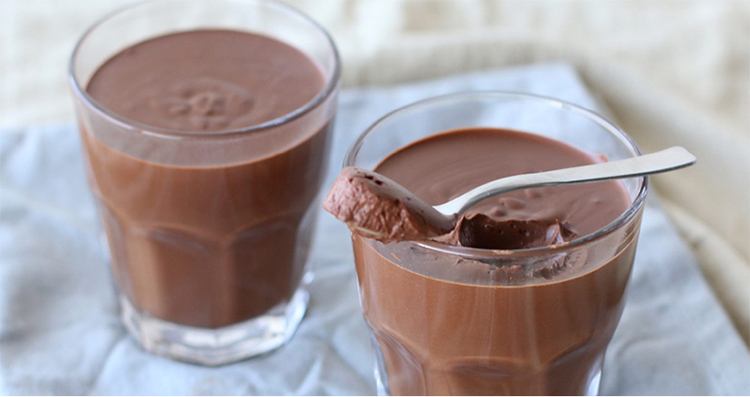 4. Protein Laddoos – Perfect Workout Snacks
Ingredients
6 Pitted Dates
1 Scoop Of Oziva Protein & Herbs Protein Powder
2 Tbsp Peanut Butter
2 Tsp Ground Flax Or Sesame Seeds
Put them all in the food processor and blend it well. Once done, you can roll them into small laddoos and chill them for some time, for a better texture. As yummy as it sounds it is also quite nourishing as this is healthy for your heart, gives you instant energy and helps with muscle repair and recovery.
Tip: Treat it as a before or after workout snack to give your body an extra energy for the rigorous workout.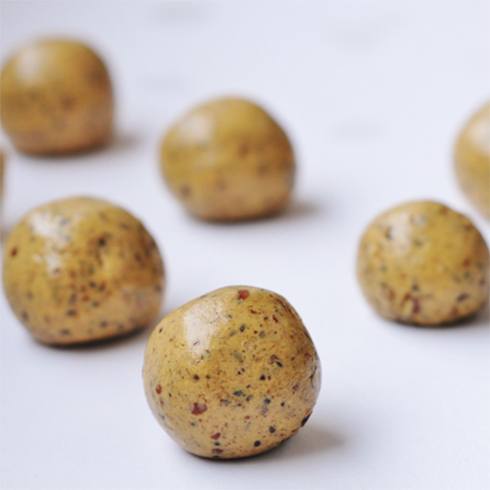 5. Hearty Protein Pancakes For Weekend Breakfast
Ingredients
1/2 Cup Whole Wheat Flour
1 Tbsp Almond Powder
1 Scoop Of Oziva Protein & Herbs Protein Powder
1/4 Tsp Baking Soda
2 Eggs (Whole)
1 Tsp Vanilla Extract
1/2 Cup Milk
Pinch Of Salt
Mix all the ingredients and make 1/2 inch pancakes on a skillet. Make sure you cook until they are golden brown. You can serve it up with some honey and berries as well. This wholesome breakfast will benefit you by keeping you full for a longer time, reducing hair fall, improving skin tone, enhancing your fiber intake and bringing a hormonal balance.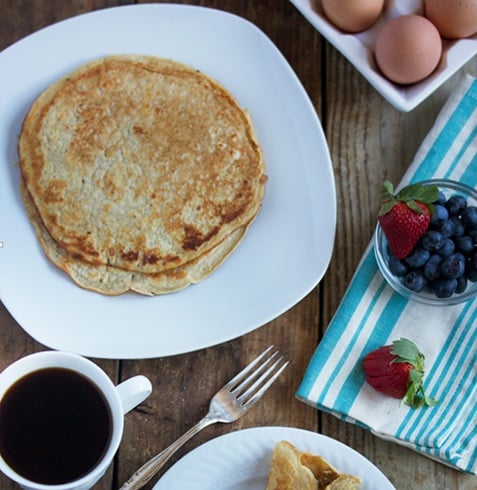 Aren't these recipes delicious, time saving and super healthy? We are sure that with these recipes in hand, your toned body look is not far away. The products are available on Amazon, Paytm or OZiva website.
I also found that they offer free diet consultation from the experts when you get the product. I tried it and found it pretty helpful!
So, go on, try them out and let us know your results after trying these recipes.