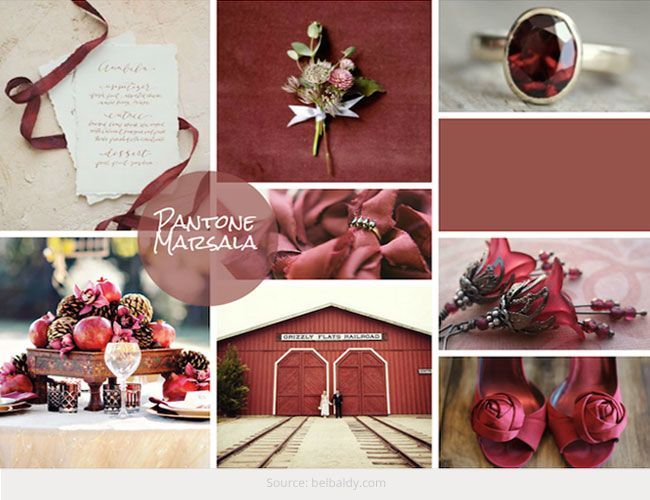 Pantone, the International color authority has declared the official color of 2015 and it's Marsala. As per Pantone, this imperial shade is "a naturally robust and earthy wine red" which is capable of enlivening our mind, body and soul.
As per Leatrice Eiseman, Executive Director of Pantone Color Institute,
"Marsala is a subtly seductive shade, one that draws us into its embracing warmth."
Pantone considers this shade as a unifying element that can create an impactful style statement if used on its own and when it is mixed with another shade it creates a great accent. Pantone also refers their 2015 official color as a 'tasteful hue'. Marsala, whose shade appears like fortified wine with its delightful richness, whilst the red-brown roots of Marsala exude an elegant feel of terracotta.
Pantone further refers this beautiful shade as ultra stylish. Not only our wardrobe, but Marsala can also enhance the decor of your home dramatically. And when this shade is opted for rugs and upholstered living room furniture then it instantly adds luxury to the interior.
Leatrice Eiseman has referred this shade as nurturing and fulfilling. Moreover, this natural shade complements dining and kitchen rooms, thereby making this shade ideal for tabletops, curtains and linens.
As per Pantone,
"This hearty, yet stylish tone is universally appealing and translates easily to fashion, beauty, industrial design, home furnishings and interiors."

[sc:mediad]
As every year the fashion and beauty world await this announcement, this year soon after Pantone announced about Marsala brands like Opening Ceremony, A.L.C and Oringle of Scotland have already incorporated Marsala into their pre-fall collections. Besides, Sephora, the mega beauty retailer has also integrated this official shade of 2015 into their beauty products.
Why Pantone chose Marsala as 2015's official color?
As per the executive director of Pantone, they felt that they should come up with a color that fulfills people's requisites. One of the most interesting features of Marsala is that even though it is made up of grounded red-brown roots, this official shade flaunts an earthy undertone that we find in red wine. And because of its versatile nature, this shade will definitely percolate the art world just as Momo art by Yoshitaka Amano in 2007.
Here are a few versatile features of Marsala that can be incorporated into fashion world
This shade is unisex, appealing to both men and women for apparel and accessories
It is a fabulous shade that exhilarates innovative patterns with other shades
Marsala is indeed flattering against any skin tones right from fair and dusky to dark. This sultry shade is a great go-to color for makeup, especially highlight the cheekbones and can also work wonder as eye shadow. Besides, this subtle shade is a chic option for nails and lips
Dramatic and grounding, this full-bodied red-brown adds warmth to linens and other home decor items. Besides, it is both dramatic and subtle as well
This earthy shade offers a matte finish just like terracotta, thereby highlighting the color's organic nature
Just as Radiant Orchid rocked 2014, Pantone is pretty confident that Marsala will prove to be "en vogue" next year.