Shantanu and Nikhil have been redefining the couture space for decades now. With their latest collection, " Independence", the label has set new benchmarks when it comes to couture. Shantanu and Nikhil presented a remarkable collection for A/W 2018 at the Bikaner House, Delhi.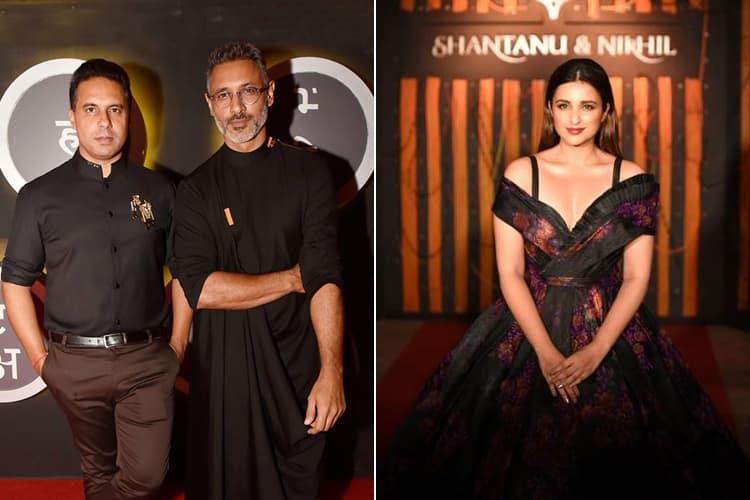 The designers chose the vivacious Parineeti Chopra and the dapper Arjun Kapoor to play their muse. Want to know more about their latest collection? Read on!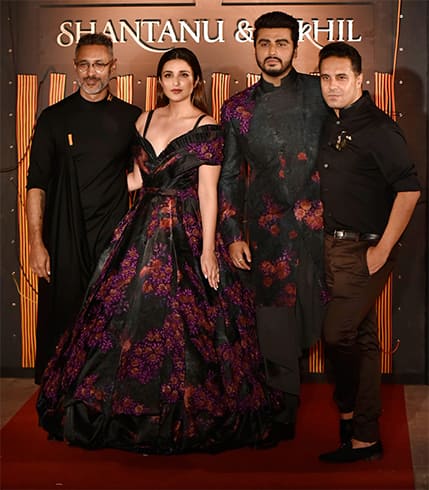 Details Of Shantanu & Nikhil's Latest A/W 2018 Collection:
Taking all their inspiration from Indian elements the collection presented traditional attires in their contemporary forms and fits for the new India.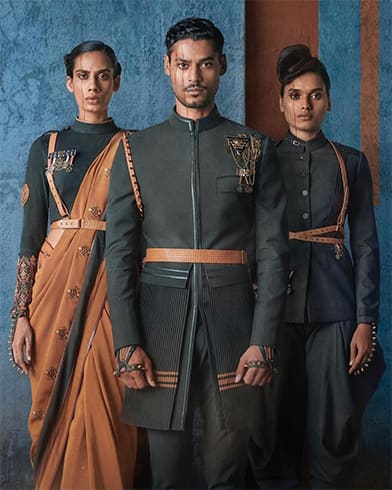 With the vision of having their clothes reflect, " freedom", freedom of life, freedom of choice, freedom to call oneself proud citizens, the designers fittingly named their A/W collection as "Independence".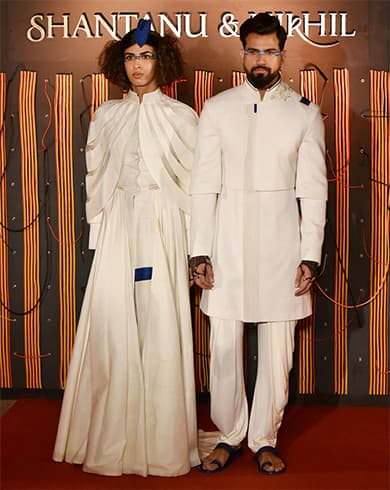 Elaborating on the theme further, Shantanu shared, " The reason why we call this collection Independence is because it is based on freedom – freedom as perceived by the millennials".
The highlight feature of Shantanu and Nikhil's Autumn/Winter 2018 collection is it's "Anti-Trend" aspect. Buzzing with unconventional shapes, cuts and capes, a host of pieces seem to blur the lines between masculinity and femininity.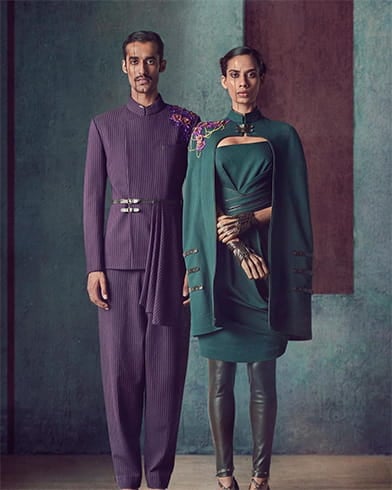 The result of this avant-garde project is spectacular as you can see here!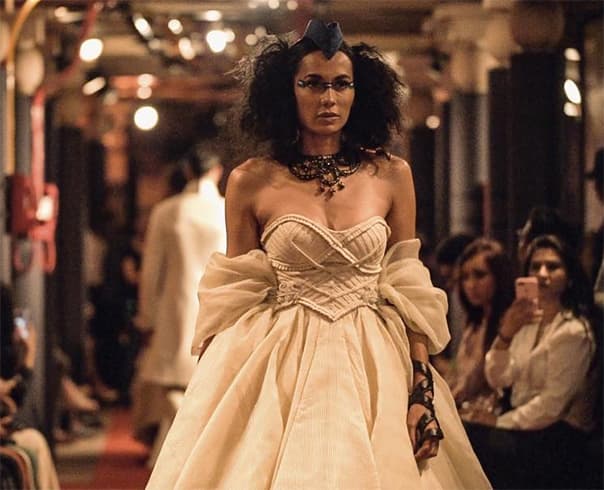 Apart from the structure, the collection boasts of that typical millennial edgy and rebellious streak because of its striking color palette that includes bright orange, blues, and yellows used as highlighters and patches on the garments.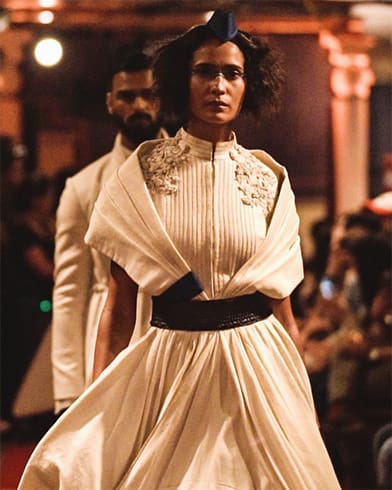 Here's an example of a contemporary take on classic drapery.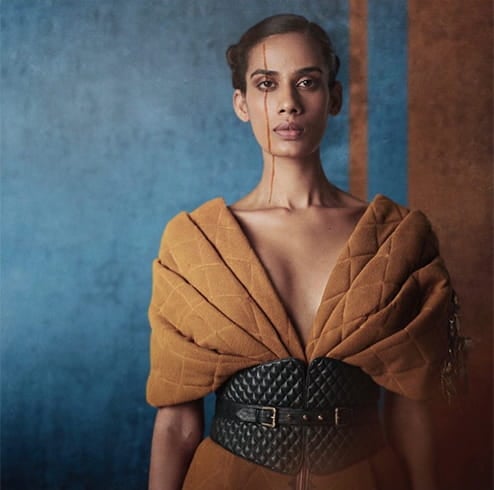 To showcase their special collection, the designers chose the effervescent and charming Parineeti Chopra and Arjun Kapoor as showstoppers.
[sc:mediad]
What's special about seeing these two together is the fact that they kick-started their career in Bollywood playing on-screen lovers in Ishaqzaade.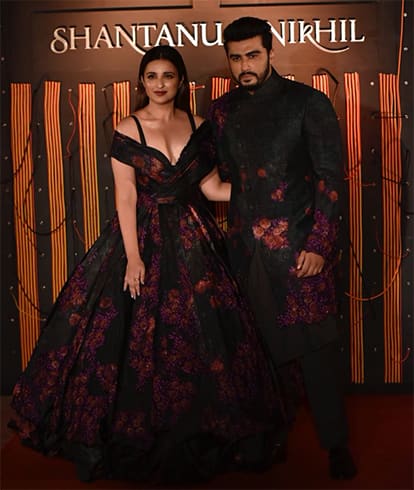 After all these years, Parineeti Chopra and Arjun Kapoor are all set to share the screen space again in their upcoming release Namaste England and as showstoppers, the two reminded us of their sizzling chemistry just ahead of their big release.
Arjun Kapoor was seen wearing a black asymmetrical kurta layered with a green bandhgala.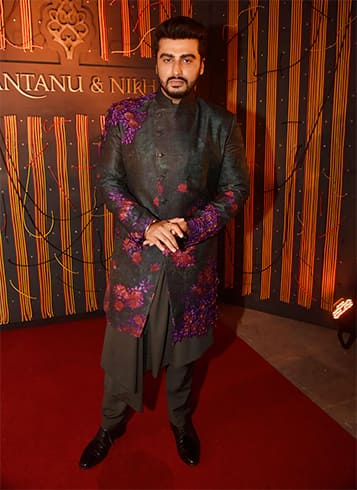 Parineeti staged a modern royal look wearing an off-shoulder voluminous gown. Baring her shoulders and flaunting her cleavage in a plunging neckline Parineeti did all the justice to the dramatic emerald green ball gown that boasted of an eclectic floral print in shades of pink and orange. Her slick hair and bright pout added oodles of oomph to her vintage look.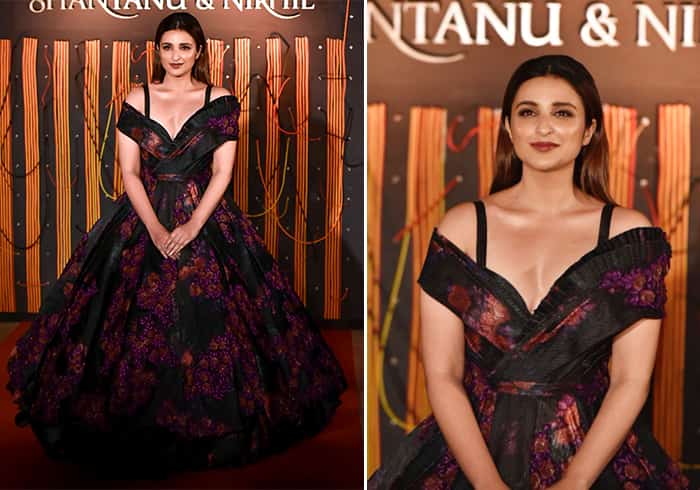 With the utmost grace and poise, the lovely actress took to the ramp and stunned her onlookers. With dashing Arjun Kapoor by her side, they set the runway ablaze.
When media caught up with Parineeti for her take on Shantanu and Nikhil's A/W 18 collection, Parineeti shared her excitement about their men's line saying, " I just loved being here and I also loved each and every outfit that I saw here. More than the dress I was wearing, I loved all the clothes the boys were wearing on the ramp. While I was backstage I was particularly noticing what the boys were wearing".
What's your take on the designer duo Shantanu and Nikhil's latest collection? Do let us know in the comments section. Stay tuned for more fashion updates from the celebrity world!
Images Source: instagram.com/shantanunikhil/