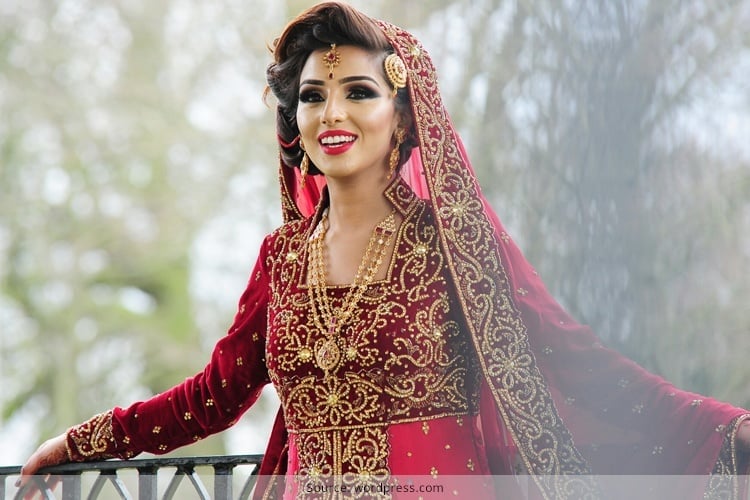 A Nikah or a Muslim wedding is a grand affair. A Muslim bride is even more grand-her lehenga which is perfect, her gorgeous sharara and not to forget her jhoomar. Though all brides and weddings are almost similar in one or the other way, Muslim brides have something distinctive. Their wedding albums will be a tad bit different than others. Let's check out the typical photos that a Muslim bride will have in her wedding.
The One Which Shows her Ensemble
Her gorgeous attire-you can't miss it. Every Muslim bride will have a photo where you would be able to admire each and everything in her ensemble. It is a sight to behold!
The One Which Shows the Mehendi and her Adaab
The essence of a Muslim wedding is of course in the way you do your 'Asalam'. Plus if you can show off your mehendi and your adaab at the same time, wouldn't it be wonderful?
[Also Read: Arabic Mehndi Designs to Inspire from]
Show off your Jhoomar
It's the most important part of your wedding and your ensemble. It is noticeable and this is what will make it different from the rest of the brides. So most Muslim brides should have a photo where they will show off their maang tika or their passa or Jhoomar.
[Also Read: Eco-Friendly Wedding]
The One With the Nikah Ceremony
The Nikah ceremony is one of the most important ceremonies in a Muslim bride's life. The ceremony in itself is a beautiful one and has many rituals taking place. There is the maulvi and the priest and a lot of other things happening around. Every Muslim bride should have a picture of the nikah ceremony. This makes it more special.
[Also Read: How To Wear Earrings With Hijab]
[sc:mediad]
The One With your Friends and Family
They are the ones which have always supported you-day in and day out. For you and them, the most special way to commemorate their presence is to have a picture which has all of them. Even for years to come, this will be one photo which a Muslim bride or for that matter any other bride will always cherish!
The One With your Shohar
The man of your dreams, your prince charming- you have to have a picture with the man you will spend the rest of your life with. Don't be afraid to take cheesy photos. After all, you and he will cherish these memories and pictures forever!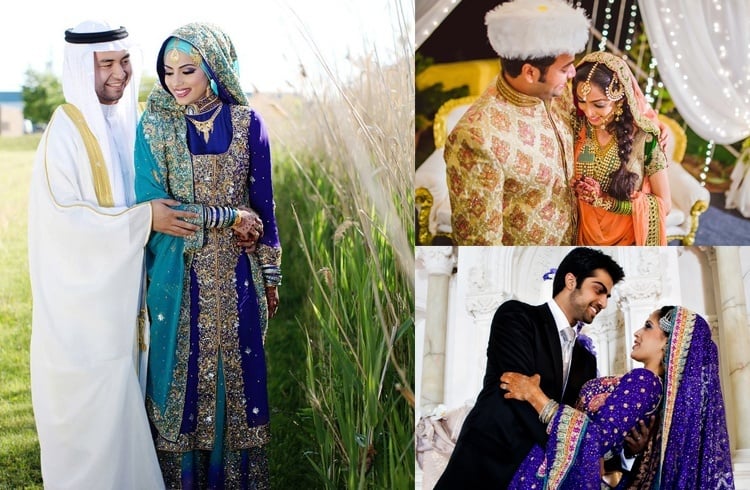 The Candid Photo
As a bride, there will so many things going around in your mind. From food to arrangements to makeup, you will be talking and thinking about so many things. In this entire melee, it is important that you have a few candid shots of yourself thinking all these! This is a perfect way to know and see the expressions that you really have.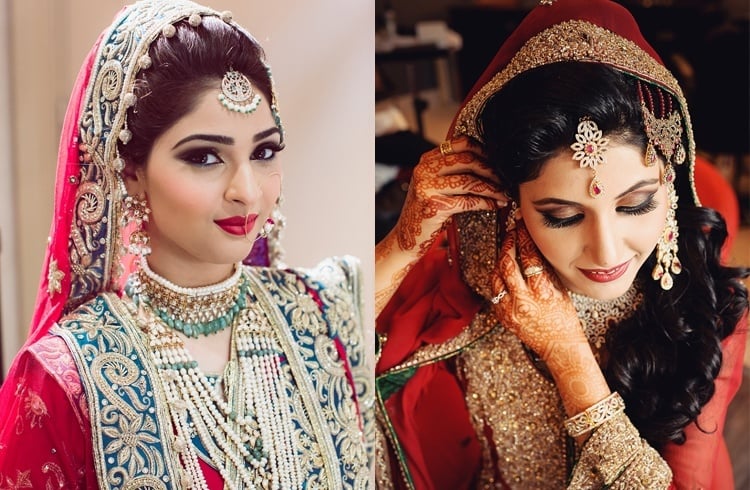 The Collage Which Says it All
This is one photo which has an essence of everything. A Muslim wedding should have a photo which has all the things that are happening around the wedding. Make sure you have a photo which will have people which matter all the most. Take pictures of everything and make sure there are candid photos of everyone. Invest in a good photographer who will be able to capture the beauty and the world of your wedding.
Every wedding is special, and for a Muslim girl, it is a momentous time in her life. Make sure you capture the best moments!