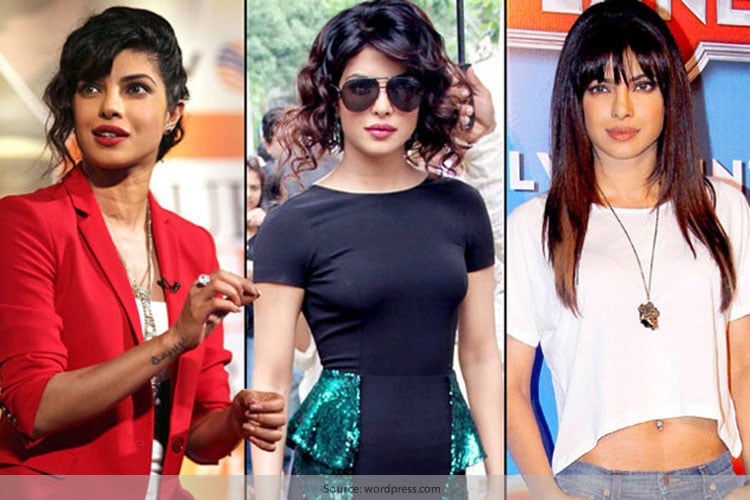 Priyanka Chopra or our PeeCee is one girl who not only commands perfection in every aspect of her multi-dimensional career but has also elicited plenty of wolf whistles and accolades for the style and oomph that she oozes! Passing with flying colors, the scrutiny of the worldwide fashion police, this first South Asian woman to bag the People's Choice Award has been infallible on her on-point style game, especially with her hairstyles. Adorning almost every hairstyle both in and out of the celluloid screen, she has indulged many women to consider glamorous looking hairstyles and haircuts.
Priyanka Chopra Haircut And Hairstyles
Without much further ado, let's check out some of our top favorite Priyanka Chopra hairstyles to appreciate and imitate.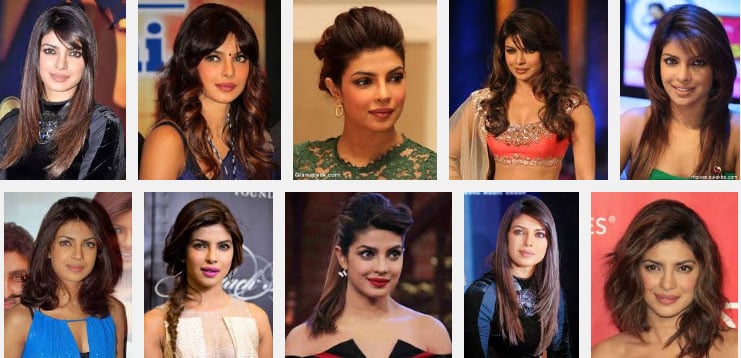 1. The Straight Look
Be it with Indian dressing or a western outfit, her silky straight hair always turns heads. One of our favorite Priyanka Chopra long hairstyles look is that of her flaunting her long tresses with a side part and a shine serum on it for the gloss finish. Whether the hair is spread all around or taken gently to one side, she has nailed the effortlessly cool and sexy style!
[ Also Read: We Want The 70s Hair Styles Back ]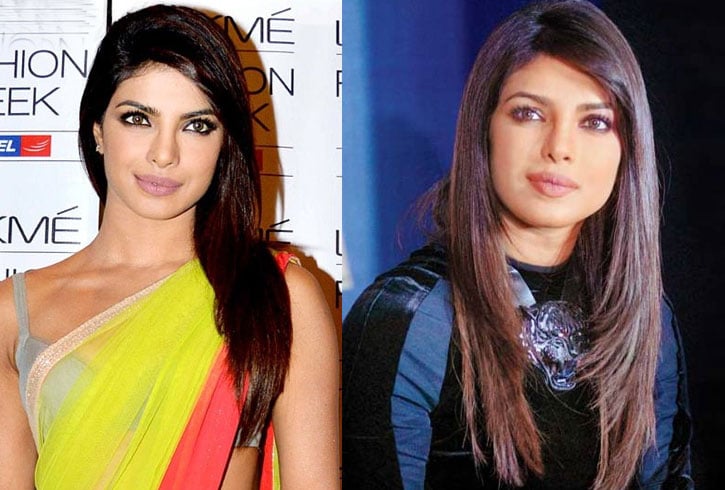 Here are some more of Priyanka Chopra's long hairstyles which we absolutely adore. Whether she is attending a formal do or enjoying some time off, her straight hair look is one of our favorite Priyanka Chopra hairstyle. Take a look below and see how she has rocked this simple yet stunning hairstyle in three different outfits.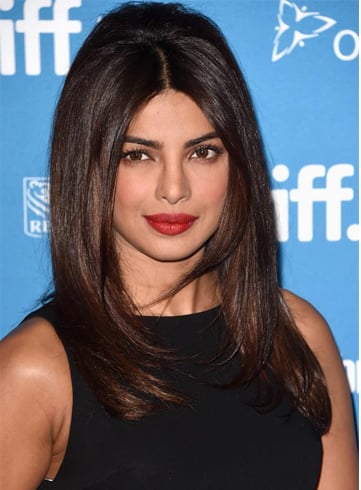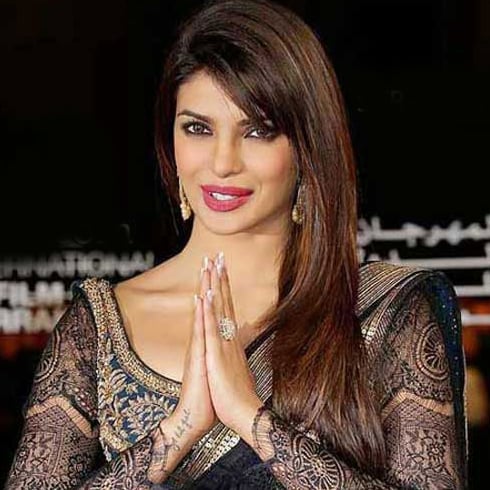 [ Also Read: Big Forehead Hairstyles ]
2. Geeky look
Normally soft curls and waves ooze a romantic beach vibe. But at a Mumbai NGO event for underprivileged children, Priyanka sported the soft beach waves with a pair of glasses to look all geeky yet extremely sensual and beautiful. The geeky look is no longer boring!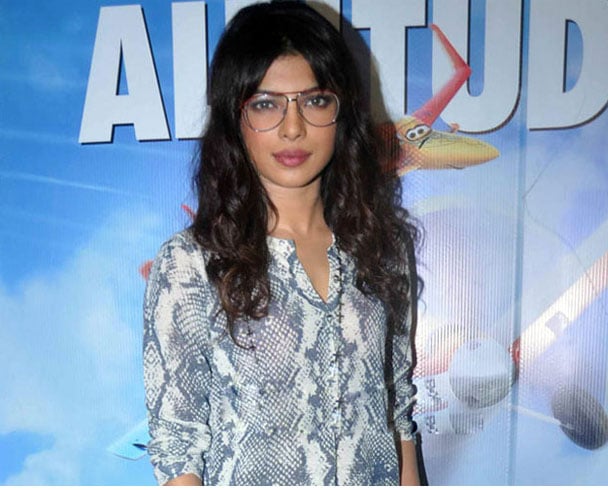 From the crop top trend to the monochrome effect to the geeky look, Priyanka nailed each and everything perfectly at the 59th Idea Filmfare Awards 2013 Press Meet. This Priyanka Chopra hair style looks quite fun and quirky!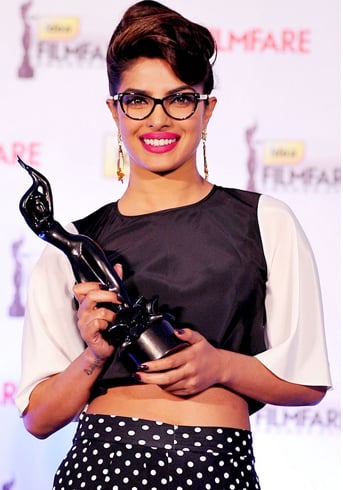 3. The Messy Braid
Probably, no divas can resist braids! Flaunting a messy side braid, Priyanka oozes the soft sensuality which is perfect for a casual outing or even an evening out with your hot date.
[sc:mediad]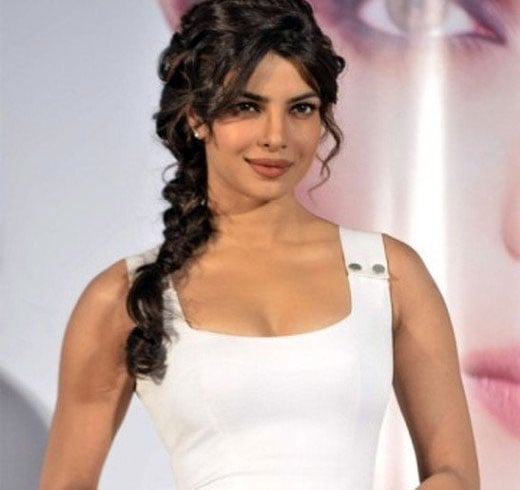 Though a Priyanka Chopra haircut is definitely on our wish list, her braided hairstyles make us want to stick to our long hair for some more time. Scroll down to check out some of Priyanka Chopra's long hair in braided style.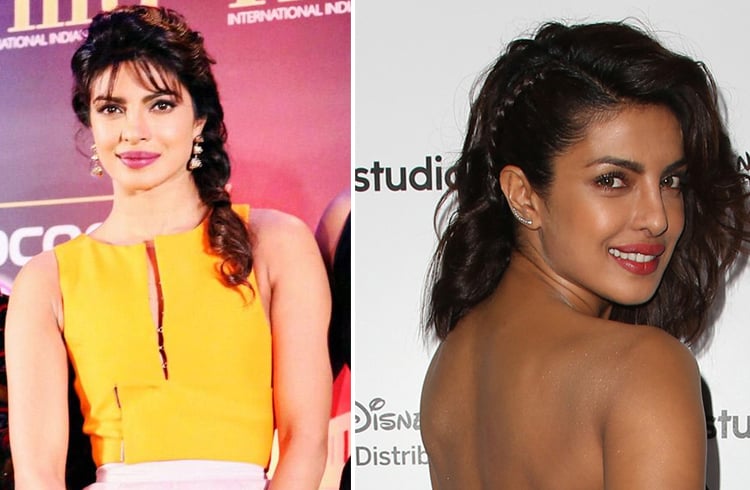 4. Classic updo
For the 2016 Screen Actors Guild Awards, the classic updo along with the long teardrop earrings gave her tulle dress, the perfect glamorous sophistication, befitting of a red carpet event!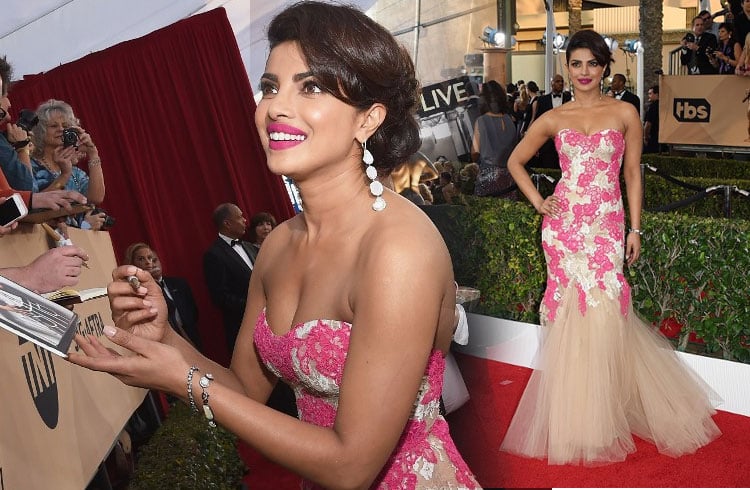 5. Priyanka Chopra haircut in Dostana
Set against the background of Miami, the movie "Dostana' not only presented homosexuality in a humorous manner but also made many eyes pop out over Priyanka Chopra's haircut and style. The confidence and panache with which she pulled the long layers with long side fringes cut in various styles with both Indian and beach vibe costumes left all gasping! Is it any wonder that till today, it counts amongst the most imitated Priyanka Chopra hairstyles, especially among teenagers and early twenties group.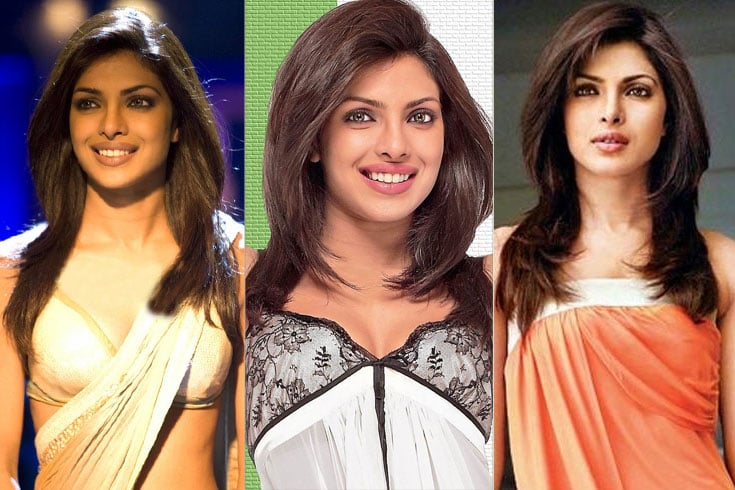 Priyanka Chopra's haircut in Dostana became an instant hit with the young college going girls. One of the main reasons behind this was that the Priyanka Chopra hair style in Dostana was fairly a low maintenance hairstyle!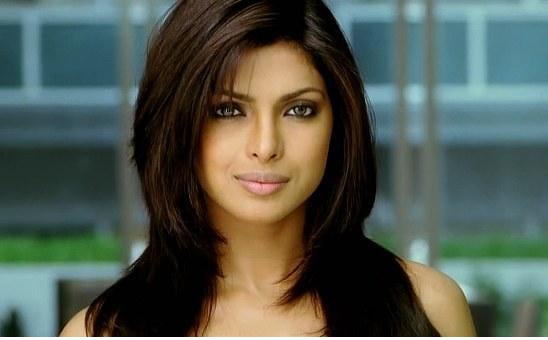 6. Priyanka Chopra Short Hair In Anjaana Anjaani
The movie garnered more attention and accolades for the ripped and knotted grunge look of Priyanka than the plot and songs! Priyanka Chopra haircut name sported in the movie is layered feathers with bangs in front! With her ultra-chic attire, kick ass goggles, and boots, her short hair style was perfect for blowing anybody's mind away! It's a little wonder that her indie fringes bang look made all college goers go crazy over her hairstyle!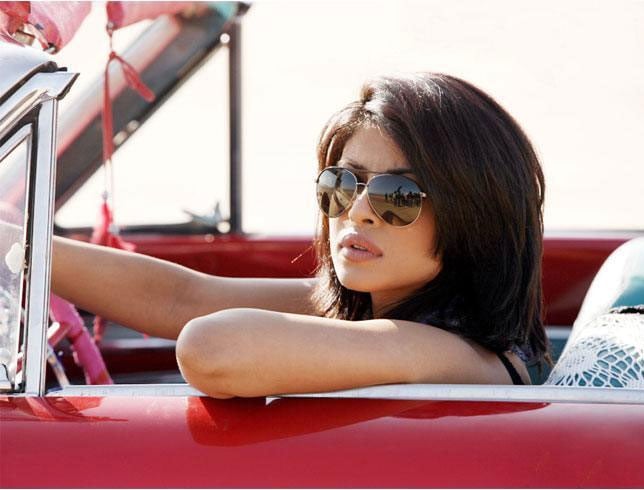 Now that you know Priyanka Chopra's haircut name in this movie, take a look at few more images and let us know which one of Priyanka Chopra's haircut in Anjaana Anjaani would you like to flaunt!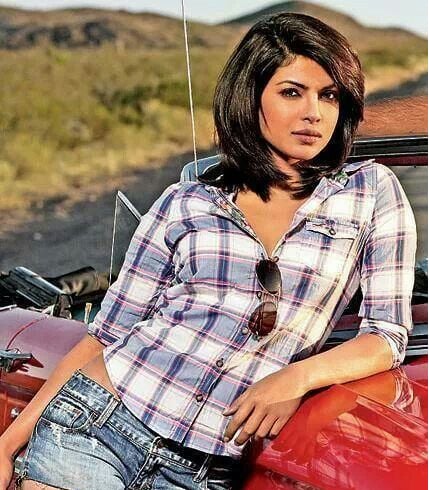 7. Priyanka Chopra Short Hairstyles
Normally sporting medium to long tresses, Priyanka carries the short hair styles with equal aplomb to be an inspiration to many! Priyanka had mostly donned the bob cut in various twists and reincarnation. The simple and straight bob cut with color highlights looks absolutely feminine on her. In the next image, the same cut in pure black and blow dried a lot of volume spray lends her a wild sensuality which she carries with cool aplomb! The last and the best of her bob look is definitely our favorite where she sports plenty of wavy curls to unleash her wild carefree side!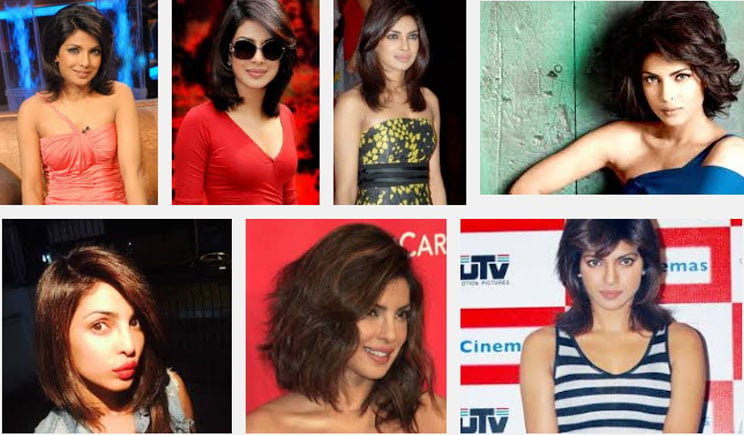 Though we don't get to see much of Priyanka Chopra's short hairstyles, there is no doubt that when she makes an appearance in her short hair, she looks absolutely cute and charming. If the above images of Priyanka Chopra's short hair didn't convince you, then take a look at some of her other short hair looks.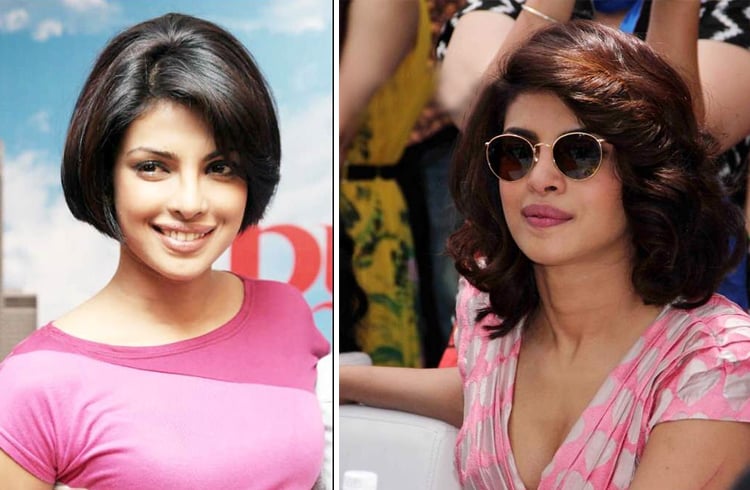 8. The Retro Hairstyle
Looking wafer thin in a jumpsuit, Priyanka has given her simple half up-half down hair, a retro twist which makes her look so edgy and chic!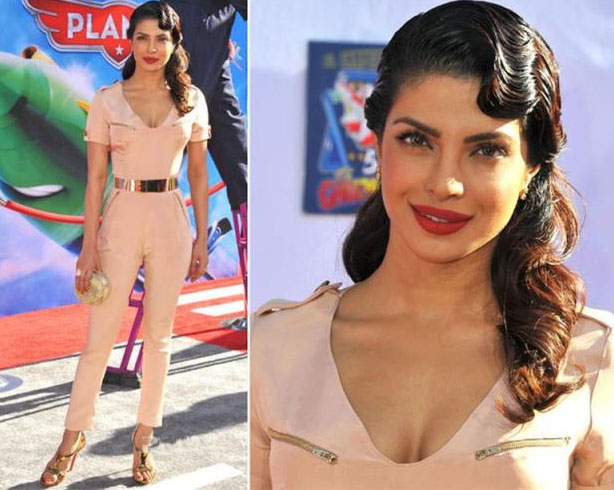 9. Curls
Curls and PeeCee go hand in hand! Curls make her already thick tresses look extra voluminous. This bushy hair looks amazing bouncing on her shoulders as she moves around! In the second image, her wavy hair with loose and bouncy curls lends her a soft sensuality perfect for an evening out! Curls are not only for open hair. Check out her messy bun with oodles of curls. Perfect for almost every girl, it's a sure shot killer look.
10. Fringes
Whether it's short wispy flicks with her shining straight hair with highlights or two level short haircuts with side fringes, they count among top Priyanka Chopra hairstyles! Quite a bumped up hairstyle –isn't it?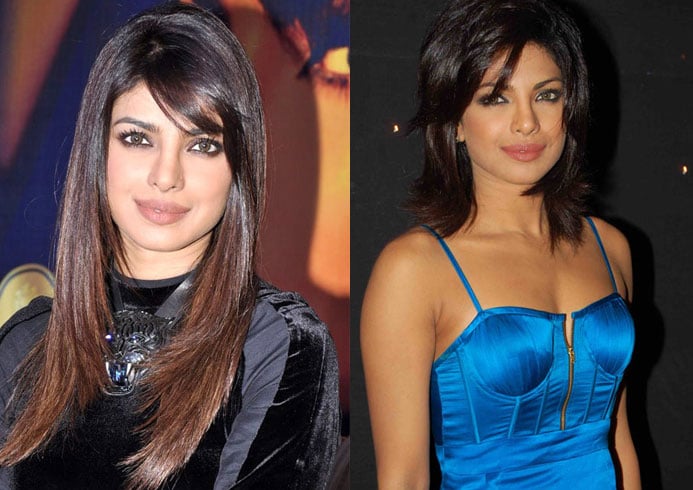 11. Bangs
Bangs look absolutely sizzling on Priyanka. Adorning them with ponytails, braids, updos and plenty of open hair styles, she never fails to impress. Check out some of her knee-weakening looks in bangs!
12. The Bun Style
Priyanka Chopra's hair bun styles look absolutely fabulous and glamorous. She is one diva who flaunts the hair bun style with both traditional as well as western outfits. Whether it is tying up her hair in a simple bun or being quirky with a twin bun, Priyanka has never shied away from trying out any of the hairstyles. So the next time you are wondering how to style your hair while wearing a saree, a dress or even a pant suit, take a leaf from Priyanka's style book and try the bun style.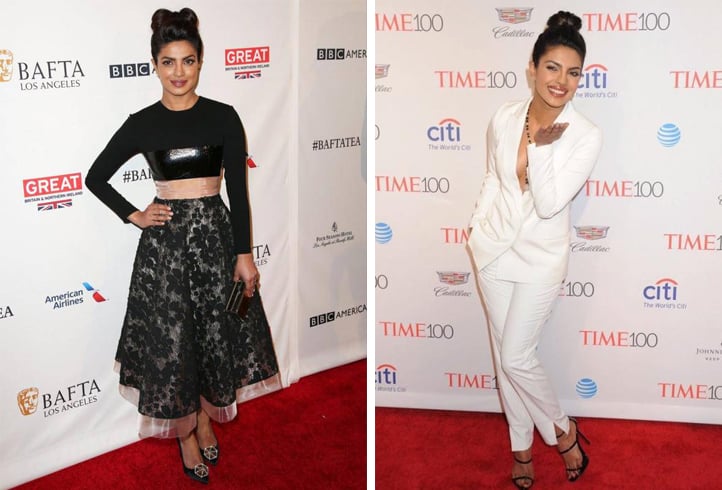 13. Priyanka Chopra Latest Hairstyles
Now that you have a truckload of information on various Priyanka Chopra hairstyles, let's take a look at some of her recent hairstyles. Whether it is Priyanka Chopra's hair extension looks or Priyanka Chopra's latest haircut, there is something that always attracts us to this gorgeous lady. Now that she has ventured in to the world of Hollywood, she has got us on our feet with all her appearances.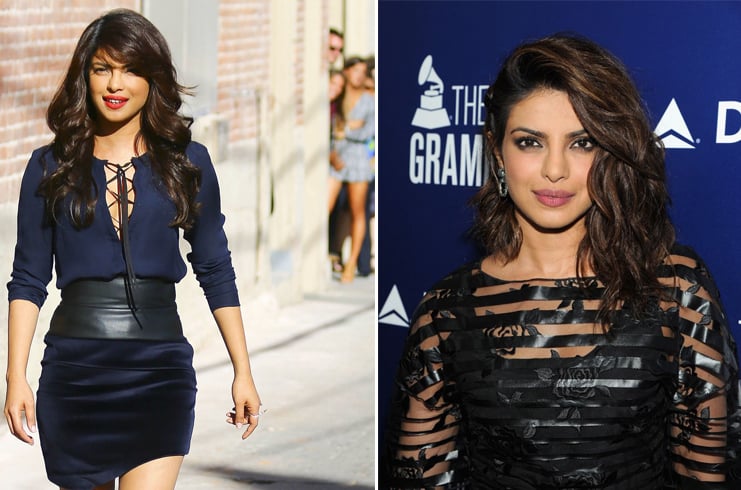 14. Priyanka Chopra Hair Color
We have rarely seen Priyanka Chopra sporting any hair color other than her natural black hair. We have seen her flaunting some colored highlights but nothing too major. One of the most shocking hair color was definitely when we saw Priyanka Chopra in red hair color in the movie Love Story 2050. We have also seen Priyanka Chopra in brown hair color in some of her movies.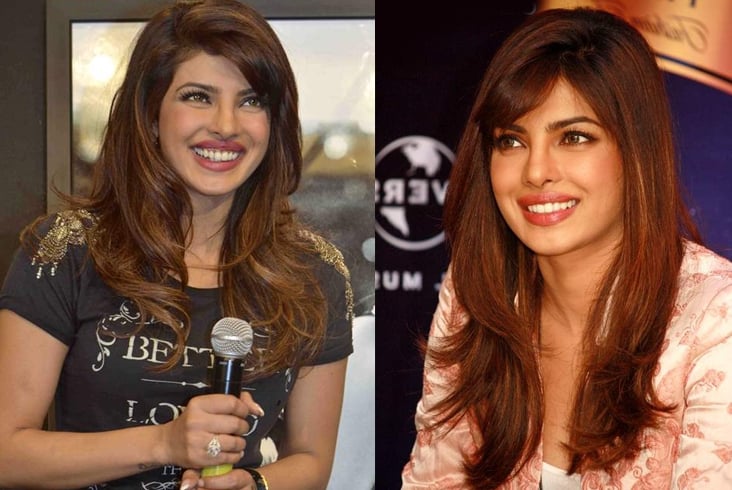 So which of Priyanka Copra latest hairstyle and looks catches your fancy? Do share your views her most favorite looks according to you!
Images Source: instagram.com