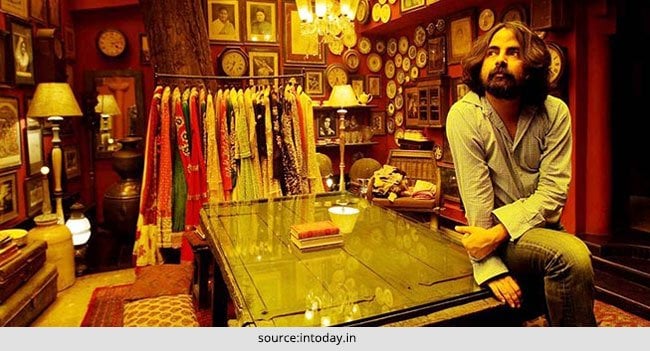 Sabyasachi Mukherjee. Does he even need an introduction? Let's face it, he is a household name around here. An extremely talented Indian fashion designer hailing from Kolkatta, Sabyasachi Mukherjee has successfully managed to get a place in our heart. And looking at his collections every season, we know he is here to stay!
It's no surprise that every girl who dreams of getting married has a scrapbook full of Sabyasachi trousseau. Since we are living in a very technologically forward time, every single women with an appreciation for fine clothing has a board full of Sabyasachi's finest collection on Pinterest as her secret vice, her guilty pleasure. That's what our beloved Sabya can do to the ladies.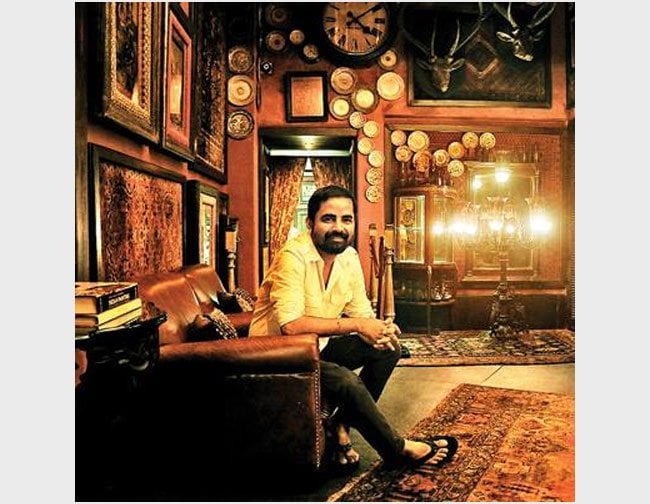 But not many would know how it all started for him
Well, Sabyasachi Mukherjee's parents, just like any other Indian parents, wanted him to become an engineer. But Sabya knew that he wasn't cut out for a desk job or a job which would require him to deal with machinery. He knew he wanted to deal with a different kind of machine – the humble sewing machines.
So he spoke up and discussed his passion for design clothes with his parents. Unable to understand how a male fashion designer would make it big, they discouraged his ideas. He wanted to join NIFT (National Institute of Fashion Technology) but his parents refused to fund for his education.
Sabyasachi, not the one to be easily discouraged, sold his books and wrote the entrance exam at NIFT and cleared it with flying colours and everything else is history after that. Soon after he graduated, he opened his small workshop.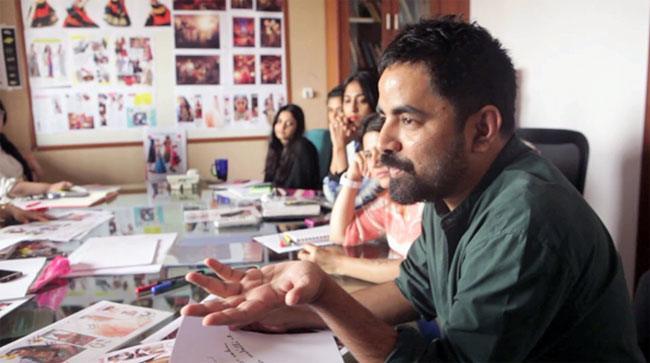 Start of a blooming career
After his graduation, he worked hard to prove himself and one year later, this hard work paid off when he received the Young Designer of the Year Award by the Femina British Council. This wasn't just a trophy for Sabya, it meant an internship in London with Georgina von Etzdorf. After his internship, he returned back, wiser than ever and full of ideas that he couldn't wait to test. In 2002, at the Indian Fashion Week, he made his debut with his collection and had critics fawning over beautiful designs. And then, it is safe to say, there was no looking back for him.
Fashion ideology
His fashion ideology runs along the lines of 'personalized imperfection of the human hand'. Just how talented this guy is, to make full use of the obvious human imperfections and make a career out of it! Inspired from deserts, prostitutes, antique textile and cultural traditions of Kolkata, Sabyasachi Mukherjee always said that clothes are an extension of a person's intellectual capabilities.
[sc:mediad]
For him, clothes are not something you wear to cover your body, they are a piece of art. Taking his inspiration from French impressionist like Monet and Henry Matisse, he uses colour-spaces to add a different vibe to his line. Mixing patch work, texturing, detailing with a tinge of imperfections, he makes sure that no two of his collections are alike.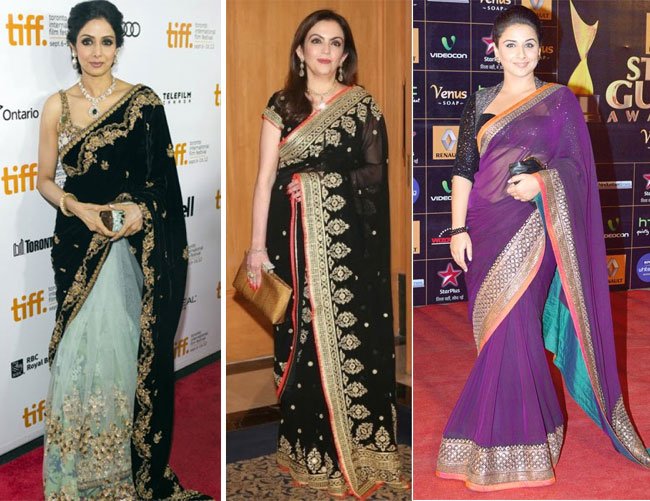 Pioneering in bridal wear, Sabyasachi Mukherjee has his own personal line of exquisite bridal wear that people go gaga over. From NRI billionaires to Bollywood celebrities to desi PYI's, every one dreams of getting married in Sabyasachi's bridal couture.
He got the saree back
Looking at the state of affairs and how traditional saree's like pochampallis and hand crafted saree's were taking a back seat in India, Sabyasachi Mukherjee started a Save The Saree initiative. "Save The Saree" employed women and empowered them with skills of hand-woven sarees. These sarees were sold for 3500 a piece and were quite famous in Bollywood with celebrities like Vidya Balan and Aishwarya Rai Bachchan donning them. The proceeds of these of course went into empowering more women.
His love affair with Bollywood
It all started with Rani Mukherjee's Black. Designing costumes for the movie in the critically acclaimed movie, got him a National Award as the Best Costume Designer in 2005. Taking one step at a time, he later signed movies like Babul, Paa, Raavan, Guzarish and English Vinglish.
Post hits after hits, Bollywood celebrities were often sported in his jaw dropping collection at award shows, movie promotions and events. His loyal customer, Vidya Balan had him design her wedding trousseau that had 17 sarees all personally designed by him.
Band Baaja Bride
In 2012 Sabyasachi made an appearance in NDTV Good Times' show Band Baaja Bride where he designed clothes for the brides and dressed them to look like models straight off the ramp walk. Looking at these beautiful brides dressed to the T, Sabyasachi got inspired and launched his very own jewellery collection Gaja, which can often be spotted on ramp walks and on lucky brides.
GAJA
Once you are filled with creative ideas, it is difficult to not formulate them. The same thing happened with Sabyasachi Mukherjee while he designed costumes for Aishwarya Rai Bachchan in Guzaarish. Always tempted to try out new things, Sabyasachi Mukherjee decided to try his hand at creating jewellery and viola! He nailed it. From filigree to minakari, he gathered people who knew all the traditional techniques and gave them the designs.
From one fantastic journey to another, Sabyasachi Mukherjee has done it all. Hair accessories, beautiful bridal dresses to jewellery. Wonder what else he has in store for us.