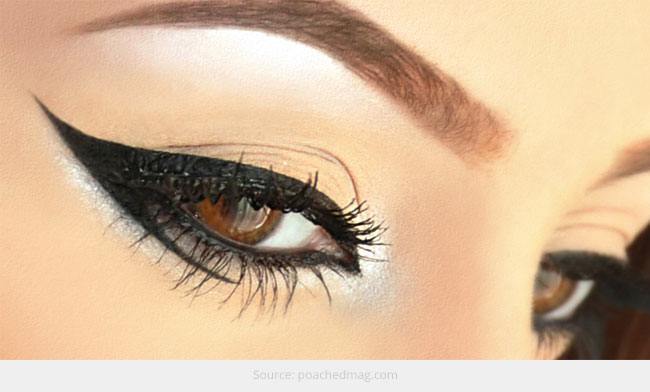 Eyeliner accentuates the beauty and flamboyancy of the eyes. And while girls of all the ages love to wear eyeliner so as to enhance their eyes, many a times, because of the lack of the proper knowledge, we make some minute mistakes which can appear as a major makeup faux pas. Thus, we are here to help you out with our fashion tips and styles that will make you look gorgeous and beautiful.
Here, we will tell you about how you can choose among the different shapes of eyeliners that will suit your eyes and eyebrows shape.
These days, eyeliners are available in different and exotic range.
From purple, beige, pink, grey, black, shimmer, and even white eyeliners have been introduced into the market to sooth the appetite of the fashion conscious divas. Hence, you have a lot of options to pick from.
Different Shapes of the Eyebrows
First, we shall have a look at the different shapes of eyebrows:
Rounded eyebrows have just one curve and no angle.
Soft angled eyebrows have an angle with soft curves.
Hard angled eyebrows have a clear sharp angle in them.
S-shaped or curved eyebrows is a mix of curve and a sharp angle, like an 'S'.
Flat eyebrow are straight line with no curve and no angle.
[Also Read: Ways to Wear Eyeliner]

Eyeliners for the Different Eyebrows
Rounded Eyebrows
If your eyebrows are rounded, you can do some exciting and attractive experiments with your eyeliner. Use the liquid eyeliner in your crease and on the upper eyelids. Now join the lines of these two lines in a winged shape. It will give a dramatic effect. This will look very attractive and flamboyant! So girl are you ready to rock the party?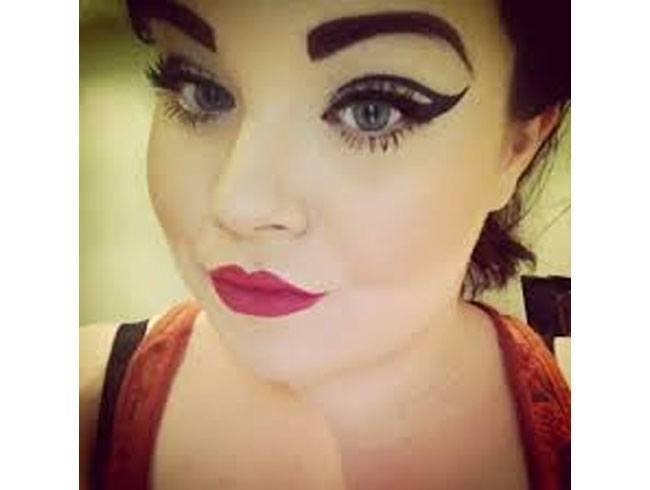 Soft Angled Eyebrows
If you have soft angled eyebrows, this extensively lavish style of doing the liner will enhance your eyes. You can apply the dark black liner in a scoop shape up on your eyelids and then just give the wings to the line. And here your look is ready!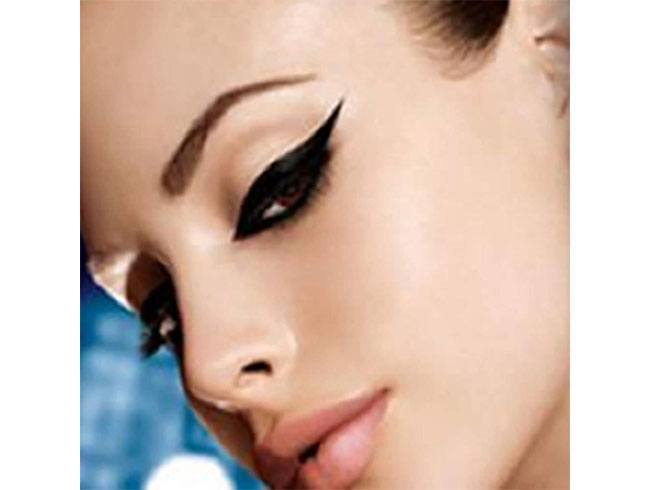 Hard Angled Eyebrows
For the hard angled eyebrow the scoop just doesn't work. Apply the eye liner in a very modest and sleek way to enhance your angles. Shimmer eye shadow used with this eye make-up just completes the look.
[sc:mediad]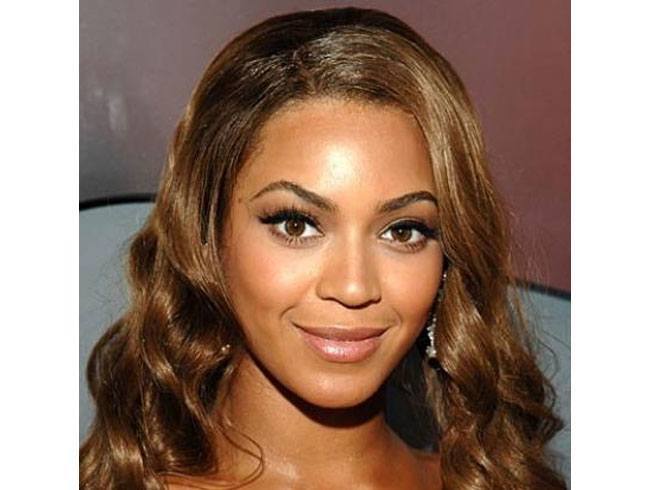 Arched Eyebrow
For the arched shaped eyebrows, we suggest that you try to give a small portion of eyeliner before the end of the eye. Then just brush the outer part of the eyeliner to give it a brushed look.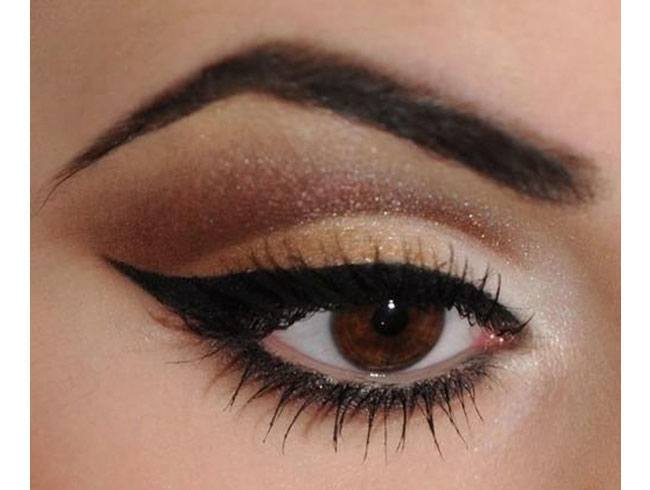 S- Shaped or Curved Eyebrows
The ladies with the s-shaped eyebrow pair should do the following technique to get an accentuated look. Apply the eyeliner to line up your whole eye as from downside taking from the corner up till the upper side of eyes. Also you can blend some contrasting colors of eye shadows to give in a dramatic effect.
[Also Read: How To Apply Eyeliner]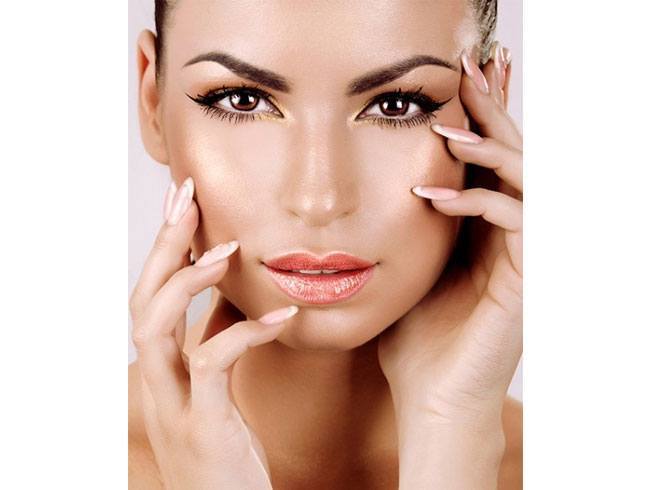 Flat Eyebrows
If you have got flat pair of eyebrows, don't worry! Here is the tip. When applying the eye liner, start from the corner of the eye and take it gently to the outer side but without making the wings, like go out in straight upwards manner. Do apply the liner to fill the upper eye lid but this also should be very sleek, so that it gives your eyes an enhanced look.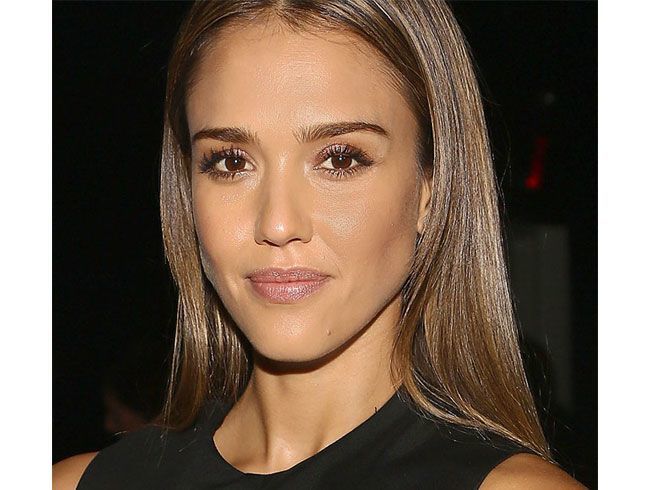 The Dual Lining of the Eyeliner
Certainly, if you want to have a gorgeous party look, check this one out. Here it is clearly detailed out as to how exactly we can apply two contrasting colors on our eyelashes and still give them a sleek look.
If you want to have a rather flamboyant look then you may widen out the upper eyeliner and not the lower one which will look clumsy. Hence broaden the outer line of the second liner only.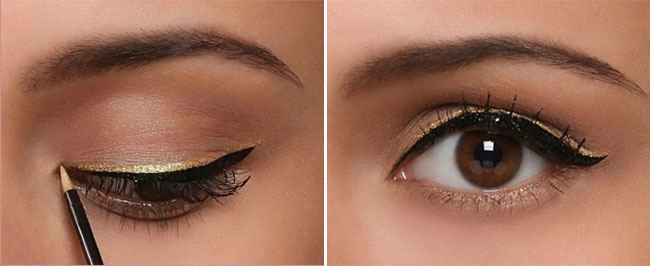 You are now ready to experiment with different types of eyeliner styles and definitely be it according to the correct shape and size of your eyes. And thus make yourselves proud upon the set of eyes that you possess and of course the style of liners you choose.