They say hair dictates the clothes! Short hair looks chic and super stylish indeed! And if you have you decided to chop off your locks into a short pixie, crop, cute bob or shoulder length this season, and are confused about the attires or your dressing choices to match your new hairstyle? Read on!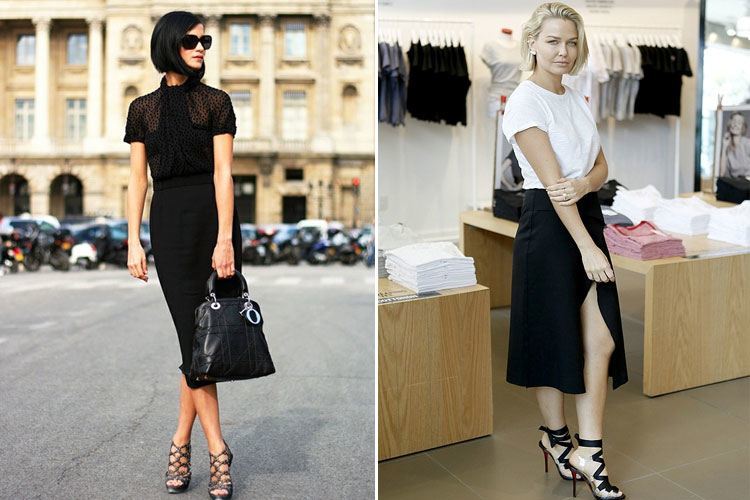 Even at shorter lengths, you can still play it up! Short hairstyles are easy to maintain, needs less efforts and complements many face types. But to match attires with the short hair-do can sometimes get tricky.
Though short hair does not limit you, however women should keep in mind certain points, they cannot simply wear their boyfriend's tees or mom's dresses, unless it suits them perfectly fine or the appropriate occasion.
[Also Read: How to Wear Vests]
Girls, don't let the length of your hair, deter you from looking adorable in your outfits. Here are some simple ideas that would match your short hair outfits.
Outfit Ideas For Teens With Short Hair
1. Top of The Crop
To begin with, if your short bob hair-do gives out a tomboyish look opt for feminine or girly attires. Off shoulder or peasant tops, peplum or ruffled tops, peter pan collars, asymmetricals, scallops, crop tops, one shoulder tops and singlet's give out an edgy look. High or polo neck tops are also best suited on short hairstyles.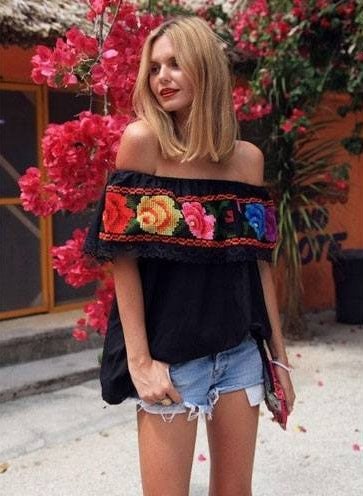 2. Shorty Short
With the hair so short, divert the attention to the long sassy legs with a mini skirt style. Go easy with footwear and keep it casual to nail the look.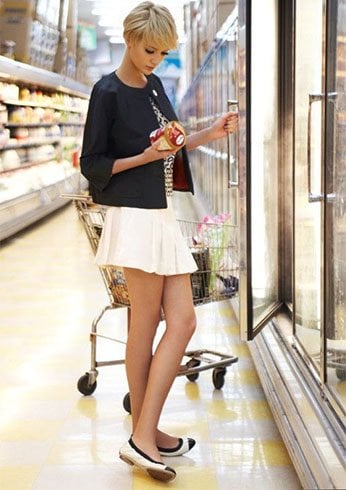 3. Casual and Fashionable
A pair of jeans, ankle length boots and funky jewelry will never fail you.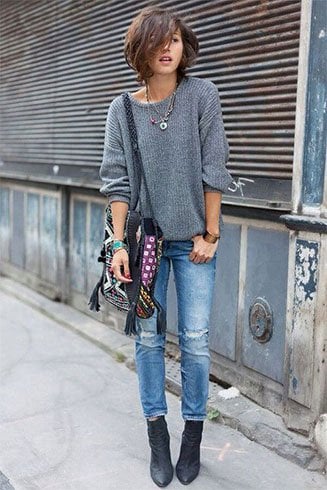 4. Dressy
Turn your style sexy and sinful in a cute, short dress and let your boy flood you with sweet talk and loads of compliments.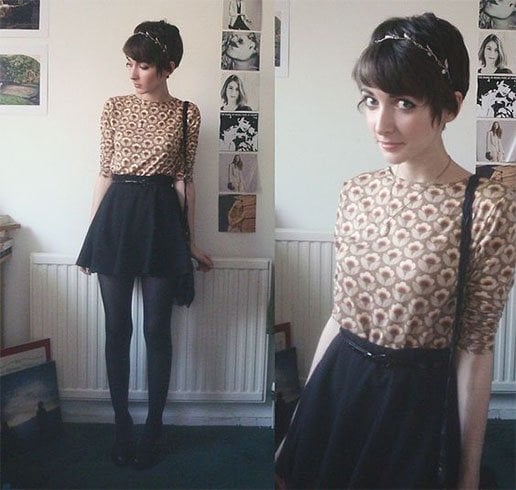 Accessories For Teens With Short Hair
1. Teenage, the young, blooming age will never come back. Flaunt all the style while you still can with funky accessories, quirky bags and shades. Balance the equation perfectly with the outfit.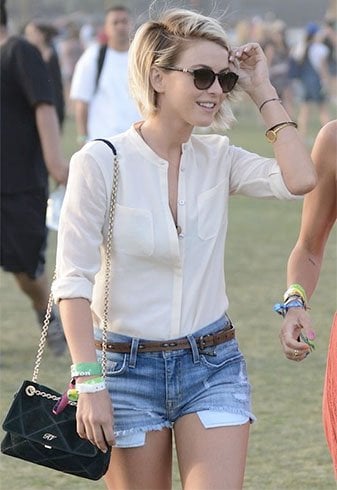 2. An LBD with right pair of accessories can be opted for when you have short hair.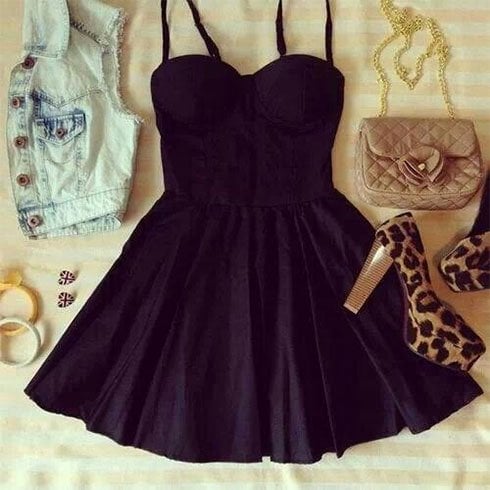 3. Most of the teen outfits are usually shorts and coupling them with sparkling accessories make the look more interesting.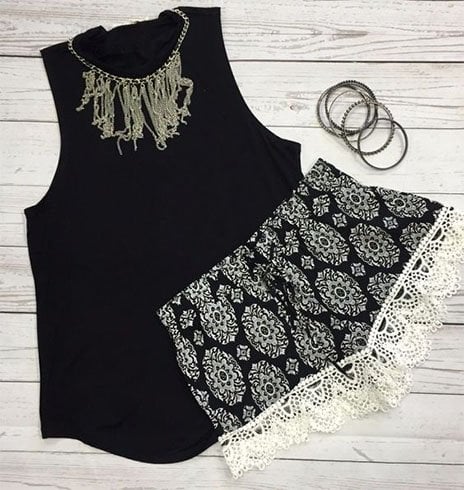 Outfit Ideas For College Girls
Experimental and a bit edgy are the choices of college girls and the ones with short hair have a lot more options to explore. Here are a few-
1. Crop top
Flaunt those toned abs this season with a crop top and a high waisted anti-fit pants.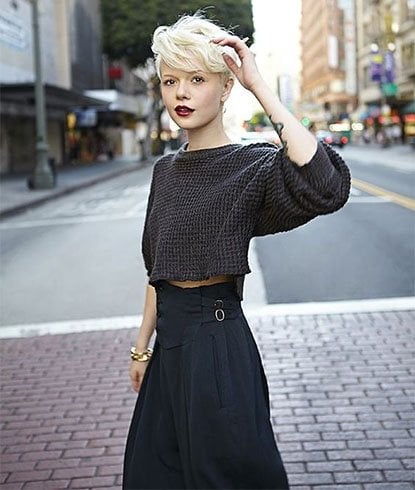 2. Rompers
Denim rompers over a crop top is the perfect pick for college. Flaunt those sassy legs, the toned abs and the youthful spring in this style.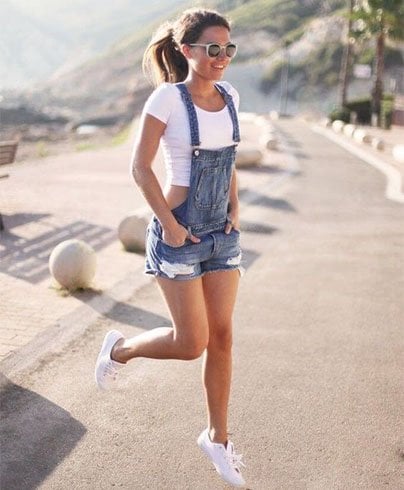 Accessories For Collage Girls With Short Hair
1.The short hair might give you a tom-boyish look but adding a few sparkling or trendy accessories can give your look a feminine edge.
[sc:mediad]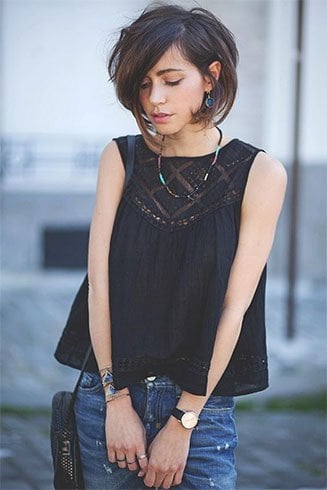 Outfit Ideas For Working Women
It is not so easy to pick a style if you have short hair. Outfits for short hair especially working women need to be chosen carefully. It is a challenge and here we are offering our ideas-
1. Classy and Bossy
Rule your world of work with a blazer style that keeps the ankle length pants trend in swing.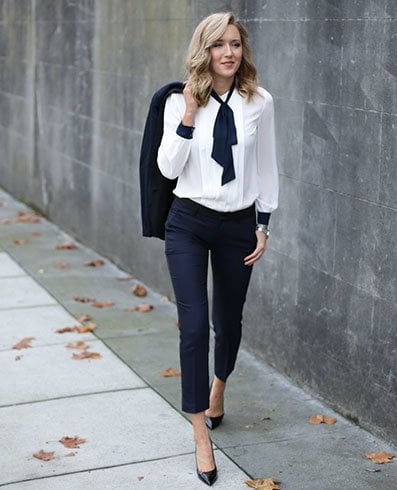 2. Dressy and Chic
Who said the work wear has to be boring? No, it needn't! Take a body-con outfit in a unique fabric or print and make this look ace the list of dresses that suit short hair.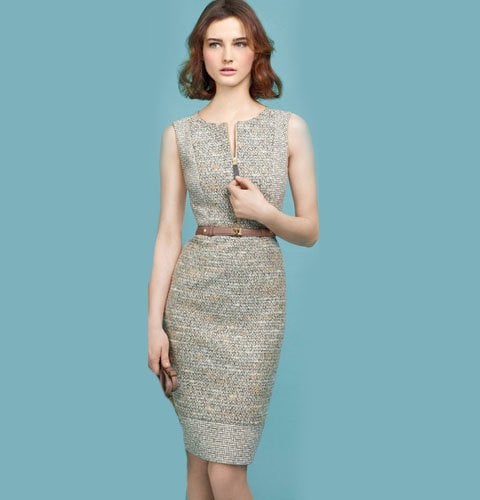 3. Florals
A bit of florals with a solid top style is the perfect choice to transform smoothly from work theme to party style.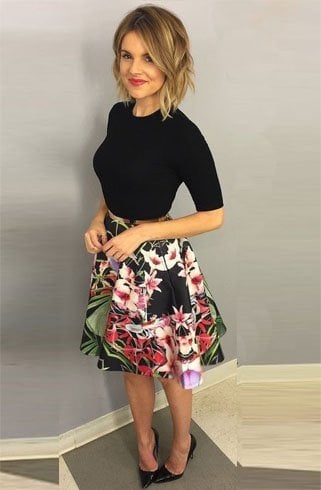 4. Casual And Off Duty
A style that holds comfortable looking sweater along with pair of distressed jeans and accessories in tan are worth every penny.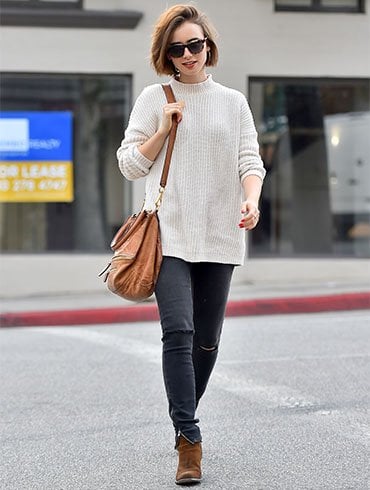 5. Cover Ups
Embrace fitted layering or smart kimono looks instead of the loose styles. Own a few shrugs, short coats, snug jackets and light vests or gillets to go with your casual look! Embellished, embroidered or blingy attires also look good on short hairstyles.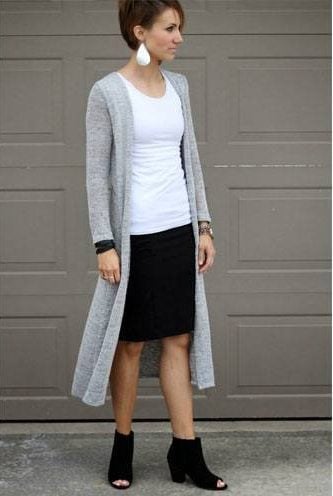 Accessories For Short Haired Working Women
1. Add a pop of color to a monochrome style and make it a statement style.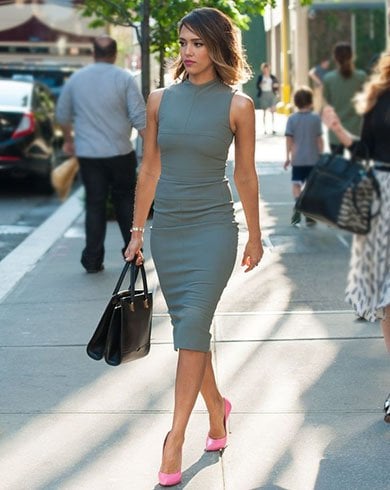 2. A beach themed set of accessories and a collection of bling bracelets will beautify the style game, don't you agree?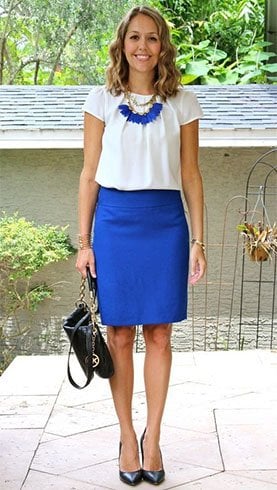 3. An easy breezy style of outfit with antique looking jewelry can set you style on fire.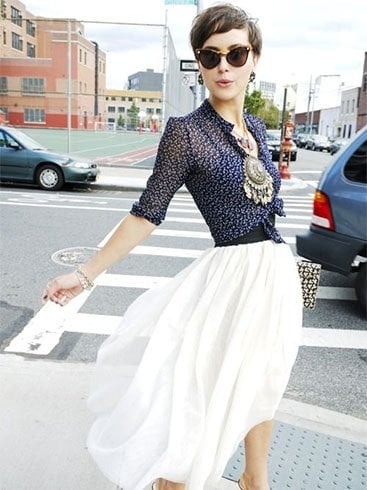 4. Shoe Show
Stilettos, high boots, pumps, flip flops or ballerinas are good options to complete the look from head to toe.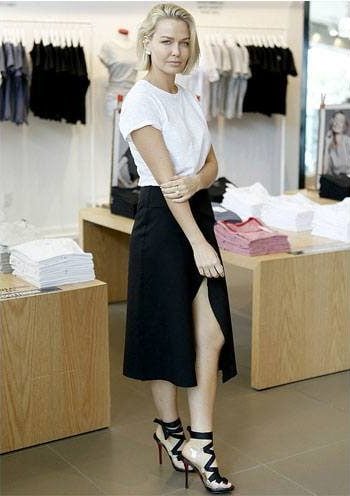 Outfit Ideas For Homemakers
We expect homemakers to look simple and warming even with their attire. Here are a few outfit suggestions for homemakers to look stunning yet welcoming.
1. Beautiful Bottoms
Mini-skirts or dresses are also apt for short bobs. Shirt-dress, tunic dress, maxi dress, knee length sheath dress, all work in favour of short hairdos. Even cute rompers, jumpsuits in varied lengths look ideal for short hairstyles. Sheer high-low skirts or floor length skirts and dresses give a pleasant look.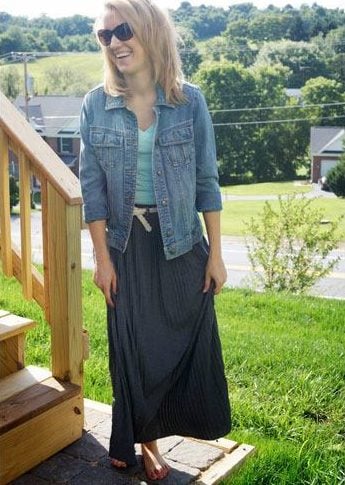 2. Pants For all
Fitted pants, jeans, leggings, jeggings, stockings are all for you. Get yourself the half pants, Bermuda shorts or culottes; they make you look young and chic with the short bobs.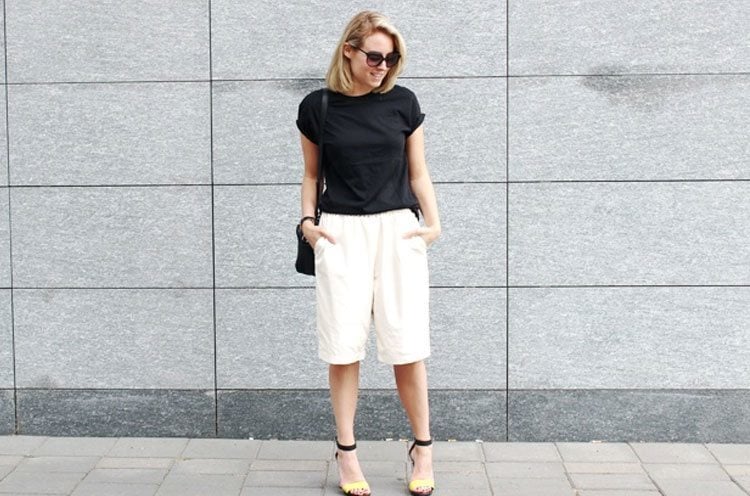 Celebrity Outfit Ideas For Short Hair
If you are hesitant on taking up our suggestions, look at the celebrities who showcased similar fashion and get inspired.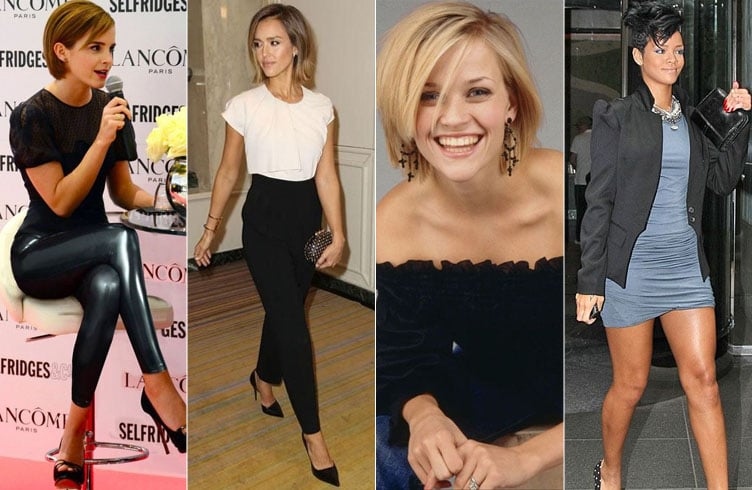 What Not To Wear
Avoid baggy or loose or ripped jeans which will make you look like a boy
Avoid structured or thick dresses or boxier styles as they make you look too athletic and heavy
Steer clear of chunky cuffs or ear pieces, big earrings or big necklaces create an imbalance
Stay away from funky or boho clothes as they add a masculine touch
Avoid the divided pants, palazzo pants or flared pants
Avoid wedge heels, oxfords or heavy shoes lest you look non-feminine
If at all you want to wear head bands, clips or hats, use them sparingly, as they do not make for good cover-ups for a close crop all the time
And just like that you can transform yourself into a shorthair diva, because short hair & trendy wear has our seal of approval!
Images Source: pinterest