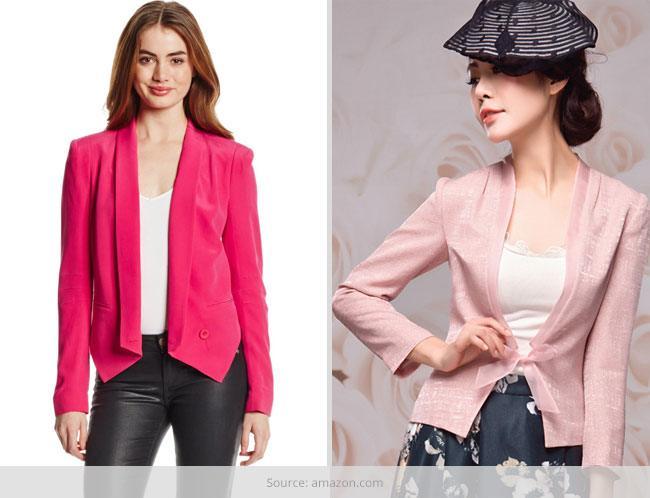 "Silk is a fine, delicate, soft, illuminating, beautiful substance. But you can never rip it!" –  C. JoyBell C.§
Silk might be the output of moth caterpillars that we studied in our school textbooks. But it is very much a fashion statement that has come to be known as 'pure and refined'. In fact, silk is the most favoured form of wear among men and women, especially when it comes to winter tea parties, lunches and dinners. Undoubtedly, it is one of the most expensive forms of clothing known to mankind that makes it the most preferred piece of attire.
Silk has a smooth, soft texture that is not slippery, unlike many synthetic fibers. Silk is produced by several insects, but only the silk of moth caterpillars are more often used for textile manufacturing. There are varieties of silk available, be it wild silk, Thai silk, and many others.
Agreed, you are used to hearing about silk saris, shawls, dupattas, suits and accessories. But as you refresh your knowledge of the silk material, you will also know about Silk Jackets that are now becoming a fast fashion symbol at tea parties and cocktail discussions. Check out how.
Taj Mahal Silk Jacket
Situated in Agra (India), Taj Mahal is the world's most ornate memorial, built in the 17th century by Emperor Shah Jahan for his lady love and wife Mumtaz. What you see here is an inspiration of it in the form of intricate inlay work on this flattering black silk jacket. Absolute treat is the workmanship of the artisans whose hand-embroidered paisley patterns on the front, back, and sleeves of the jacket leave one stunned.
Himalayan Embroidered Silk Jacket
Hiking to the Himalayas at an altitude of 11,000-14,000-feet might take days and patience. But it is worth the effort to slip into Himalayan Embroidered Silk Jacket that needs no such painstaking journey. Check out the heavily embroidered fields of flowers on the jacket front, sleeves, and lower back. Sumptuous embroidery it is, done in a chain-stitch style.
Anya Jacket in Honey Gold
Experience the elegance of classic Chanel style box silk jacket that has no collar to hide your neckbone. Along with the flattering neck line, you get the advantage of no pockets as well. Along with darts there are small slits on the back of the sleeve. Available in 21 inches, this jacket piece is a perfect complement to skirts, jeans and formal dresses.
Long European Jacket Brilliant Turquoise
Dating sessions will certainly turn hot and exclusive when you put on this single breasted European silk jacket in lovely turquoise. Featuring small lapels on a reverse collar, this jacket comes just below the waist line at 31 inches. There are no pockets, only small vents on the sides.
Black Princess Jacket
Lose your heart to this exquisite embroidered jacket made by the best Kashmiri§ craftsmen. This Black Silk hand-made creation is embroidered with the 'Tree of Life' motif and stands out in Nehruvian collar.
Frida Jacket in Lobelia
In 26 inches length, this fabulous looking new collared jacket is a treat for the senses. The shawl collar looks great when worn open. Figure-flattering, it the perfect jacket to wear to office as well as social occasions.
[sc:mediad]
Long Nehru Jacket in Aqua Teal
A Nehru jacket always has the eternal charm that is hard to resist. Check out this silk jacket with the Nehruvian style collar, to be worn open. There are no pockets and no belts, just a simple cut and seemingly stylish and effortless. With vents at the sides, you can be assured of camera clicks.
Black-Red Chinese Women Silk Satin Jacket
Experience the traditional Oriental flavour in this single-breasted silk satin jacket. The V-neck, three quarter sleeves and extensive floral pattern make this jacket the cream of cocktail occasions.
Embroidered Cropped Jacket
This understated and opulent cropped jacket designed by Vijay Balhara features silver dabka work and all over hand embroidery design. The dazzling white beads are clearly visible on the front and back and well-complemented with black beads on the sleeves. The colour palette is timeless and so is the workmanship.
Dragonfly Silk Jacket
Try out the Dragonfly Silk item this Fall and get ready to turn heads. The embroidered dragonflies on luxurious silk are a sight to watch. So are the wraps around the cuffs. Which is why they make a perfect wear for social invites that you dare not miss. Wear it with a neat pair of jeans and look like a hottie in town.
Chinese Silk Jacket
A 1980s vintage§ piece, this Silk Asian jacket stands out for its gold piping on lapel, sleeves and pockets. The flowers and brocade work make it la crème de la crème and elegant especially for the holiday season.
Care of Silk Jackets
When it comes to maintaining a silk jacket, following things need to be kept in mind:
Be it machine wash or hand wash, keep your jacket fresh and bright looking using Silk Wash from WinterSilks. It's great for washing woollens and silks, and is non toxic and odourless. Use lukewarm water and don't soak for more than 3-5 minutes.
In case of ironing, press the silk fabric inside out using a warm iron. Take care not to put too much heat on the silk jacket as that can dull, or even burn the silk.
Now put on your chic bellies or peep toes, swank jewellery and costume and slip into the silk jacket. Appreciation is guaranteed for sure!