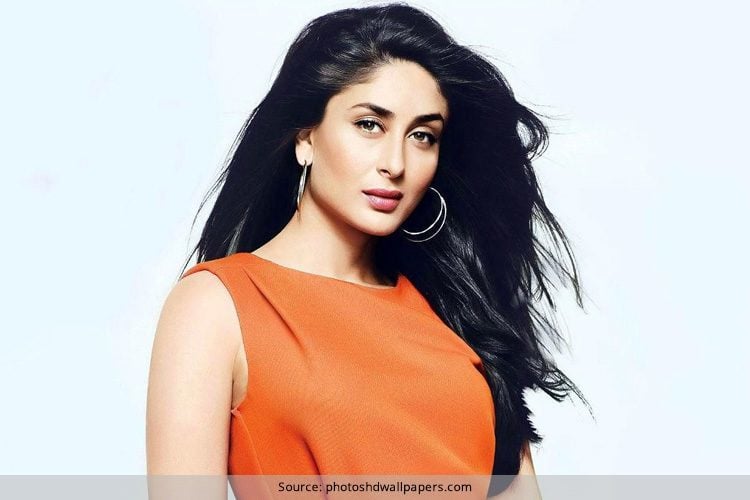 Thanks to her genes, Kareena is blessed with perfect features and amazing hair. The kind of face she has, it is really difficult for her to do anything wrong. But what actually makes her stand taller is the grace she carries herself with. When we talk about style, we cannot forget her amazing hairstyles. She has experimented a lot with her hair styles, and let's check out the best of Kareena Kapoor Hairstyles.
[Also Read: Aishwarya Rai Hairstyles]
Kareena Kapoor Haircut And Hairstyles – A Throwback
Here is a throwback to the hairstyles Kareena Kapoor wore when she had just stepped into the film Industry. It would be wrong to say that she had "just stepped" into the film industry as, Bebo was born and brought up amidst the who's who of Bollywood. But the year 2000 was her official entry in as an actress. Though these days Kareena Kapoor's hair colors have toned down to earthy shades of brown and mahogany, the early 2000s were the years she was seen mostly in bleached mid-length hair, left loose.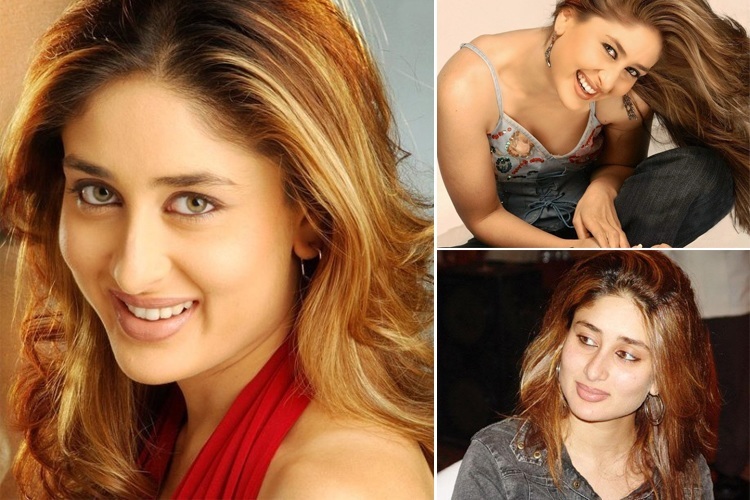 Kareena Goes For Side Braid
The side braid has shot up the style chart recently and has also accompanied a lot of celebrities on the red carpet. Kareena Kapoor has not shied away from tying her locks in a side swept messy braid either. In fact has been spotted in the side braid in more than one occasion.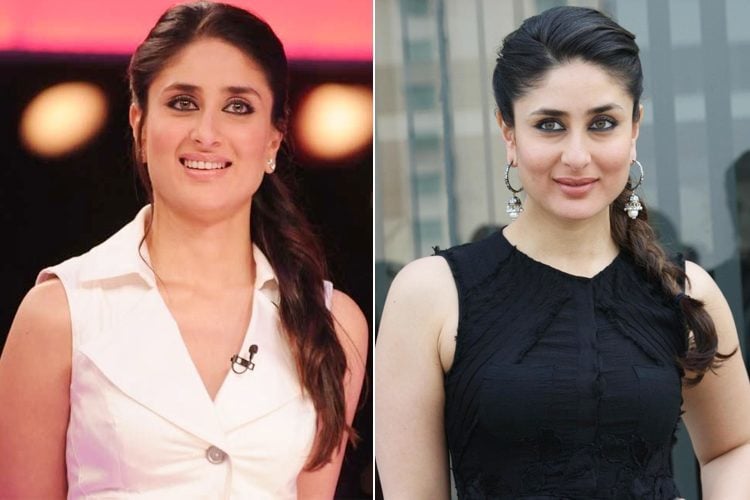 The High Pouf For High Esteem
The pouf hairstyles certainly lifts up everyone's confidence. Though Kareena doesn't have any deficit of it, a little more of confidence never hurts anyone. Poufs can be worn all by themselves, or can be added to a pony tail or a bun. Our Heroine has tried them all.
[Also Read: Sonakshi Sinha Hairstyles]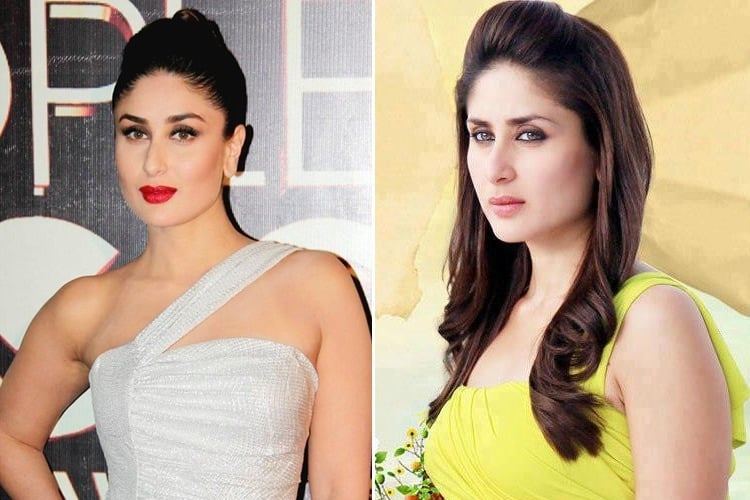 Simple Blow Dry
Kareena doesn't have to depend on high end, complicated hairstyles to bring out the best in her personality. At times simple blow dried hair is all she needed to look just like a perfect dream. In fact the Kapoor princess chooses to go with a plain blow dry hair most of the time, and walks the street like she owns it.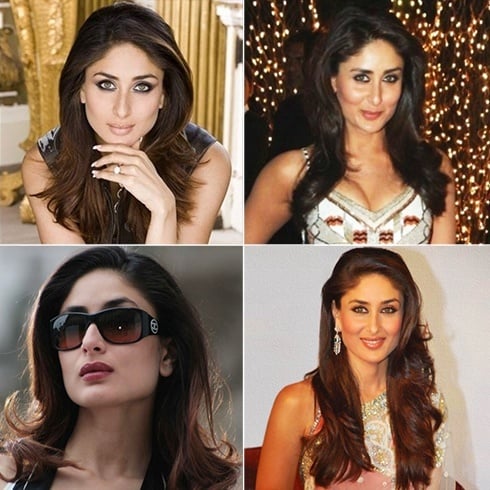 Middle Partition
Bebo is generally seen in side partitions. But, a total affair of class, Bebo has looked her best with the middle partition too. Not only for movies, but even during red carpets and press conferences, she has resorted to this hair do. She might have tied them down or kept them flying, but she has mastered it anyway.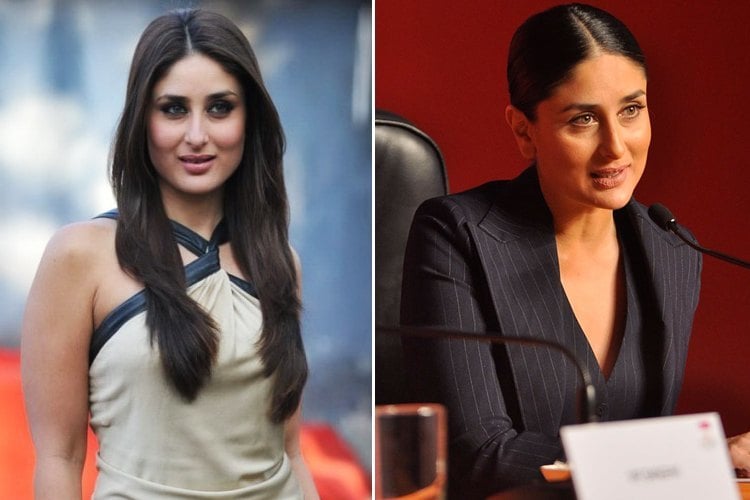 Kareena Kapoor Hair Bun
Kareena's hair stylist specializes in making the perfect bun one has ever seen. The star has made many appearances with her long locks secured in a stylish bun.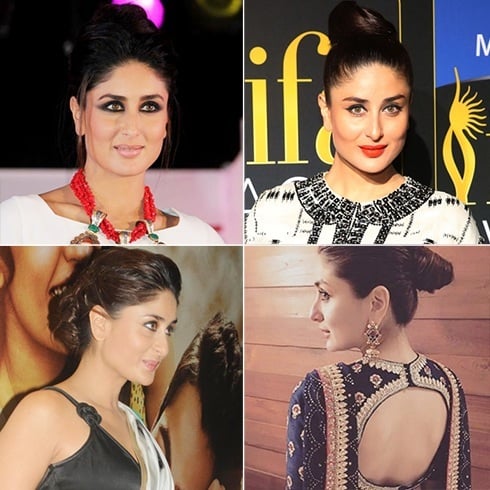 [sc:mediad]
Bitchy Nah… Beachy Yes
Hell yeah….beachy waves are officially Kareena's hairstyle. May be she didn't invent this style, but have you seen the Chhaliya Chhaliya song from Tashan? Yes, that is what I am talking about. She rocked the beachy wave with such panache, girls around the world would think twice before opting for it. That is how high the begum sets bar.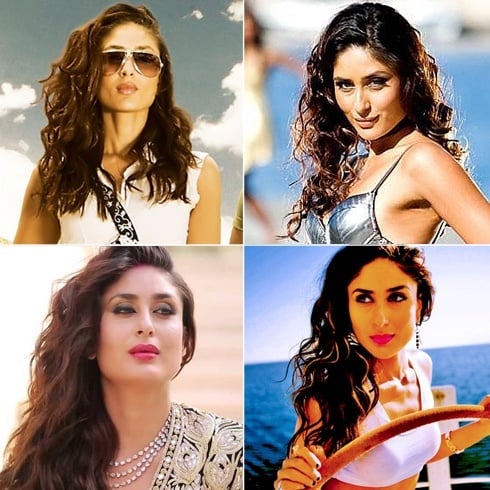 Poker Straight
Poker straight hair was something I never was quite a fan of. And then I see this gorgeous babe in a range of pictures rocking poker straight strands. This gives me all the reasons to run to the salon. Her hair shines with all its strength when she heads for the straightening iron.
[Also Read: Try These Easy Hairstyles For Straight Hair]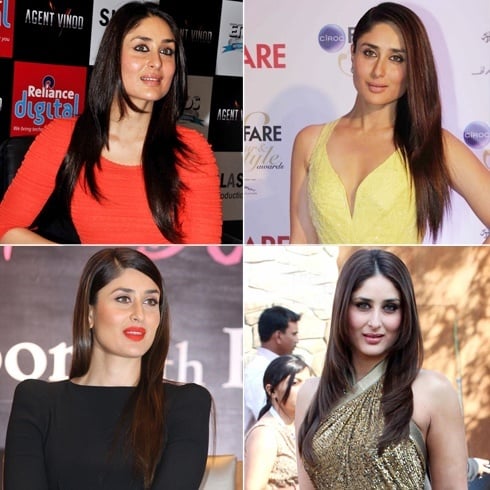 Dramatic Curls
But of all these, the particular hairstyle of Kareena Kapoor that I and fashion designers like alike are curls. Curls have been my go to hair style. And Kareena incites my love for curls all the more. The Jab We Met star has occasionally donned lustrous curls framing her face, making it even more stunning. This might have been the reason why designers prefer her walking the ramp in their best ensembles with a head full of statement curls.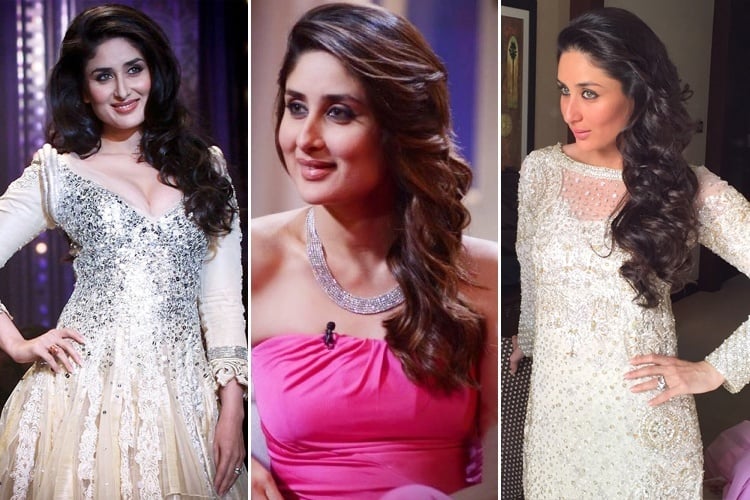 Kareena Kapoor's haircut is not very out of the world or risqué. She almost always wears her hair in mid length layers. What makes Kareena Kapoor's hair style different from other is the wide range of patterns she show cases with the same length of hair. Of course she employs the best in the business to work on those locks, and we can only draw the consensus that her stylist does a phenomenal job.
Images Source: pinterest.com