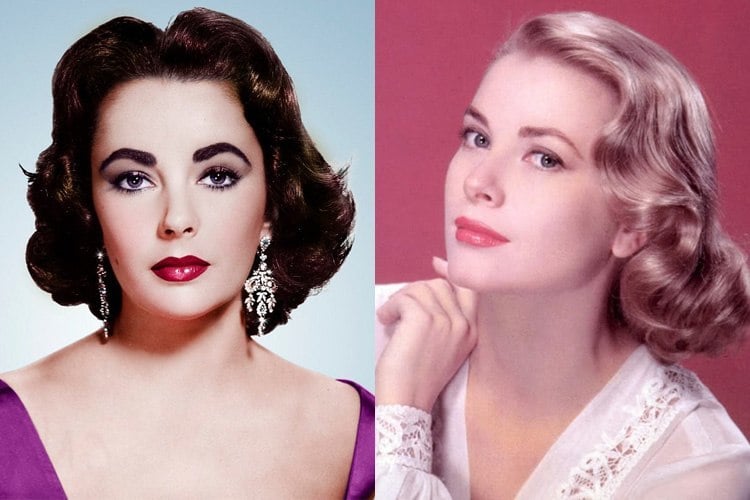 If you've been an ardent fan of the Hollywood divas from yesteryears and have checked our previous posts on their trendy styles too, here's another on the secrets the leading ladies of yesteryear Hollywood days used.
[Also Read: What Makeup Artists Won't Tell You On How To Use Makeup Brushes]
Hollywood Style Makeup
From hair to makeup and keeping in mind they didn't have costly treatments and parlor visits that much as what it is today, here are hollywood style makeup secrets of the leading divas back then revealed.
Mae West
Mae West was a sex symbol and a siren too hot to handle in her days and the secret behind her glowing skin was the DIY oil cleansing method. Now that tells you a lot about the divas glowing skin, it wasn't makeup but coconut oil that was used to clean and clear her skin; the ultimate hollywood makeup secret!
Marilyn Monroe
Feisty, fiery and glamorous to the core Marilyn Monroe with her enviable hour glass figure made heads turn. What made her hair bounce and her skin glow? A couple of raw eggs in warm milk consumed! And egg for the face was the norm as a facial the diva swore by. Eggs formed the base of the hollywood makeup secret for the diva!
Rita Hayworth
An original redhead for sure, she was the one that started out the band of redheads ruling the screen back in the black and white days. From hot oil treatments for her hair to rubbing the tresses and her skin with fresh lemon juice, her hair bounced and her skin was soft and dewy.
Sophia Loren
Bombshell for sure, and her outfits were revealing and daring too, Sophia Loren had hydrated soft skin to flaunt. Her secret here would be with olive oil, which she used for skin and hair treatments and cleansing too.
Liz Taylor
Our divas these days try their best to emulate the dramatic eye makeup of Liz, but fail. The dramatic winged liner done by Liz on her own was done by using Q TIPS! The kohl was mixed with Vaseline!
Ingrid Bergman
She was the epitome of natural beauty, and a bombshell in her own rights that made men stand in lines outside her apartment. Ingrid was one of the rarest Hollywood divas that wore no makeup or kept it minimal while shooting was on. Her secret for glowing skin was plenty of exercise and a sauna scrub.
[Also Read: Easy Makeup Tips On The Go]
Audrey Hepburn
The doe eyed look was her signature style, strong brows to flaunt with neutral makeup on the face, her eyes were the drawing lines. It is said when she used mascara, she would use a pin to separate each lash strand for the twiggy flair look to come through- OUCH!
Grace Kelly
Lotions for the softest hands, and that is exactly what Grace Kelly would do abundantly and in generous amounts. From her skin to her palms, we now know the hollywood style makeup secret of soft skin and hands!
[sc:mediad]
Marlene Dietrich
Want perfectly arched eyebrows, follow Marlene's style. She used a pencil to fill the lashes, but wait, there are rumors she shaved her eyebrows first and then drew the perfect lashes now and then.
Jean Harlow
Jean contoured her face for the defined look to come through, but not with contouring shadows and makeup. Instead, Jean wore her hair center parted and volumnized the ends to contour the face!
So here were the ten secrets of Hollywood makeup from the glowing divas and the golden girls back then. Do write in and tell us how you liked this post, and also share some secrets of your mothers and grandmothers on how they maintained their lovely gorgeous hair and skin too. If you have more notes on how the Hollywood divas kept their hair and skin in the best of health and style, do write in because we are listening and willing to learn more on the hollywood celebrities' makeup too.