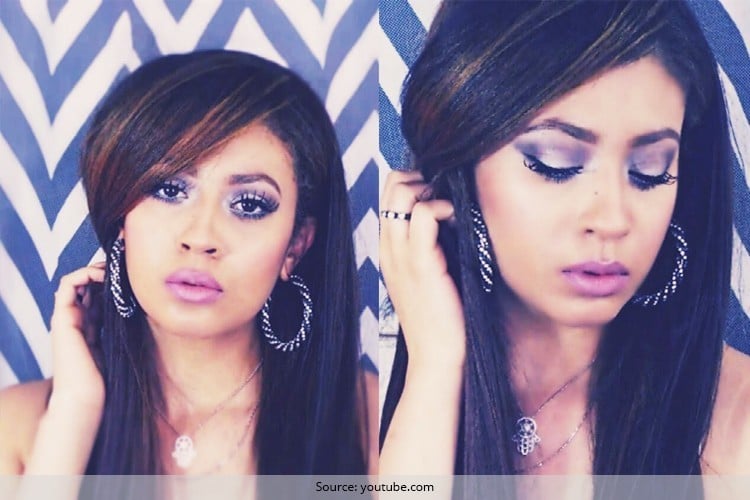 It is but an eyesore to watch many beautiful dusky women with white faces and a dark neck. If you have been victim to the same, it's time you learnt the right ways of applying your makeup, for an even and a very smooth look. To know how the Bollywood and Hollywood divas look glamorous and chic with their makeup in place, you have got to first learn the difference between two-toned and monotone makeup.
[Also Read: Makeup Tutorials: How to Apply Makeup]
Here's the scoop, read on and practice the same.
Talking about two-toned light
Take a look at some of the photographs your PYT gal-pals have posted online, and you would see the horrifying dark and light shades from their face to their necks being shown. You need to look best at all times, for any event and especially when the occasion calls for a glamorous touch. While the desi dusky skin is revered as sensuous and sexy around the world, in a bid to glow and look fair, we end up looking like white rats! That is how it should NOT be!
Aspects of two-toned makeup
For double fun with two-toned makeup, we shall play with layers, hence the blush and bronzer together should be used to bring about a 3D effect to the cheeks. While the bronzer helps bring on the 3D effect, the blush is responsible for the glow!
Pucky-pouty soft toned lips, as we've seen it on Priyanka Chopra and Sonam Kapoor. This season go Ombré with the lip shades you choose
Dramatic eyes with copper and brown shades, brings on the intense look as well.
Mascara for the volumnizing effect, seals the look overall. Two strokes only for the upper lash and one for the lower lash!
[Also Read: How to Cover Freckles using Makeup]
Monotone dark makeup
For PYTs who have fine-lines, wrinkles and other skin issues that need to be hidden from the onlookers views, the use of monotone dark makeup is a must. It helps hide the real age of an individual, brings about a glossy look with shine and shimmer too. Flawless touches are easy to create with monotone dark makeup.
If you've been following the Indian fashion weeks, you would have noticed famous models dolled up in monotone dark makeup. Expert makeup artists use monotone dark makeup at photo-shoots too. From jewellery ads to intense dramatic services to sell, the use of such makeup ideas does help accentuate the clothing, the accessories and the persona of the celebrity endorsing a product. It is well-known amongst the fashion circle where makeup artists use a lot of monotone dark makeup, especially for those who have crossed their thirties. When two-toned light makeup is used on people with light skin and above thirty years of age, they look older than what they really are!
Aspects of monotone dark makeup
Back once again from the fashion weeks across the world in 2014, monotone makeup has seen the touches of greys on greys, reds on red, browns and browns, and more.
[Also Read: Professional Makeup Kits: Why you should Invest in One]
Here are a few more aspects to its name-
Full coverage concealer for the face
Matte metallic eye shadows
[sc:mediad]
Dark bronzer for the cheekbones
Dark blush for the contouring effect
Twiggy to nude lash lines with eyeliners in pastel shades
It is the use of shades and tones for two-toned light and monotone dark makeup that makes the look flawless and chic. While one has subtle hints of shades and hues, the other is embellished with vibrant colours. Always opt for colours closest to your skin tone, to bring out the best results. In addition to that, you would also doll up the skin with dimension and depth, when using two-toned light or monotone dark makeup.
Don't leave it boring
Experimenting is the name of the game here, and not just blindly following what any of the makeup artists have to say. There is a reason why an actress with fairer skin would look much different from her counterparts with dusky to dark skin.
The secret lies in the complaescent use of two-toned light and monotone dark makeup!