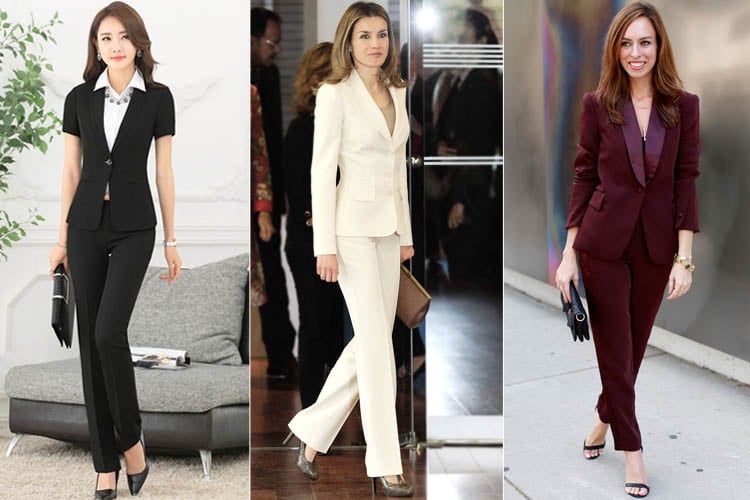 Hollywood celebs have been flaunting the pant suit ideas on red carpets, and thus the rage has flown across seven seas to the Indian sub-continent too. However, much more than the pant suit ideas our Indian PYTs are quite conservative with the traditional formal Indian wear and very European western wear at work. This has to be broken, which is why the pant suit ideas, and styling of the same is what we want to speak about now. Read on!
[Also Read: How to Wear Pant Suits]
Pick Your Types Of Pant Suits Wise!
The Indian damsel can be blatantly categorized into many mainstream body types based on many intricate details such as the apple or the hourglass or the vase and the pear or the lollipop. And there are a wide variety of Western formal wears to dress accordingly. But when it comes to the Indian Corporate scenario, there are just a few crude varieties of body types that adhere to the orthodox dress codes. There's the top-heavy or busty, the bottom-heavy or buxom & the lucky hour-glass types.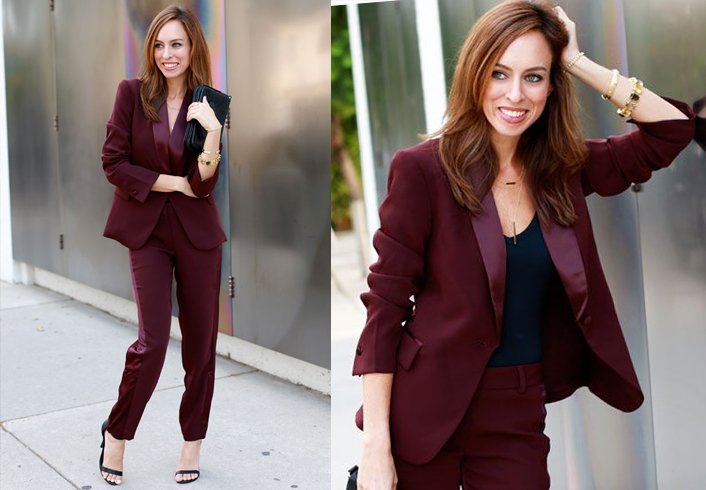 Dress Fit For The Body Types
The common and old tradition of wearing a skirt and a suit doesn't really work with the Indian women. The body types along with their own set of attributes require something else. To wear a skirt for a buxom woman can be just as much of a fashion disaster as a busty woman wearing a suit and a skirt. The disproportions can undo the fashion sense and dress ethics of the competing world of the corporates. So it's safe to say that a traditional tailored suit paired with a high waist pant or a boot-cut pant does away with the problems.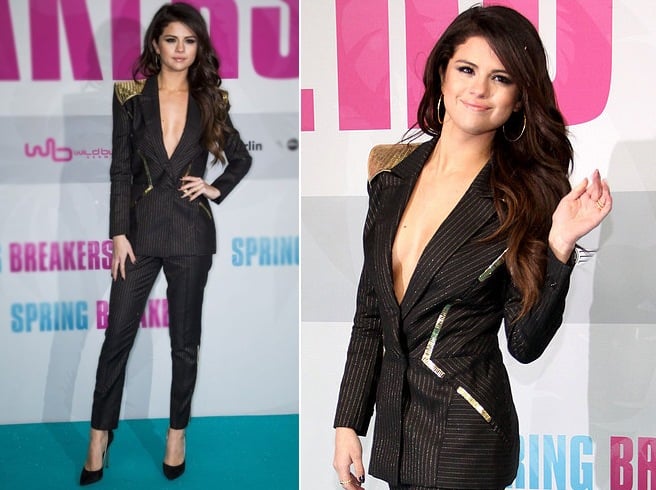 However, the hourglass figured women, be happy. A simple jacket and a tapered trouser will make you shine.
[sc:mediad]
It's come to light that slouchy oversized suits are gradually over taking the corporate fashion world. This year, the jumpsuits have posed an eclipse on the traditional formal gowns for evening parties.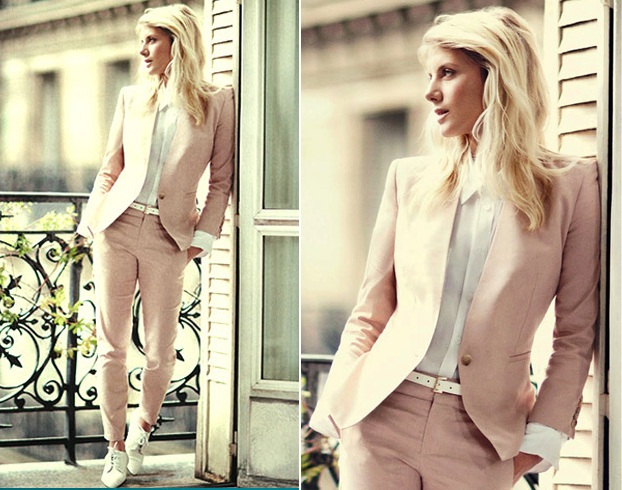 However, all said and done a single button pant suit paired with a blouse or a smart top or even a shirt, still remains an all time favorite, which we say is true corporate vintage.
Fabric wise
Indian dolls be-ware. Clumsy and tough and intertwined fabrics can make you loose your sheen any day. So try out fabrics like cotton, linen, faux georgette, crepes and chiffon for tailoring your textiles. After all, a corporate woman is always the trendy perfectionist.
[Also Read: Famous Celebs Wearing Women's Pants Suits]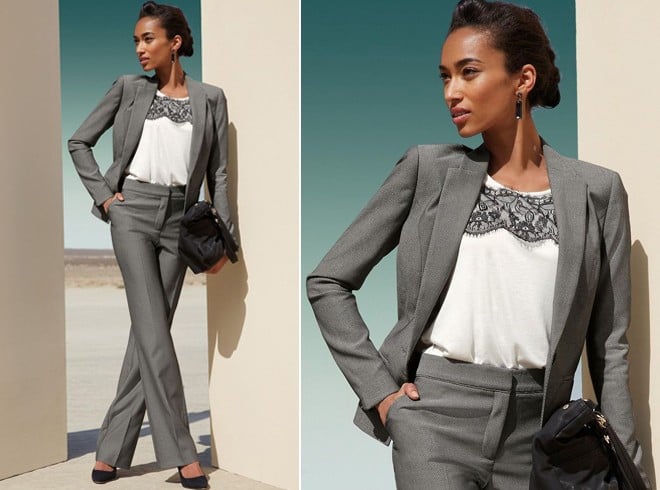 Don't Forget The Accessories
Shoes should be comfortable and tried out ones. Preferably pump heels and flats or mid-heels that don't give you blisters and aches. Or you can go bold with wedge heels with crisscrossed straps in leather. But beware, they might just heat up the board room or a business meeting!!
Handbags can be carryalls or duffels or satchels or anything big enough to carry your essentials and would only be better if they are high end and neaten.
Perfumes should definitely be compatible with your character and personality.
Jewelery should include cropped chains with chunky pendants or small pendants with long single chains and/or the ever-green pink, grey or white pearls.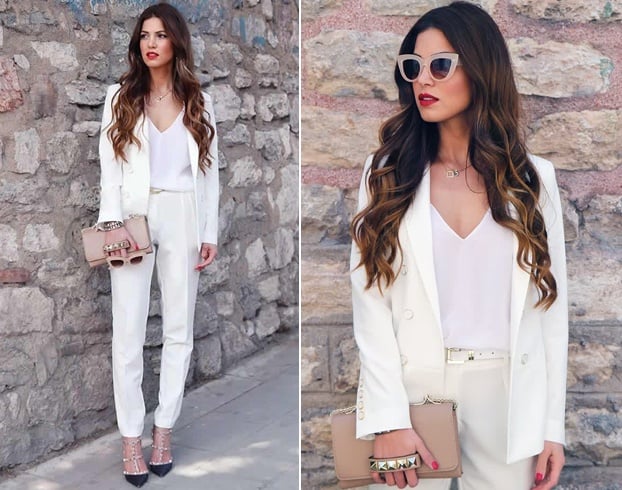 Make Up Wise With Ideas About Pant Suits Fashion
Minimal, poised, elegant and perfect should be the appropriate tags for your make-up. The look should have a healthy blush on the cheeks, minimal red lips or peach and pink, tighlined eyes with kohl and a dash of lip balm if the lips are dry!
Keep the nail polish to a minimum with the time tested tones of blue and black. They have a solid impact being loud and dominant. You have a green signal for trying to pair pant suits designs with pearly whites and beiges if you want.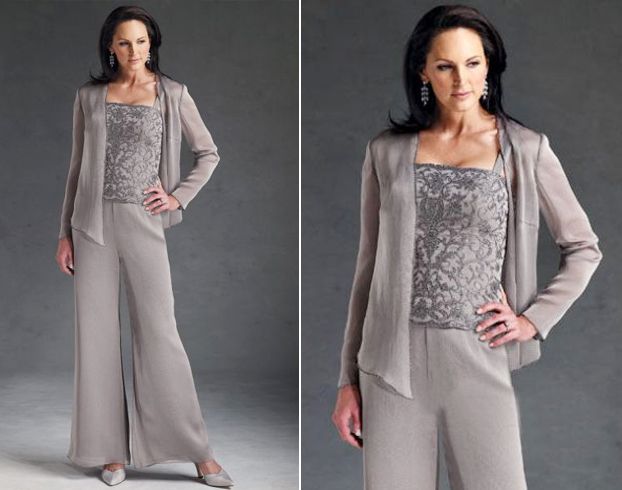 You really cannot take chances not being the best dressed around at work, now can you. And especially when you know that the competition out there is tough. We hope you liked the styling up of pant suit ideas, which we have spoken about. If you have any thoughts and queries about the same, we urge you and encourage you to write in with your views, comments and suggestions.
Images Source: pinterest.com