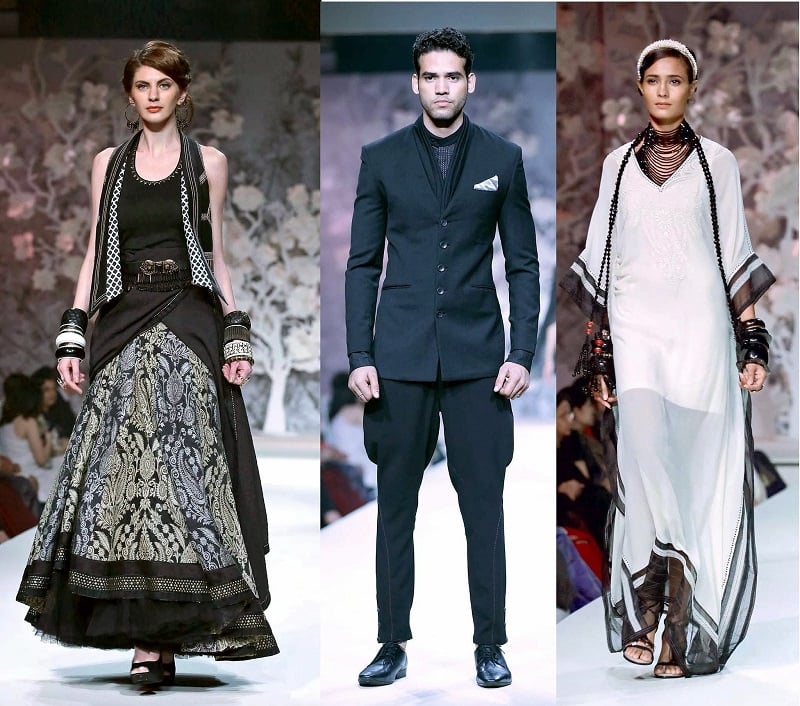 Indian ace fashion designer Tarun Tahiliani has joined hands with premium Indian jewelry brand Isharya to host their trunk show on April 26, Saturday at the Address Montogomery Hotel in Dubai's Emirates Hills that will be showcased between 10 a.m. & 7 p.m.
The trunk show is actually the brainchild of Kamu Vachani and Simran Shroff, who started their trunk show business in 2007 in Dubai.
In order to breeze the gap between the fashion market of two nations – India and Dubai; these two long time friends and residents of Dubai came up with this great idea to market high end fashion ensembles. With their ardent fashion sense and in-depth knowledge in design excellence, these two fashion ambassadors have been hand-picking latest collections from leading fashion houses not only from India but overseas to showcase them in their trunk shows at different exotic hotels and venues.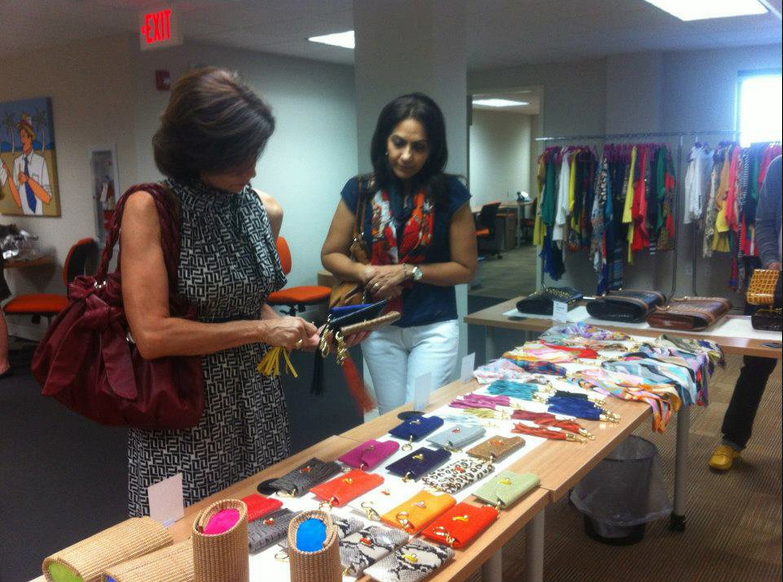 For those who didn't know what a trunk show is, here's a brief introduction –
"A trunk show is an event in which vendors present merchandise directly to store personnel or customers at a retail location or another venue such as a hotel room. In many cases it allows store personnel to preview and/or purchase merchandise before it is made available to the public. Typically, clients view the merchandise, place orders, and then wait for the vendor to manufacture and deliver the goods. If the merchandise has a designer, the vendor may choose to have the designer present at the event to add to the customers' experience. Prototypes, samples, remnants and leftover items from runway shows are also sometimes offered at trunk shows. Trunk shows may be open to the general public and advertised in the mass media or may be confined to special customers or those on a mailing list."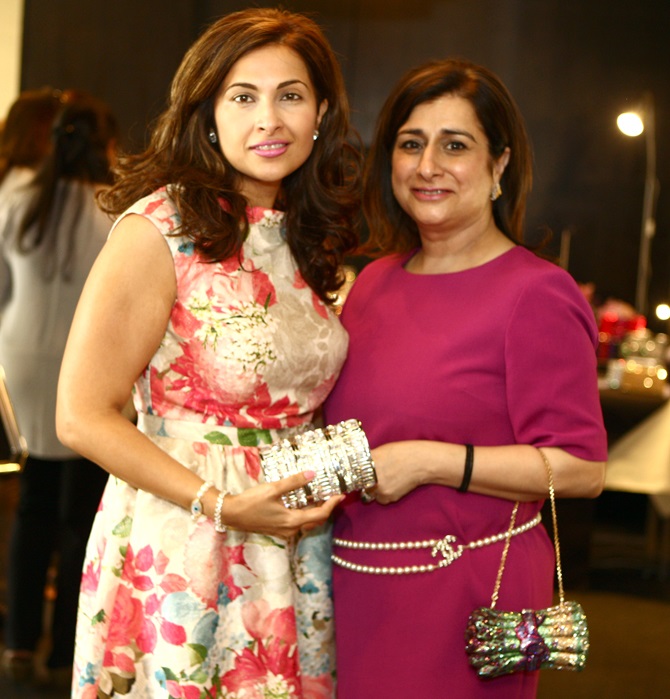 Just as the duo had hosted a show featuring Judith Leiber among other brands at The Address Montgomerie Hotel, Emirates Hills on 1st April, this time their focus is promoting India's couture king's collections flanked by gem-studded designs from Isharya. They have carefully curated the collections that will adhere to Dubai's aesthetic values and sensibilities.
The trunk show will be featuring numbers from the Spring Summer Collection 2014, which are accentuated with a myriad of versatile styles from sorbet shades to arcane techniques. And with the growing demand of prêt a porter, the collection will include exquisite elements blend with different permutations and combinations that are never out of fashion. For instance, fashion traits from European chintz and indigenous Bidri work to Jamawaar and abstract art – all marshaled under one roof @ Address Montogomery Hotel in Dubai.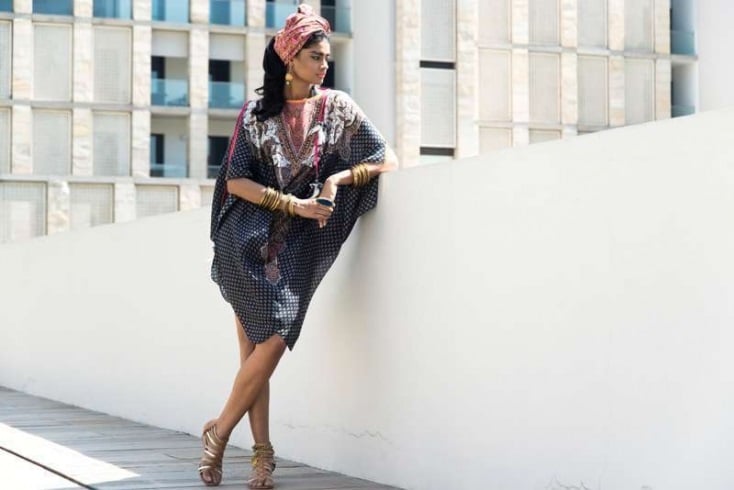 The items include everything from a T-shirts and pencil skirts to lehengas, kaftans and sarees to name a few.
Tarun and Isharya's joint venture will also offer a more relaxed glamor for the fashion enthusiasts with summer cottons and sushi voile with elaborate embroidery and chikankari, whilst maintaining the optimum comfort level during Indian summer. The show will also emphasize on the importance of appropriate dressing in the day – be it ombre chiffon saris or kimkhab kurtas in sheer gossamer silk.
Since the exuberance of color combination with vigor is an essential part of the tropical summer dressing; the designer also makes sure his creations are available in shades like indigo mustard and fuchsia frolic resembling sunset. He has even used vibrant shades, thereby decoding the joie de vivre of Indian traditions; almost as an upshot of more maniacal of timeless shade of black & white, ivory and beige.
Here is the crème de la crème of the upcoming trunk show –
Paisley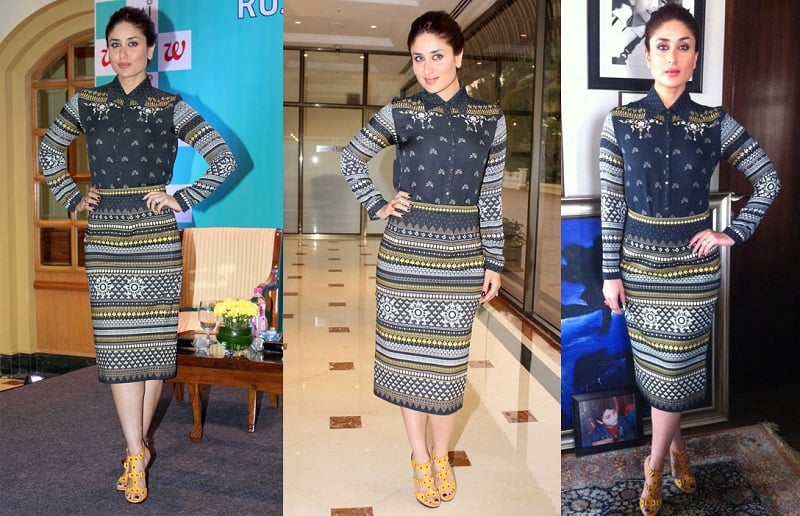 The designer is going to offer the Desi version of Paisley, by making its presence felt in the form of kaftans. His paisley collections will feature vibrant borders that enable idyllic variance to pieces of otherwise stoical reserve.
Paisley is crafted using the boteh or buta, a droplet-shaped vegetable motif of Persian origin, originally conceived during post Mughal era i.e. under British Raj.
Sundry optical illusion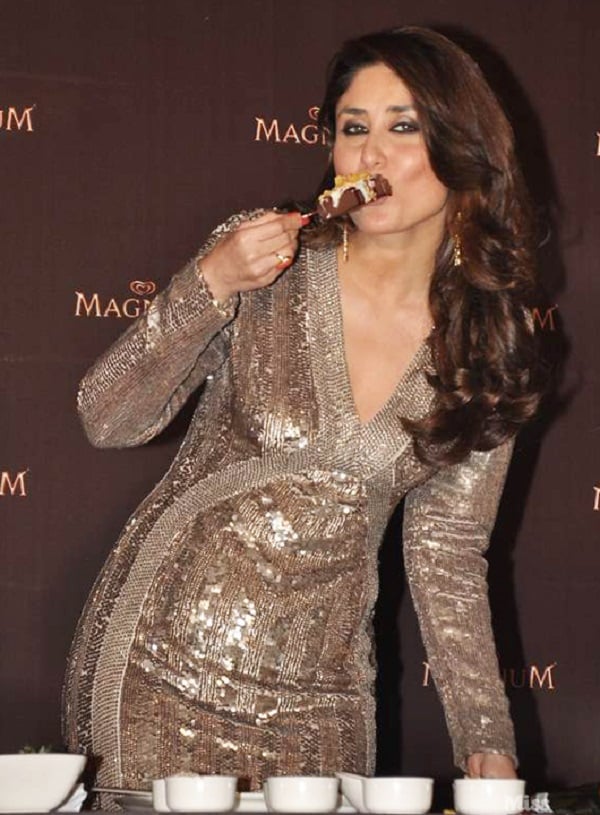 The show is indeed going to be a treat for eyes as it also involves architectural wonder that comes through with the extensive use of levels, panels and layering. The fashion giants have created optical illusion by strategically placing the structured panels in flowing fabric to give an impression of height. So there is surely some great items waiting for the ladies of petite groups. For instance, the collection will feature a skirt with a bottom cowl and a layered cape kurta that sits elegantly on one's shoulder.
Le Kurta Nouveau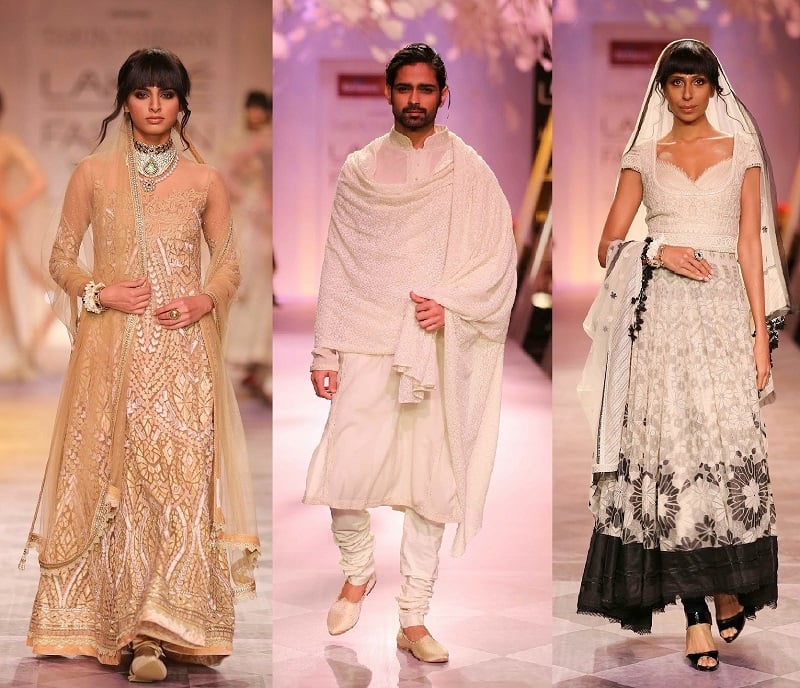 In his latest Spring/Summer 2014 show, Tarun Tahiliani had introduced Le Kurta Nouveau as his inspiration, variations and brainchild through his ready-to-wear resort wear collection. The ace designer's blue-blooded lineage not only included his signature drapes but also exquisitely detailed separates. For example, the kurta comes with the twist of an attached dupatta and kurtas get a makeover with asymmetrical, floral, abstract, draped, high slit, cut out and lace work; you're going to be spoilt for choice.
Gilet fashion by Tahiliani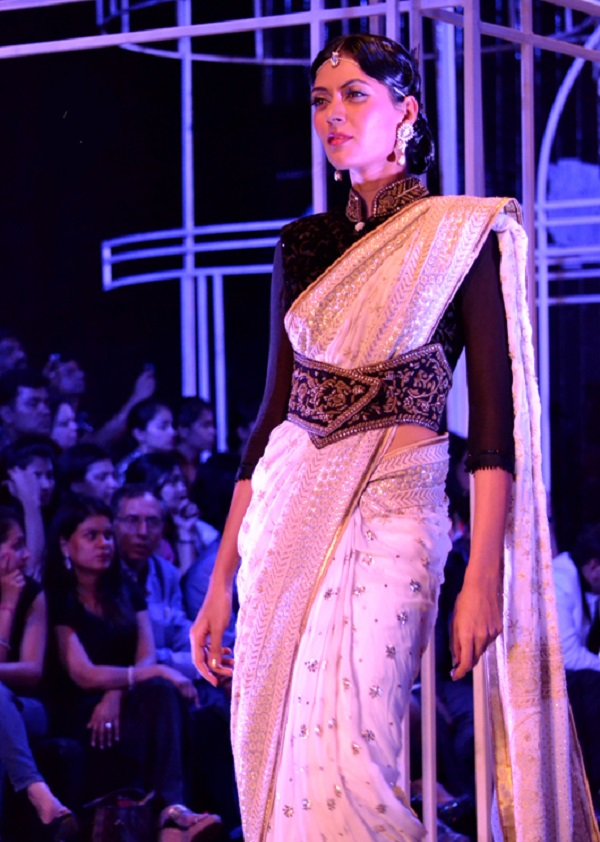 Remember Wills Lifestyle Fashion Show 2013, where Tarun had paid tribute to Mahakumbh Mela? Click here to know more. He had showcased his signature saris and gilets apart from kurtis, skirts and jackets along-with his trademark strokes of drapes.
The designer, who is widely credited with bringing couture fashion to India's doorstep, will also be featuring this unique fashion that stands out.
FYI: A gilet is a sleeveless jacket resembling a waistcoat or blouse.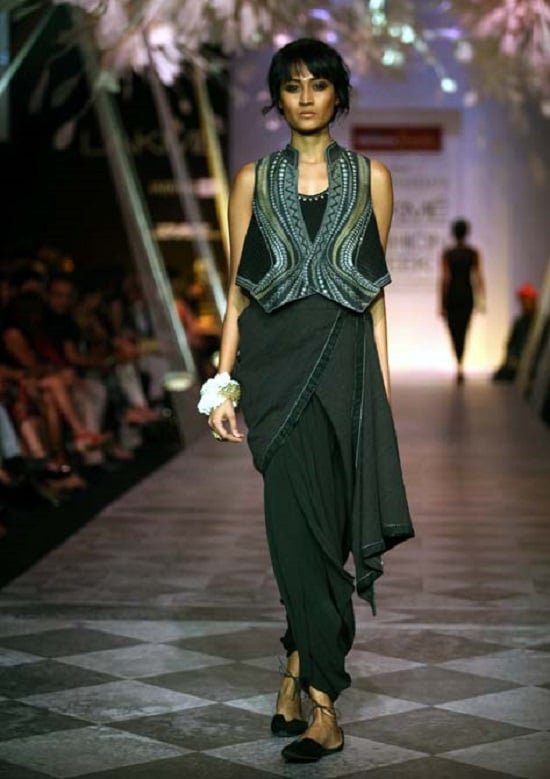 This trend is hot these days. Moreover, it is versatile enough to easily blend with any given style, as it can be effortlessly worn over bidri pants, a dhoti sari or a traditional kurta. The stiff cutwork of this outer wear is an engineering feat that runs smooth over the torso without breaking the even flow of the silhouette. It's a multipurpose garment that brings together fashion and function in form of kasab gilet, and orange dhoti sari with intricate filigree work that are going to be offered in the trunk show.
Looking forward for a great trunk show this Saturday!!