Are you struggling to create a cat-eye effect and haven't mastered the false lashes, then this trend is for you.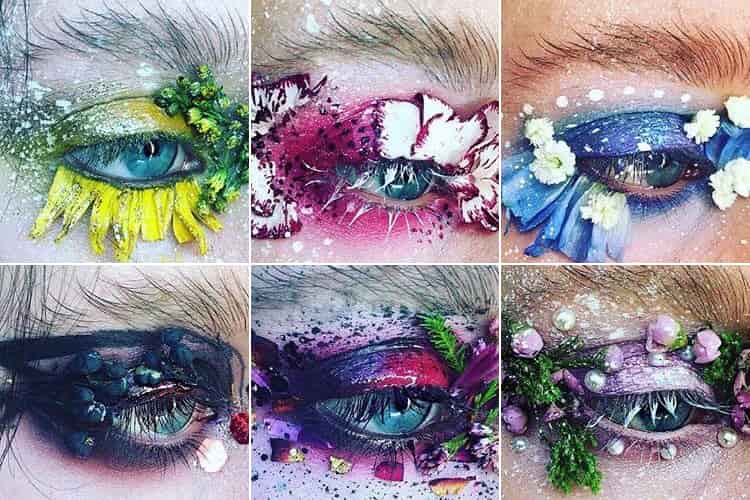 Terrarium eyes are an advanced beauty trend that involves sticking tiny flowers and leaves on the face in delicate motion. Ellie Costello, a 19 year old makeup artist started this new trend of joining real flowers and plants with eye shadows to create the trend known as terrarium eyes.
Makeup Artist Who Started Terrarium Eyes:
Ellie Costello is a U.K based makeup artist who set the trend on Instagram. There are so many Instagram trends that come and go by these days. But Costello's mesmerizing makeup designs inspired from the elements of nature execute a distinctive beauty look.
Her Instagram user name is @makeupisart_x and has followers of more than 16,000 people. She is a self-taught makeup who works for MAC and uses their products to create her nature inspired looks. The artist makes uses of real flowers from her garden, leaves, and glitter for adding drama to her looks.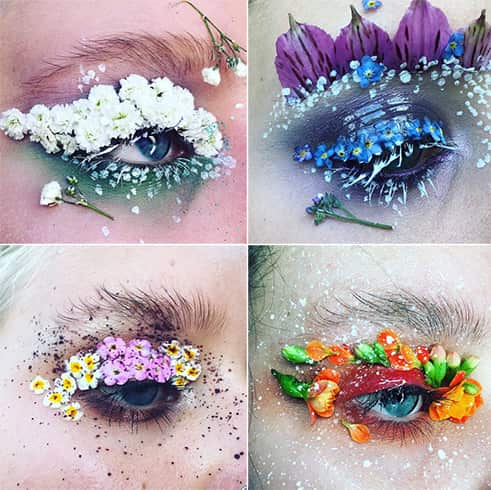 Terrarium Eyes Ideas:
This beauty trend is not for the fainthearted or those with wobbly hands. It is definitely not suited for daily wear as the petals are likely to fall off thus pulling the look apart. But if you have a theme party coming up and you're comfortable with pasting things to your face, then we suggest this trend.
Ellie Costello applied her plant-based designs on her eyelids. She shared images of her eye makeup look on Instagram, to her over 10,000 followers. She began the terrarium eye trend about three months ago, with a post titled, Enchanted Forest. After which, she followed up with her second eye makeup trend after two weeks.
1. Real Flowers:
The terrarium eye makeup look is achieved using different colors, real flowers, plants, and leaves for decorating the eyelids.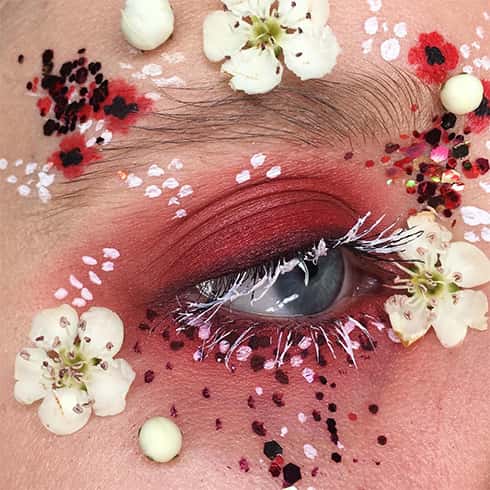 2. Rose Petals:
Experiment the eye trend using rose petals shredded into small pieces. The roses are an all-time favorite for many and we hope you like it too!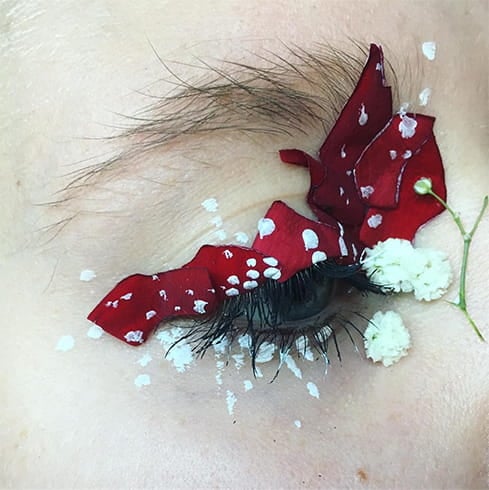 [sc:mediad]
3. Flower Inspiration:
Most of Ellie Costello's looks are inspired by flowers from her family garden. "I was inspired by the flowers growing in my garden (I apologize to my mum for the now missing flowers)," she captioned another photo.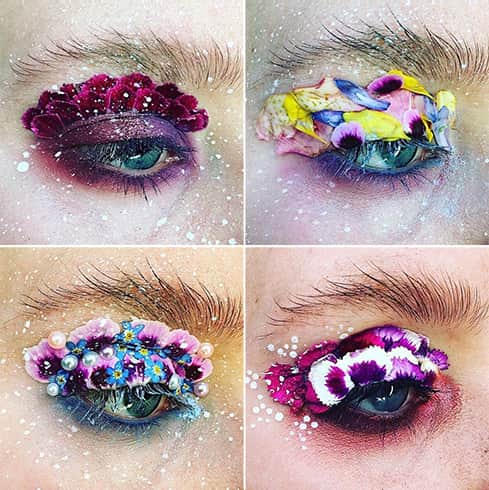 Disclaimer:
All material in this article is provided for your information only and may not be construed as professional advice or instruction. No action or inaction should be taken based solely on the contents of this information.
Now you have all the ideas to achieve the terrarium eyes. This eye trend is both intricate and exquisite. You may also give yourself a suitable manicure while trying out this dramatic look!
Images Source: instagram.com/makeupisart_x