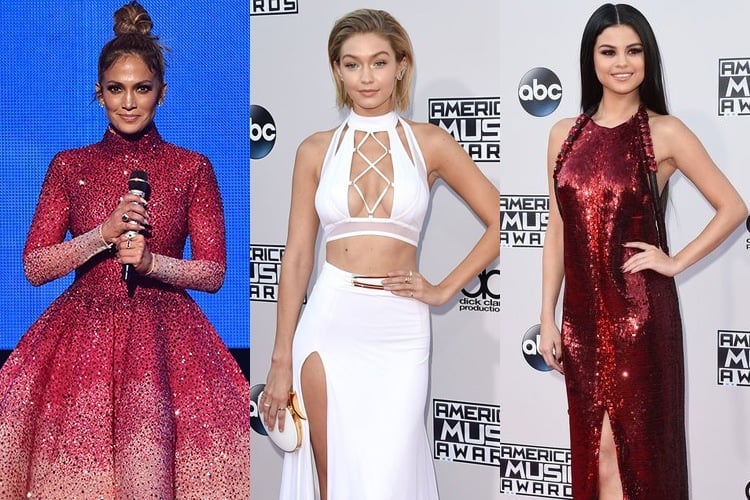 The American Music Awards is just 2 days old and here we have the entire who-wore-what and who-wore-WTF compiled for you. So without much of an ado here we go.
Selena Gomez
I should have rather saved this one for the last, but breaking the tradition, let me start the Stylecheck for AMA 2015 with the best that met the eye. With every passing year Selena is walking one step closer to fashion royalty. She does it in a way that every guy would want to take her home to mom. In this mid-length Givenchy by Riccardo Tisci, Sel was basically a cherry red shiny disco ball, in a good sense. With those ropes-like thingy to hold the dress, it was literally the most backless dress I have ever seen . But who needs a dress to cover the back when you have a glorious 10 yards of straight mane flowing down to cover it up. One can actually wear hair like that and cover their entire body. Her nail polish was matching her dress but she chose to wear nude make-up with a brilliant smile. I wonder if I could borrow those barely there strappy heels.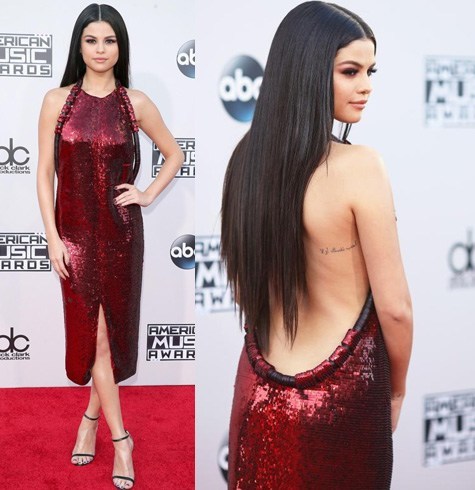 Gwen Stefani
Gwen wore this, well I don't really know what I would call this one. I am not a very big fan of these nude dresses though, wonder if it can be called a dress at all. She was, if I can be honest, a beautiful face with a body of a bat. But given that she is going through a dark phase in her life, I believe she wanted her mood and state of mind to reflect through her choice of wardrobe. The underwear makes it uncomfortable for audience to look at her, the red nail paint however tries to make up for everything wrong with this look.
Kendall Jenner
Kendall Jenner had to reiterate that if she walked the VS show this year, there is a reason for it. Despite her no direct relation with the music industry, she left her footprints at the AMA 2015 red carpet pretty deep. Her too short dress put her mile-long legs on full display and don't you miss to notice that twisted snake-like earning she rocked. Many said she reminded them of the young Chris Jenner. The messy bun sitting right on top of her head basically declared, I am pretty and I don't really need to try hard.
[Also Read: Items Of Clothing From Kendall Jenner's Closet Can Pay For Your Tuition]
Gigi Hadid
In her two piece Bao Tranchi white dress Gigi Hadid just owned the red carpet for however long she was there. Now that is practically the reason no one wants to share the red carpet with this gorgeous VS model, of course ain't no paparazzi interested in anyone else. In fact this was the first time Gigi released her short do done fresh after the VS show. While the long flowy skirt had this good shy girl illusion, the strappy crop top, almost bra-esque had a beach party charm in it. Only Gigi Hadid knows how to pull these extremes together.
Demi Lovato
Quite opposed to her photo shoot for #Confident Demi Lovato went all conservative at the AMAs 2015. Her appearance echoes old Hollywood glamor in Lorena Sarbu long black and gold gown. The wavey short bob totally complemented the look and the vampy dark lip lived up to the idea. The 'Confident' star, however, didn't ditch her signature edgy style and wore a dozen of dark wicked rings on her fingers, though otherwise jewelry was on the minimum.
Zendaya
She walked the red carpet to tell people that she has been molded into a Barbie quite deservingly. But this time in this pink lacey outfit she looked like a Barbie from the 80s. Or at certain turns all that pink daisies could remind someone of Drew Berrymore. She showed just the right amount of skin and looked every bit age appropriate.
Nicki Minaj
The Anaconda girl chose to dress delightfully sober for the AMA 2015. A long pink gown with decent cut outs and a plunging neckline that certainly allowed Meek Mill a peek-a-boo into her never-ending cleavage. But when it comes to Nicki, this dress is certainly conservative. What's more, she did look faultlessly beautiful in the ensemble with gold rose accentuations. The straight hair and undramatic make-up stood up for her.
Jennifer Lopez
And you thought I will close this discussion without mentioning the Divas of all diva? Apparently, she had 11 dress changes for AMA 2015, and do you need a 'no one' like me to tell you that she looked immortal in all of them? Now let me shut up while you scroll down and check out her dresses.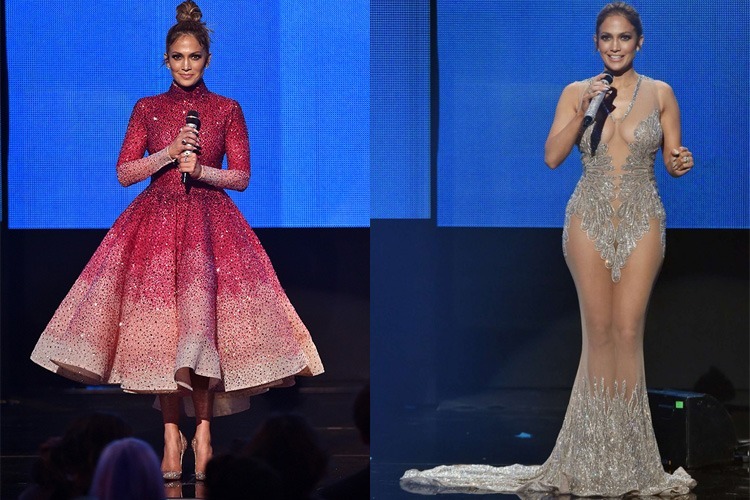 [Also Read: Timeless Looks from Jennifer Lopez]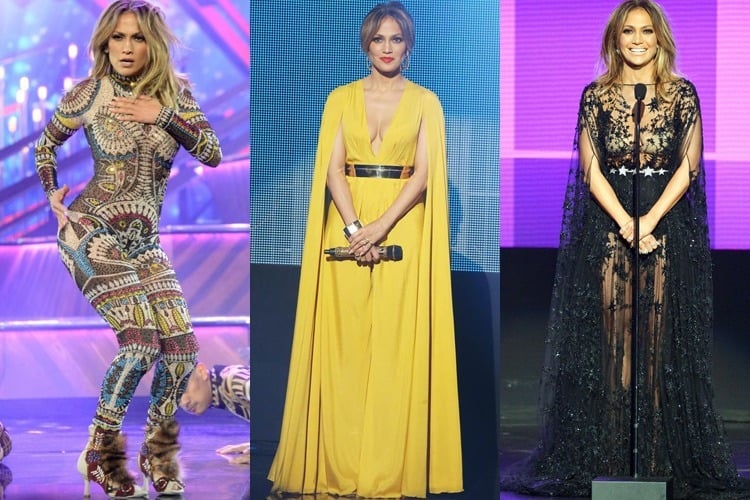 [sc:mediad]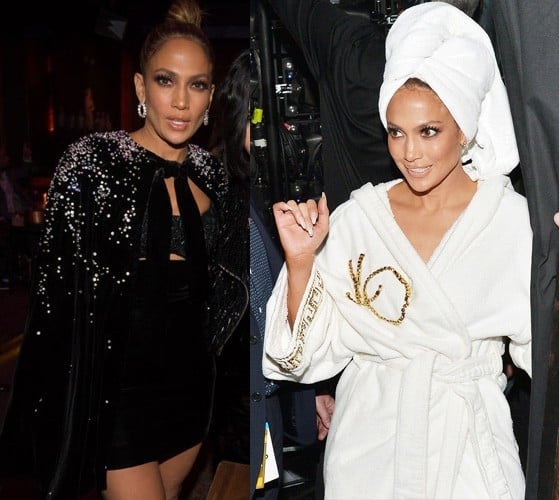 Well, if JLo wears a robe, even that becomes an ensemble. So basically, what we intend to say is, welcome to all the rising royalties, but there is just no dethroning Jenny from the Block. Well, that's all folks… until AMAs 2016.