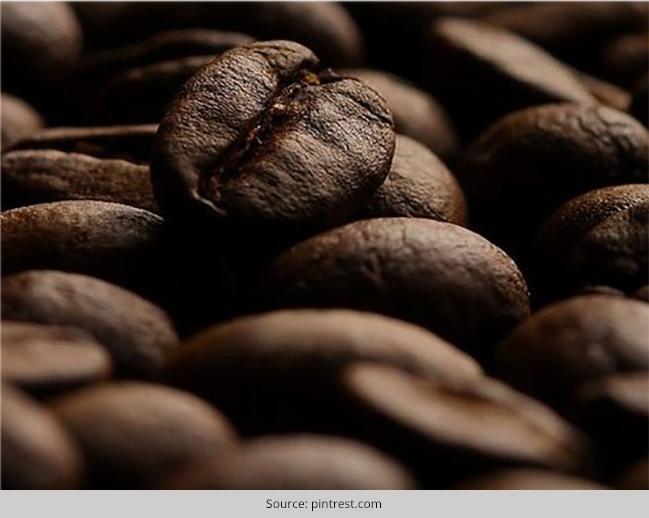 Coffee drinking is a habit we all were born with or have inherited it somewhere down the years, but how many of us know the good beauty side effects of coffee. Coffee is a fuel we take in to recharge ourselves and to feel the kick that we need to get through a rough day. Antioxidant rich, coffee is an ingredient to making your skin happy and healthy looking.
Skincare became easier and more fun with coffee since it smells wonderful and guarantees you results the way you want.
[Also Read: Homemade Coffee Face Pack]
Simple and easy methods of using coffee for your skin are mentioned below:
1. The Ice Cube Challenge:
In an ice tray, make some ice cubes with coffee and water and keep it to refrigerate. Every morning, take one of these cubes and apply it all over your face. This will help blood circulation, prevent premature ageing, give you the healthy glow and fight wrinkles. All in just cube of wonder, try this and rejuvenate your skin with this easy step.
2. Coffee Exfoliators:
Quit those expensive off-the-shelf products and switch to coffee for exfoliation. Its antioxidant properties make your skin glow and lively. It helps in the tightening of skin and lightening of the complexion.
The coarse grainy texture of coffee works as a great exfoliate and rids your skin of dead cells. Just use coffee and some curd for body exfoliation when you're in the shower and you will be surprised to see how brilliantly they work on your skin.
[Also Read: How To Use Coffee For Skin Care]
3. Eliminating cellulite:
A simple natural scrub made out of coffee is best. Massage this gently on your skin and the appearance of cellulite will be lessened in a few days. This will also help stimulate the blood flow in your system and make it healthy.
4. For your feet:
Make your own coconut and coffee scrub at your home for your dearest hand and feet. The combo is excellent since coconut locks the moisture and helps hydrate the skin and coffee refreshes the skin by ridding it off dead skin, and this will repair the skin. Just take a cup of coconut oil and add coffee powder to it, mix well. Soak your feet in a tub of water for 15 min, then take little scrub and massage your feet with it. This will remove the dead skin from your feet and they will look very pretty.
[sc:mediad]
5. Coffee & Coco Face mask:
Ingredients:
2 spoons coffee powder
2 spoons cocoa powder
3 spoon milk or yogurt
1 spoon honey
Method: Mix these ingredients well and apply a coat over your face and neck. Let it work its magic for 15 min and then wash it with some luke warm water.
Make it morning ritual for a fresh looking skin every day.
6. Coffee Body Scrub:
Ingredients:
3 spoons Coffee powder
1 spoon Olive oil/Coconut oil/Almond oil
1 spoon Brown sugar
Method: Mix the dry ingredients and then add oil. Massage this scrub onto your body and get the skin you've wished for, smelling great too.
7. For your Hair:
It's the hair treatment that triggers better growth and brings out the shine. Just prepare a pot full of strong coffee with only water and let it cool. In a basin, pour that coffee on your scalp and hair… Wrap your hair in a plastic cap and let it stay for 20 to 25 minutes. Rinse your hair with luke warm water. You get the shine and the strength.
8. The Full Body Scrub:
This is Best for skin that is tanned or looks dry and need nourishment in seconds. The roughness of coffee mixed with ingredients that compliment the scrub will work best on your skin if used regularly.
The full body scrub requires:
1/2 cup Coffee powder
1/2 cup Sugar
1/4 cup Coconut oil
1 tsp Ground Cinnamon
Method: In a bowl, mix these ingredients and let them stay. Store in an air tight container for further use and keep it on your bathroom cabinet. Use the scrub on your entire body to get amazingly smooth skin that glows and shows.
Coffee is not only delicious to drink but it does have some great uses for skin and hair too. Although too much caffeine intake can harm your body, keep your intake to a minimum and use the rest for great skin and and hair. It is also an old tradition to use coffee decoction mixed with henna on the hair for great color.
Hope this article on coffee for hair, skin and body is helpful. Let us know how you like to use coffee on yourself.