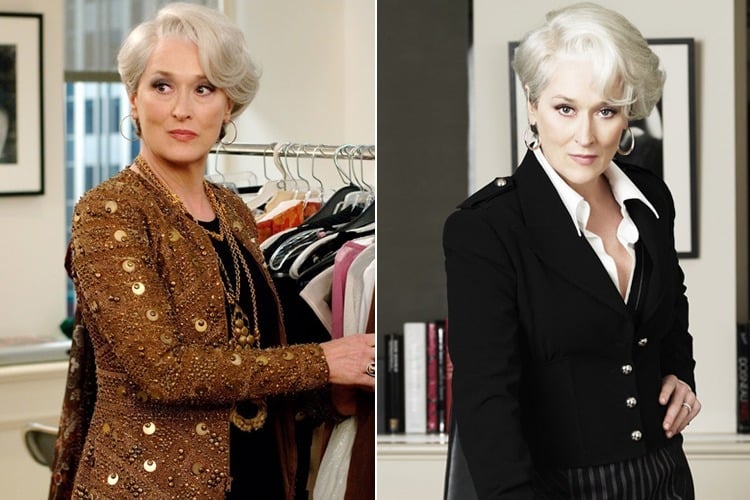 Kooky, endearing, bold, subdued at times and with plenty of class that speaks high of her own individualistic taste and style, Meryl Streep is the queen of everyone's heart when it comes to fashion, élan and style. Keeping in mind the sense of Meryl Streep fashion, we would like to talk more about her style that women in the fifties and above can gracefully wear and emulate too.
[Also Read: Wearable Tech Fashion]
Here are 20 such Meryl Streep fashion moments that we would love to go gaga over and about, in more ways than one. Take a look and let us know how you like the post on Meryl Streep fashion.
One of Hollywood's famous and most celebrated leading lady, Meryl Streep can give the likes of new-age Hollywood girls a run for their money; acting and looks wise. We would like to show you not only her sense of style, fashion and clothing, but also some of her makeup and hairdos too. The only lady we think that comes closest to the smile of the famed MONALISA, Meryl and her simple hairdos kept everyone hooked for long.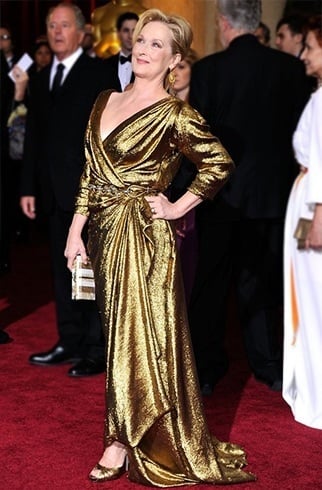 52nd Academy Awards
Meryl didn't wear an elaborate hairdo at the 52nd Academy Awards, when she accepted her first award. Her flowing blonde hair was neat and in place with soft curls teasing the face and the cheekbones now and then. Here's a glimpse.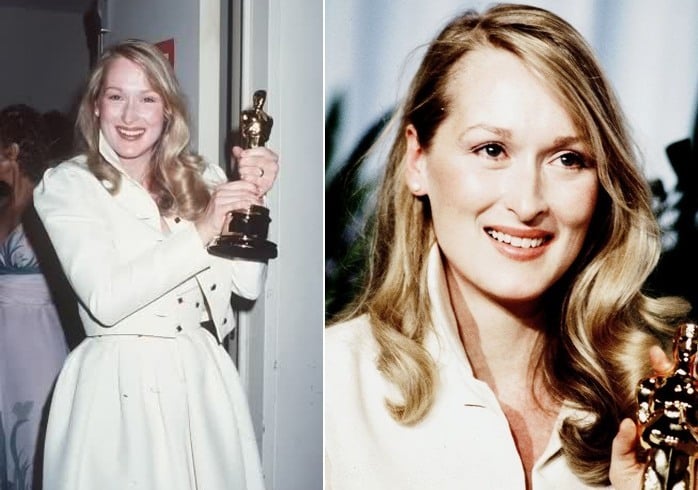 Young Meryl Streep
A young Meryl Streep back in the hay days went out to prove that she didn't need to wear too much makeup or get her hair in a bunch to make a fashion statement; she loved it fashionable with au natural touches. A lesson we can take from her!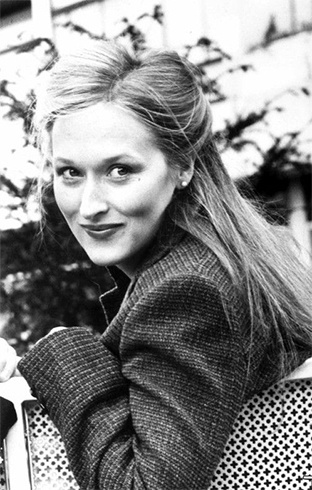 Meryl Streep With Long Hair
Breathtakingly gorgeous, Meryl as a young lady was a diva always; known for her hair long and loose with minimal makeup and a gorgeous skin texture, the diva was always ready for the camera that made love to her looks!
[Also Read: Penelope Cruz Hairstyles]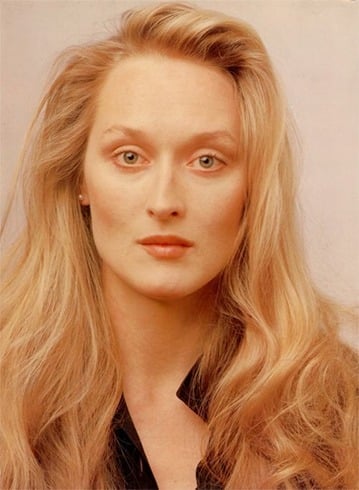 Meryl Streep With Short Hair
Meryl didn't wear her hair long always. There was a time when she cropped it short and sported the 80s and the 90s look with aplomb.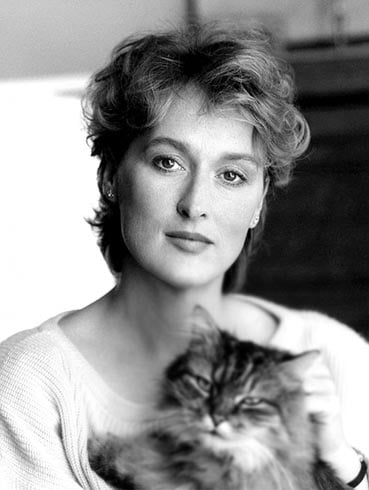 The French Lieutenant's Woman
'The French Lieutenant's Woman' (1981) portrayed Meryl in a daring and a very adventurous role that kept the audience hooked to their seats. Once again, she was onscreen as a lady that had to manage every aspect of life, and this time her look was flawlessly beautiful with curls and a mid partition of the hair.
[sc:mediad]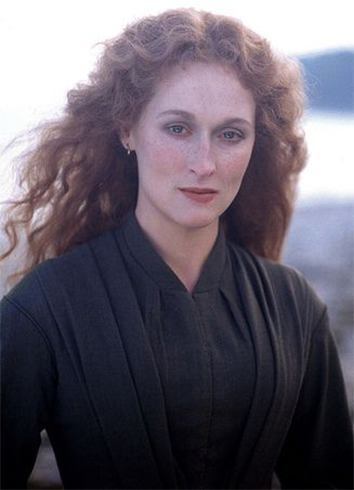 Death Becomes Her
While she made us go bonkers and laugh till we rolled around in 'Death Becomes Her', Meryl's LADY RABBIT hairdo was a rage that was adorned and worn plenty of times by women of all age groups.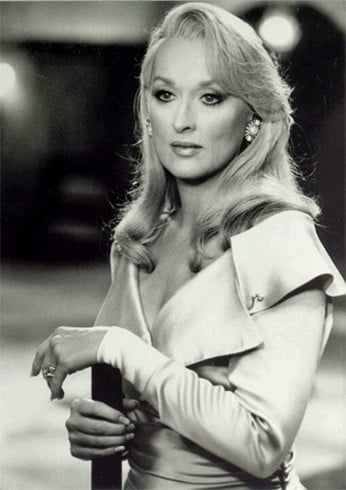 We've shown you enough on Meryl Streep hairstyles, so now let's look at Meryl Streep clothing style, shall we? With that being said, women in their fifties and above, women bosses at work and women in that age group just about anywhere, know one thing and know it for good- You Are Gorgeous, at this age too! If you would like to emulate 'Miranda's' look from the epic movie 'The Devil Wears Prada', here are a couple of styles to play with.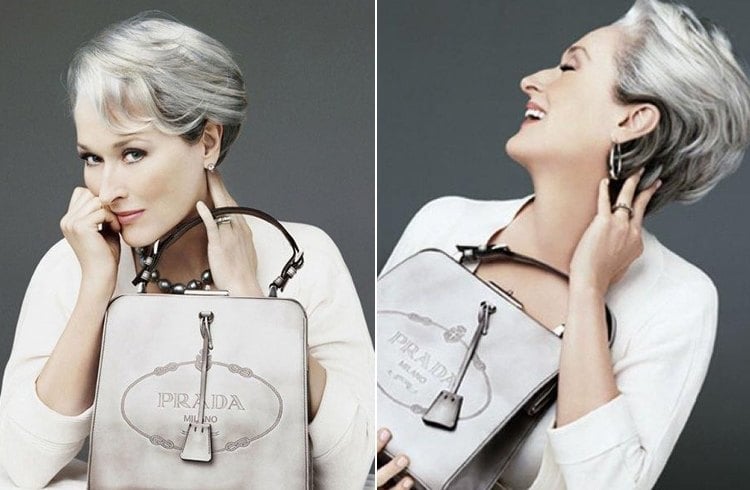 A powerful crisp lady tux with midi skirts in striped whites, combined with back gelled hair.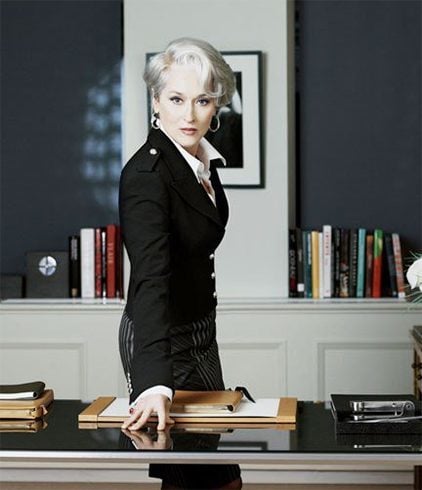 Thick belts for the waist with a long dangling chain and black heels for the corporate look, wearing a black skirt that has a V neckline!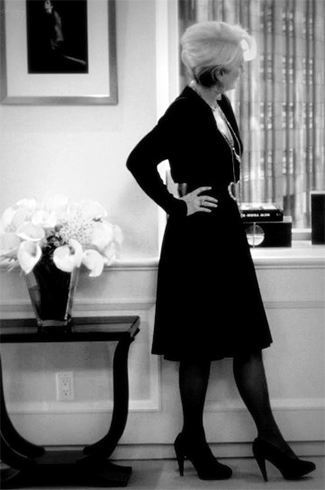 A metallic chunky cropped summer coat with a black dress and hot peach lips for sure; complete the look with chunky dangling neckpieces for an elegant touch to come through.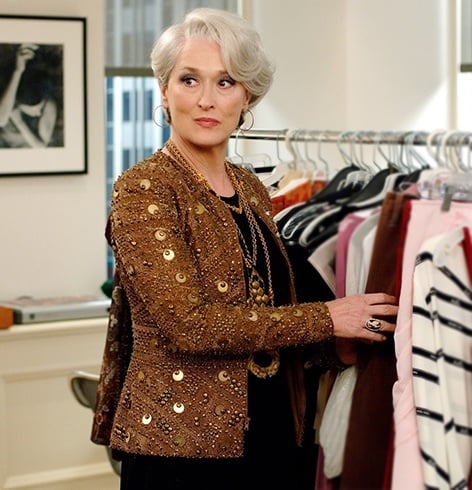 Chunky beaded neckpieces, an off-white coat and black trousers or dress pants for Friday dressing makes a powerful mature female boss fashion statement.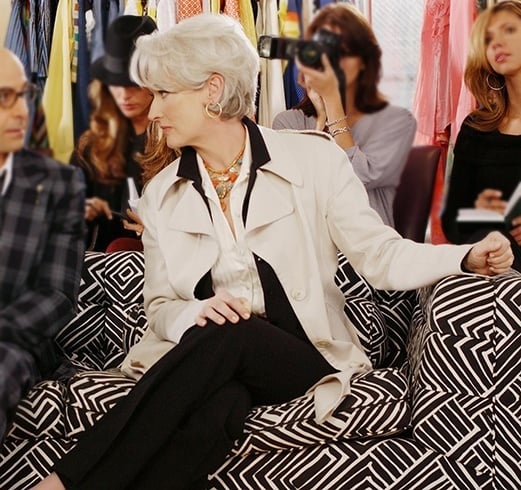 Meryl Streep at the screening of "The Devil wears Prada" in Deauville, France, showed us how to wear the office wear, soft and cozy, yet looking every bit super classy and on the lines of a staunch fashion editor.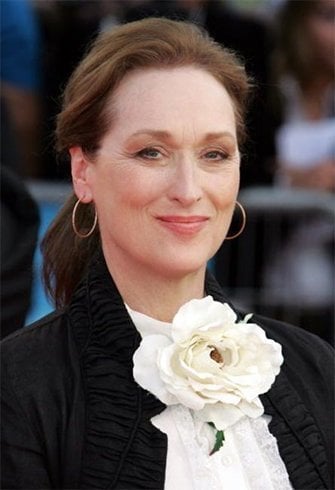 Finally, you could wear bold colors, stripes and patterns with quirky neckpieces to make a bold fashion statement at the weekend gatherings; age is just a number, isn't it shown well enough by our diva Meryl Streep?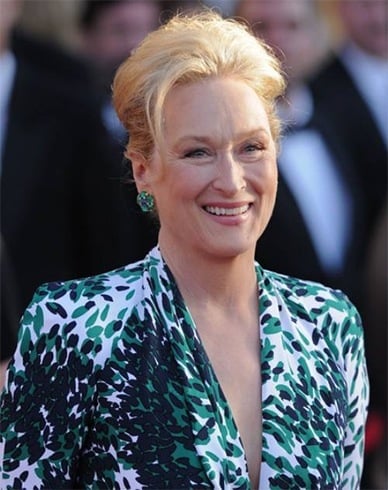 The next time we think about Celebrity hair and Celebrity fashion, we would like to focus more on gorgeous ladies such as Meryl to prove a point, what say?
Images Source: pinterest.com