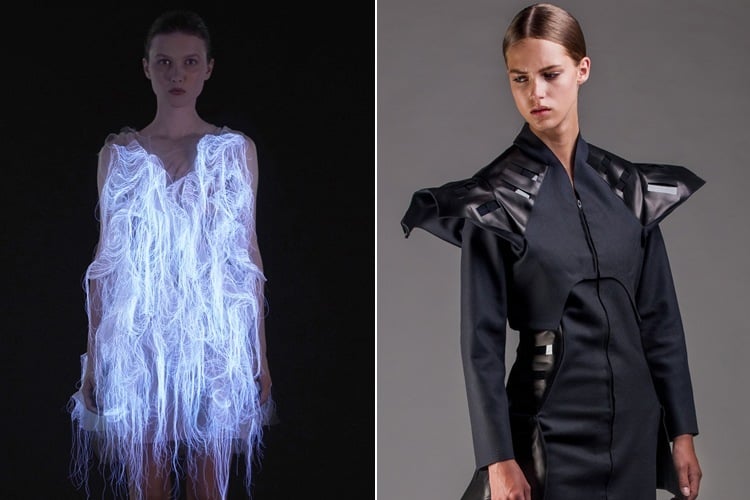 Trends are changing at a rate faster than you can even fathom and as we enter into 2016, the wearable tech fashion trend seems to have taken over the world. So what exactly do you mean by wearable tech fashion ? Is it something technologically superior that you wear?
In simple terms, there are just wearable tech gadgets- the only difference being the fact that they are uber stylish and sometimes even the big fashion houses tie up with the technology giants to come up with something that would be technologically advanced and at the same time extremely fashionable and edgy!
Take a Look At Some Wearable Electronics Fashion
In this article, we will talk about the top 10 wearable electronics fashion trends that are going to be huge in 2016. So, let's get started!
[Also Read: Shape Shifting Mannequins: The Virtual Solution To Online Buying]
Charging Clothes
Just like you can charge your phone, what if your clothes could actually do the same thing? A startup company called Wearable Solar has come up with clothes and accessories that can power electronics! Made using lightweight material, these clothes can help the wearer charge their phone to at least 50% if they are in the sun for at least an hour! Another start-up has come up with a bag that can do the same!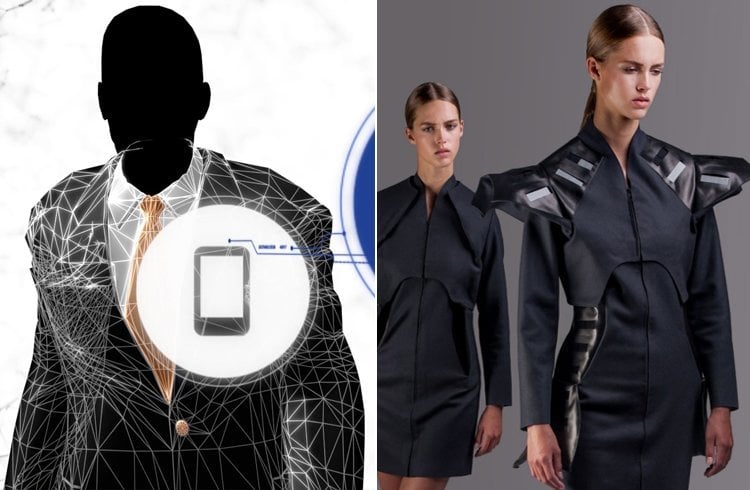 Whiff Of Pure Air
What if you have your own portable air purifier and what if it looks like a bauble that you can wear on your hand? Well, Hand Tree has come up with an air purifier that can actually purify the air around you and recycle the air back into the atmosphere. The purifier gas a refillable carbon filter, a rechargeable battery and an organic light-emitting diode screen.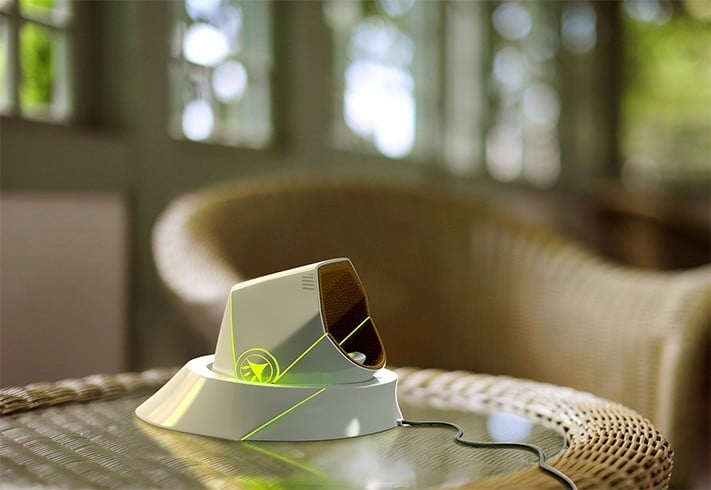 Stimulated By Surroundings
What if your clothes react to the environment too? Rainbow Winters clothing line has actually come up with clothes that could respond to the environment and actually change their form. For instance there is a type of cloth which is made of holographic material and when there is an increase or decrease in sound, it can actually change its form and begins illuminating!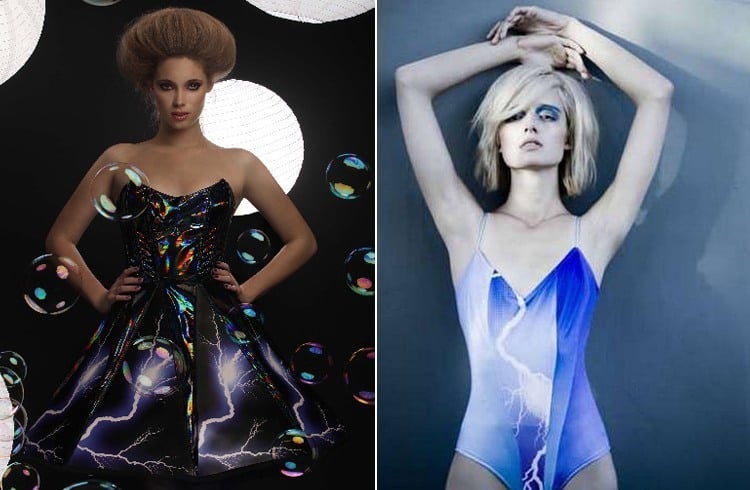 Track Your Clothes
Never lose another cloth again, especially if you have a massive closet. In one of the latest fashion shows, designer Asher Levine actually put a tracking chip in his wearables and users could track them using a TrackR App.
[sc:mediad]
Safety First
For cyclists who have often had the unpleasant experience of traffic on the road will actually benefit from this helmet. Adafruit has built a helmet which has a built-in navigation system that uses lights that flash on the left or right to let the rider know where to turn.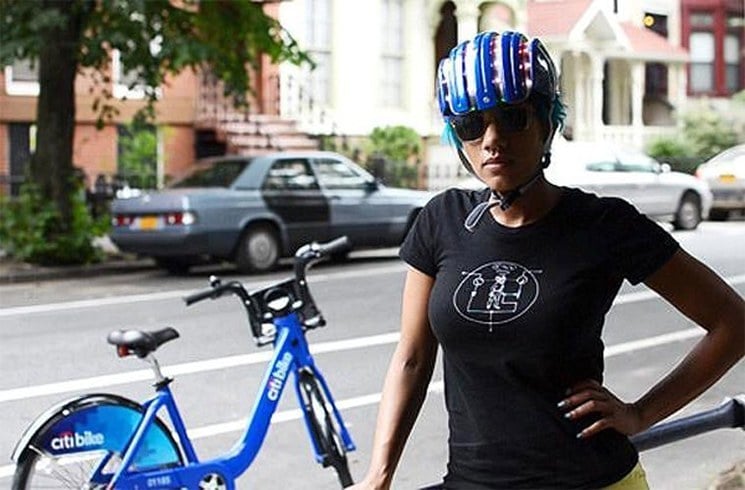 Dresses That Glow When You Look At Them!
Now that's some funny fashion! Fashion Designer Ying Gao has come up with clothes that when gazed for some time will light up! The dresses also glow because they are covered in photo-luminescent thread or featuring glow-in-the-dark threads that make up the base layer of fabric.
[Also Read: pom pom fashion]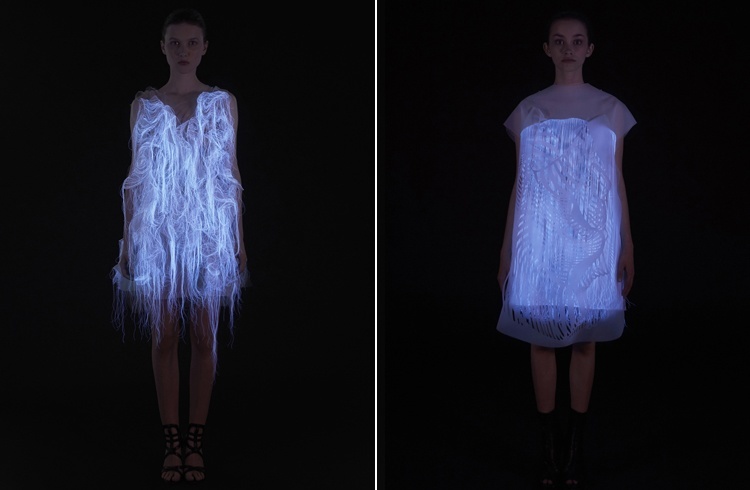 Carry Your Sound
Designer Rebecca Minkoff has come up with handbags which can actually be used to fit your audio! Stella Speakers can sit comfortably inside these high end bags!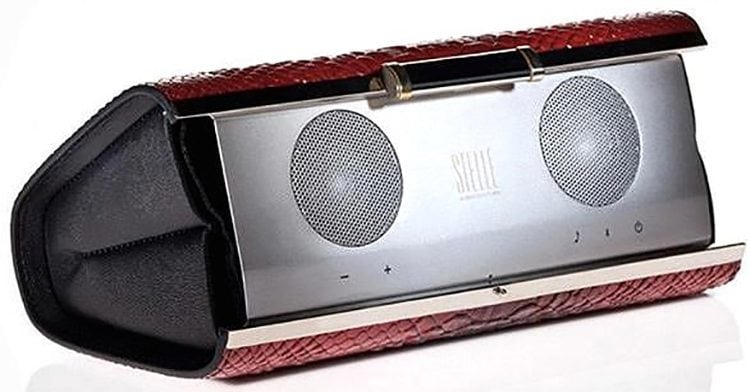 Smart Sock FTW!
Heapsylon's Sensoria is a smart sock that works the same way as those of the fitness bands but is much more comfortable to wear. The fitness sock or smart sock as the designers call it, automatically detect the type and level of activity based on pressure signals coming from the foot of the wearer.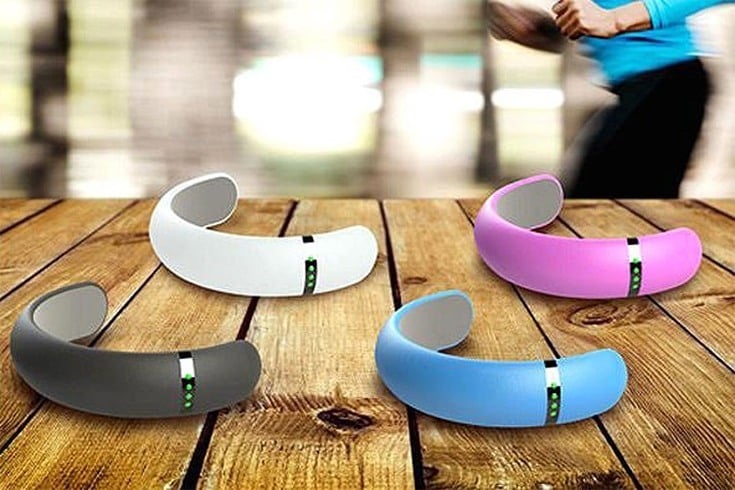 Tracking Sports Bra
The Sports Bra has a tracker just inside it and can track the heart rate in a jiffy. The Numetrix Sports Bra has a small transmitter that snaps to the garment to tracks a user's heart rate.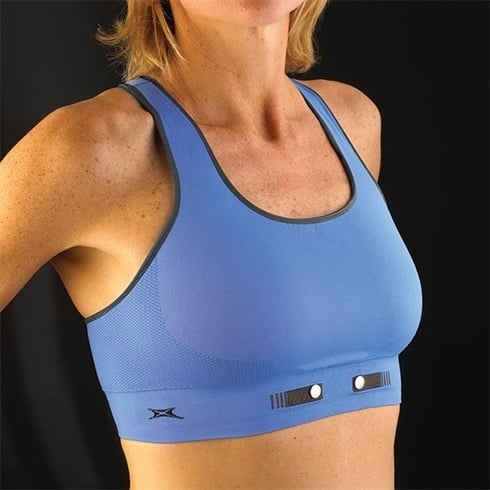 Light 'em Up
Light and light enhanced luxury fashion items are creating a buzz in the industry. With the help of these, Berlin-based clothing line Moon Berlin uses LED lights to enhances the look of their designs.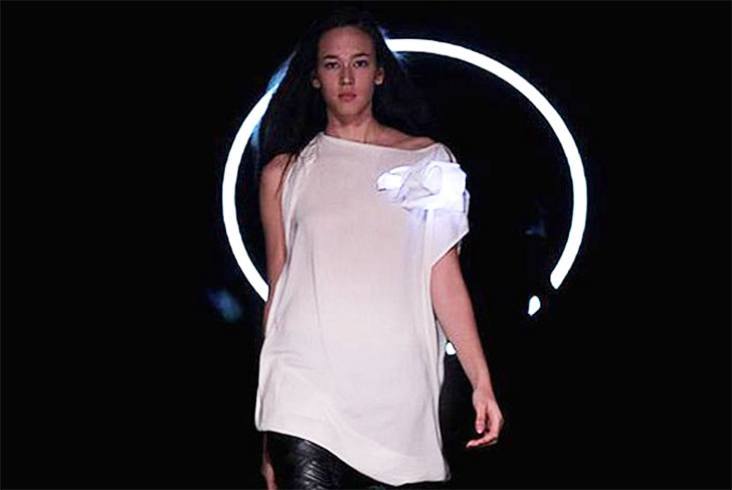 So there you go! A list of amazing wearable tech trends!
Images Source: cnbc.com, inspirationist.net