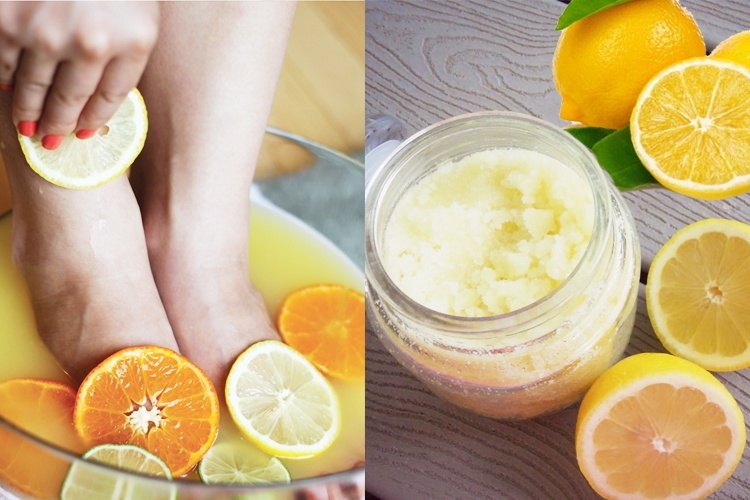 Ah…the goodness of lemons can be intoxicating. Use it to bleach your face, get rid of the irritating suntan, pimples, acne and now as an ingredient for foot care too. You mean lemons for Foot Care? Yes, darling!
Lemon is that all-purpose ingredient in the kitchen that is truly multi-tasking when it comes to beauty and health. We recently have you a post on benefits of lemon for beauty purpose. Come let us have a look at the various ways in which lemon can prove its goodness as a foot scrub.
Lemon Juice and Foot Scrub
All you need to do is squeeze a lemon and keep the juice aside. Now add 1 tbsp in the lemon grind and massage it on your feet for about 15-20 minutes. It will not only remove the dead skin cells on your feet, it will also discard greasiness (if any) and keep a watch on the sweating out of your feet. Plus, this technique will help ward off all blemishes and sunburn on your feet. Isn't it a simple technique to pamper your feet?
[Also Read: Home Remedies For Swollen Feet]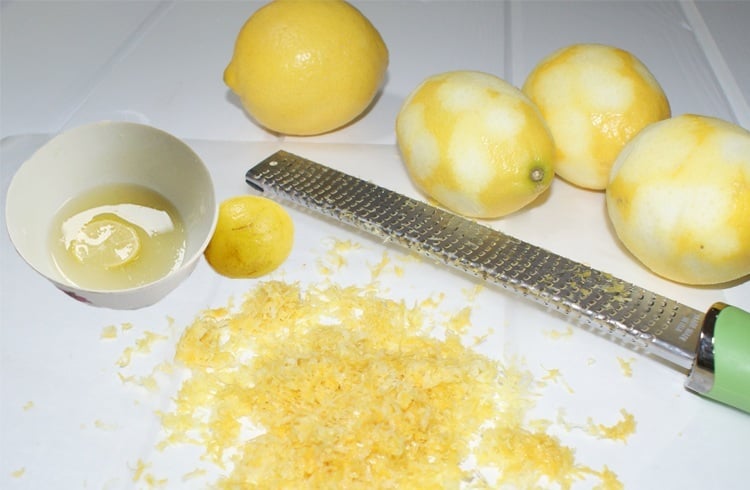 [Also Read: Foot Scrubs That do Wonders to the Feet]
Cucumber Lemon Foot Scrub
To do this, assemble 2 cucumbers (one each for one foot), 2 tbsp lemon juice and 2 tbsp olive oil. Mix all the ingredients in a blender and puree them. Now transfer the puree in a bowl and put it in a microwave. Heat it to warm temperature. Once done, divide the puree contents into two large Ziplock bags. Put in one foot of yours in each of the bag and keep rubbing cucumber mask until the time the foot has got fully soaked. After 5 to 10 minutes, rinse your feet with warm water and relax. By this time, the cucumber would have amply refreshed tired soles and toes and the lemon would have exfoliated, hydrated and pampered your feet well.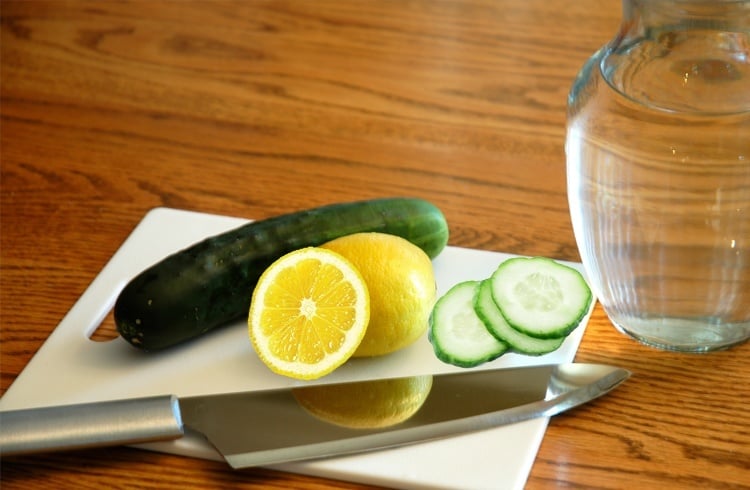 Lemon Peppermint Foot Scrub
Get for your summer feet, the cooling power of lemon peel, peppermint, some sea salt and sweet almond oil. To do that, combine 1 cup coarse sea salt, 1/2 cup sweet almond oil, 2 tsp zest from 1 lemon, 8 drops peppermint essential oil. Once you have mixed all the ingredients in a bowl, store them in a clean jar. Now rub the same into your feet with hands (you can also use pumice stone) and scrub more of your heels. Rinse off with lukewarm water and after drying the soles, apply moisturising lotion.
[sc:mediad]
Lemon, Banana and Olive Oil Foot Scrub
Giving the relief quotient to your tired feet after a long day at work can be easy. Soak your feet in hot water and then rub them with lemon juice. While hot water would open up the pores of the skin, the lemon juice will give your feminine feet a cooling, soothing and astringent effect. This quick remedy relaxes the foot nerves and gives you a good sleep.
Ripe bananas are also a good remedy for dry feet. You can apply mashed bananas to the foot soles and leave it for 10 minutes. Now wash your feet with warm water first, then cold water to get soft and supple feet.
Coming to the olive oil, there are several benefits of olive oil. It is equally perfect for softening the foot skin. If you are facing dry, cracked heels, go for this remedy. Just massage olive oil firmly into your heels and the balls of feet. These are areas that are more liable to drying and cracking.
Now that we have shown you independent usage of lemon, banana and olive oil for feet, let us see how a scrub made out of all these works.
Take a bowl and mash the bananas in it. Add lemon juice and olive oil and mix well. Massage the scrub into your feet and let it rest for 10-15 minutes. Rinse with warm water and then dry your feet thoroughly.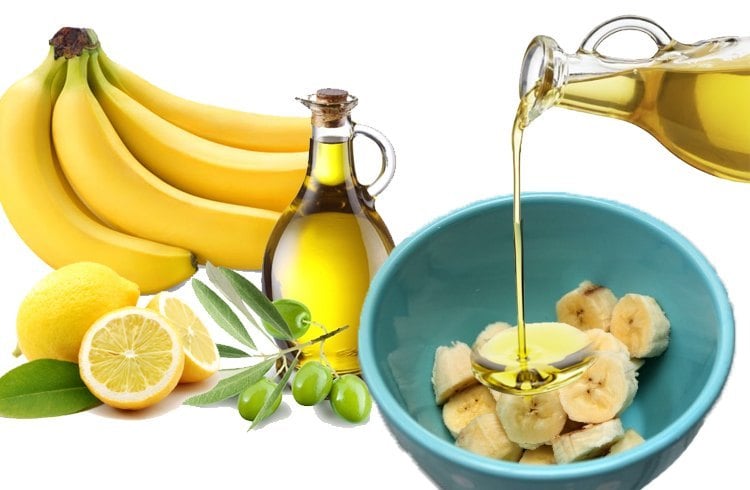 Each weekend, start applying these foot care tips after doing a lemon foot scrub on them so that you can flaunt your feet, not hide them.